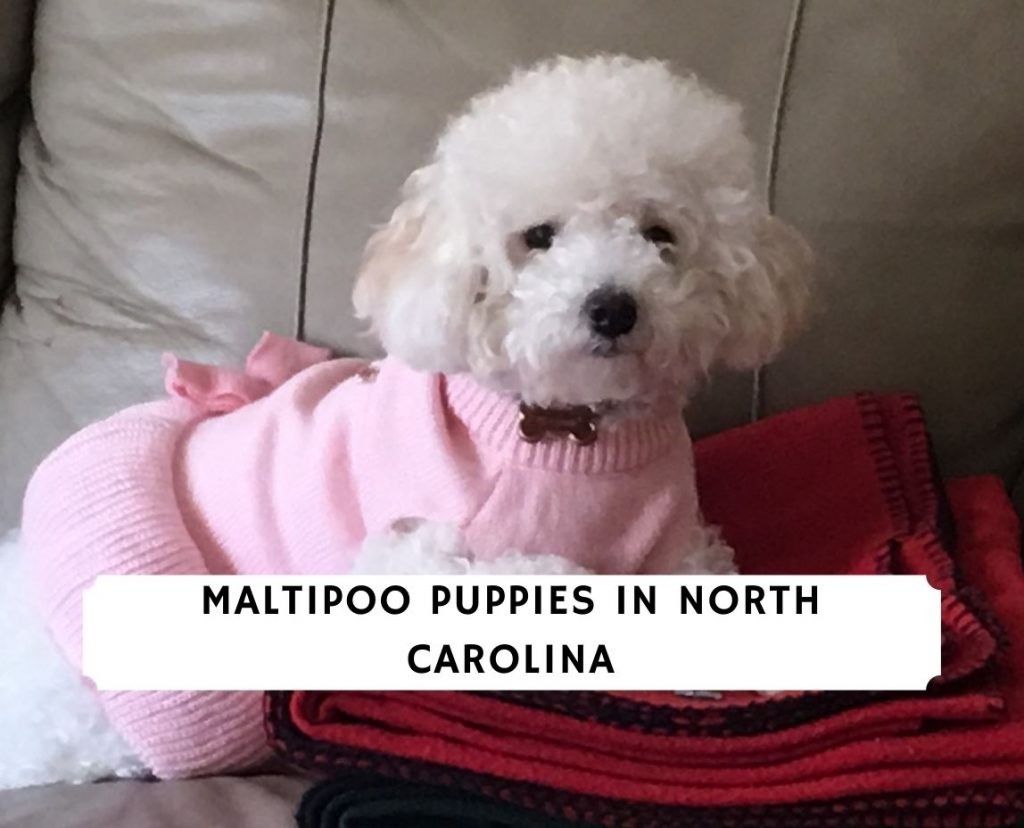 Hybrid dog breeds have grown in popularity with their adorable appearances. One of the most common varieties of small hybrids that involve a Poodle includes a Maltipoo. This breed is a mix between a Maltese and a Poodle.
As a mixed dog breed, these puppies tend to get the best of both worlds from their parents. Their hypoallergenic coats make a great fit for families with concerns with allergies. It's no surprise that Maltipoo puppies in North Carolina have grown in popularity.
Other articles you will like: Labradoodle Breeders in North Carolina and Goldendoodle Breeders in North Carolina.
Maltipoo Puppies For Sale in North Carolina
If you're ready to start your search for a Maltipoo puppy, we're here to help. We'll share with you a list of some of the top Maltipoo breeders in North Carolina. We've done our own research to give you some options to choose from, but it's important that you can find a breeder who you can trust before you purchase a puppy so be sure to ask lots of questions about their breeding practices.
You'll find a brief overview of what the Maltipoo breeder has to offer as well as contact information if you're interested in learning more about their availability and waiting lists.
1. Hiltons Poodle Plus North Carolina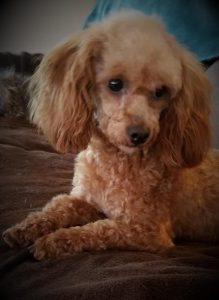 With a love for all things Poodle, the team at Hiltons Poodle Plus raises their Maltipoo puppies to be healthy and happy. They are given a lot of love and attention as they grow and prepare to be welcomed into their new homes.
This intentional socialization prepares their temperaments to be family-friendly and perfect for a variety of settings and situations. Families interested in bringing home one of their Maltipoo puppies for sale in North Carolina can submit a deposit to hold their spot on a waitlist. On their website, you can browse upcoming litters and the parents of the puppies so you know what to expect in your new puppy.
Keep in mind that some Maltipoo puppies may have a higher price than others. For current information as to when puppies and litters are available and planned, you can view their Facebook page.
Maltipoo Breeder Details
2. Ginger's Maltese Puppies NC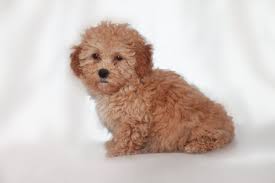 At Ginger's Maltese, puppies are raised to be perfect family members. For over 10 years, the team has been raising Maltese and Maltipoo puppies, so they've got a lot of years of experience with this particular hybrid breed. For what it's worth, they are one of the oldest Maltipoo breeders in North Carolina that we could find.
The owner, Ginger, fell in love with the Maltese and later the Maltipoo at a young age and has grown her experience and knowledge to create one of the best breeding facilities in the state. They place a great amount of value on each puppy's health, happiness, and overall appearance. In the home, puppies are given lots of love, attention, and interaction with people.
Puppies come fully checked by a veterinarian so you can be confident in their health status. All their Maltipoo puppies in Illinois also come with a one-year health guarantee, first vaccinations, deworming procedures, and a full health record from a veterinarian.
As you prepare your home for a puppy, you'll also get a bag of puppy food and a blanket with a familiar scent on it to help in their transition.
If you're interested in a Maltipoo puppy from Ginger, you can place a deposit once the puppies have been born. This is a $300 non-refundable charge. You'll also be required to complete a puppy application so that they can make the best match for a puppy for you and your family.
Their Maltipoo puppies don't go home with you until they are at least eight weeks old. On their website, you can see upcoming litters of Maltipoo, Maltese, and Malshi puppies so you can be sure to find a dog you like.
Maltipoo Breeder Details
3. Happy Tail Puppies North Carolina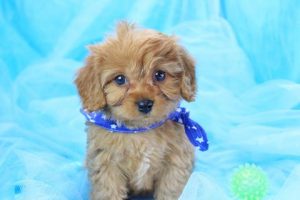 If you're not sure what breed of puppy is right for you, the team at Happy Tail Puppies has you covered. As a group of friends and family breeders on the east coast, this group gives you access to the puppy that's perfect for you.
Their goal is to match you with the breed and breeder that is the best fit for your family's lifestyle and preferences. Each puppy is raised in a loving environment with a focus on the health and well-being of the puppy and parents.
Unlike a typical pet store, Happy Tail Puppies is a group of families who specialize in specific breeds. Each breeder is licensed and inspected to maintain the utmost quality. One of these breeders has Maltipoo puppies for sale in North Carolina.
In addition, they offer both purebred breeds and hybrid breeds. From Aussiedoodles to Labradoodles and Corgis to Poodles, you'll be sure to find the puppy that's right for your lifestyle.
Keep in mind that the availability of puppies varies based on litter and timing. If you have a particular breed in mind, you may need to wait a bit to get the breed you're looking for.
In the adoption process, puppies are thoroughly inspected for health and ensure that they are in good standing before being welcomed into their forever home. They also come with a health guarantee so you can be confident in your selection.
In addition to offering a wide selection of breeds, Happy Tails offers its own vitamin line that is designed to provide the essential minerals and nutrients to growing puppies.
No matter the breed, they are dedicated to providing quality and care to all their Maltipoo puppies. They also offer training packages to help your puppy start off on the right foot as they join your family.
Maltipoo Breeder Details
4. Palm View Pups NC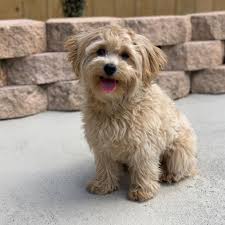 As a small, family-run kennel, the team at Palm View Pups is dedicated to breeding happy and healthy puppies to share with forever families. They specialize in not only Maltipoo puppies but also Goldendoodles puppies in Illinois.
Each puppy lives in the breeder's home in Wilmington, North Carolina, and is raised by the family. This means they receive lots of love and attention right from day one!
Each of their Maltipoo puppies will come with a two-year health guarantee against genetic diseases. Families interested in adopting a puppy can start with an application and by submitting a deposit. This application helps the owners get to know you better so that they can match you with the right puppy for your lifestyle.
When you adopt a puppy from Palm View, you've got support for the lifetime of your dog. Should you ever have any questions or concerns, they're there to help… a great resource for first-time pet owners. 
As you prepare to welcome home your furry friend, they also provide a helpful checklist to ensure that you've got everything covered as you transition to having a puppy in the home. This checklist also provides helpful tips in choosing the right collar, dog food, and crate.
Maltipoo Breeder Details
More Information About Maltipoo Puppies in North Carolina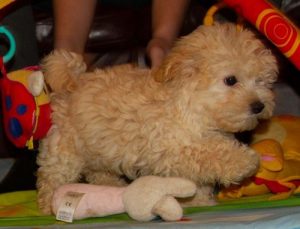 Since Maltipoos are a hybrid dog breed, it's hard to predict exactly what they will look like without seeing the parent dogs. Their coats can come in a variety of colors and textures, from tight curls to smooth hairs. With their complex coats, they also require regular brushing and grooming to prevent mats and other skin issues.
Given the small size of the Maltese, Poodles used in breeding are either of the Toy or Miniature varieties. Since the breed is a hybrid dog breed, the size will depend upon the parents. Their height can vary from between 8 to 14 inches tall with a weight between 5 and 20 pounds. Their small size also allows for a lifespan between 10-15 years.
With parents of a Maltese and a Toy or Miniature Poodle, Maltipoos puppies in Illinois have a temperament that's friendly, cuddly, and engaging. They can be great with kids but keep an eye on everyone when younger children are around. Maltipoos require regular exercise and activity, whether they're in city areas or in homes with lots of room to roam.
Frequently Asked Questions
How do I know that Maltipoo puppies in North Carolina are healthy?
You'll want to get to know the breeder before you put money down on a dog. Ask for references, and ask to see the vet records for the dams and sires. Visit the kennel in person, if possible, to get a better idea of how puppies are raised when they're in the care of the breeder. Most importantly, trust your intuition!
Within about three days of bringing your new Maltipoo home, bring her to the vet for a nose-to-tail checkup. Most reputable breeders will offer a health guarantee for their puppies, but time is of the essence! Should the vet determine that your puppy is sick, contact the breeder right away for information about next steps. 
Is the Maltipoo a good house dog?
The Maltipoo is a small breed and will make for a great apartment companion. It naturally follows that the pups are great house dogs, too. They don't bark much when properly trained, and they are very low-shedding dogs. Finally, they're super smart! Your dog will be a treat to train, so long as you begin from an early age. 
How long does a Maltipoo live?
The average lifespan of these small dogs is between 10 and 15 years. Be sure you bring your pup to the vet on a regular basis to mitigate and treat illness and disease. Speak with your vet about the proper exercise and diet for your dog, too, to further extend his lifespan. Insurance will help lower the cost of these visits – be sure to get quotes!
Conclusion for Maltipoo Breeders in North Carolina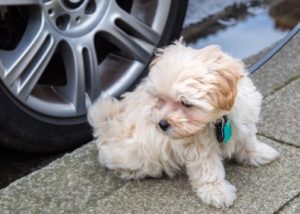 With their adorable appearances and loveable qualities, a Maltipoo can be a great addition to your family. Whether you're still browsing or are set on getting a Maltipoo puppy as soon as possible, a great first step is connecting with Maltipoo breeders in North Carolina.
Doing your own research, as well as using this helpful list, can help you determine availability and what you can expect in the adoption process. Ask questions, read reviews, and move forward with confidence as you welcome home your own Maltipoo puppy in North Carolina.
To find other quality breeders similar to the best Maltipoo puppies in North Carolina, check out: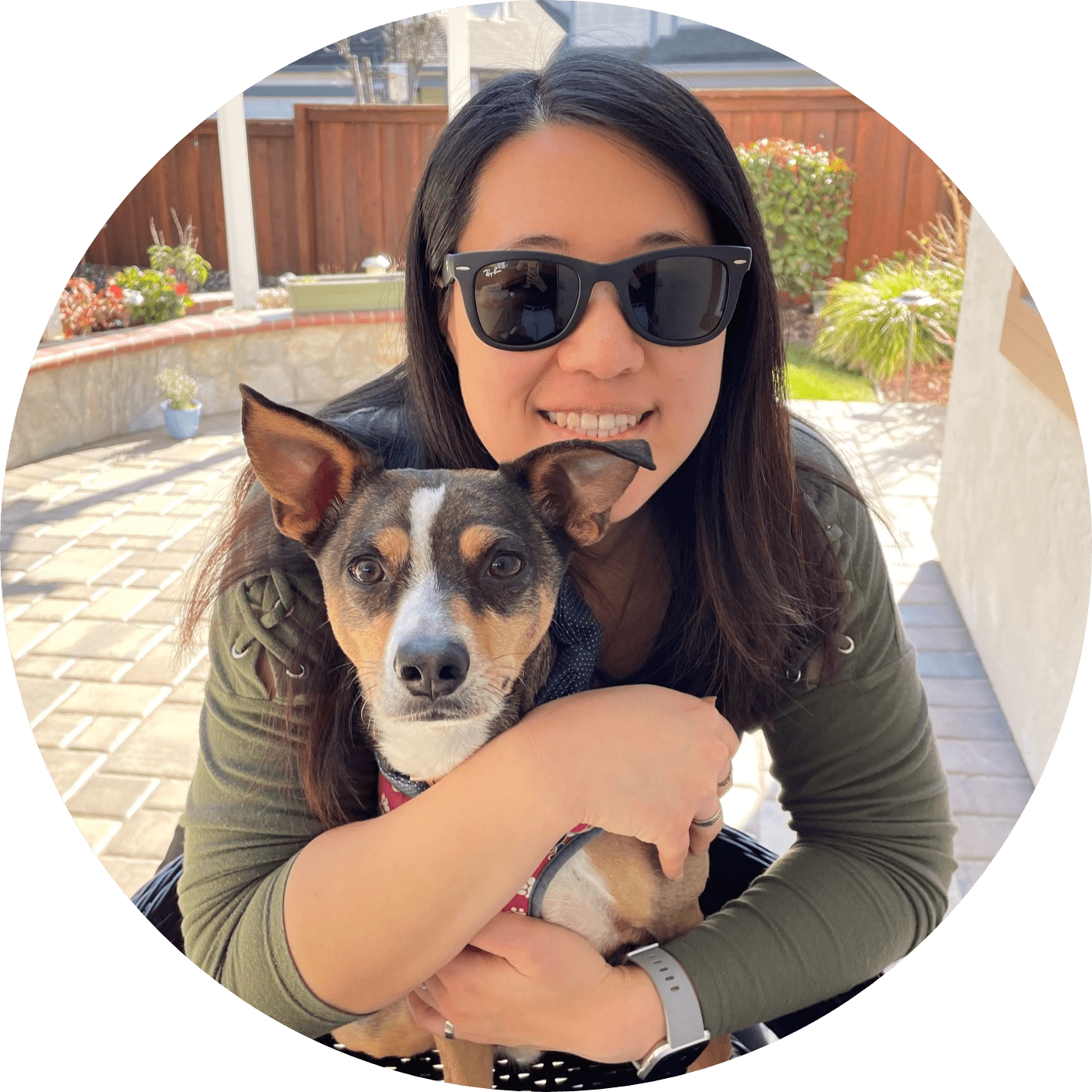 Dr. Sabrina Kong graduated from the Royal Veterinary College in England in 2016 and has been working at a small animal clinic in Northern California since then. She grew up in the Bay Area and got her bachelor's degree from Cal Poly San Luis Obispo. She also became a Certified Canine Rehabilitation Practitioner through a program at the University of Tennessee.
When she isn't in the clinic taking care of her four-legged patients, she enjoys traveling and trying new foods with her friends and her three-legged dog, Apollo. She adopted Apollo from her clinic when he was a puppy with numerous health issues. Dr. Kong truly cares about taking care of animals.