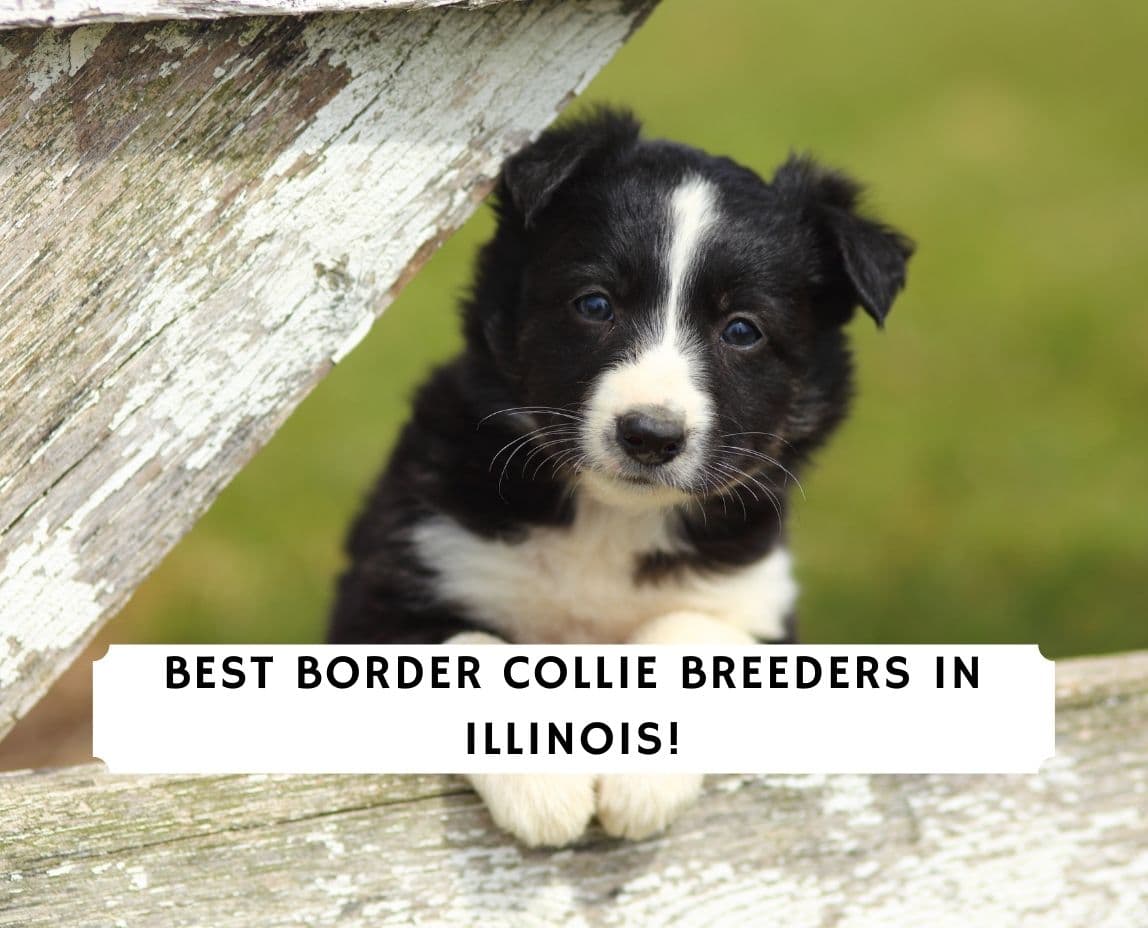 If you're in search of the best Border Collie breeders in Illinois, then you probably know that this breed is known as the "World's Greatest Herders." An intelligent, agile, and working dog that came about from the breeding of Roman dogs with Viking spitz was (and is) highly revered by shepherds in Scotland and Wales. It's no surprise that you'll see tons of Border Collie puppies for sale in Illinois.
However, it's important that you choose a reputable breeder in order to ensure that you are getting a healthy and happy puppy. Not all Border Collies are created equal and we saw several backyard breeders and puppy mills when doing our research.
Other articles you might like:
Border Collie Puppies For Sale in Illinois
If you're planning to purchase from unknown Border Collie breeders in Illinois, stay cautious. There are Border Collie puppy mills and it's best to avoid them due to their unethical breeding practices. They also won't health test or genetic test the parent dogs, so it's difficult to ensure you will get a healthy puppy. To save you time, here's a list of the best Border Collie puppies for sale in Illinois.
1. Shoreland Kennel Illinois
If you are searching for Border Collie puppies that possess "Best in Show" award-winning bloodlines, you will discover some of the best puppies right here at Shoreland Kennel. Spanning 40 acres, this kennel is perfectly set up to allow their Border Collies to play, expend their energy, and develop into happy healthy dogs.
The puppies are surrounded by lots of human and animal stimulation and socialization. Additionally, the breeding program here is focused on the betterment of the Border Collie qualities and standards while providing owners dogs with bloodlines that have continuously won multiple awards in the competition arenas.
Shoreland Kennel is led by Suzanne Mayborne who also participates as an AKC Obedience and Rally Judge giving her even more experience to back her 35 years handling and breeding dogs. View the top of the line breeding dogs on her website and check out litters that are available. Fill out the questionnaire to be able to get onto Shoreland's waitlist. For what it's worth, she's one of the oldest Border Collie breeders in Illinois we could find.
There will be a deposit required to hold your space on the non-refundable waitlist. Shoreland gives a special opportunity to those families not wanting to take on a puppy but are willing to give one of their retired, older dogs a loving home. Young adult dogs are sometimes available too. Contact them for more information.
Shoreland Kennel Details
2. Crooked Creek Border Collies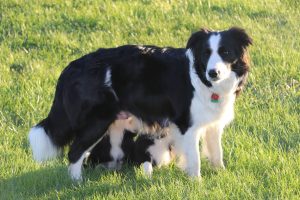 A former 11-year Corgi breeder turned Border Collie breeder, JoEllyn Verkler, runs Crooked Creek Border Collies and extends all her knowledge and love of the breed to all potential buyers of her puppies. Having been raised on a farm that utilized working Border Collies to work the cattle, she is no stranger to raising this breed. Crooked Creek Border Collies is situated on an 11-acre mini farm with horses that the puppies are allowed to run around. They are located in Cissna Park, Illinois.
When your puppy comes home to you from Crooked Creek they will arrive with having had genetic testing by Paw Print Genetics, having been clear/negative from tests on the Border Collie panels, in addition to being respectful and healthy dogs. Through the Crooked Creek website, feel free to view current sires and dams, see the up-to-date availability of puppies, and contact JoEllyn with any questions about her breeding techniques and program.
Crooked Creek Border Collies Details
3. First Harmony Farms Illinois
In 1992, veterinarians Lynette and Stewart VandeVenter made the life-changing decision to create First Harmony Farms. Today it is a thriving, family-run breeding program focused not only on strengthening traits of health, temperament, and structure in the Border Collie breed, but also in the Miniature American Shepherds and English Setter breeds. Their dogs are meant to take on any kind of job you give to them whether it be competing, therapy dogs, or the family pet.
They take time and effort to teach and train their Border Collie puppies while giving them love, attention, baths, car rides, and lots of playtime on obstacle courses out in the yard with their kids and other dogs. This means that socialization with not be an issue when you bring your new puppy home. With veterinary skills and knowledge, the Border Collie breeders at First Harmony Farms make themselves available for any pressing questions potential new parents may have about the breeds they raise on their farm. 
More commonly asked questions have answers on their website, whether it be on puppy food, or dog parks. Always check back because they are expanding their question and answer page as well as offering you looks into their available litters of puppies and older dogs too! Your Border Collie puppies for sale in Illinois will come microchipped, BAER Tested, vaccinated, dewormed, and started on flea and heartworm prevention. The beginning stages of a kennel, potty, and clicker training program is started with all their puppies.
People who will be breeding their puppy will get the first choice then deposit list folks will get picks in order of when they paid their deposit and got on the waitlist. The VandeVenters would greatly prefer that you start coming to visit and play with the puppies at around five weeks old before the picking process happens so a connection and correct fit can be found with whichever puppy personality best suits your desires. Look to their Facebook page for postings of puppy play date times.
Be prepared to pay $1,000 if you will not be breeding your Border Collie puppy or $1500 if you will. The deposit will be $500.
First Harmony Farms Details
4. Kandu Border Collies Illinois
Breeding smart Border Collie companions since 1989, the breeders at Kandu Border Collies in Oregon, Illinois have plenty of experience!. The breeding program at Kandu contains bloodlines that are free from hip, eye, or seizure issues which the breed has been known to have if bred improperly.
As a welcoming present that comes along with bringing your puppy home, you will get the complete health records, first vaccinations, de-worming, a health guarantee, a puppy blanket, and a 12-page information folder with suggestions and advice from the breeder to better assist you in raising your Border Collie puppy in Illinois.
Another bonus is the "lifetime support" that is provided to you by Debbie Kessler, owner of Kandu, so that you are never alone when faced with situations needing guidance. Their Border Collie puppies will also have had lots of socialization opportunities with humans and animals alike. If you decide to choose Kandu as the breeder to purchase from, a non-refundable $100 deposit puts you on the waitlist which will also be applied towards the total purchase price of the puppy. All their puppies in Illinois are purebred Border Collies but will not be registered with the American Kennel Club.
Kandu Border Collies Details
5. Heronwood's Border Collies IL
Conformation show dogs with great temperament and adaptability along with high intelligence are the qualities of the puppies at Heronwood's Border Collies. She was inspired by her first Border Collie that she got back in 1984 and decided she wanted everyone to be able to have a Border Collie with these high-quality breed standards. 
You can see her passion when viewing all of her breeding couples and the litters they produce on her website. By checking out the photo gallery you know right away that the dogs at Heronwood's Border Collies are loved and well taken care of in Karen's breeding program. Ms. Bell welcomes all questions that you might have about her Border Collie puppies in Illinois, but warns she "always enjoys talking about dogs" so prepare yourself to be fully informed after ending your conversation with her. Get in contact to find out her waitlist options as well as pricing and deposit information.
Heronwood's Border Collies Details
More Information About Border Collies
Border Collies have dark almond eyes that have become known as "the eye" when out amongst the flock which involves an intense stare meant to intimidate the flock members. The work ethic in this breed is very strong.
The Border Collie breed ranks #30 of 199 out of all purebred dogs and they were recognized into AKC's "herding Group" back in 1995. A workaholic, this breed is the happiest when given jobs that allow them to put their high athletic drive and energy that comes along with it to good use. Jobs could include agility competitions, herding out in the fields, or obedience work. Families should be aware that due to their herding instincts they tend to get excited by noise from children and might nip at them to "herd" them.
This is the reason why Border Collie's do best with older children in their families. Also, families that are very active and can provide their Border Collie an abundance of exercise and attention. Be very aware that the high intelligence of the Border Collie could cause them to be destructive if they get bored.
Border Collies grow to be anywhere from 19-22 inches in height with the females ranging from 18-21 inches. Weight can be in the range of 30-55lbs and life expectancy will usually be between 12-15 years. When looking into breeders, be prepared to pay $600-$1,200+ and $4,500+ for show quality bloodlines.
Conclusion For Border Collie Breeders in Illinois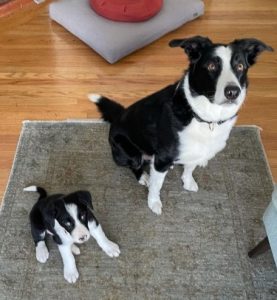 Be selective with the Border Collie breeders you want to buy from. Ask your questions, go visit the properties where the puppies are delivered, and make sure you can trust them. Driven, clever, intelligent, and energetic are just a few more descriptive words that will come along with owning a Border Collie puppy in Illinois.
Train them, sign them up for Frisbee competitions, and keep them mentally and physically stimulated and this breed of dog will be the smartest, most loyal companion you will ever have had the pleasure of owning.
If traveling to these Border Collie breeders in Illinois is a far distance for you, we have recommendations from other states that could be closer:
To learn more about the Border Collie breed, watch "The Smartest Dog" down below: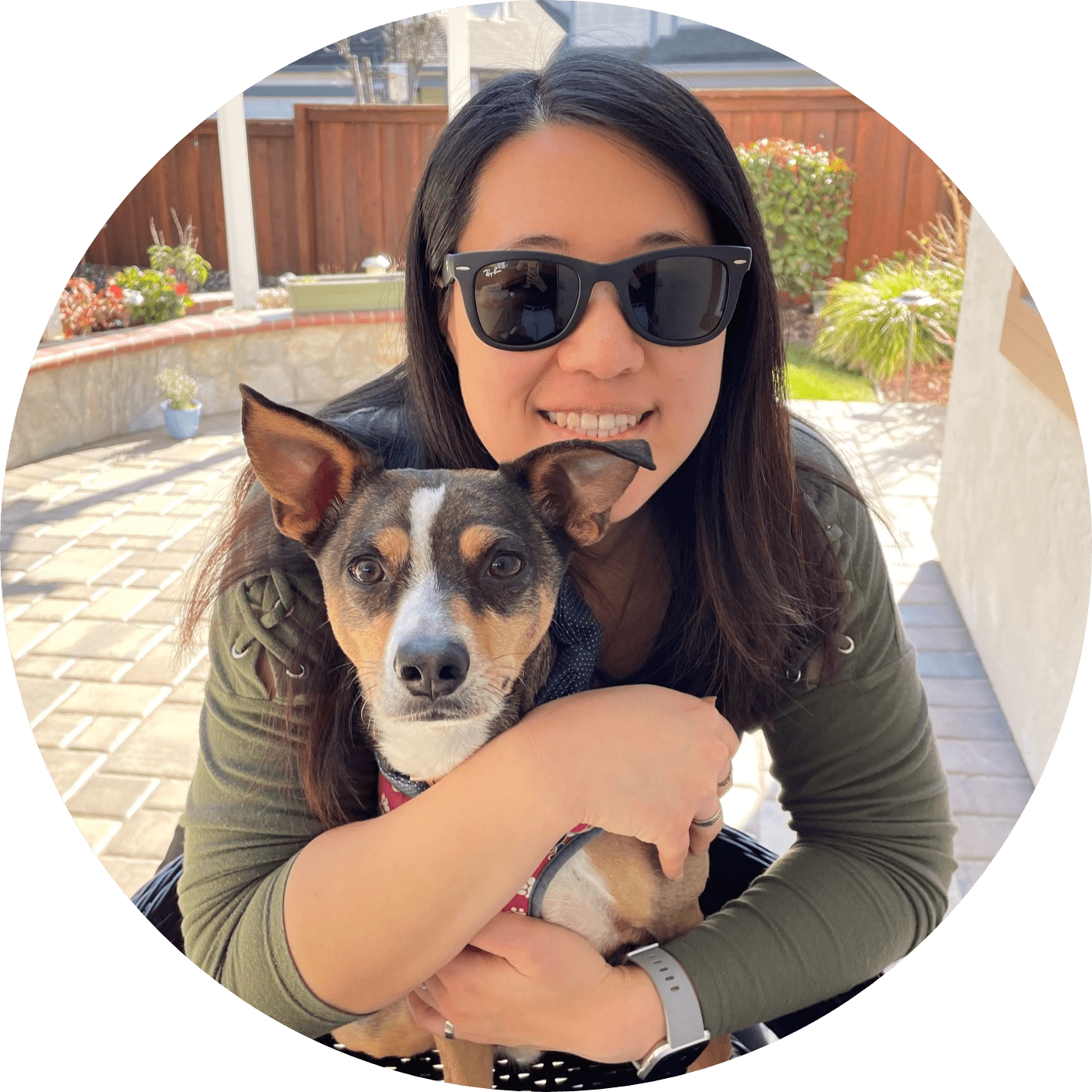 Dr. Sabrina Kong graduated from the Royal Veterinary College in England in 2016 and has been working at a small animal clinic in Northern California since then. She grew up in the Bay Area and got her bachelor's degree from Cal Poly San Luis Obispo. She also became a Certified Canine Rehabilitation Practitioner through a program at the University of Tennessee.
When she isn't in the clinic taking care of her four-legged patients, she enjoys traveling and trying new foods with her friends and her three-legged dog, Apollo. She adopted Apollo from her clinic when he was a puppy with numerous health issues. Dr. Kong truly cares about taking care of animals.