Before diving into this list of the best Border Collie breeders in Florida, let's go over the history of this dog breed. The Border Collie is a dog breed that is native to Northumberland County in the Anglo-Scottish borders. Border Collies are used mostly as herding dogs for herding sheep, cattle, and livestock. They also make great companion pets and are a medium-sized breed of dog. Border Collies have a moderate to thick coat that can many different colors but black and white are the most common. Border Collies require more daily exercises and activities than an average dog of its size.
It is considered the most intelligent of the dog breeds with a lifespan of about 12-15 years. If you are looking for well-bred Border Collies or wish to train your puppies in Florida, you can contact any of the breeders listed below. Since Border Collie puppies for sale in Florida have become so popular, some of the breeders may have a waitlist.
Looking for a nonshedding dog similar to the Border Collie? Check out: Aussiedoodle Breeders in Florida.
1. SandSpur Ranch Border Collies Florida
SandSpur Ranch is based in Brosnan, Florida. It is owned and operated by Alayna Feldman. Previously, she has owned Collies and other breeds of dogs. The love for Border Collies prompted her to breed more of them. Border Collies from this breeder make excellent house pets and part of the family. They can also serve as farm dogs. The breeder makes sure their Border Collies have sufficient room to run throughout the day. The dogs also get sufficient care, socialization, and attention.
This Border Collie breeder takes pride in her roster of dams. Cleone is one, a 40 lbs. female Border Collie. Alayna says that Cleone is the 'gold standard' for what she wants in her dog as she is loyal, energetic, agile, and very intelligent too. In addition, all of her Border Collie puppies in Florida have a mild temperament and easy-going personality.
Another of the breeder's dams is Flora and she weighs about 45lbs. Like Cleone, Flora is also very loyal and loves herding. She is also being trained for pulling in harnesses which also speaks to the different capabilities of her puppies. The breeder has many other Border Collies she's proud of. All the dogs are well trained and she begins to train the puppies that she has. You can learn more about the roster of Border Collies from this breeder on their website below.
Border Collie Breeder Details
2. MacGregor's Border Collies FL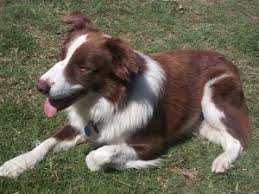 MacGregor's breeds puppies that excel at all kinds of activities meant for Border Collies. The training program includes training for sheep-dogs and cow-dogs, herding lessons, and dog training lessons. Their services include the sale and training of their Border Collie puppies, hosting herding clinics, and breeding. The business owner, Maurice (Mac) MacGregor, himself is a trainer and a breeder. He has been breeding cattle and sheepdogs since 1962. He has been featured in several publications, including the New York Times, Dog Fancy, and Time. For what it's worth, this is one of the oldest Border Collie breeders in Florida we could find.
Mac's dog, Sam, even set the record for the course at a sheepdog trial held in Maine. Other dogs, like Mindy and Flash, have also won awards at multiple events. Sam himself has won multiple ribbons, trophies, and breeder cup awards. Every once in a while, MacGregor hosts clinics and events for the benefit of dogs and their owners. For the best quality of service, the Border Collie breeder limits the attendance to 10 owners and their dogs. If you wish to reserve your spot on their puppy waitlist from championship bloodlines, kindly contact the below number.
Border Collie Breeder Details
3. Clark's Border Collies Florida
Clark's Border Collies sells puppies and offers stud services to interested clients. The breeder has both male and female Border Collie puppies. One of the breeder's resident stud is Joe, a male Border Collie from Europe. Joe is big-boned and has a smooth coat. His mother and other siblings have been a part of the World Trials. Joe has been cleared for all health and genetic disorders after being DNA tested through Paw Print Genetics. This trained sheep-dog has black-white fur.
Another stud is MacCloud, who is lilac merle Border Collie. Mac has a strong body and has good instincts. The handsome Mac and Boots (his mother) are excellent herders and are good at obeying orders. These are some of the examples of the types of Border Collie puppies for sale in Florida from Clarks.
They show a lot of care and affection toward other animals, especially their young ones. All of their breeding dogs have been DNA tested and cleared for all disorders in the Border Collie panel through Paw Print Genetics. There are many other puppies at Clark's that you can choose from. You can contact Clark's Border Collies for more information on their other offerings.
Border Collie Breeder Details
4. Southeast Border Collie Rescue League Inc.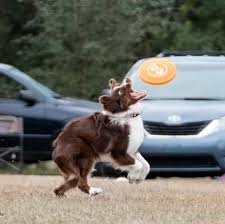 Southeast Border Collie Rescue League (SEBCRL) is a not-for-profit organization that works to rescue Border Collies. It was founded in 1984 and, since then, has been working to create more awareness about the needs of animals. Volunteers support the organization through time, effort, and money. They help find loving and caring families for all their Border Collies. They want to make sure that abandoned or lost Collies get rescued, and that the ill-treated and unwanted dogs get the care they deserve.
SEBCRL tries to create good relations with local shelters for the best care for the breed. The organization understands that the Border Collie breed requires careful screening of the home the dogs may become a part of. SEBCRL works together with several local veterinarians who show the same care toward Border Collies. The adoption process consists of educating the owners about their dogs' requirements, such as training, spaying, health care, and diet. The organization ensures that the dogs' care meets the highest standards set by the Border Collie Society of America.
SEBCRL's rescue efforts and success stories are among the most remarkable of the rescue teams in the Southeast United States. All of the adopted dogs are agile, energetic, and neutered. They all get timely vaccines, are rid of fleas, and have been given heartworm preventative medicines. These dogs are well mannered and have become a part of so many homes. They have lots of love to give and just want a loving family to take them. If you want to adopt a Border Collie puppy in Florida contact the Southeast Border Collie Rescue League.
Border Collie Adoption Details
5. M Bar M Border Collies
M Bar M Border Collies is located in a small town called Williston North in Central Florida. This is between Gainesville and Ocala, Florida. Along with the breeding of Border Collies puppies, M Bar M Border Collies also raises cattle for beef and goats, etc. For more than 25 years, the breeder has been producing high-quality Border Collies. Carefully chosen bloodline for breeding, Border Collies from this breeder has resulted in healthy offsprings. The breeder's Border Collies not only make excellent stock dogs, but also outstanding performance dogs and family companions.
M Bar M dogs are chosen for their intelligence, trainability, and disposition skills. Recently, the breeder has had several dogs that are being used as service dogs for the diabetic alert. All their Border Collie puppies for sale in Florida are also American Kennel Club (AKC) registered. A few are also registered with the ABCA. The breeder issues a written guarantee on the hips/eyes of the Border Collies. By the time the Border Collies are 8 weeks of age, all puppies will have a veterinary health certificate. That's when they are ready to go home to their forever family. Their parent Border Collies are screened by OFA and checked for common genetically Border Collie anomalies.
The price of each Border Collie puppy for sale from this breeder is $1,500. The breeder can get an intra-state health certificate, in case the foster family visits the ranch then flies home with the puppy. If you want more information about Border Collies from this breeder, and if you think Border Collies are the right breed for you, you can message M Bar M Border Collies on Facebook. You can also send them an email. 
Border Collie Breeder Details
6. Sporting Field Kennel and Cattery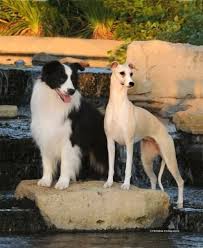 Sporting Field Kennel is a three-generation, family-run establishment of dog breeders. They have been breeding dogs since 1942. Currently, the breeder produces good quality Whippets and Border Collies puppies. They also have a cattery, where they breed Maine Coons. Sporting Field Kennel currently has both male and female Border Collie puppies for sale in Florida. They have 17 resident dogs: 8 males, and 9 females. These resident dogs have won multiple awards at events and shows. The breeder has dogs that have been bred for performance events and competitions.
The Border Collie puppies that have been bred by Sporting Field Kennel make for fine companion dogs or sporting dogs. Happy owners who took the puppies home have great reviews to give for Sporting Field. For example, a pet owner whose Border Collie, named Sasha, had completed several training classes at Sporting Field, shared: "…the trainer said they have never seen a more shockproof dog. She will be further trained to be an autism service dog who will be trained to relieve clinical depression and anxiety." This speaks to some of the Border Collie puppies in Florida they are raising.
Border Collie Breeder Details
Conclusion For The Best Border Collie Breeders in Florida
With a long history of helping farmers, Border Collies serve as a great companion or family member to a household with elders and children. They're a helpful dog breed without a doubt. The purpose of this Border Collie guide is to help you find trustworthy and reputable breeders in Florida. If you're planning to purchase from an unknown Border Collie breeder, we recommend that you do your research and look for signs of red flags. You should avoid puppy mills in any way you can because they sell you an unhealthy dog with genetic diseases. Good luck with finding your next puppy!
If you're not completely sure about these Border Collie breeders in Florida, there are other breeders from the same state that you might be interested in:
If Florida is out of the question, you could try finding Border Collie breeders in Texas using our guide:
For more information about the Border Collie breed, check out this awesome and informative video:
Garrett loves animals and is a huge advocate for all Doodle dog breeds. He owns his own Goldendoodle named Kona. In addition, he volunteers at the Humane Society of Silicon Valley, where he fosters dogs and helps animals. Garrett enjoys writing about Doodles and believes that dogs can teach humans more about how to live than humans can teach a dog.
Why Trust We Love Doodles?
At We Love Doodles, we're a team of writers, veterinarians, and puppy trainers that love dogs. Our team of qualified experts researches and provides reliable information on a wide range of dog topics. Our reviews are based on customer feedback, hands-on testing, and in-depth analysis. We are fully transparent and honest to our community of dog owners and future owners.