If you're trying to find the best Australian Cattle Dog breeders in California, then this is the guide for you. The Australian Cattle Dog is a herding dog breed that originated in Australia to drive cattle over long distances and rough terrain. They were brought to the United States as farm dogs from Australia around the middle of the nineteenth century. Although their primary function is in cattle work, they are also well-known for their abilities in obedience training and other dog sports.
Before scrolling down our list of Australian Cattle Dog breeders in California, check out other breeds you might like: Best Border Collie Breeders in California and Best Cavalier Charles Spaniel Breeders in California.
Australian Cattle Puppies For Sale in California
The Australian Cattle Dog is the perfect dog for anyone looking for a fun-loving and intelligent friend. They're great with kids, too, and will most likely keep you laughing all day with their amusing antics. In this article, we'll look at some of the best Australian Cattle Dog Breeders in California who can help you get started on your journey to owning an Australian Cattle Dog.
Here are some of our product recommendations for your Australian Cattle Dog: Best Anti-Bark Collar for Dogs and Best Round Dog Bed.
1. Adams Ranch ACDS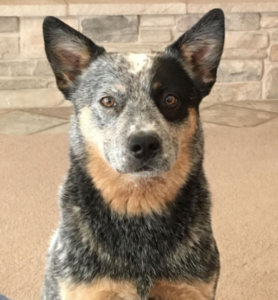 First on the list of the best Australian Cattle Dog breeders in California is "Adams Ranch ACDS." Brenda Adams, the founder of Adams Ranch ACDS, never intended to breed Australian Cattle Dogs when she purchased her first two pets. However, after learning more about the blue heelers, she started desiring to raise her litter of blue heelers. At the time, this meant purchasing another dog that wasn't just "Pet Quality." Brenda bought Max (CH SF Maxwell Smart) at the beginning of the 2000s, and everything changed. She debuted Max in the conformation show ring with no prior experience or knowledge of what she needed to do other than "run around in a circle."
Despite Brenda's lack of experience, Max was named Reserve Winners Dog that day. When Brenda had her picture taken with the judge, she was told that Max was a great dog, but she and Max needed some training. Brenda deep-dived into learning everything there was to know about showing a dog to its full potential. She learned a lot about showing with Max, making a few mistakes along the way. Her resilience, however, paid off in the end when she was able to qualify Max for the Eukanuba Invitational in 2003.
His breeder showed him, and Max won Best of Breed and a Group 4 in the Bred by Exhibitor Herding Group. Since then, Brenda has demonstrated several dogs to the AKC championships. She has also dabbled in other sports such as dock diving, agility, and barn hunting. Today, Brenda uses her wealth of knowledge and expertise to breed and match help people looking for show or sport with their perfect Australian Cattle Dog.
She had put in place a rigorous breeding program to continuously improve the overall conformation of the dogs and maintain a stable temperament in all her dogs. In addition, all her breeding dogs undergo extensive health testing, and only the best are selected to avoid genetic defects in the puppies. Brenda's previous puppies have gone on to win multiple AKC championships and receive tons of other awards. So if you're looking for an Australian Cattle dog for show or sport – Brenda may be the breeder for you. Puppy prices start at $2,000.
Adams Ranch ACDS Contact Details
2. Blue Red Joe's Australian Cattle Dogs
This is a small, family-owned kennel in Newman that has been breeding dogs for over seven years. Newman is located in California's San Joaquin Central Valley, near Modesto. The breeders' primary goal is to produce healthy Australian Cattle puppies with consistent temperaments for lifelong family companionship. Breeders will only breed puppies if they know they will be placed in suitable homes. Each potential home is screened using an extensive puppy questionnaire and reference checks.
The kennel has a limited number of Australian Cattle Dog puppies for sale at any given time. This is because the breeders prefer not to have multiple litters simultaneously and have discovered that it is best to provide each litter undivided attention. Litters are whelped and raised in the breeders' puppy corral at their home in San Joaquin Central Valley. All puppies are socialized with other dogs and people and exposed to new sights and sounds.
The breeders claim that their Australian Cattle Dog puppies are reasonably priced, allowing anyone in California who has always wanted a Queensland Heeler to see their dream come true. Although they have not put up any prices on their website, the starting market price for an Australian Cattle dog is $1,500. In addition, the breeders stay in touch with their clients throughout the dog's lifetime and are always available to assist in any way.
If one of their puppies needs to be rehomed for any reason, they encourage their clients to contact them right away. The breeders have delivered puppies for customers in cities such as San Francisco, Los Angeles, Reno, San Diego, Eureka, and Chico. If you live in any of those cities or nearby states, the breeders will have no trouble bringing your new puppy home to you.
Blue Red Joe's Australian Cattle Dogs Contact Details
3. Castle Butte Kennels
For the past 40 years, Castle Butte Kennels have dedicated themselves to purely breeding Australian Cattle Dogs. The breeders behind the kennels, Pauline and Marilyn Meyers, have extensive experience in the breeding and training of champion show-quality Australian Cattle dogs. Their expertise in both areas also extends to genetics, which has a significant bearing on the health and well-being of the dog.
The couple's primary goal is to use their ever-increasing knowledge and expertise to improve the breed and reduce genetic problems. The dynamic duo takes pride in their dogs possessing and exhibiting all the best characteristics and aspects of the AKC breed standard. This has allowed them to produce their champion and grand champion lines.
Pauline and Marilyn have produced many Best in Show and Best in Specialty Show winners in the show ring. Their awards, locally and internationally, have drawn leading institutions, ACD experts, lecturers, and university researchers to visit their kennel to glean from the couple. So if you're keen on getting an Australian Cattle Dog for the show, Castle Butte Kennels may be the place to start.
Castle Butte Kennels Contact Details
4. DCR Working Australian Cattle Dogs
Last on the list of the best Australian Cattle Dog breeders in California is "DCR Working Australian Cattle Dogs." DCR Working Australian Cattle Dogs is owned and operated by Dana Rochat. Dana traces her interest and passion for animals to the early 1980s. Her interest and passion have seen her show in conformation rings and eventually get into breeding. The California breeder is dedicated to producing healthy and versatile Australian Cattle dogs that can thrive wherever they go.
She places her puppies in homes where she believes they will receive the care, love, and attention they need to thrive and succeed. Dana's breeding program is rigorous to preserve the breed's natural herding instinct. Dana's breeding dogs have all been proven in competition rings and can be traced back to champion lines.
While not all of Dana's previous litters have become champions, they have excelled in other areas such as herding, agility, obedience, barn hunt, conformation, rally, lure coursing, search & rescue, dock diving, protection, nose work, and therapy. The AKC Breeder of Merit offers lifetime support and is always willing to help. Puppies from this breeder start at $1,500.
DCR Working Australian Cattle Dogs Contact Details
Conclusion For The "Best Australian Cattle Dog Breeders in California"
The Australian Cattle Dog is enthusiastic, easy to train, and eager to please. They are very protective of their family but not overly aggressive. Whether you are looking for an Australian Cattle dog for show, sport, work, or companionship – this list will help you get started. Remember to thoroughly research the breed and breeder to have the complete picture of what you are getting yourself into.
For more articles with mentions of the Australian Cattle Dog, you can check out:
To learn more about this breed, watch "Australian Cattle Dog – Top 10 Facts" from Dogs Wiz down below: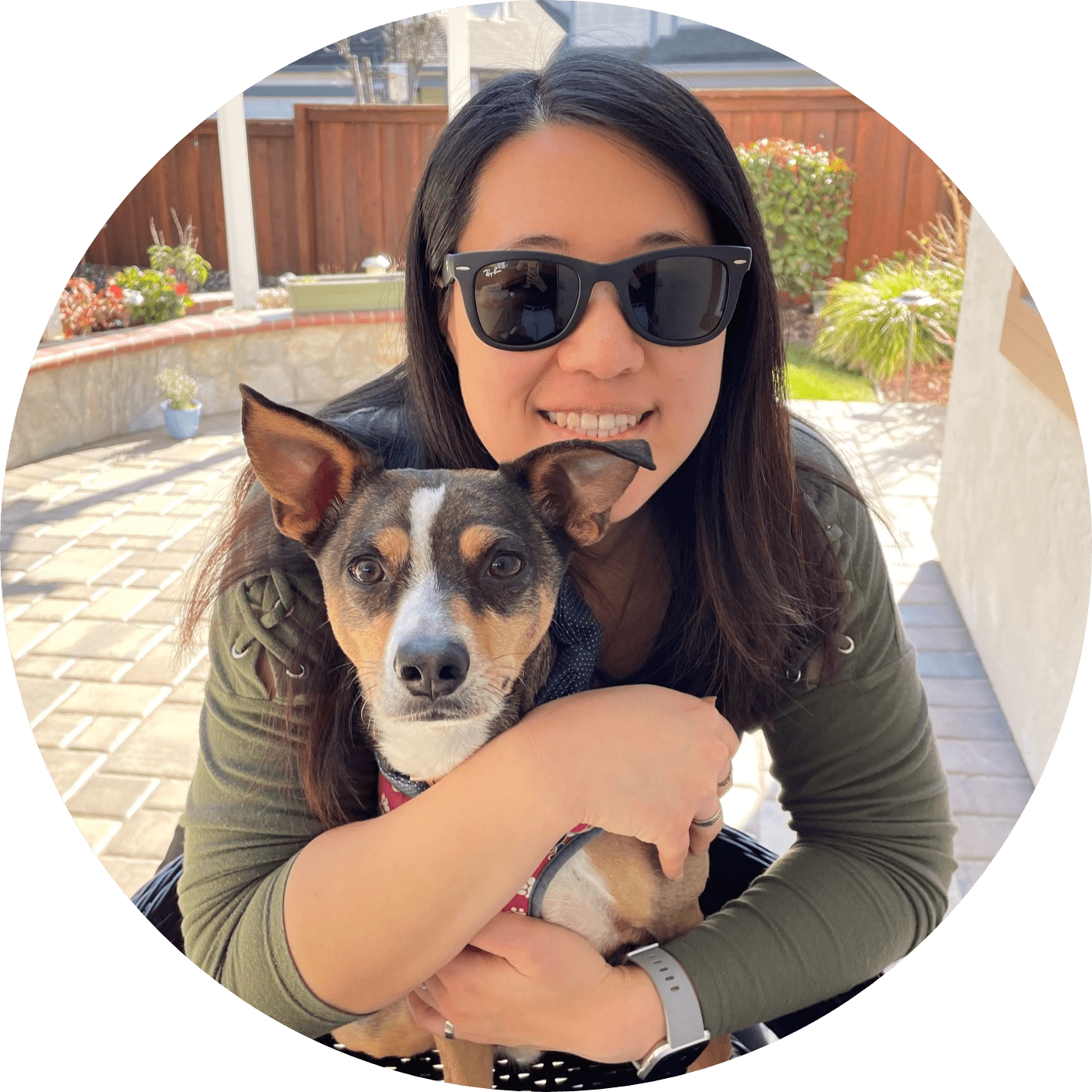 Dr. Sabrina Kong graduated from the Royal Veterinary College in England in 2016 and has been working at a small animal clinic in Northern California since then. She grew up in the Bay Area and got her bachelor's degree from Cal Poly San Luis Obispo. She also became a Certified Canine Rehabilitation Practitioner through a program at the University of Tennessee.
When she isn't in the clinic taking care of her four-legged patients, she enjoys traveling and trying new foods with her friends and her three-legged dog, Apollo. She adopted Apollo from her clinic when he was a puppy with numerous health issues. Dr. Kong truly cares about taking care of animals.