The Cattle Dog breed might be the perfect match for you, and you'll see why in a moment. The Cattle Doodle and other designer dogs' demand is currently on the rise for many valid reasons. Many people are looking for smaller size or healthier variants of some purebred dogs. The Cattle Doodle is a loveable dog and a great family companion. If you're looking to adopt one, here's a guide to help you understand this hybrid!
We recommend checking out: Top Low Hypoallergenic Dogs That Don't Shed and Top Indoor Dogs That Don't Shed.
Australian Cattle Dog
This dog was first bred in Australia, which explains the origin of the name Australian Cattle Dog. This dog breed is intelligent and hardworking. These tough dogs were made to withstand the terrains of the bush. Australian Cattle Dogs have a strong will and are unsuitable for people who always stay in one place. They require lots of exercise and activity.
Poodle
The Poodle is one of the most clever dog breeds you'll come across. Aside from being the second smartest breed, they're popular because of their coat and thanks to their small size. These dogs thrive in activities like agility, swimming, and obedience trials. Poodles have a single coat, which provides insulation and webbed toes for swimming.
Poodle Breeder Recommendations: Best Mini Poodle Breeders in the United States
Cattle Doodle

The Cattle Doodle is a mix of the Australian Cattle Dog and a Standard or Miniature Poodle. This hybrid combines the intelligence and playful nature of the Poodle with ACD's high energy. Cattle Doodles are good with children and other animals, which makes them great family companions. People often use them as watchdogs due to their alertness to their surroundings.
Origin
The Cattle Doodle's origin dates back to the 1980s when people started gaining interest in designer dogs. At this time, many people wanted dogs that were hypoallergenic, smaller, healthier, or gentler variations of a known breed.
Pedigree
Due to the Cattle Doodle's high intelligence, training them can be very easy. They're quick to obey. This mix is not a member of the American Kennel Club (AKC) because it's not purebred. Nonetheless, both parent sides are members; the Poodle joined the "non-sporting" group in 1887 while the Australian Cattle Dog became a member of the club's "herding" group in 1980.
Diet
Like other high-energy dogs, the Cattle Doodle requires lots of vigorous exercises and a top-quality diet to stay healthy. This medium-sized hybrid needs a product filled with nutrients and made explicitly for his age, fitness, and size requirements. The Cattle Doodle is bred from a breed that is susceptible to bloat.
For this reason, you should feed your companion two to three times daily. It's advisable to engage your dog in a one-hour exercise session after each meal to maintain good health. Both parent side is prone to joint problems, which makes overeating a bad idea. Your dog will be at risk of obesity if you overfeed him.
Training
Two highly intelligent dog breeds breed the Cattle Doodle. Training them is pretty easy because they're bright and quick to obey. However, if you want to get desired results, you must engage and remain patient. Use a firm and consistent approach. Don't forget always to praise your dog and give him treats when he does a good job.
Size
Cattle Doodles are medium-sized dogs that can weigh around 30 and 50 pounds. By the time they mature into adults, Cattle Doodles can range between 17 to 20 inches in height.
Behavior and Temperament

The Australian Cattle Dog and Poodle mix is a loyal dog who thrives with family. They can be very protective and make excellent watchdogs. This is expected of a partly ACD dog – a breed known for being protective, alert, and aggressive if not well socialized. If you want to bring out the best in your Cattle Doodle, you must carry out early socialization and obedience training. After all, Cattle Doodles are highly energetic and affectionate. This Doodle breed stays very loyal to their humans and cautious with people with which they are unfamiliar.
Common Health Issues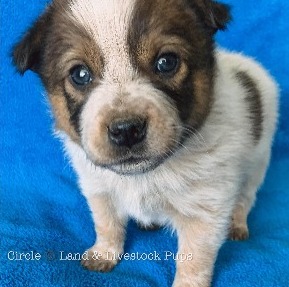 The Cattle Doodle, like other designer dogs, are healthier than their parents. It's wise to know what your newly adopted Cattle Doodle puppy may inherit one day. Poodles are prone to bloat, and so are Cattle Doodles. This hybrid can also inherit bone and joint problems such as Osteochondrosis Dissecans from its Australian Cattle Dog side.
Life Expectancy
The Cattle Doodle can live for about 12 to 15 years. When compared to the average life span of a dog, Cattle Doodles is above that. However, maintaining a long and healthy life requires the proper care and dietary needs.
Related: How Long Do Maltipoos Live and How Long Do Aussiepoos Live?
Exercise Requirements
Due to its high energy, the Cattle Doodle requires plenty of exercises. This hybrid is no slouch when it comes to vigorous activities. Always take yours on jogs or daily walks and ensure that it gets enough active playtime. They require a home with enough backyard space for play. This way, your Cattle Doodle will be mentally stimulated and physically fit.
Dog Exercise Recommendations: Best Dog Playpen For Hardwood Floors and Best Weighted Vest For Dogs.
Recognized Clubs
No designer dog registry club recognizes the Australian Cattle Dog and Poodle mix yet. However, the popularity of Poodle mixes is rising.
Coat

Cattle Doodles have a short, waterproof, and coarse coat. This double-coated dog has no issues with harsh weather because they are well insulated. This Doodle breed shed moderately and don't require much maintenance. You can keep the hair in check by brushing their coats 2 to 3 times every week. Cattle Doodles may shed more in warm weather and require that you brush their hair every day.
They have floppy ears and are prone to ear infections. It's advisable to clean your Cattle Doodle's ears every week. If you join a dog community, Doodle owners will recommend bringing your companion to a professional dog groomer at least once every several months. You never know what you could miss.
Puppies
Cattle Doodle puppies require proper socialization when they are young. They can become very stubborn if not properly socialized. If you want your Cattle Doodle to be the best family dog, then early obedience and socialization training is a must. However, it would be best if you kept in mind that he is susceptible to joint issues.
Don't go over the top with the exercise to avoid stressing your dog's limbs and joints. Ensure that you have a regular feeding schedule to avoid bloat that could occur later in life. In the process, your dog will not get used to overeating, and you will prevent obesity.
Conclusion For The "Best Cattle Doodle Guide"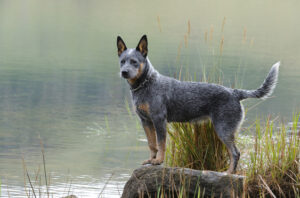 You may not know for sure what characteristics an offspring of two breeds will possess. By looking at each side of the hybrid, you'll know what qualities they might inherit. The Australian Cattle Dog and the Poodle are both intelligent and energetic. Now that you've learned about the Cattle Doodle, adopting one should be more enjoyable. In the end, you're bringing home a companion to start another chapter of your life.
Similar dog breed guides from WeLoveDoodles:
To see the Cattle Doodle in action, watch "Cattle Doodle Pups" from Andrew's YouTube channel down below: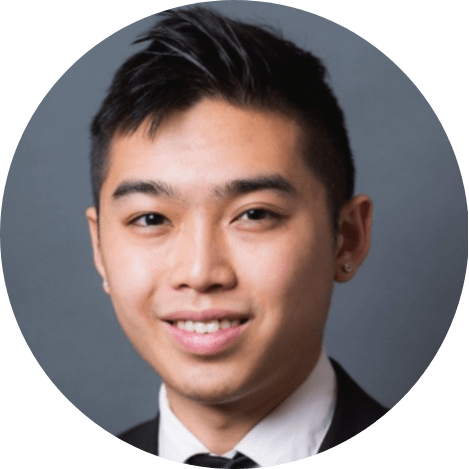 Andy is a full-time animal rescuer and owner of a toy doodle. When he's not saving dogs, Andy is one of our core writers and editors. He has been writing about dogs for over a decade. Andy joined our team because he believes that words are powerful tools that can change a dog's life for the better.
Why Trust We Love Doodles?
At We Love Doodles, we're a team of writers, veterinarians, and puppy trainers that love dogs. Our team of qualified experts researches and provides reliable information on a wide range of dog topics. Our reviews are based on customer feedback, hands-on testing, and in-depth analysis. We are fully transparent and honest to our community of dog owners and future owners.