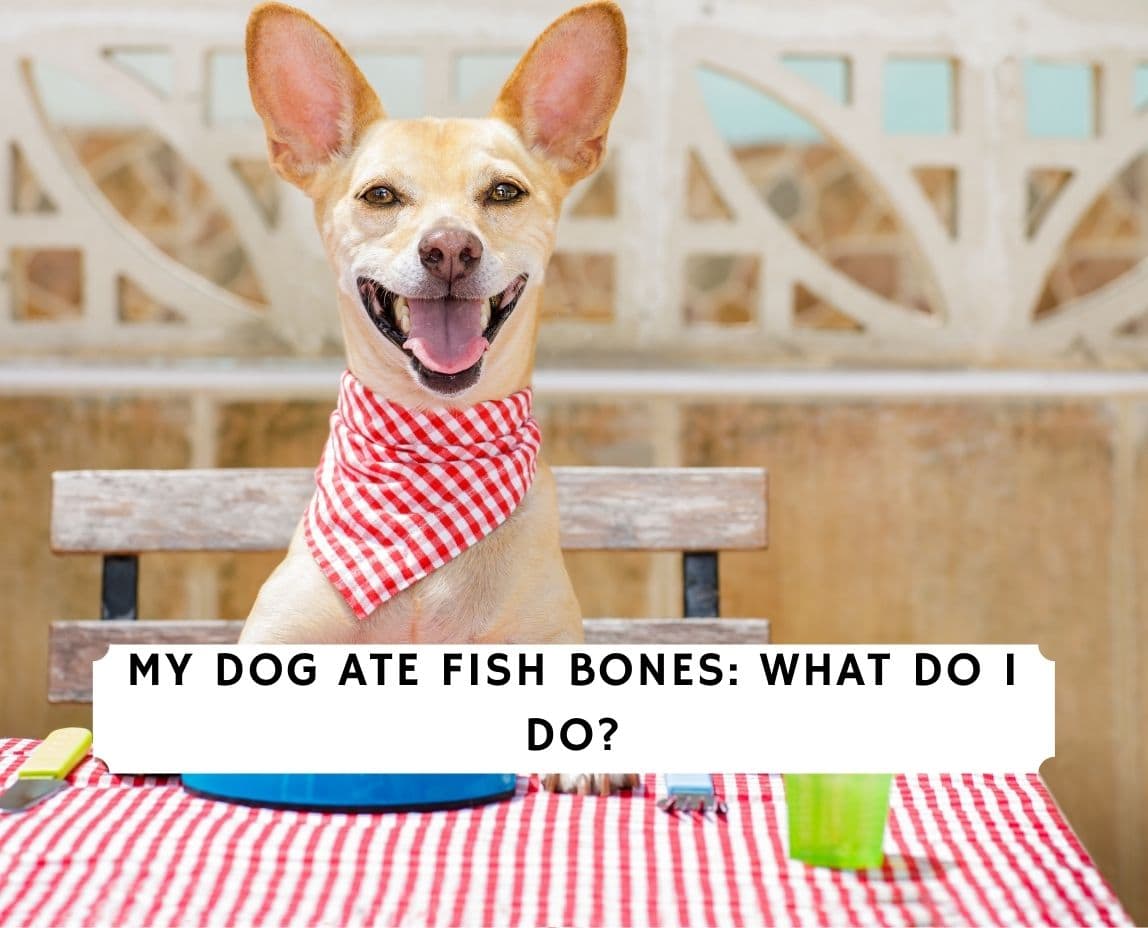 It's not often dogs eat fish bones, but it does happen. What happens if my dog ate fish bones, and what do I do? While not all may be a fan of the taste, smell, or texture – fish can be a delicious dish across various cultures and cuisines. From freshwater to saltwater, significant to slight, bold or mild flavor – fish often finds its way onto dinner tables worldwide. Beyond the often delightful taste, fish is also known for being a very healthy alternative for meat. It is packed with omega-3 fatty acids and vital vitamins, and other great nutrients you (and your dog) need to thrive.
Your dog may even want in on the fish dish, whether licking the plate of leftovers or getting an extra piece all to themselves. Yet there's an element to fish that can be annoying to work with and dangerous if consumed; the bones. You can often buy fish that already comes with its bones removed, leaving you with less work as you prepare a meal. However, that's not always the case. Especially when you catch and cook the fish yourself, you'll have to deal with some bones in your fish.
When you're sharing your fish dish with your four-legged friend, it's even more important to pay attention to removing all the bones before your dog digs in. Yet it's almost inevitable if your dog eats a lot of fish that they'll encounter a missed piece of bone or two. They may also be sneaky in the trash and want a taste of the remnants of your fish dinner. What are you to do when your dog eats a fish bone? To help you care for your dog in the best way possible, here we share what you need to know about what happens when you notice your dog has eaten a fish bone.
Other things dogs accidentally eat: My Dog Ate A Baby Wipe and My Dog Ate a Balloon.
What Are Fish Bones Like For Dogs?

Fish bones are made of cartilage and more rigid bone material. The strength of the bones depends on the type of fish, as some are considered cartilaginous while others are bony. They are made of a high percentage of calcium, and the exact composition depends on the fish type. Like ribs on a steak or bones in a chicken, fish bones are often removed from the dish before prepared for dinner.
However, the bones may also be served with the meal as a whole, and the eater is responsible for biting around the bones. When it comes to sharing fish with your dog, fish bones should be removed before serving. However, whether it's an overlooked bone or your dog snuck in before you could stop them, it's not uncommon for your dog to take a crack at a fish bone.
Dog Food-Related Articles: How To Cook Chicken For a Dog and Can Dogs Eat Chicken Skin?
Are Fish Bones Bad for Dogs?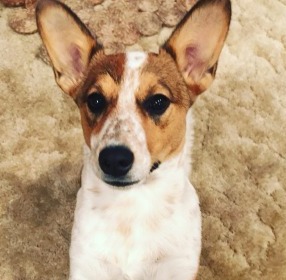 Fish bones are strongly discouraged for dogs. Just as humans try to avoid them, so should dogs. Depending on the size of your dog, a sneaky fish bone disguised in delicate fish may not be a problem as they can pass the tiny bone. However, especially for small dogs or when the fish bone is much larger, these fish bones can be harmful to your dog's digestive system and intestines. While dogs are known for enjoying bones and munching on them, fish bones are a different story. Because of their brittle composition, they do not work as chew toys. This is the case whether the fish bones are cooked or not cooked. Therefore, fish bones should be avoided by dogs.
Related Article: Tips For Choosing a Good Dog Food
What Do I Do Next?

When you realize your dog has eaten a fish bone, it's important not to respond with panic. To help you provide the best possible care for your dog, here we share some vital next steps in addressing the fish bone your dog has ingested.
1. Determine What Size the Bone Was
If possible, one of the first things you should note is how big the size of the bone was that your dog snuck in. A small and soft bone is a much different situation than a more prominent spinal bone that snaps when broken apart. Most often, fish bones are very brittle, which means they may have been swallowed without much serious harm.
If the bone is small enough, your dog may be able to pass the bone through without much issue. If this is the case, there may not be many additional steps to take other than monitor their health to ensure they are not showing any symptoms of discomfort. Once they are ready to relieve themselves, you may want to check their feces to ensure that the bone came out.
If your dog does not start choking, see if you can reach inside their mouth to notice anything sticking out that could cause choking or another puncturing. Be sure to do this carefully and not cause any further damage to their throat, mouth, or reflexes. Keeping them calm while you try to remove the bone can also be effective. Additionally, turning your dog upside down or in another position can also make it easier to retrieve the lodged bone in the throat or mouth.
2. Watch For Choking
If your dog has eaten a fish bone, one of the first possible reactions is choking. In this situation, the fish bone may have gotten stuck in the dog's throat or mouth. They may be struggling to get in the air or be experiencing severe pain from a puncture wound from the bone.
The bone may also get stuck in the intestines, stomach, or other organs. These are also at a risk of getting punctured, which can lead to some very devastating consequences. Connect with your veterinarian immediately if they start choking and try to remove the stuck bone. The situation can quickly escalate if your dog cannot get access to adequate oxygen through their through. If not addressed right away, those stuck fish bones can become lethal.
Symptoms that your dog has a bone stuck in their system include things like constipation, lack of appetite, increased thirst, restlessness, and coughing. If you know your dog has consumed a fish bone, don't ignore these symptoms. Instead, connect with your veterinarian to address any concerns of internal bleeding.
3. Soften the Digestive Process
If choking doesn't occur, you can also take steps to help ease the digestive process and work to protect the stomach and intestines from being punctured by the bone. To assist in this process, be sure they have constant access to water. Staying hydrated will prevent constipation and dehydration and will help move the digestive system along. You can also give them some bread, which can help soften the food in their stomach so that the food goes down with somewhat of a cushion, protecting the organ walls.
4. Show Care and Love
If your dog shows any sign of discomfort or pain in attempting to digest a fish bone, be diligent in providing that care and connecting with your veterinarian if needed. Make sure their needs are met and that they can rest in a comfortable environment as they digest. Help them stay calm, no matter what, as remaining calm can help ease the process.
Conclusion For "My Dog Ate Fish Bones"

Fish can be a very healthy food for both dogs and people. However, if you choose to give your dog fish, ensure that the bones are removed. Unlike other bones designed for dogs to chew on, these fish bones are brittle and snap easily. Their pointed edges can puncture the mouth, throat, intestines, and even stomach if you're not careful. Share your fish with caution in being intentional about removing bones. Be sure to monitor their health very carefully should they ingest a bone. Show your love and care for your dog by caring for them in all ways.
For more related articles, check out:
To learn more about dogs eating fish, watch "Can dog's eat fish bones?":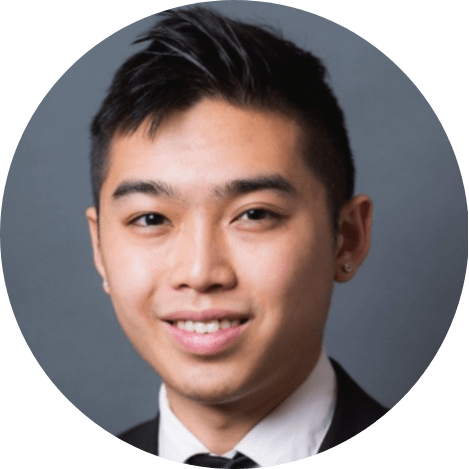 Andy is a full-time animal rescuer and owner of a toy doodle. When he's not saving dogs, Andy is one of our core writers and editors. He has been writing about dogs for over a decade. Andy joined our team because he believes that words are powerful tools that can change a dog's life for the better.
Why Trust We Love Doodles?
At We Love Doodles, we're a team of writers, veterinarians, and puppy trainers that love dogs. Our team of qualified experts researches and provides reliable information on a wide range of dog topics. Our reviews are based on customer feedback, hands-on testing, and in-depth analysis. We are fully transparent and honest to our community of dog owners and future owners.