Much like people's processed foods, kibble and canned dog foods also undergo food processing for taste and preservation. The additive Maltodextrin is commonly used in various types of dog food for these reasons. But with concerns rising over glutinous substances in pet food, is Maltodextrin safe for dogs?
Maltodextrin is a safe additive in a range of dog foods. Although the substance is safe, Maltodextrin does not provide any noticeable nutritional benefits for dogs. Since Maltodextrin is derived from sugar compounds in starchy vegetables, the substance provides empty calories to dogs.
Have you recently noticed that Maltodextrin is contained in your dog's food? It is always proactive to investigate unknown substances, and in this guide, we will look at Maltodextrin and its safety for dogs. Read on to learn more about this common filler and how dogs react to it.
Before scrolling down to an in-depth answer to this guide, "Is Maltodextrin Safe For Dogs," you can check out these other guides from our team at We Love Doodles: Is Food Coloring Safe For Dogs and Is Yoplait Yogurt Safe For Dogs?
An Overview of Maltodextrin For Dogs
Vegetable starch is a common byproduct of the vegetable harvesting process. One such starch produced is Maltodextrin, and this starchy compound is derived from potato, corn, oats, and rice most commonly. Maltodextrin is then synthesized into a white powder similar in appearance to cornstarch.
The product can be added to preserve foods like dog food to increase shelf life and thicken or even sweeten the food. Since Maltodextrin is commonly classified as an artificial sweetener, this makes it, at the very least, not ideal for dogs. But the product is classified as safe.
In 2017, Maltodextrin was deemed safe for dogs and cats since the sweetening properties do not cause side effects similar to another artificial sweetener, xylitol. But typically, only small amounts of the product are used in dog food. Pet food manufacturers prefer to use Maltodextrin solely for its thickening and binding properties and not for taste. Even though Maltodextrin is safe for dogs, is it bad for dogs in the long run?
More Guides: Is Castor Oil Safe For Dogs and Is Aquaphor Safe For Dogs?
Is Maltodextrin Bad for Dogs?
Maltodextrin is not all bad for dogs. The product has been found to help dogs recover from strenuous exercise more quickly. But caution should still be used when feeding dogs immediately before or after exercise, as this could lead to bloat. But the biggest drawback to giving your dog Maltodextrin is that it is a derivative of GMO (genetically modified organism).
GMOs are not healthy, and there is also a small chance that your dog could be ingesting trace amounts of insecticides used on the GMO vegetables that produce Maltodextrin. Let's take a closer look at the side effects of Maltodextrin in your dog's diet.
More Guides: Is Cumin Safe For Dogs and Can Dogs Eat Capers?
Side Effects of Maltodextrin in Dogs
When giving Maltodextrin to dogs, three immediate side effects can occur. There are dangers to giving GMO products to dogs, but the big three regarding Maltodextrin are nutritional deficiencies, gastrointestinal upset, and possible allergy flare. Let's take an in-depth look at each.
1. Malnutrition
Maltodextrin is a synthetic sugar, and like regular sugar, it boosts energy in animals that ingest it. This may sound good news when your dog needs an energy boost for exercise, but the empty calories provide no nutritional benefit.
Dog foods loaded with Maltodextrin can lead to nutritional deficiencies in dogs. The sugar derivatives are simple and easily-burned carbs and do nothing to promote energy and nutrition in dogs. Furthermore, the sugars in Maltodextrin can lead to weight gain, insulin deficiencies, and even diabetes and pancreatitis.
It is important to ensure that dry and wet varieties of dog food can be preserved, but filler such as Maltodextrin can sometimes do more harm than good. Your dog will be getting very little of the nutrients they need and excess amounts of fillers and additives. The nutritional value becomes moot because substances extract the value of the nutrients.
2. Gastrointestinal Issues
Maltodextrin can also lead to gastric bloat (not to be confused with gastric torsion bloat). Excess gas, sodium, and sugars from Maltodextrin products can cause your dog discomfort. Dogs that eat Maltodextrin foods are more prone to stomach upset, up to and including vomiting.
Maltodextrin and other fillers and preservatives can cause changes to the beneficial bacteria in a dog's stomach. Since the canine immune system is predominantly located in the abdomen, your dog's immune system can become easily weakened.
The beneficial bacteria in a dog's stomach are known as probiotics. These bacteria help regulate the enzymes in the stomach that break down food. But Maltodextrin may very well be an unavoidable product regarding this issue. Even dog supplements are coated in Maltodextrin.
This is due to the safety assessment granted to Maltodextrin for pet foods in 2017. Additionally, suppose your dog is already prone to gastrointestinal upset, which can be a common occurrence in dogs that are easily stressed. In that case, food containing Maltodextrin can make their GI issues worse.
If your dog does suffer from stomach problems, a raw diet may be the best type of nutrition for such a dog. All the fillers and additives can disrupt their stomach muscles even worse, leading to increased vomiting due to poor quality food.
3. Allergy Aggravation
Maltodextrin and other artificial sweeteners can also lead to allergy problems in some dogs. If your dog is allergic to powdery substances such as a range of flours, Maltodextrin can lead to allergic reactions.
If your dog is allergic to wheat or corn, avoid giving them any dog food containing Maltodextrin. Such allergic reactions could range from breathing problems, eye redness, sneezing, and vomiting or diarrhea.
What Foods Contain Maltodextrin?
Maltodextrin can be found in a wide range of dog foods. Many of the top-selling brands that prioritize premium ingredients, such as Blue Buffalo and IAMS, try to limit the amounts of preservatives in their foods. In addition to dog food, there are many foods that dogs can sometimes eat that contain Maltodextrin.
Rice and anything made of wheat is two of the most prominent foods. Dogs are often fed rice when they have an upset stomach, but Maltodextrin in rice can also lead to stomach upset, making the condition worse. A good rule of thumb is to rinse rice off to remove the starch before boiling it and serving it to your dog. Maltodextrin can also be found in all types of processed lunch meats.
Lunch meat is sometimes a go-to snack for dogs, but Maltodextrin is one of many reasons it is not a good idea. Maltodextrin is used to help prolong the shelf life of lunch meats and a wide variety of meat substitutes. A wide variety of sweets and sugary foods will likely contain Maltodextrin.
Dogs should never eat these types of foods. In addition to the nutritional problems associated with Maltodextrin, sugary foods can lead to diabetes and pancreatitis in dogs. If you are concerned about Maltodextrin, try to avoid feeding your dog any foods containing it.
More Guides: Are Bell Peppers Safe For Dogs?
Why Is Maltodextrin Used in Dog Food?
As mentioned above, Maltodextrin has been deemed safe to use in dog food since 2017. The main reason the product is used is both for its thickening properties for canned, wet dog foods, as well as the energy boost the sugars in Maltodextrin provide to dogs.
While you may think your dog is receiving energy boosts from the stellar quality of the dog food brand, it is Maltodextrin leading to this. Thankfully, there are typically only small amounts of the product per can or bag of dog food.
But if you are truly concerned about the additive, try and buy your dog premium dog foods that severely limit products like Maltodextrin or that remove the product altogether from their products.
More Guides: Are Smoked Bones Safe For Dogs?
What Are Maltodextrin Sugars?
Maltodextrin is not truly classified as a sugar in the traditional sense of natural sugar. Moreover, Maltodextrin is a carbohydrate in its simplest form; complex carbohydrates are the types of carbs that provide nutritional value.
Maltodextrin's simple carb properties make it a type of artificial sweetener. As we know, sugars are bad for dogs. A sugar derivative like Maltodextrin may provide a boost, but this energy boost is not natural and is not derived from nutrients leading to good health overall.
Conclusion For "Is Maltodextrin Safe For Dogs"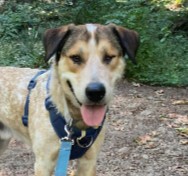 In summary, Maltodextrin is technically safe for dogs of all varieties but is certainly not nutritious. Although Maltodextrin can provide an energy boost for dogs, its empty calories provide no nutritional value.
Maltodextrin is hard to avoid in dog food and supplements but try and limit their intake as much as possible since there are no benefits. You could also consider feeding your dog a raw diet if Maltodextrin aggravates their allergies or causes gastrointestinal issues.
If you find this guide, "Is Maltodextrin Safe For Dogs," helpful, you can check out:
You can learn more about this topic by watching "Is Maltodextrin Safe For Dogs" down below: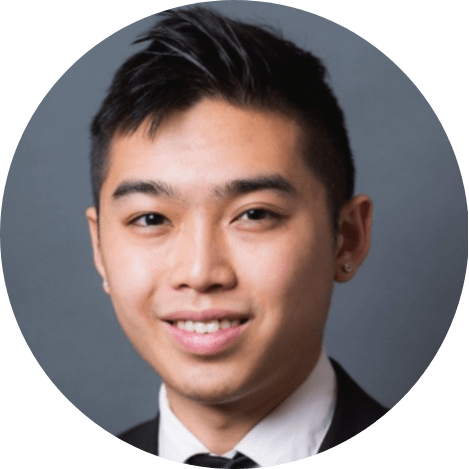 Andy is a full-time animal rescuer and owner of a toy doodle. When he's not saving dogs, Andy is one of our core writers and editors. He has been writing about dogs for over a decade. Andy joined our team because he believes that words are powerful tools that can change a dog's life for the better.
Why Trust We Love Doodles?
At We Love Doodles, we're a team of writers, veterinarians, and puppy trainers that love dogs. Our team of qualified experts researches and provides reliable information on a wide range of dog topics. Our reviews are based on customer feedback, hands-on testing, and in-depth analysis. We are fully transparent and honest to our community of dog owners and future owners.