Is Sorbitol safe for dogs? If you are in the habit of reading the ingredient labels of the foods you buy, you may have noticed an ingredient called Sorbitol. Sorbitol is often found in low-calorie food for humans, and it is also found in certain dog food, treats, or doggie toothpaste.
As a dog parent, you want to ensure they feed their canine pal the best and healthiest food possible. You're not alone. If you've noticed it popping up in your ingredient lists, it's justifiable to wonder whether Sorbitol is safe for dogs. In this article, we'll look at what it is, how it is used, and whether Sorbitol is toxic to dogs. Let's dig in.
Before scrolling down to the answer to this guide, "What is Sorbitol For Dogs," you can check out these other questions answered by us from our team at We Love Doodles: Is Maltodextrin Safe For Dogs and Is Food Coloring Safe For Dogs?
What Exactly is Sorbitol?
Sorbitol is a type of sugar alcohol often used as a low-calorie substitute for sugar. Chemically, it is similar to glucose but contains one extra hydrogen atom. Sorbitol is about 60% as sweet as sugar and contains over half the calories of regular sugar. It does not cause dental cavities.
Manufacturers typically use Sorbitol as a sweetener in products like chewing gum, diet sodas, low-calorie frozen desserts, and baked goods. Many people incorrectly assume that Sorbitol is an artificial sweetener, but it occurs naturally in some fruits, including apples, plums, and other plants like seaweed.
Neither dogs nor humans can break down Sorbitol. That means Sorbitol cannot enter your dog's bloodstream and cause a blood sugar spike. It is excreted through your dog's urine, having almost no effect on your dog.
Glycemic Index
The Glycemic Index (GI) measures how much your blood sugar level will rise if you consume something. You can look up the GI of most foods quite easily. Sorbitol is useful as a sweetener because it has a low glycemic index. Blood sugar spikes can cause dehydration, blurry vision, fatigue, and headaches in dogs and humans. Chronically elevated blood sugar levels can lead to type two diabetes.
You may be surprised to learn that doggie diabetes is a thing and that it can make your dog very sick. Type two diabetes in dogs is an incurable condition that needs management for the rest of the dog's life. It can lead to blindness, kidney damage and other organs, heart failure, and death.
Keeping your dog's blood sugar balanced is crucial in combating the onset of type two diabetes. Glucose has a glycemic index of 100, the highest number on the GI scale. Experts measure the glycemic indices of all other carbohydrates against glucose. In comparison, Sorbitol has a glycemic index of about 5.
A food with a low glycemic index, like Sorbitol, will not raise your dog's blood sugar level very much. That makes it a good choice as an ingredient in treats and toothpaste. Ideally, your dog should not consume very much processed sugar. If your dog's diet is very high in glucose or Sorbitol, talk to your vet and re-evaluate what you are feeding your dog.
Is Sorbitol Safe For Dogs?
In short: yes. Sorbitol is considered safe for dogs when fed in moderation. Sorbitol is not dangerous for dogs due to its low glycemic index. Therefore, there is no risk that it will spike your dog's blood sugar or feed the harmful bacteria in your dog's digestive system.
Feeding your dog a diet high in processed sugar is never a good idea. High amounts of sugar can lead to dental cavities and weight gain. Food makers add Sorbitol to dog treats precisely because it is less likely to lead to weight gain. Therefore, Sorbitol for dogs is safer than glucose.
Possible Side Effects of Sorbitol
While Sorbitol is safe for dogs, a puppy may experience some side effects after consuming too much of it. These side effects are similar to the side effects that humans experience when they ingest too much Sorbitol.
Upset Stomach: The most common side effect of consuming too much Sorbitol is an upset stomach. When consumed in large quantities, Sorbitol can cause bloating, gas, abdominal pain, and nausea. These symptoms are difficult to diagnose in dogs, so your poor puppy might suffer in silence. Many symptoms of Irritable Bowel Syndrome (IBS) are the same as the side effects of consuming too much Sorbitol. If you suspect your dog may have IBS, contact your vet.
Laxative Effect: Sorbitol has osmotic laxative properties. It appears as an ingredient in laxatives for humans. Sorbitol draws water into the intestine and prevents stools from drying out. This effect is beneficial to constipated dogs. Softer, moister stools are less bulky and easier to pass. This can lead to frequent excretion and runny stools. If your dog has an underlying health condition that causes diarrhea, ingesting large amounts of Sorbitol can worsen the symptoms.
Effects on Dogs with Irritable Bowel Syndrome: Although your dog's bloodstream does not readily absorb Sorbitol, small amounts become absorbed into the intestinal tract before excretion. If your dog has Irritable Bowel Syndrome (IBS), it may be intolerant to Sorbitol. Dogs with IBS have a harder time absorbing Sorbitol. This difficulty can lead to a worsening of their IBS symptoms. IBS is uncomfortable for your dog and a potential headache for you. If your dog has IBS or you suspect they do, talk with your vet about whether it's safe to feed them Sorbitol.
Effects on Pregnant and Lactating Dogs and Puppies: While Sorbitol is not considered toxic to adult dogs, it can cause liver and bone marrow in developing puppies. It can also stunt growth and lead to other developmental issues. One study on nursing rats shows that the mother's milk passes Sorbitol to baby rats. Do not feed Sorbitol to a dog that is pregnant or nursing. The Sorbitol can pass to the puppies through the mother's milk and may lead to developmental deficiencies.
Xylitol For Dogs
Xylitol is another ingredient often found in low-calorie foods and some dog treats and toothpaste. It is similar to Sorbitol, and many owners confuse the two. However, xylitol and Sorbitol have one major difference: xylitol is toxic to dogs.
What is Xylitol?
Xylitol is a sugar substitute, just like Sorbitol. It is chemically similar to Sorbitol and glucose: it has one more hydrogen atom than glucose, as Sorbitol does. Xylitol also occurs naturally in some plants, including strawberries, raspberries, mushrooms, and cauliflower. Xylitol is about 95% as sweet as sugar but contains only 40% of the calories. It does not cause dental cavities and does not spike blood sugar. The glycemic index of xylitol is 7.
Xylitol Toxicity in Dogs
While Sorbitol is mostly harmless, xylitol is extremely toxic to dogs. Even a small amount can cause liver damage or death if not properly treated. Xylitol is absorbed into the bloodstream quickly (unlike Sorbitol, which is not absorbed in all). The rapid absorption of xylitol into the bloodstream triggers a large insulin release from the pancreas. Insulin is what controls blood sugar levels.
When the pancreas releases insulin, blood sugar levels drop. If the pancreas releases a significantly large amount of insulin, it can cause a drastic drop in blood sugar levels (known as hypoglycemia). Hypoglycemia can occur as soon as 10 minutes after xylitol ingestion. Hypoglycemia can lead to fainting, seizures, liver damage, or even death if left untreated.
Symptoms of Xylitol Poisoning in Dogs
If your dog ingests xylitol, it will quickly show signs of xylitol poisoning. Symptoms appear within 10 to 15 minutes of your dog consuming the substance. Monitor your dog closely if you suspect they may have eaten something containing xylitol.
Common symptoms of xylitol poisoning include:
Feebleness or exhaustion
Difficulty walking
Vomiting
Jaundice (yellowing of the eyes)
Very dark bowel movements
Fainting
Seizure
Coma
The severity of your dog's symptoms depends on the amount of xylitol consumed. Generally, lower amounts of xylitol lead to vomiting and hypoglycemia, while high levels of xylitol consumption lead to seizures, coma, and death.
Conclusion For "Is Sorbitol Safe For Dogs"
Sorbitol is harmless to dogs when taken in moderate amounts. Dog food and treats may contain artificial sweeteners like Sorbitol that are safe for dogs to consume, but sweeteners meant for humans like xylitol are fatal to your puppy. So if you see Sorbitol listed as an ingredient on some dog treats, toothpaste, and sometimes food, there's no reason to worry.
However, be aware that Sorbitol can aggravate their symptoms if your dog has IBS or an underlying health issue that causes diarrhea. You won't find xylitol listed as an ingredient on food or treats made for dogs—however, you may find it on some human food that your dog enjoys, like frozen desserts and baked goods.
Keep any foods containing xylitol safely out of your dog's reach. Finally, Sorbitol and xylitol occur naturally in many fruits and vegetables. For this reason, ensure you keep those fruits and vegetables out of your puppy's reach. Call your vet immediately if you suspect your dog may have ingested xylitol.
If you find this guide, "Is Sorbitol Safe For Dogs," helpful, you can check out these other guides from our team at We Love Doodles:
You can learn more about whether Sorbitol is safe for dogs or not by watching "Is Sorbitol Safe For Dogs" down below: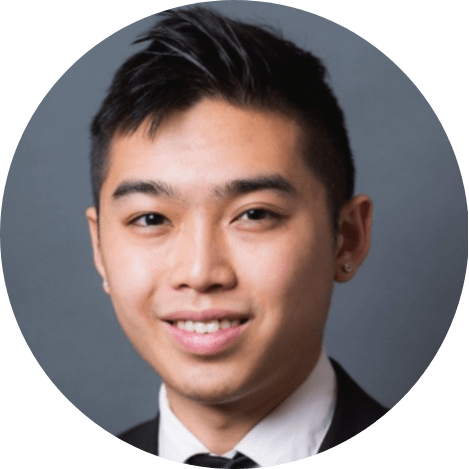 Andy is a full-time animal rescuer and owner of a toy doodle. When he's not saving dogs, Andy is one of our core writers and editors. He has been writing about dogs for over a decade. Andy joined our team because he believes that words are powerful tools that can change a dog's life for the better.
Why Trust We Love Doodles?
At We Love Doodles, we're a team of writers, veterinarians, and puppy trainers that love dogs. Our team of qualified experts researches and provides reliable information on a wide range of dog topics. Our reviews are based on customer feedback, hands-on testing, and in-depth analysis. We are fully transparent and honest to our community of dog owners and future owners.