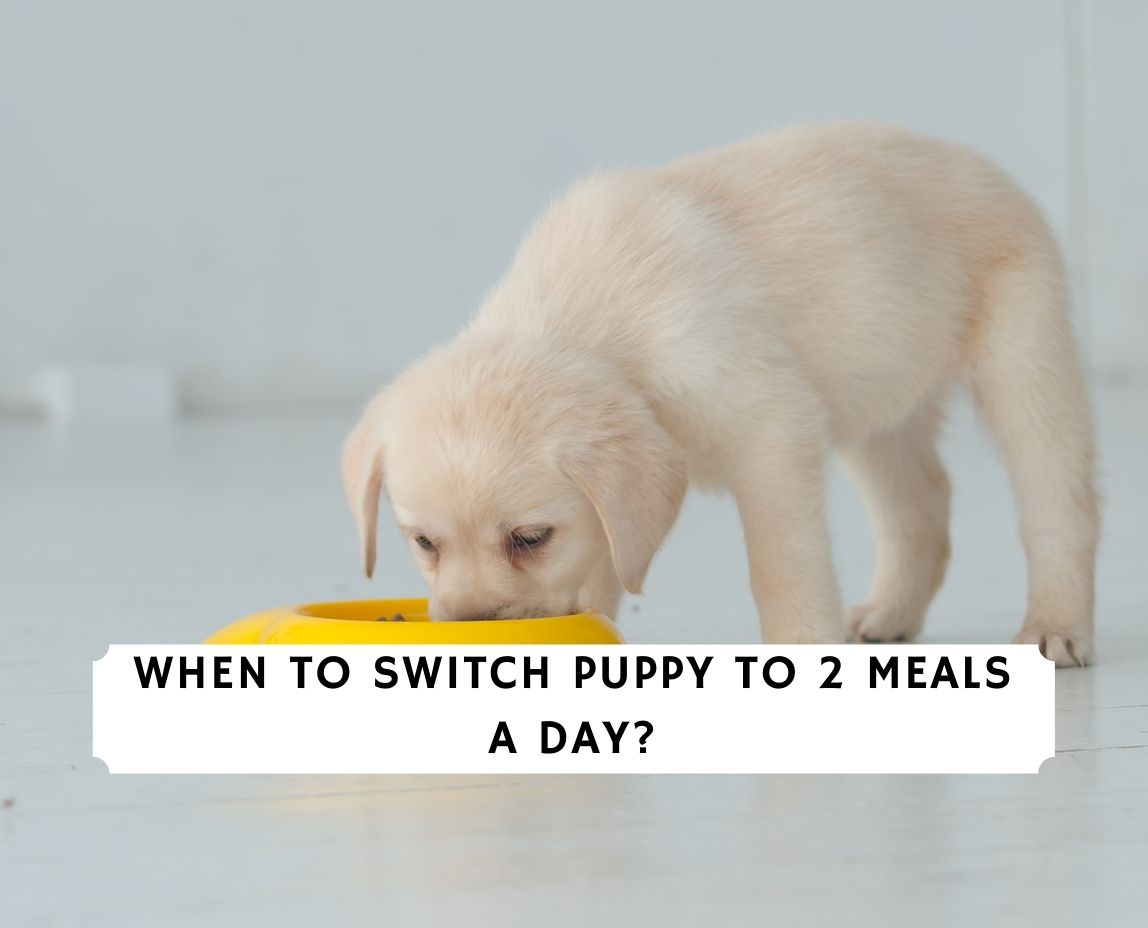 If you're a new dog owner and your puppy is growing up, you're probably wondering when to switch puppy to 2 meals a day. Life with a new puppy is full of endless joy. Your fur baby's quirky antics and affection can make even the hardest day seem bearable. It's no wonder that you can't seem to refuse your companion anything – especially when it starts begging for more food. What's wrong with giving your pet treats when it is hungry? Puppies grow fast, so you would think that they need more nutrition to stay healthy and active. However, overfeeding may lead to serious health conditions later in life. As your pet matures, find out when you should switch your puppy to two meals a day.
Before scrolling down, these puppy articles might help you in advance: How Long Will My Puppy Poop Worms After Deworming and What Should I Do After My Puppy Tooth Broke Off?
When Do Puppies Eat The Most?
How often should you feed your puppy? You can give your companion three to four meals a day during the first three months of life when its metabolism is at its peak. But remember, frequent meals should not lead to overfeeding. To avoid this, give your puppy companion smaller portions at regular intervals. The actual amount varies, depending on your puppy's breed, age, weight, and metabolism. You can invest in stainless steel dog bowls if you want a long-lasting product.
Dog Food Articles: How To Cook Eggs For Dogs and How To Cook Chicken For a Dog.
When Should You Switch Your Puppy To Three Meals A Day?

When your puppy reaches four months, you can reduce the number of meals to three per day. Gradually switch to different meal times so that your pet can adjust to the new feeding schedule.
Dog Food Recommendations: Best Puppy Food For a Goldendoodle and Best Dog Food For Less Poop.
When Should You Switch Your Puppy To Two Meals A Day?
Cut back meals to twice daily when your puppy turns six months old. It may ask for more food at first, but it will soon get used to eating less often.
Dog Food Recommendations: Best Dog Food For Loose Stools and Best Dog Food For Yorkie Puppies.
Why Should You Limit Your Puppy To Two Meals A Day?

After six months, your puppy will continue to grow but at a slower rate. It won't be as active as before, so it will burn fewer calories. This means that an uncontrolled diet will put your pet at risk of obesity. Overfeeding can also lead to diabetes, kidney problems, and orthopedic issues.
Dog Food Recommendations: Best Wet Dog Food For Small Breeds
How Do You Know That Your Puppy Is Gaining Too Much Weight?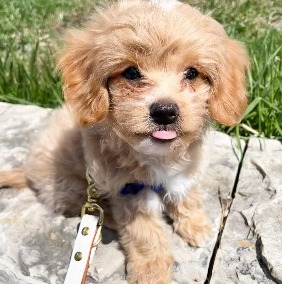 Lightly run your fingers over your companion's sides and back. You should be able to feel its ribs. If you can't, or if you notice that his belly has grown bigger, your puppy is too heavy.
How To Switch Your Puppy To Two Meals A Day
Here are practical ways to help your puppy eat less often:
Follow a routine: Give your puppy his breakfast as soon as it wakes up. The next meal can be anywhere between 3 and 5 pm. This window will give your puppy enough time to digest each meal and do its bathroom routine. Mealtimes should be limited to 20 minutes maximum. Make sure you give your companion food on time, as late meals make for an irritable and destructive puppy.
Avoid nighttime meals: Your puppy needs to wind down before sleeping. A meal too close to its bedtime will only make your puppy companion hyperactive. Many pet owners wonder why their puppies suddenly want to play at night. If you are going through the same thing, avoid giving it treats or snacks after sunset.
Keep it busy: One way to make the transition easier is to introduce activities during one meal time as a distraction. Soon, your companion will associate that time of the day with a game instead of food.
Exercise wisely: If you take your dog for a walk, give it about 30 minutes to wind down before feeding it anything. It's also best to have a 60-minute rest period after a meal. This way, your puppy can digest his food properly. Your dog may get sick or bloated if it exercises too soon after eating. There is a weighted vest for dogs or you can also invest in a playpen.
Ignore begging: It's hard to resist your puppy when it turns those big, adorable eyes on you. Don't give in. Remember that feeding it too much can lead to health problems. Instead of giving food, hug your pup or play with it instead.
Be careful about bones: While dogs are usually associated with bones, they are not always a safe option. Cooked bones can splinter and cause choking, so never give them to your dog. Bones also do not have a lot of nutrients. Instead, provide chew toys or artificial bones to answer your puppy's craving. (Example: Pork Bones)
Consult a vet: Before changing your puppy's diet, ask the breeder or vet for suggestions.
Dog-Related Articles: How To Soften Deer Antlers For Dogs and How To Train an 8-Week Old Goldendoodle Puppy.
When Should You Replace Puppy Food With Adult Food?

During his first year of life, your dog should only be fed puppy food. Switch to adult food only when your puppy reaches maturity:
12 months: small and medium breeds
20 months: large breeds
The best way to replace puppy food is by sneaking tiny portions of adult food into their meals. Gradually increase the quantity over the next couple of weeks until your puppy has gotten used to the taste and texture.
What Makes Puppy Food Different From Adult Food?
Puppy food is designed to fuel young dogs' growth and high activity, so it is nutritionally rich and balanced. In contrast, adult food is meant to give dogs more energy and fewer nutrients.
Your dog's food will come in the following forms:
Kibble: This dry food is the most economical option. It is ideal for all ages and usually provides a balanced diet for all breeds.
Canned Food: Dogs often prefer the taste and texture of moist food, but this can put a dent in your budget.
Semi-Moist Food: These look like hamburger patties. You can buy them in single-serving packs.
Dog Food Recommendations: Best Dehydrated Dog Food
My Puppy Is Chewing On Things. Is He Still Hungry?

Your dog may start chewing up stuff around the house more often. When this happens, pet owners think that they need to give their puppies more snacks. But that's not the case. Your puppy's not hungry; the frequent chewing is caused by teething. At six months, your puppy's mouth already has a complete set of adult teeth. The final stage of teething can be painful for your puppy companion. Instead of offering more food, give them rubber chew toys from the freezer. You will also need to brush your teeth more carefully.
Conclusion For "When To Switch Puppy To 2 Meals a Day"
Little changes in a puppy's diet can make a huge difference. If you find your puppy is aloof, angry, hyperactive, or lazy, then look for any recent changes in his diet. Your puppy's future health and strength hinges on the food your companion eats.
For more dog food-related articles, check out:
To learn more about dogs and food, watch "25 Harmful Foods Your Puppy Shouldn't Eat" from Alpha Paw down below: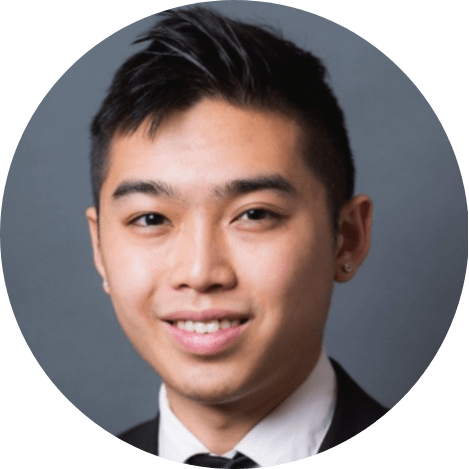 Andy is a full-time animal rescuer and owner of a toy doodle. When he's not saving dogs, Andy is one of our core writers and editors. He has been writing about dogs for over a decade. Andy joined our team because he believes that words are powerful tools that can change a dog's life for the better.
Why Trust We Love Doodles?
At We Love Doodles, we're a team of writers, veterinarians, and puppy trainers that love dogs. Our team of qualified experts researches and provides reliable information on a wide range of dog topics. Our reviews are based on customer feedback, hands-on testing, and in-depth analysis. We are fully transparent and honest to our community of dog owners and future owners.