Many dog owners say that techniques such as spitting in a dog's mouth have been used to calm down dogs for thousands of years and that they were originally developed by Native Americans. Does this act even have any truth to it? And what exactly does it achieve?
The truth is that this act is based on the dominance theory. However, this theory has been debunked by canine experts long ago. If you spit in your dog's mouth in case he does something unfavorable, you're just showing him aggression, which will eventually backfire.
Keep reading for a full breakdown of this topic.
Before scrolling down this guide, "Does Spitting in a Dog's Mouth Calm Them Down," check out: Best Goldendoodle Potty Training Tips! (2023) and Why Does My Dog Spit Out Their Food? Common Causes and Tips! (2023).
What Happens if You Spit in a Dog's Mouth? Other Dog Owners' Claims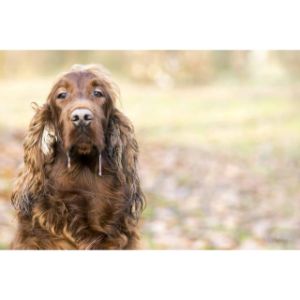 Although there isn't much information available online about this subject, you may still discover something on forums and scattered websites. The views expressed below are those of other people, rather than our own, which we shall express in the concluding section of this piece.
"From the times of our forefathers, spitting in a dog's mouth has become customary. Not only will it stop your dog from gnawing on your shoes, but it will also demonstrate to your dog your dominance. Some people contend that it is a powerful technique for aggressive communication that may aid in establishing authority while the two of you are playing or working out."
"If your dog doesn't comply with your orders, you can show them that you're prepared to employ aggressiveness by spitting in their mouth."
"Dogs pick up new behaviors through repetition, therefore if they observe that misbehavior doesn't result in punishment, they will continue to behave violently against their owners."
"Your dog will be reminded of who is in charge around the house if you spit in their mouth!"
"Spitting in your dog's mouth helps to calm it down."
"It's allegedly meant to mimic the soothing and defense of a dog by its mother."
What gives? These behaviors are hardly ever observed, heard, or employed anywhere else.
How Do You Calm a Dog Down?
If your goal is to learn how to calm your anxious dog, there are a number of tried-and-true methods that have been shown to be effective. None of them, however, call for you to spit down your dog's throat.
Dogs enjoy the company of people because it makes them feel secure. On the flip side, your dog will display indications of anxiety if he or she is worried and does not feel safe. If your dog exhibits any of the following symptoms, it may be anxious:
Shaking
Panting or yawning
Salivating
Pacing
Panting
Nose- or lip-licking (this is also a sign of salivating)
It's advised to remove your dog from the situation as soon as possible if they display any of these symptoms. Take them outside, give them another item to chew on, or use toys or treats to divert their attention.
There are a number of other methods dog owners may use to help keep their pets calm.
Learn to Interpret Nonverbal Cues
When they're feeling worried, anxious dogs sometimes slobber, pant profusely, pace back and forth, or whimper. Some dogs might clamp their ears down or put their tails between their knees. Watch your dog's body language carefully so you can respond immediately to help them calm down.
Display Physical Affection Towards Them
Few things can settle a dog down more quickly than the owner's contact. By holding or caressing their pets during stressful situations, dog owners can reduce their tension.
Play Some Musical Compositions
For certain stressed dogs, music therapy has been proven to be effective. It has been suggested that dogs with minor separation anxiety might benefit from music therapy if left at home unattended.
Consider Aromatherapy
You may use a diffuser to infuse the room with soothing scents like chamomile or lavender. Additionally, you may try dispersing artificial pheromones that can soothe dogs.
Provide a Tranquil, Secure Setting
If your dog has anxiety whenever there is a thunderstorm or other loud noises, such as fireworks, it is crucial that your dog feels protected at all times.
Consider installing a white noise machine in a quiet area of the house to block out the sounds that are frightening your dog because their ears are far more sensitive than human hearing. The less noise and distractions there are, the better.
Put a Soothing Vest on Your Dog
A continuous amount of pressure provided by calming vests that wrap around your dog can help them feel at ease in tense circumstances.
Encourage Appropriate Sociability
Puppies should be introduced to a variety of social settings from an early age to help prevent anxiety, but you might want to forgo the dog park. In that case, allow socialization in a more supervised setting. Older dogs that could already have phobias or traumas may require the assistance of a behaviorist.
Watch Out for Your Hyperactive Dog's Exercise Needs
Allowing a hyperactive dog to release their energy with exercise is often the best option. If your dog is gnawing, leaping, or biting when you are not looking, they probably have pent-up energy that needs to be released. To let them reduce their tension, take them for a stroll or offer them more playtime.
Avoid Looking Hyperactive Dogs in the Eyes
Although dogs enjoy it, attention can occasionally be ineffective. When they get attention while lashing out, hyper dogs that are showing signs of anxiety could feel like their actions are justified. Try to ignore a hyperactive dog until they quiet down. Once they have calmed down, give them plenty of petting and dog treats as a reward.
Offer Them Supplements for Relaxation
Your dog's heart rate can be lowered with the use of chamomile, pet-friendly CBD oils, as well as melatonin. Before administering any supplements to your dog from a pet store, it's best to double-check the recommended dosage with the veterinarian.
Consider Anxiety Medications
Talk to your veterinarian about obtaining a prescription anxiety medication for your dog if the majority of soothing tactics are not able to settle your dog down.
Training Your Dog with Positive Reinforcement
Positive reinforcement is a powerful tool that we use to train our pets. We treat them as members of our family, and we should never use archaic techniques for dominating our dogs. Typically, these involve cruel techniques like giving your dog the "Alpha Roll," striking them in the rear, and even euthanizing them if they don't obey.
The most effective training method for dogs is positive reinforcement.
It's straightforward: praise excellent conduct and dismiss undesirable behavior. It's in line with their desires. Dogs are naturally curious creatures. They want to explore new places and bring you back everything they discover.
It's a win for them since they know they'll receive compliments and goodies. Dogs also enjoy playing games, so it's excellent if you can entertain them with toys or goodies. You and your pet may spend hours together playing fetch with a ball or frisbee or learning new skills.
When the dog complies with your instructions, whether it's returning a toy or doing a trick, you reward them with praise or goodies. You should let your dog know how much you appreciate their good behavior whenever possible.
The same rule applies to when they misbehave: ignore it and carry on with your day instead of punishing your dog. They'll immediately realize that engaging in those activities is ineffective.
Is It Okay to Spit in Your Dog's Food?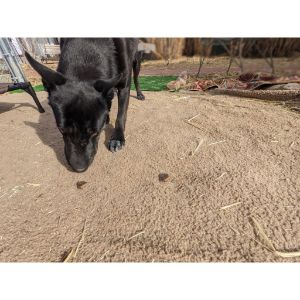 Another group of folks appears to advocate spitting on your dog's food to assert your dominance over it. This is not an intelligent or rational move, and we can guarantee that your dog couldn't care less. In addition to being repulsive, we believe that doing so increases the likelihood that infections will spread.
Frequently Asked Questions
Is it okay to hold your dog's mouth shut?
Closing your dog's mouth as punishment will send the wrong message and could ultimately make your dog afraid of human touch.
Why do dogs like mouthing?
Puppies like to mouth as a way to play with their toys and interact with their owners.
Conclusion for "Does Spitting in a Dog's Mouth Calm Them Down"
Consider whether spitting is reasonable before engaging in this activity and consider whether there are any better methods to care for your dog (hint: there really are).
A lot of us take great satisfaction in being dog parents, and we treat our canine companions like members of our own families, so please give this some serious thought before acting this way.
If you find this guide, "Does Spitting in a Dog's Mouth Calm Them Down," helpful, check out:
Learn more by watching "Spitting in a Dog's Mouth – Why Trainers Do it" down below:
Garrett loves animals and is a huge advocate for all Doodle dog breeds. He owns his own Goldendoodle named Kona. In addition, he volunteers at the Humane Society of Silicon Valley, where he fosters dogs and helps animals. Garrett enjoys writing about Doodles and believes that dogs can teach humans more about how to live than humans can teach a dog.
Why Trust We Love Doodles?
At We Love Doodles, we're a team of writers, veterinarians, and puppy trainers that love dogs. Our team of qualified experts researches and provides reliable information on a wide range of dog topics. Our reviews are based on customer feedback, hands-on testing, and in-depth analysis. We are fully transparent and honest to our community of dog owners and future owners.