As a dog owner, we are sure you are aware of how annoying it can be when your dog decides to spit out their food. You visit the store and purchase a bag of dog food that you believe they'll enjoy, only to discover when you get home that the food is a bad match.
Even worse is when you overspend on a high-end brand of dog food that you believe would be ideal for your dog. If you've ever experienced this or are just now experiencing it, don't be concerned — we have solutions!
There are a number of reasons why your dog could spit out their food. It may just opt not to eat it since it has no interest in that specific meal. Some dogs will just consume what they like and disregard everything else that is offered to them. Sometimes dogs won't bother consuming a less attractive meal because they are just full from eating something else.
Before you scroll down to a more in-depth answer of this guide, "Why Does My Dog Spit Out Their Food," check out: Why Does My Dog Push His Food With His Nose? (2023) and Why Does My Dog Only Eat At Night? (2023).
Why Does My Dog Spit His Food Out?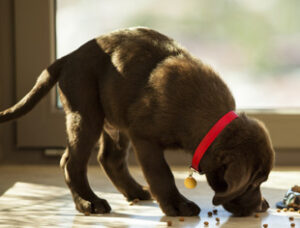 Let's examine some potential causes for why your dog would spit out their food.
There Is a Problem with the Food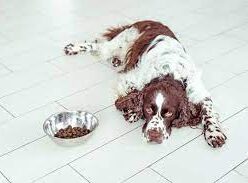 If your dog normally eats meals enthusiastically but has started spitting them up, you should rule out the chance that the food is contaminated.
When giving kibble, look for the expiration date on the bag, and if you are giving your dog wet food, look for the expiration date on the container. If you are giving your dog a homemade diet, ensure that none of the items you used to prepare meals have gone bad.
Next, go online to see if the food you are serving has recently been recalled. These days, this occurs more frequently than you might expect. If you don't find any notices, try searching on Google to see if other dogs who are fed the very same food are becoming sick from refusing to eat it.
Calling the food manufacturer to inquire about the latest changes to their recipe is always a smart idea, even if there don't seem to be any issues with the product from your point of view. Most food packages and wet canned goods ought to include a customer service phone number on them. Search for a "contact us" button on their webpage if needed.
Anxiety or Fear
Has your dog experienced a difficult time lately, or perhaps just returned from boarding? Maybe a loved one recently passed away?
Dogs may lose their appetite while coping with such problems since they are quite comparable to people in this regard. It is crucial that you allow your dog some space to recover from the event and do not rush them into eating food straight away. Any stimulation or loud noise might upset your dog during this period.
Health Problems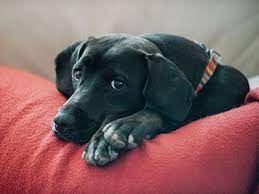 Dogs are unable to directly tell us what they are experiencing, but changes in appetite and feeding patterns can frequently indicate a health issue. Here is a brief explanation of a few of the ailments that might make dogs lose their appetites.
A dog who spits out food may be experiencing some sort of dental pain. Your dog may have previously damaged its mouth while chewing on a stick, it may be experiencing jaw discomfort, or it may have periodontal disease, which 80 percent of dogs already exhibit early indications of by the time they turn three years old.
Dogs may spit their food when they are sick, which can be caused by a variety of factors, including a sudden change in diet, viral infections, chemical exposure or toxins, pancreatitis, organ damage, and even cancer, to mention a few.
A dog's capacity to eat may be affected by pain, which can also make them feel like they are not hungry. Although pain can occur anywhere, it frequently impacts a dog's joints, spine, and neck. If your dog has a pinched neck nerve, he may begin vomiting up food. It's possible that he tried to swallow but found it difficult to do so, so he spits the kibble out and gave up.
Mating Season
During the mating season, dogs might eat less, or stop being interested in food completely. This is due to the fact that their systems are now geared towards reproduction, and hormonal changes might have an impact on their hunger.
When a female dog's vulva expands — or you see discharge or bleeding — you will know she's in heat since the changes are much more visible. When female dogs are overly preoccupied with the prospect of mating, they may spit food. It is common for both male and female dogs to briefly refuse food due to hormonal shifts that temporarily prioritize reproduction at the peak of their hierarchy of needs.
If this occurs, you must still make an effort to provide your dog with sufficient calories so that it receives enough nourishment and energy.
Another reason why your dog may not be eating as much is that the breeding season is unpleasant, which is frequently the case when stud dogs don't perform as expected. During this time, your dog may also grow anxious. If this occurs, make an effort to maintain a peaceful and soothing atmosphere so that it won't feel endangered or under pressure.
Matter of Priorities
A dog may occasionally spit up food if it believes that something else in its environment is more important to take care of.
For instance, if your dog spits up food while out for a stroll, this is often a sign that he has crossed the threshold. When a dog is too interested in stimuli or events in its surroundings, it is considered to be over the threshold. Maybe certain noises or the sight of other dogs and humans make your dog feel uneasy or anxious to the point where it loses its appetite.
Fear isn't always the driving force behind this behavior. Dogs can occasionally become overstimulated and preoccupied with the things around them, which causes them to temporarily put off eating until they are in a calmer setting. Perhaps a young puppy wants to play rough with another dog, making food less vital for the time being.
Tips on Getting Your Dog to Eat Healthily
As has been said, there are a number of potential causes for dogs to spit out food. Sorting through the many possibilities might not be simple, so your veterinarian can help with part of the planning.
Here are some suggestions to help you resolve the issue.
Rule Out Medical Issues
Always get any probable medical issues checked out by a veterinarian. A dog who has typically consumed food with enthusiasm and is now spitting it out may be cause for concern.
Unfortunately, the first indication of illness in a lot of older dogs is food spitting, so be careful and proactive. The sooner medical issues are resolved, the better.
Change Diet
Try feeding your dog a different kind of food if medical issues have been ruled out. Changing a dog's diet should always be done gradually to prevent an upset stomach.
Deal with Threshold
You have two choices if your dog crosses the threshold on walks: either increase the value of the food you are providing or make the surroundings less intimidating. Naturally, doing both is preferable to choosing one over the other.
The "look at that" activity can be taught to your dog if it is afraid of people or other dogs. For safety and effective behavior change, seek the assistance of a dog behavior specialist.
Wear Them out
It might be challenging to settle down male dogs that refuse food when surrounding females are in heat. To wear him out, try closing windows and doors inside and taking him on long vehicle rides away from home.
Luckily, a female dog's heat cycle only lasts a short while, but it may seem endless. The most crucial period lasts for around seven to fourteen days, after which the interest starts to fade.
Check Food
Ensure that all of their food is hygienic and in good condition. Make sure the food isn't too cold in the fridge if you're combining it. In actuality, reheating the meal frequently improves the flavor, which attracts your dog.
Offer Rewards
If your dog has a restrictive diet, consider rewarding them with goodies or having them wait until they are served. They will learn from this that good actions result in good things, like food.
When preparing something like homemade dog food, try concealing some goodies in their dish or including them in the mixture. Doing so will encourage them to consume the entire meal rather than just the tastiest parts.
Add Moisture
Try adding broth or combining their meal with water. This may enhance its flavor and appeal. Your dog might not enjoy the texture of its food if it is too dry. To make it moist, try adding some water to it.
Pretend it's Your Food
One possible solution is to pretend that it is your food. Put their food on a plate and pretend to consume it. Dogs occasionally imitate their owners, so this could entice them to taste the meal you're eating.
Frequently Asked Questions
Why does my dog spit out food on the floor and then eat it?
This strange behavior can be instinctual for some dogs. It's also possible they don't like eating hard food out of a metal bowl, or perhaps they think they're "saving" their food for later.
Should I take away food my dog won't eat?
To set your dog up to eat specific meals at a certain time of day, don't leave food out indefinitely. You can try taking away the food 10 minutes after your dog leaves it alone.
Is it okay to give my dog only dry food?
Dry food isn't an inherently unhealthy option, though you'll want to make sure your dog is getting the full diet it needs. It's not a bad idea to double-check with your veterinarian.
Conclusion for "Why Does My Dog Spit Out Their Food"
We hope this advice was able to help you get to the bottom of the issue. We know food spitting can be a difficult and perplexing experience for dog parents.
Keeping an eye out for any illnesses that require urgent medical treatment should be your first priority. Most dogs will resume eating relatively soon, so you shouldn't worry too much in the long run.
If you find this guide, "Why Does My Dog Push His Food With His Nose," helpful, you might also like:
You can learn more about dogs eating habits by watching "My Dog WON'T EAT Their Food 🐶 What to Do About It" down below: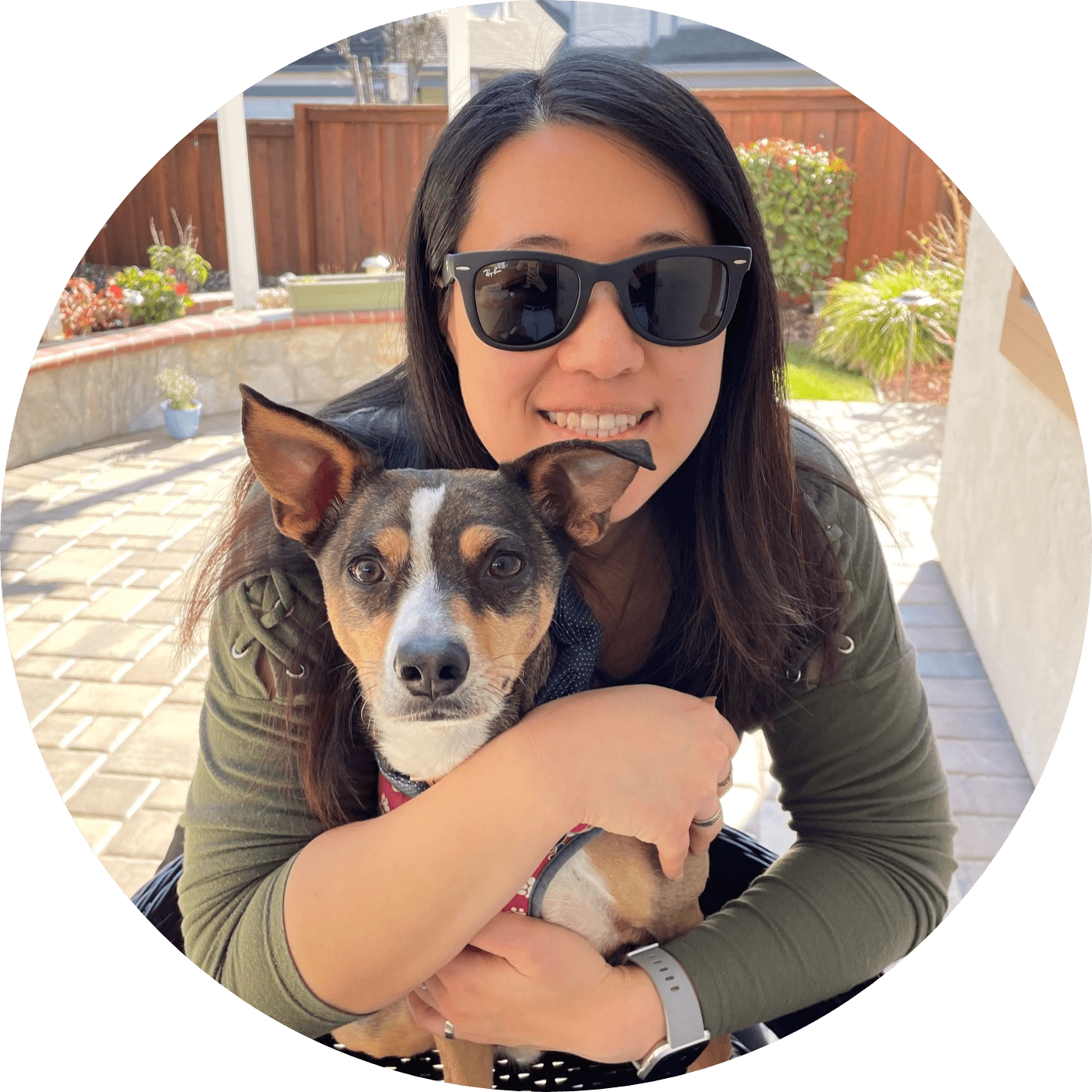 Dr. Sabrina Kong graduated from the Royal Veterinary College in England in 2016 and has been working at a small animal clinic in Northern California since then. She grew up in the Bay Area and got her bachelor's degree from Cal Poly San Luis Obispo. She also became a Certified Canine Rehabilitation Practitioner through a program at the University of Tennessee.
When she isn't in the clinic taking care of her four-legged patients, she enjoys traveling and trying new foods with her friends and her three-legged dog, Apollo. She adopted Apollo from her clinic when he was a puppy with numerous health issues. Dr. Kong truly cares about taking care of animals.