Dogs can have some unique tendencies when it comes to making themselves feel better. Whether it's licking themselves to ease a sore or sniffing other dogs' behinds out of curiosity, dogs have some intriguing behaviors.
Sometimes, these behaviors can resemble actions you mind find in other types of animals, such as cats. For example, dogs can seem to mimic the cat-like behavior of arching their back. Yet most often, the reason for this is not that they want to be more like a cat.
When dogs arch their backs, it may be due to a variety of reasons. To help you best care for your dog's overall health and wellness, it's important that you understand the underlying reason why your dog is arching their back. Sometimes, the arching of their back is completely normal and is no cause for concern. Other times, it may be an indication of a medical concern that you should have addressed immediately. Here, we share some of the more common reasons why dogs seem to arch their backs and what you can do to help support their overall health.
Before scrolling down, we also recommend: Why Is My Old Dog Pacing Back and Forth?
What Happens When a Dog Arches Their Back
Think of a common stretch that a cat might do. Chances are, you can picture a feline stretching and lengthening their back to release any tension or stress they may be carrying in their back. While dogs are certainly much different than cats, dogs can also share in that same behavior of stretching and lengthening their back for comfort. Usually, the stretch only lasts a few seconds.
No matter the age or size of the dog, arching their back involves the stretching out of either the front or back legs, or both, to make a curve in the back. It can even look like a nice yoga pose, like the appropriately named "upward dog" or "downward dog". Sometimes, the dog may not show any symptoms of pain, just release and relief. However, sometimes this stretch may be accompanied by a whine or other signs of distress or discomfort. In those cases, it's most vital to know the reason why they are arching their back.
Why Do Dogs Arch Their Back?
The reasons why a dog may arch their back are plentiful. They range from minor releases of tension to indications of much more serious concerns. As you seek to care for your dog and ensure they are in great health, understanding the actual reason why they are arching their back can help you, help them. Next, we share a few common reasons why your dog may be practicing that all too common stretch.
Just a Stretch
Perhaps the most common and logical reason for a dog arching its back is just to stretch and lengthen its muscles and limbs. This may be particularly common in the mornings after your dog wakes up or after getting up from a nap during the day. If they've been lying around for a while, they may also feel a need for a stretch upon getting up. This stretch can help prevent tight and sore muscles from not being in use.
This reason for arching their back is no cause for concern. It's a healthy and common way for them to relieve stress and pressure in their limbs so they can improve blood flow and support their overall health. This is also the reason that you hope you can attribute your dog's arching of their back to. Unfortunately, not all reasons for this arching stretch are an indication of normal health.
Stomach Issues
Another common yet not healthy reason for a dog arching its back is due to nausea or other gastrointestinal issues. This condition may be associated with unfortunate pain in the dog's midsection. Therefore, a dog may arch their back to help alleviate some of that pain. This arch may also be associated with the tucking in of their stomach area also in an effort to reduce the pain.
This reaction may be most common with nausea. Nausea may be brought on for a variety of reasons, whether motion sickness or just eating too much. While it's not a pleasant feeling for your dog, it is most often just a temporary condition that your dog will work through.
With nausea or another type of stomach aches, a dog will typically have related symptoms that also indicate that they are in pain. You might notice that they walk more stiffly and are not as lively as they normally do. They may also carry their head, tail, and hindquarters lower than normal, indicating a feeling of pain or discomfort.
As in any case, it's important to carefully monitor your dog's overall health and wellness. Noticing signs of discomfort and pain can help you to identify the underlying issue and seek medical attention as soon as possible, if needed.
Gastric Dilatation-Volvulus
However, nausea is just one gastrointestinal and stomach-related concern related to the arching of their back. A much more serious condition that may be the cause of their pain and arched back is due to bloating, or gastric dilatation-volvulus. This can be a much more serious issue that involves the rotating of the stomach. And it can be as painful as it sounds.
The arching of the back is intended to relieve some of that tension and pressure that is built up. You may also notice symptoms like a deformed stomach and other signs of gagging. These can be clear signs that something else may be going on with your dog's stomach and overall health. With this severe condition, you'll want to seek advice and help from a veterinarian as soon as possible.
Abdominal Issues
Another internal concern that may be the cause for their dogs arching their back to find relief is other abdominal issues. Similar to nausea, these reasons can include things like diarrhea, a viral infection, or other internal issues. The arching of the back can bring only temporary relief as they tuck their abdomens in. This may also be accompanied by tilting their hindquarters up to stretch their stomach and relieve as much tension as they can. Especially if this condition is not addressed right away, it can lead to spreading of infections and lingering pain that causes even more trouble for them.
Anal Sac Disorder
A specific type of abdominal issue that can lead to a dog arching its back includes an anal sac disorder. This condition happens when dogs can move fluids through to their anal sac. This then creates severe tension in the dog's midsection, leading to intense pain. For situations like these, you'll want to seek medical attention and advice from your veterinarian.
Kyphosis
In addition to internal digestive or abdominal issues, there can also be other internal reasons for a dog arching its back. Spinal issues can also be a key factor in why a dog would arch their back. Kyphosis is an abnormal curvature of the dog's spine that can be very painful and uncomfortable for movement. This curve can appear anywhere from the dog's neck to its upper back.
This can be a very severe condition that brings intense pain if the dog is not able to find ways to relieve their pain. This condition may be genetic, especially if they are under one year old. Or, it may come with just normal wear and tear of getting older. In either case, it's important that you seek out medical attention for surgery or other ways to remedy their pain.
Arthritis of the Spine
Along with kyphosis, another issue related to the spine that can cause a dog to arch their back is general arthritis. This type of arthritis, also called spondylosis deformans, can happen throughout the back, from the upper to the lower part. Some dog breeds may be more susceptible to developing arthritis in the back than others. This condition may also be associated with difficulty going upstairs and other mobility constraints. With pain in their lower back, their legs may lessen in strength and cause them to have difficulty in overall movement.
How to Help Your Dog When They Arch Their Back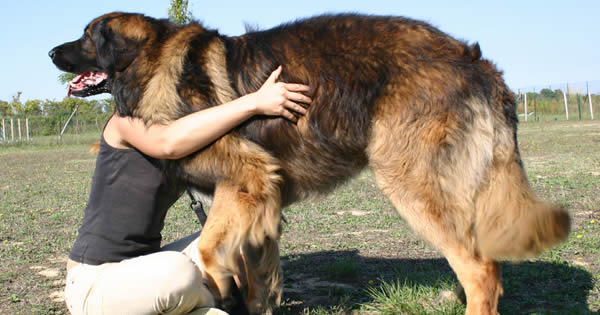 In determining how to respond when you see your dog arching their back, it's important to identify the underlying cause of its arched back. Sometimes it may be a completely natural and normal part of the day. Or it may be a condition they just need to work through with some extra love and care. However, other times it may be due to a very serious health condition that requires immediate medical attention.
If your dog is arching their back due to waking up from a nap or getting up in the morning, there is no reason to be concerned. This is a natural stretch that helps their legs and back feel better after being immobile for a period of time. No worries here.
However, if you find that your dog is stretching and arching its back in combination with other sickness symptoms like whining, vomiting, or a variety of other symptoms, it's important to connect with your veterinarian. Whether it's just a case of an upset stomach or something much more serious, you'll want to find the right course of action to take in bringing your dog back to full health.
You will also like:
Garrett loves animals and is a huge advocate for all Doodle dog breeds. He owns his own Goldendoodle named Kona. In addition, he volunteers at the Humane Society of Silicon Valley, where he fosters dogs and helps animals. Garrett enjoys writing about Doodles and believes that dogs can teach humans more about how to live than humans can teach a dog.
Why Trust We Love Doodles?
At We Love Doodles, we're a team of writers, veterinarians, and puppy trainers that love dogs. Our team of qualified experts researches and provides reliable information on a wide range of dog topics. Our reviews are based on customer feedback, hands-on testing, and in-depth analysis. We are fully transparent and honest to our community of dog owners and future owners.