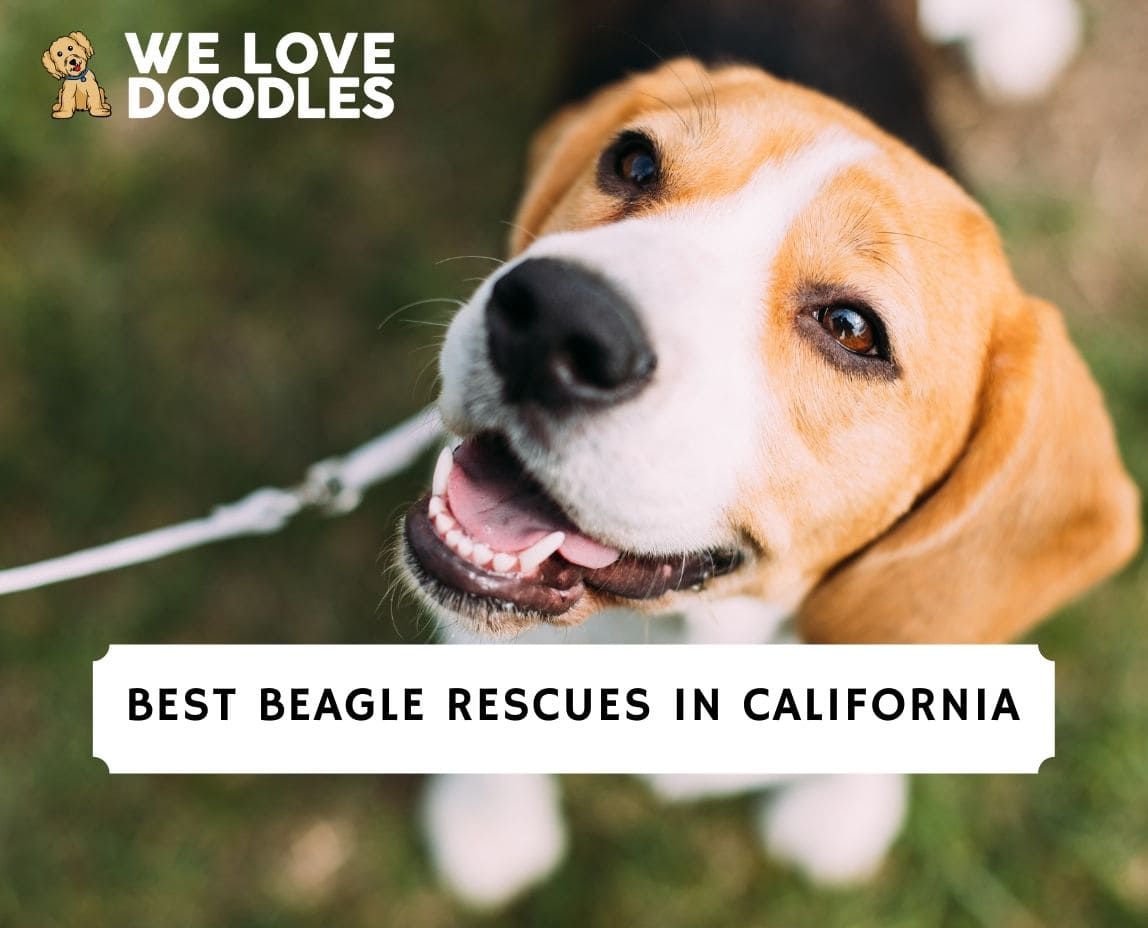 Here's a question we have for you if you're searching for Beagle rescues in California: do you know that the Beagle is among the most popular dog breeds in the world today? Many people love this dog breed because of its cute look and playful nature.
In 2022, the American Kennel Club ranked it the eighth most popular dog breed. While finding a Beagle breeder anywhere in California is not difficult, you should consider adopting one from a Beagle rescue in California. By adopting instead of shopping, you'll find a friend that is potty and otherwise trained, and you may be saving his life!
Before scrolling down this list of Beagle rescues in California, check out these other rescue recommendations: Best French Bulldog Rescues in California and Best Corgi Rescues in California.
Beagle Rescues Near Me in California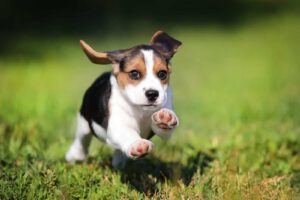 Not only will you save a life when you adopt a Beagle, but you will also be saving yourself a lot of money. We have compiled a list of some of the best Beagle rescues in California where you can adopt a Beagle with ease.
Beagle Product Recommendations: Best All-Natural Shampoos For Dogs and Best Tug Toys For Dogs.
1. Beagles and Buddies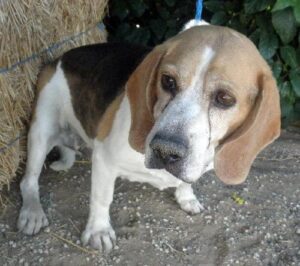 Beagles and Buddies is one of the top Beagle rescues in California. They have been providing sanctuary for lost, abused, homeless, and rejected Beagles in Southern California since their establishment in 1992.
This Beagle rescue has been in the game of rescuing beagles for about three decades, and they know how best to take care of this dog breed. While they focus mainly on mixed and purebred Beagles, this organization extends their love and care to other dog breeds like Dachshunds, Coonhounds, and Bassets.
Beagles and Buddies provides sanctuary, food, and medical care for Beagles and other small breed dogs they rescue off the streets and from humane societies. They are also open to surrendered dogs, as some dog owners turn in their dogs. All rescued pups go through medication examination and treatment.
This California-based Beagle rescue does not leave their dogs unvaccinated, and they ensure all vaccinations are updated. Beagle and Buddies spays or neuters all rescued dogs to control the pet population. Furthermore, Beagles and Buddies finds new, safe homes for almost all their dogs.
This shelter has a no-kill policy, so they keep and care for all dogs that are not adopted. Beagles and Buddies rely on donations and volunteers to care for and provide basic supplies for their dogs.
Some pet services are offered to pet owners to raise funds; some of the services include bathing, grooming, nail trimming, vaccinations, deworming, and more.
Besides rescuing and finding new homes for their dogs, this organization dedicates a portion of its time to advocating for pet adoption over shopping, raising awareness for spaying and neutering, hosting community education programs, and more.
Beagles and Buddies Details
2. Beagle Freedom Project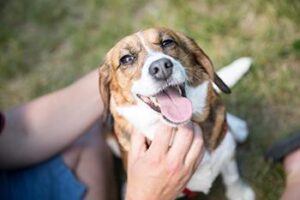 Beagle Freedom Project is considered the global leader in saving animals from experimentation. This non-profit advocacy and animal rescue organization rescues and rehomes pets used in experimental projects. They are dedicated to rehabilitating animals used for testing and subjected to abuse, cruelty, and neglect.
Beagle Freedom Project aims to end animal cruelty via its campaign initiatives, educational programs, and awareness-raising efforts to make the world a healthier, safer, and better place for animals.
This animal rescue was founded back in 2010, and they have been rescuing survivors from science experiments since then. They have helped thousands of homeless and abused animals throughout California.
Beagle Freedom Project also caters to the needs of Beagles and other dog breeds that require special and medical care. BFP started as the Los Angeles-based Animal Rescue, Media & Education (ARME) in 2004 before a California research laboratory reached out to them in 2010 to take care of two Beagles.
This Beagle rescue is always ready to save, rehabilitate, and rehome pets regardless of the cost, location, and condition. After rescuing these animals, BFP finds new homes for them. You can adopt a Beagle or choose from other dog breeds from this animal rescue.
Beagle Freedom Project Details
3. Nor Cal Beagle Rescue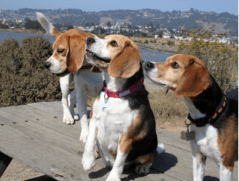 Nor Cal Beagle Rescue is an all-volunteer, non-profit organization dedicated to rescuing beagles throughout California. They have saved hundreds of Beagles over the years, providing them with shelter, food, and medical care.
Shelter volunteers provide Beagles with all the love they need until they find their forever homes. In addition to rescuing and sheltering Beagles, this animal rescue educates the community about this loving dog breed.
The shelter is dedicated to educating people about this breed, including the best way to care for them. The mission of Nor Cal Beagle is to help this adorable dog breed find loving homes in the Northern California region.
Furthermore, Nor Cal Beagle Rescue helps the Bay Area community members find easy and quick access to spay and neuter programs for their pets. Nor Cal Beagle Rescue uses the sleepover program when giving out its beagles for adoption.
Beagles are placed in a potential adoptive home for a sleepover or trial period for 7 to 14 days. If everything goes smoothly during the trial period, the paperwork is signed, and the Beagle is adopted out. They have a section on their website for listing available beagles for adoption.
If a Beagle is on the sleepover list, they are no longer available for adoption. Notwithstanding, you can still inquire and ask to be notified if the sleepover doesn't work out. They also have many resources on their website that make caring for beagles easier.
Nor Cal Beagle Rescue Details
4. Beans Beagle Rescue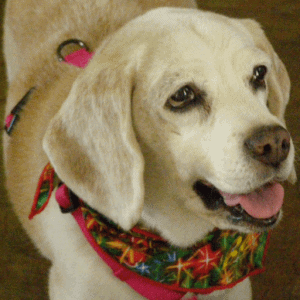 Next on the list we have the Beans Beagle Rescue. The simple mission of this animal rescue is to save beagles from all over the state and place them into loving homes. Beans Beagle Rescue has been rescuing beagles and other small breed dogs for more than ten years.
Over the years, this non-profit animal rescue in California has been funded and managed by volunteers and donations from dog lovers. They run a foster-based rescue program, and they need more foster homes to expand their capacity. If you're interested in temporarily housing a dog, please contact the Beans Beagle Rescue!
In addition to taking Beagles off the streets, this organization gets its dogs from owner surrenders and shelters. They service Orange County, Angeles County, and other areas throughout Southern California.
If you are looking for the best Beagle rescues in California with an easy Beagle adoption process, this is one of the best options to consider.
Beans Beagle Rescue has strict criteria for finding new homes and families for their rescued Beagles, but their adoption process is straightforward. They host adoption events to further ease the adoption process, so be sure to check out the calendar of events.
Beans Beagle Rescue Details
5. TLC with PUPS
Last on the list of Beagle rescues in California is TLC with PUPS. TLC with PUPS also made it to our list of top Beagle rescues in California. This organization consists of individuals that volunteer their time and energy to help homeless Beagles and other dog breeds.
They rescue stray dogs and take surrenders from Beagle owners. This pet rescue is on the mission of saving displaced, homeless, and maltreated dogs. They also rescue pregnant moms and orphaned puppies.
TLC with PUPS is a foster-based Beagle rescue. They provide loving care, vaccinations, food, and medical care for these dogs in their foster homes.
Regardless of why these dogs end up at the shelter, this organization dedicates its resources and time to care for and rehabilitate them.
TLC's ultimate goal is to find the perfect homes and families for these rescued dogs. To further their mission, TLC organizes community events, where they educate people about this special dog breed.
This rescue also supports and educates those who need help altering their pets. One of the best ways to support this organization is to adopt a Beagle. You can also support them with your donations.
TLC with PUPS Details
Frequently Asked Questions
Is this the first Beagle you've considered adopting? Here are the answers to some commonly asked questions.
Is there any reason I shouldn't adopt a Beagle?
Absolutely. Beagles are loud, they're stubborn, and they look for trouble when they're bored. Without mental stimulation, your Beagle will probably make chew toys out of your flip-flops, Swiss cheese out of your garden beds, and a circus tent out of your couch.
Thankfully, most Beagles from rescues are already trained, so they'll have learned their basic manners. However, you'll still need to keep your pup entertained, exercised, and stimulated to keep him out of trouble. If you're looking for a calm lap dog, the Beagle may not be a good fit for you.
Are there common Beagle health concerns I should know about?
Yep! Beagles actually have quite a few commonly diagnosed health concerns. These include hip dysplasia, ear infections, eye infections, obesity, and heart disease.
Now, regular trips to the vet can help you keep these conditions at bay. But before you adopt a little Beagle, make sure you're prepared to deal with the possibility of eventual declining health.
Why are there so many Beagles in animal rescues?
Sadly, Beagles are often used for testing of medications, beauty products, and other items that aren't yet proven fit for human consumption. The best Beagle rescues in California take Beagles out of these dangerous scenarios – sometimes at quite a hefty price tag – and rehome them with loving owners like you.
Additionally, Beagles may go through the shelter system after abuse, displacement, the death of an owner, divorce, or a plethora of other circumstances. When you adopt a Beagle from an animal shelter, you truly are saving a dog's life.
Are Beagles actually dumb?
You may have heard jokes about Beagles being a "dumb" dog, but this is far from the truth. In reality, Beagles are quite intelligent but boy, are they stubborn! Your dog can learn commands – he just doesn't want to. Should you have difficulty training your puppy or adult dog, reach out to a professional trainer for help!
Conclusion For The "Best Beagle Rescues in California"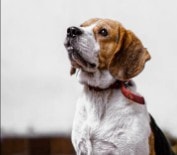 When you choose to adopt a Beagle from Beagle rescues in California, you are giving the dog a second chance at life. Adopting a Beagle will also save you a lot of money that you can use to provide your new companion the care and support they need.
The Beagle rescues listed in this guide have a simplified adoption process, meaning you do not have to go through a rigorous adoption process to adopt a Beagle of your choice. Choose a shelter close to you and get ready to bring your new forever friend home!
For more guides similar to this list of Beagle rescues in California, you can check out:
Before you adopt a Beagle from a rescue shelter in California, you can learn more about the breed by watching "Things Nobody Tells You About Owning a Beagle" down below: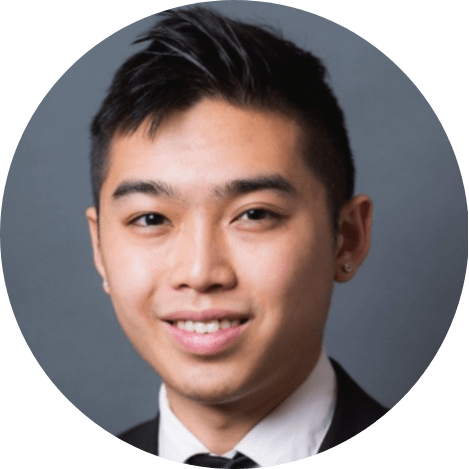 Andy is a full-time animal rescuer and owner of a toy doodle. When he's not saving dogs, Andy is one of our core writers and editors. He has been writing about dogs for over a decade. Andy joined our team because he believes that words are powerful tools that can change a dog's life for the better.
Why Trust We Love Doodles?
At We Love Doodles, we're a team of writers, veterinarians, and puppy trainers that love dogs. Our team of qualified experts researches and provides reliable information on a wide range of dog topics. Our reviews are based on customer feedback, hands-on testing, and in-depth analysis. We are fully transparent and honest to our community of dog owners and future owners.