Dalmadoodle puppies are one of the most loyal and charming dog breeds. These dogs are energetic, affectionate, and intelligent. They are the best alternative for Dalmatian lovers who do not want a dog that sheds profusely. The Dalmadoodle's low to non-shedding coats makes them ideal for individuals and families with allergies.
The Dalmadoodle is a cross between a Poodle and a Dalmatian. Other names like Dalmatiandoodles and Dalmapoos also know these awesome dogs. Like many other designer breeds, Dalmadoodles are relatively new. They are a more recent addition to the growing number of Poodle mixes, originating in the late 1990s or early 2000s.
First-generation (F1) Dalmadoodles are 50 percent Poodle and 50 percent Dalmatian. In terms of coat type, they are usually wavy and lush. They mostly take after the Poodle and have dense, curly hair. Since the Poodle is considered hypoallergenic, Dalmapoos are also considered hypoallergenic.
F1B Dalmapoos are even more hypoallergenic and non-shedding because they are 75 percent Poodle and 25 Dalmatian. If you want to add this dog breed to your home, we are here to help you find the best Dalmadoodle breeders in the United States.
Where you buy your puppy is essential as you do not want to go home with a dog with underlying health issues and congenital problems. Thorough health screening is essential before breeding; not every breeder invests in genetic testing. To ensure you make a decision that will benefit you and your new family member, here is a list of reputable breeders from which to buy a Dalmatian puppy in the United States.
Before you scroll down this list of breeders with Dalmadoodle puppies in the United States, you can check out these other dog breeder recommendations from our team at We Love Doodles: Best F1B Bernedoodle Breeders in the United States and Best Whoodle Breeders in the United States.
Find a Dalmadoodle Breeder Near Me in the United States
Our team at We Love Doodles created and compiled this list of the best Dalmadoodle breeders in the United States for you to check out.
Dalmadoodle Product Recommendations: Best Dog Scooting Treatments and Best Slow Feeder Bowls For Dogs.
1. Doodlelovebug
Doodlelovebug is the home of premium-bred, healthy, and quality Dalmadoodle puppies. Specializing in breeding family companions and dogs, Doodlelovebug is the go-to breeder for many Dalmapoo lovers in the United States. Owned and operated by a family, this breeding program is located in beautiful North Central Florida – the city of Hernando in Citrus County.
All the puppies are bred and raised in a family environment, which helps with socialization and exposure. In addition, the family trains the puppies in basic manners and handling, ensuring they make a great addition to their new families rather than a burden.
After being born, the puppies will remain with the family and learn essential basics until eight weeks old. Puppies are not released to their new families until they are eight weeks of age. Before their release, the puppies will receive their first health certificates and pass a vet inspection.
Doodlelovebug's puppies are also suitable for families and individuals with allergies, as they are hypoallergenic and non-shedding. All puppies are sent home with CKC registration papers and a pedigree certificate. The sires and dams of every litter are thoroughly health-tested before breeding.
Embark tests parents to ensure the puppies will be genetically safe from future health issues. Doodlelovebug boasts one of the best puppy-handling processes in the nation. The puppies are gently handled and stimulated daily from the day they are born. They remain in the birding pool until they can walk and their eyes have opened.
After then, the family transitions the puppies into a playpen. The playpen is equipped with all they need to thrive, including a food/water dish, a bedding and nursing area, and a potty area with potty pads. The family also cares about the environment, so they use washable and reusable potty pads with minimal environmental impact.
To ensure the puppies are always healthy and reduce the risk of infection, they clean the playpen several times daily. Their housebreaking training starts in the playpen, as they are encouraged to potty on the pads by being placed in that section right after eating/drinking or waking up.
In addition, the family has a radio playing 24/7 and the usual household noises the puppies should experience for desensitization. That phase continues until the weaning process starts at four weeks old. At this point, the puppies can go outside for outdoor exercise and playtime.
They also discourage food aggression in the puppies by making them share water and food dishes. At six weeks old, the family has all puppies 99 percent weaned and potty pad trained. The last two weeks of their stay with the family are dedicated to enhancing their socialization skills and getting them ready for their new owners.
In addition, all puppies will see the vet and receive their first immunization and health certificates. At eight weeks, the puppies are well-mannered, confident, and well-socialized to join their new families. The family produces several litters yearly, meaning you can rely on them for a Dalmadoodle puppy all year round.
They produce mixed generations with prices ranging from $1,200 to $2,500. An initial deposit of $400 is also required to secure a puppy from this breeder. The deposit will be deducted from your balance before picking up your dog.
Doodlelovebug Details
2. The Happy Pup
If you reside in Tennessee or surrounding states, The Happy Pup is one of the best places to buy a Dalmadoodle puppy. With over a decade of experience, The Happy Pup has studied these dogs' unique traits and health needs and mastered the breeding process.
They are highly experienced in choosing the right Dalmatian and Poodle for the job. Health, temperament, and composition are their major focus areas when selecting sires and dams for breeding.
The Happy Pup is located in beautiful Eastern Tennessee but serves the whole state and other states in the United States. The breeding program is owned and managed by a large family with a lot of experience. Their family enjoys good quality dogs and knows how to produce only the best.
It is a large family, with every member contributing significantly to the growth and success of the breeding program. They all play unique roles in the breeding program with the goal of breeding and raising the best quality puppies possible.
While searching for a dog that would work for them, the family stumbled upon three special dog breeds:
Dalmadoodles
Rough Collies
Schnauzers
They breed Toy and Teacup sizes of Schnauzers, Standard Rough Collies, and Standard Dalmapoos/Dalmadoodles. All these dogs have something in common – they are good-looking and do not shed. What attracted the family to Dalmadoodles was their high level of intelligence.
In addition to being highly intelligent, they make excellent family companions and dogs. The Happy Pup researched this breed for a few years before initiating the process. With years of research and experience, they finally got a perfect mix of the full Dalmatian and Standard Poodle.
They specifically breed their puppies to ensure you still get the classic, beautiful Dalmatian look with excellent health and better temperament. Their Standard Poodle and Dalmatian have been health-tested through Embark to ensure the perfect health for the puppies.
The Happy Pup is committed to helping families find reliable family dogs. They breed and raise their dogs to be suitable for different lifestyles, making them a great fit for various families. The family has dogs that will be fine in an apartment and those that will do well in great big yards.
Socialization is one of the cores of their breeding program. Since they are committed to helping families find suitable dogs, all their dogs are well-socialized and are raised with kids. They raise dogs for families with children, so the puppies are well-socialized with children, adults, cats, and other pets.
The family also offers free consultancy services for those uncertain about which dog breed to buy for their family. They will tell you everything you need to know about this breed to determine if it is the perfect fit for you and your family.
Another amazing thing about this family is that they provide lifelong support to all their puppies and new families. If this is your first time owning this dog breed, you have nothing to worry about when you get your puppy from this breeder. They can always help new and old Dalmadoodle owners by raising their dogs.
The Happy Pup Details
Address: Eastern Tennessee
Website: The Happy Pup
Email Address: Online Form
3. Puppies Online
Puppies Online is a reliable and highly reputable platform where you can buy various dog breeds and sizes. They occasionally have Dalmadoodles for sale on the platform. At the time of writing, they have a very beautiful and healthy female Mini Dalmadoodle for sale in the United States.
To maintain its good reputation, this platform only works with the best breeders in the country. Their breeders are licensed, experienced, and certified to operate in their respective states. Puppies Online does not accept puppies from puppy mills, backyard breeders, or inexperienced breeders.
The platform ships to any state, so you can relax and have your new baby delivered wherever you are in the United States. Before proceeding with the purchase, you can read everything you need to know about the dog. Their dogs are health and temperament tested before being listed on the platform.
Only dogs in perfect health and sweet temperament are listed here. In addition, they offer a one-year health warranty on all puppies, giving you the assurance you need to proceed with the purchase. All puppies are up-to-date on shots and are dewormed before joining their new families.
Depending on the seller, the puppy will be well-socialized and semi-trained before eight weeks. All puppies are in their home in Ohio and shipped to wherever the buyer is in the United States or Canada. You can also rely on this platform for other dog breeds.
Puppies Online Details
4. Chrisman Family Farms
Chrisman Family Farms is a family-owned and operated farm and breeding operation. This family has been managing a 250-acre farm since 1972. They also run a cattle farm located in Central Kentucky. The family offers a wide range of services at their farm, from venues to cabin stay for people who want to experience life out of the country.
They occasionally breed Dalmadoodle puppies for families and individuals who love non-shedding, energetic, and active dogs. The Chrisman Family produces limited litter yearly, as they have only one Poodle parent and one Dalmatian parent.
They only produce first-generation Dalmadoodles – 50 percent Poodle and 50 percent Dalmatian. Their sires and dams are CKC registered and are thoroughly health-tested before breeding. The breeding dogs are tested for various health conditions, including DNA.
The family ensures the dogs are free from congenital health conditions that could negatively affect the puppies in the future. All puppies are also health-tested to ensure they are genetically safe. Temperament is another vital thing the family considers in the breeding program.
The parents are temperament-evaluated to ensure the puppies are well-tempered and mannered. Chrisman Family Farms also ensures the puppies are well-socialized and semi-trained before joining their new families. All puppies are exposed to various environments, sights, sounds, and people.
They also play and interact with kids and other pets daily. Your new puppy would already be housebroken before coming home. The price for their puppies depends on the coat of the litter. A $200 deposit is also required to secure a puppy in a litter. The deposit is non-refundable and would be included in the adoption fee.
Chrisman Family Farms Details
Conclusion For "Dalmadoodle Puppies in the United States"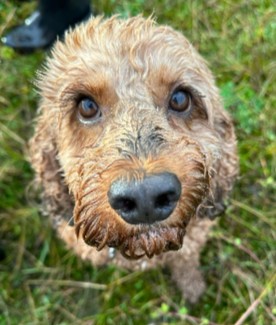 Before buying a Dalmadoodle, you must prepare yourself and your home. These dogs require a lot of exercise and plenty of room to play. You will not have to worry about health issues if you keep your dog fit.
These dogs are vulnerable to some health issues of their parents, like cataracts, hip dysplasia, and deafness. Hence, buying your puppy from a breeder that conducts DNA tests is essential to avoid such issues.
For more guides similar to this list of breeders with Dalmadoodle puppies for sale in the United States, you can check out:
You can learn more about Dalmatian mixes by watching "Top 10 Dalmatian Cross Breeds | Hybrid Dogs | Mix Breeds" down below: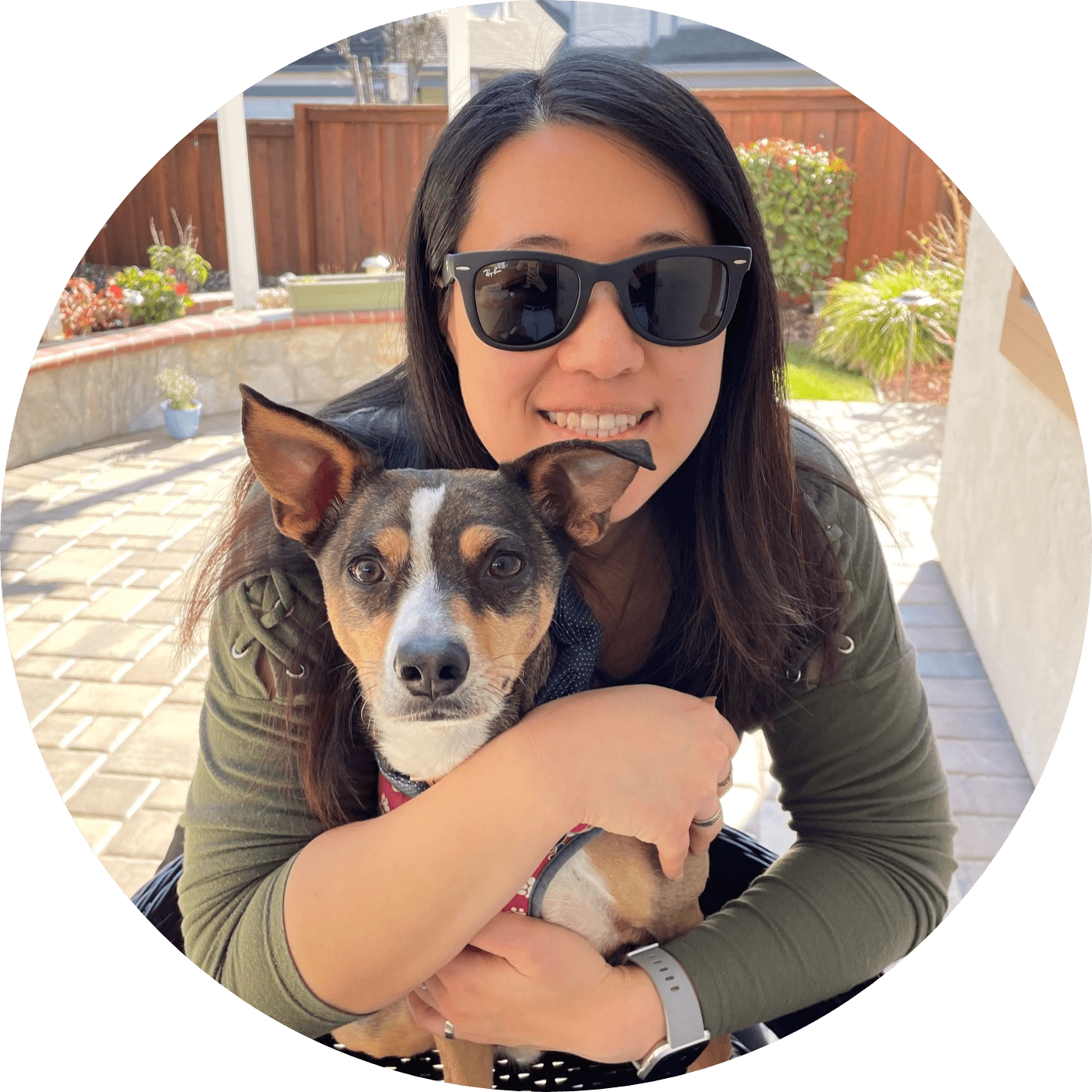 Dr. Sabrina Kong graduated from the Royal Veterinary College in England in 2016 and has been working at a small animal clinic in Northern California since then. She grew up in the Bay Area and got her bachelor's degree from Cal Poly San Luis Obispo. She also became a Certified Canine Rehabilitation Practitioner through a program at the University of Tennessee.
When she isn't in the clinic taking care of her four-legged patients, she enjoys traveling and trying new foods with her friends and her three-legged dog, Apollo. She adopted Apollo from her clinic when he was a puppy with numerous health issues. Dr. Kong truly cares about taking care of animals.