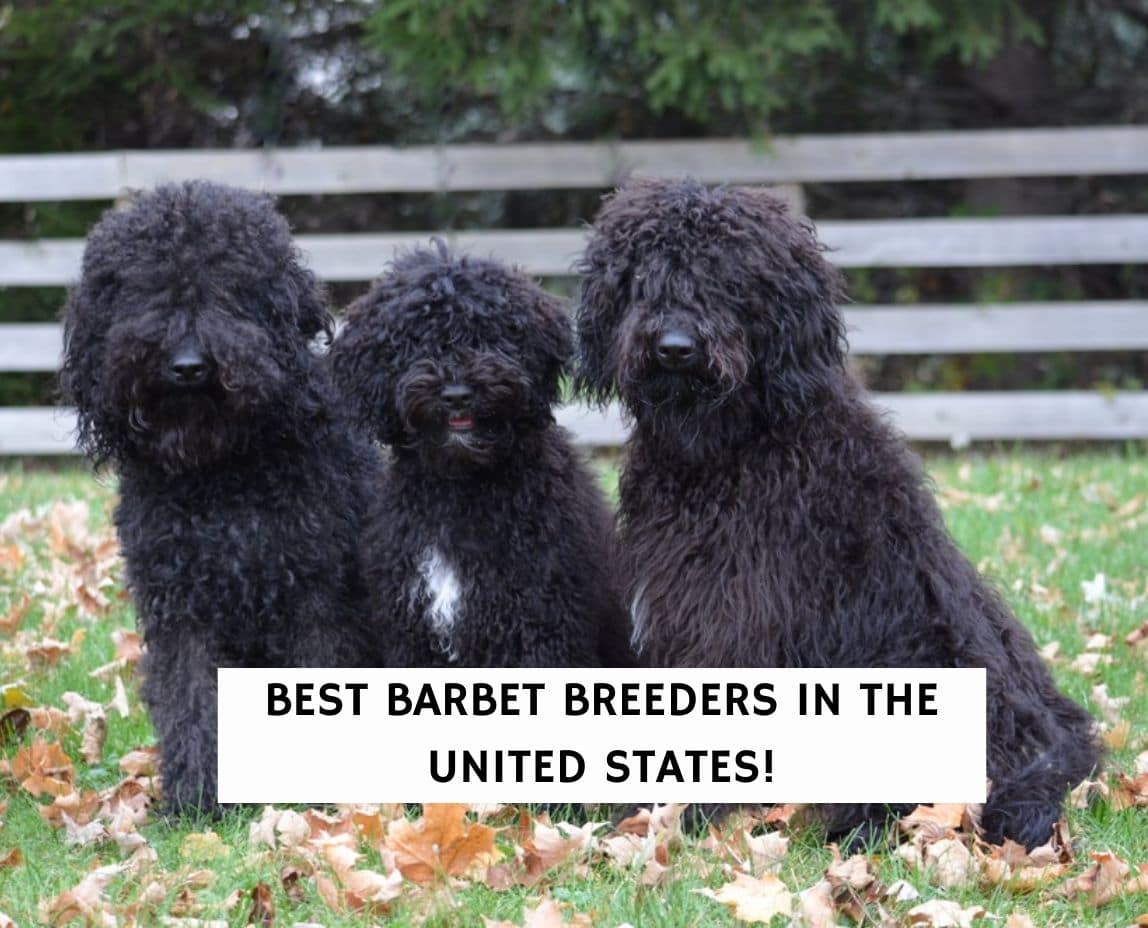 If you are searching for the best Barbet breeders in the United States, you've come to the right place. Barbet puppies are famous amongst puppy owners because of their hypoallergenic and non-shedding qualities.
Barbets are also devoted and playful, making them great family pets, especially for parents with kids. In addition, they are good therapy and service pets, making them perfect puppy choices for dog enthusiasts in the United States.
But what if you wanted to take one home with you? Looking for a reputable Barbet breeder to get your Barbet dog from can be tough. There are multiple Barbet breeders in the United States and several dog scams, so this will not be easy. However, thanks to our research team, we found several reputable breeder facilities in the United States breeding Barbet puppies.
Before scrolling down this list of Barbet breeders in the United States, check out these recommendations: Best Pvredoodle Breeders in the United States and Best Pitbull Breeders in the United States. 
Barbet Puppies For Sale in the United States
The Barbet dog (pronounced bar-BAY) was originally a water-hunting terrier in France used to hunt waterfowl. It appears in historical documents as early as the 16th century. Barbet dogs fell out of popularity after World Warbutut are slowly regaining popularity in the modern area. Although still a somewhat unknown breed outside of France, the Barbet dog is making a comeback. It is an officially recognized dog breed by the American Kennel Club (AKC).
One of the most recognizable characteristics of the Barbet is its thick, wavy, dense coat. The name "Barbet" actually comes from the French wor,d "barbe," which means "beard."  Its coat, similar to Doodle coats, requires attention and maintenance. Barbets should be brushed regularly with a slicker brush to remain mat-free. After bathing, their coats will naturally form into their signature curls.
The Barbet's coat is weatherproof, and it can swim at any water temperature. It is an excellent pet dog that enjoys playing with kids and other pets. Overall, the Barbet is simple to educate as long as positive reinforcement is used.
Sold on the Barbet? Barbets are a rare breed and can be hard to find. But don't fret! We prepared a list of the Best Barbet Breeders in the United States, including their websites, emails, names, addresses, and other information. So, without further ado, let's get down to business with the Barbet.
BarbetProduct Recommendations: Best Puppy Potty Training Sprays
1. Hydrangea Hills Farm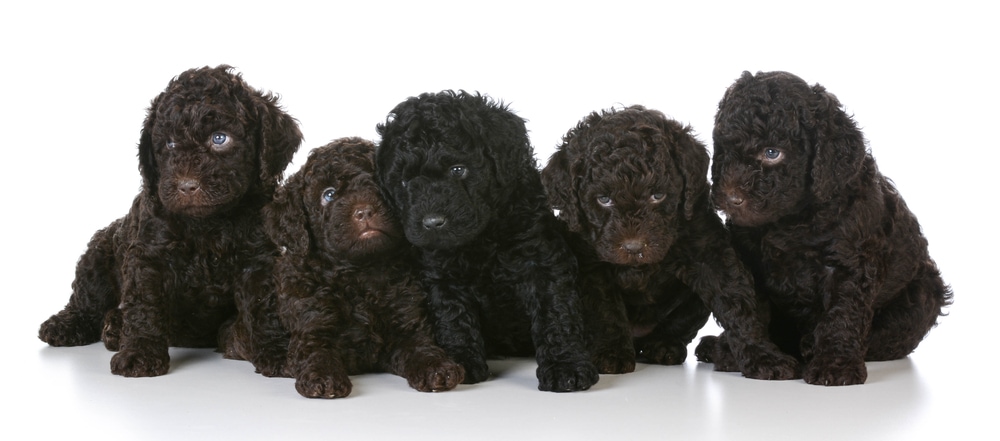 Hydrangea Hills Farm is endorsed by the AKC. They are a small in-home breeder that focuses on therapy dogs. They breed both Barbets and Corgis. Hydrangea Hills Farms has four breeding Barbets that are all health tested to Barbet Club of America standards.
You can get on a waitlist at Hydrangea Hills Farms for a Barbet puppy. In fact, we recommend getting on a waitlist for any Barbet breeder if it is an option. Conscious breeders will not breed their dogs too often, and as Barbets are relatively rare dogs, this can mean long wait times for Barbet puppies.
The main goal of Hydrangea Hills Farm's breeding program is temperament. They want to produce Barbet puppies that will make excellent family dogs and therapy dogs. Their puppies are well-socialized before they are sent to their new forever homes. Due to the prevalence of canine viruses, Hydrangea Hills Farm does not allow visits. However, they will send you high-quality photos and regular "pup-dates" if you are able to reserve a Barbet puppy.
Hydrangea Hills Farm Barbet Breeder Details
2. Ethelred Barbets
Ethelred Barbets have been involved in showing dogs for over 40 years. They are deeply engaged in displaying their Barbets and are members of the Barbet Club of America. Ethelred Barbets' dogs always live in the home with the owners, they are not bred at a separate facility. Their dogs are bred infrequently and ethically. Based on their website, it appears they have a litter of Barbet puppies one to two times per year.
Ethelred Barbets prides itself on their relationships with their dogs. Their daughter is a critical care veterinarian and owns one of their dogs. They also maintain long-term relationships with the people who purchase their Barbet puppies.
The breeding Barbets at Ethelred Barbets have their hips, eyes, and knees tested. They also perform Embark Genetic Testing. This is important because the Barbet gene pool is small, so they must ensure they don't breed dogs that carry the same recessive genes. You can tell that Ethelred Barbets care about both the short-term and long-term health of their Barbets.
Ethelred Barbets Details
3. Hickory Tavern Barbet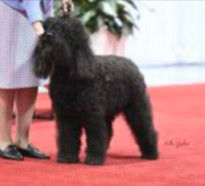 Another on our list is the Hickory Tavern Barbet breeder, one of the most accomplished breeders in the United States. They have been breeding and showing exceptional purebred dogs for almost forty years.
Their Barbets show themselves in the dog shows as top victors at the country's most prestigious events. They strive to make Barbet exceptional representatives of their breed in disposition, appearance, and well-being by carefully mixing the best bloodlines.
All of the dogs are considered family, and everyone lives together. By living in the home, the new Barbet puppies can get socialized and experience lots of sounds and smells right from birth. Hickory Tavern Barbet really cares about the health of their dogs and offers lifetime support for their Barbet puppies. If you buy a Barbet puppy from Hickory Tavern Barbet, expect to sign a spay/neuter contract. They also do not deliver puppies, so you will need to go in person to pick up your Barbet puppy. This is something we at We Love Doodles always recommend anyways to ensure that you are purchasing your new family member from a reputable breeder.
Hickory Tavern Barbet Breeder Details
4. Blue Spruce Barbets
Blue Spruce Barbets was started by Mary Spies, a retired registered maternity nurse. Since her passing, her daughter has taken over the business. With vast experience in Barbet breeding, the Blue Spruce Barbets is one of the most recognized breeders of Barbets in the United States.
All Barbet puppies purchased from Blue Spruce Barbets come with a health certificate, microchip, first shots, and documented registration with the AKC. The Barbet puppies are also exposed to noises, people, cars, and other animals on a regular basis since birth. They are ready to go home with you once they reach 9-10 weeks old.
The breeder really cares about Barbets and recommends that you take some time to learn about the Barbet breed. One important thing to understand before purchasing a Barbet puppy is their grooming requirements, which are more intensive than other dog breeds. You can contact the breeder for further details from the information given below.
Blue Spruce Barbets Details
5. Anam Chara Barbet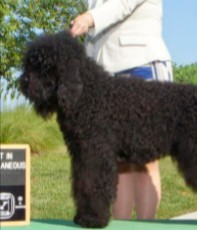 Last on the list of Barbet breeders in the United States is Anam Chara Barbet. The name "Anam Chara" is from the Celtic language meaning "soul friend." Located in Vermont and Wisconsin, a pair of sisters own Anam Chara who raise Barbets in their homes. They focus on the breeding of show and performance Barbets, and place importance on correct breed standards, temperament, and health. Anam Chara is a member of the Barbet Club of America, United Barbet Club, and Club Barbet Canada.
In addition to being a breeder, one of the owners of Anam Chara is also an AKC Breed Mentor. In this role, she helps dog judges become licensed to judge the Barbet breed. So, it's safe to say that Anam Chara knows all about Barbets!
Anam Chara typically has about two litters of Barbet puppies per year. They encourage participation in dog sports and AKC events, and this is sometimes their means of choosing who their puppies go home with. However, this is not the only means to purchase a Barbet puppy from Anam Chara. If you are interested in a Barbet puppy, Anam Chara encourages you to contact them for more information. They respond to every inquiry.
Anam Chara Barbet Details
Choosing The Right Barbet Breeder
Allow plenty of time to choose the right breeder, and be careful of con artists. Use the following guidelines to locate a Barbet Breeder in the United States:
Recommendations: For suggestions, go to regional dog shows, breed clubs, and the American Kennel Club. When you come across many breeders, particularly online, you can look for evaluations on Yelp, Facebook, and other places.
Litters Per Year: What is the average amount of litters produced by the kennel every year? When the breeder only has 1-2 litters each year, you can be confident that they will dedicate the required time and effort to rearing the puppies. If the breeders have puppies throughout the year, this is a red flag.
Research: Research is crucial while dealing with dog breeders. Look for breeders that provide health testing for both their breeding dogs and their Barbet puppies. Also, look for breeders that encourage or require visits to their breeding facility. Another good sign is breeders encouraging you to learn about the breed before adopting. Also, look to see how long a breeder's website or social media account has existed; established breeders will have "older" social media pages and will post pictures regularly of their breeding facilities and of their puppies.
Conclusion For The "Best Barbet Breeders in the United States"
Barbets are one of the friendliest and most amusing dog breeds. If you want to bring home one, contact the best Barbet breeders in the United States. Barbets are a relatively rare and up-and-coming dog, so be prepared to wait a little while before being able to welcome a Barbet puppy into your family. Good luck!
For more guides similar to this list of Barbet breeders, you can check out:
Get to learn more about the Barbet breed by watching "Barbet Dogs 101 – Top Pros and Cons of Owning the Barbet" down below:
FAQs about Barbet Breeders in the United States
Why is it so hard to find Barbet puppies for sale?
There are two reasons for this. The first is that the breed itself is rare. It fell out of popularity in the mid-20th century and now slowly coming back into fashion. The second reason is that ethical breeders only have one to two litters of puppies per year. Combining these two factors may make it difficult to find Barbet puppies for sale near you. However, finding Barbet puppies for sale is not impossible! But you need to be willing to travel to the breeder, and you need to be patient. Waitlists for Barbet puppies are often one to two years long.
Are Barbets related to Poodles?
You may have noticed that Poodles and Barbets look similar. They also share similar coat features and require similar levels of grooming. This is for good reason! Barbets are actually the ancestors of Poodles.
What colors do Barbet puppies come in?
Barbets coats come in many colors! According to the AKC, Barbet coats may have the following colors: all shades of black, gray, brown, and fawn, with or without white markings. They may also be pied (primarily white with all shades of black, gray, brown, or fawn markings). "Fawn" is a light, yellowish-tan color that many people associate with pugs and boxers. If you are looking for a specific color, your Barbet breeder should be able to provide more information.
How much do Barbet puppies cost?
Breeding puppies may seem like fun and games (I mean, puppies, right?), but a lot of work goes into ethically breeding puppies. This includes veterinary care for the puppies, food, toys, and not to mention the human labor involved. If you want to adopt a purebred Barbet puppy from a breeder, be prepared to pay around $4,000. This doesn't include the costs of traveling to visit and/or pick up your puppy from the Barbet breeder.
Are Barbets good family dogs?
Yes! They are relatively calm and receptive to training. They also enjoy playing outdoors. However, they can get attached to their humans, so it is not a good idea to leave your Barbet home alone for long periods of time.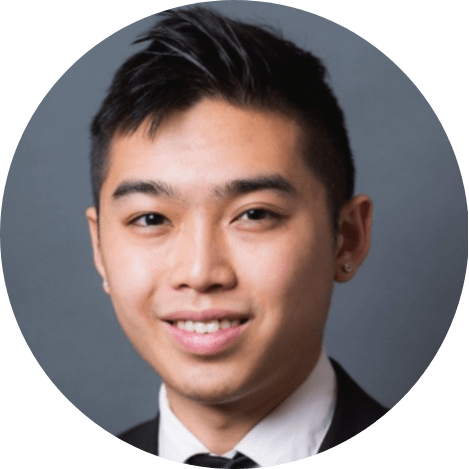 Andy is a full-time animal rescuer and owner of a toy doodle. When he's not saving dogs, Andy is one of our core writers and editors. He has been writing about dogs for over a decade. Andy joined our team because he believes that words are powerful tools that can change a dog's life for the better.
Why Trust We Love Doodles?
At We Love Doodles, we're a team of writers, veterinarians, and puppy trainers that love dogs. Our team of qualified experts researches and provides reliable information on a wide range of dog topics. Our reviews are based on customer feedback, hands-on testing, and in-depth analysis. We are fully transparent and honest to our community of dog owners and future owners.