The Pyredoodle is a show stopper and a relatively new trending doodle dog. This Great Pyrenes and Poodle mix has a majestic stature and typically sports a beautiful white coat. Coupled with their hypoallergenic traits, nonshedding coat, and nurturing nature, Pyredoodle puppies make the perfect addition to any individual home, a growing family, or a family with kids.
Since the Pyredoodle is a relatively new and trending dog, there aren't many reputable Pyredoodle breeders. You'll find a ton of puppy mills and backyard breeders listing their "Pyredoodles puppies," but they are actually other dog breeds. To help you scope out the best Pyredoodle breeders in the business, we've created a list of the top 5 Pyredoodle breeders in the United States. 
Other articles you might like: Yorkie Poo Rescues and Schnoodle Rescues.
1. Crockett Doodles
Crockett Doodles is a network of the best doodle breeders in the United States. They specialize in Goldendoodles, Sheepadoodles, Pyredoodles, Cavapoos, and other doodle dogs. Most of their breeding dogs live in guardian homes across the United States and come to whelp (give birth) in their home or a partner home. While Crockett Doodles is a large-scale breeding operation, because it is a network of small-scale breeders, they care about each dog.
The Pyredoodle breeding dogs undergo extensive health checks, and every step of the breeding process is taken with the utmost care. When the Pyredoodle puppies are born, they are raised in the owner's home and socialized with different people of diverse ages to ensure the puppies are well-rounded when they leave for their forever home.
Crocket Doodles offers a variety of shipping options for families and individuals in the United States and abroad. Generally, a hand-delivery costs $399 per puppy, but it varies based on your location. The average wait time for a Pyredoodle puppy for sale is 2 to 4 months. All puppies come with a 2-year health guarantee that is extendable to 3 years if you keep to a specific food regimen.
Pyredoodle males cost $1500, and the females cost $1600. To book a spot on the waiting list, you must part with a $300 deposit. Crocket Doodles offers discounts for veterans, military, EMTs, firefighters, pastors, teachers, and home school parents.
Pyredoodle Puppy Information:
Generation: F1B Pyredoodle puppies
Size: Mini, Standard Pyredoodle puppies
Pyredoodle Breeder Details:
2. FDF Doodles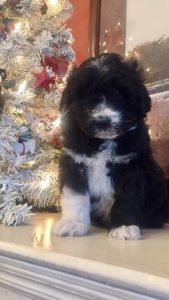 Final Drive Farm, popularly known as FDF Doodles, began their breeding program in the early 1990s. At the time, FDF doodles only bred purebred Great Pyrenees. As the years passed, their breeding program evolved to include Pyredoodles and Bernedoodles because the owners liked the hypoallergenic and nonshedding coats. 
All of their breeding dogs are AKC registered and cleared of all health genetic defects. FDF Pyredoodle puppies come with a 2-year health guarantee, current age-appropriate vaccines, and require spay/neutering upon the desired age.
Pricing for a standard-sized Pyredoodle puppy starts at $1750, a Mini Pyredoodle puppy at $3000, and a Tiny Pyredoodle puppy at $3500. FDF Doodles requires a $300 deposit to move forward with a puppy application. You can transfer this deposit to a future Pyredoodle litter within a 24-month limit.
Pyredoodle Puppy Information:
Generation: F1 and F1B Pyredoodle puppies
Size: Tiny, Mini, Standard Pyredoodle puppies
Pyredoodle Breeder Details:
3. Royalty Kennels Pyredoodles
Royalty Kennels is run by passionate and experienced dog breeders, Maranda and Loren. The duo runs the breeding business on their 20-acre farm and specializes in breeding Bernedoodles and Pyredoodles.
Their Pyrenees and Poodle breeding adults are AKC registered and have undergone extensive health testing to ensure their puppies will be healthy. The Pyredoodle puppies for sale are introduced to basic training and socialized with different sights and sounds. You'll receive a less anxious and stressed puppy because they have been properly socialized.
Royalty Kennel's Pyredoodle waiting list usually fills up very quickly. You must book in advance if you're interested in getting a puppy from this breeder. Pyredoodle puppies start at $1400 and come with a 2-year health guarantee. Most of their puppies are F1B, so they are highly unlikely to shed.
Pyredoodle Puppy Information:
Generation: F1 and F1B Pyredoodle puppies
Size: Medium, Standard Pyredoodle puppies
Pyredoodle Breeder Details:
4. Lawpoodle K9 Manor Pyredoodles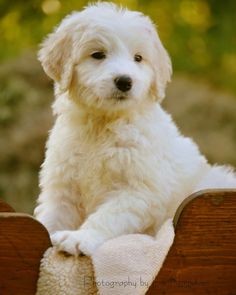 Lawpoodle K9 Manor began breeding doodles in January 2008. At the start of their breeding program, their focus was on Goldendoodles and Labradoodles. After 5 years, they decided to retire from breeding these two designer breeds and focus purely on Pyredoodles and Sheepadoodles.
Lawpoodle K9 Manor utilizes kennels and home-breeding methods. All their breeding adults are kept in a large, clean, climate-controlled kennel with doggie doors and access to large fenced yards.
The breeding adults undergo health and genetic screening for OFA Hips, Elbow, Thyroid, vWD, PRCD, Patella, Cardiac, and other breed-specific testing.
The Pyredoodle mamas whelp in their family room and a smaller house next to the breeder's home. There is heat and air conditioning in both rooms for temperature control. Before the Pyredoodle puppies leave for their lifetime home, they receive lots of socialization and basic training to give them a good start.
Their Pyredoodle puppies must be spayed or neutered by 7 months, and you'll need to provide proof to the breeder. For interested Pyredoodle adopters, the breeder offers a variety of shipping options that you can use in the United States or abroad.
Pyredoodle Puppy Information:
Generation: F1 and F1B Pyredoodle puppies
Size: Medium, Standard Pyredoodle puppies
Pyredoodle Breeder Details:
Note: Lawpoodle K9 Manor is a member of The Cavalry Group, which lobbies against all animal rights-driven legislative actions at the federal level, and assists members' efforts to fight animal rights-driven legislative action at the state and local levels.
5. For The Love of Doodles
For the Love of Doodles is owned and operated by Jolynn, who worked in the veterinary field for over 20 years. She is very involved in breeding and raises the puppies in her own home. The puppies receive veterinary care and are microchipped. She provides essential training to the puppies, such as sit, wait, no bite, leave it, and settle. 
For the Love of Doodles specializes in Pyredoodles and Toy English Cream Goldendoodles. Once you have chosen your puppy, you will sign a puppy agreement. By signing this agreement, you agree to a few things, such as visiting your veterinarian within 72 hours of picking up your Pyredoodle puppy and spaying/neutering your Pyredoodle. For the Love of Doodles does not allow the breeding of their puppies.
If you have reserved a puppy, Jolynn will provide you with photos and videos of your puppy from birth. You can also set up appointments with her to FaceTime your puppy!
You can pick up your puppy at 8 1/2 to 9 weeks of age. For the Love of Doodles offers boarding for you and your family if you travel from out of town.
Pyredoodle Puppy Information:
Generation: F1 Pyredoodle puppies
Size: Mini, Standard Pyredoodle puppies
Pyredoodle Breeder Details:
6. Pyredoodles On Pointe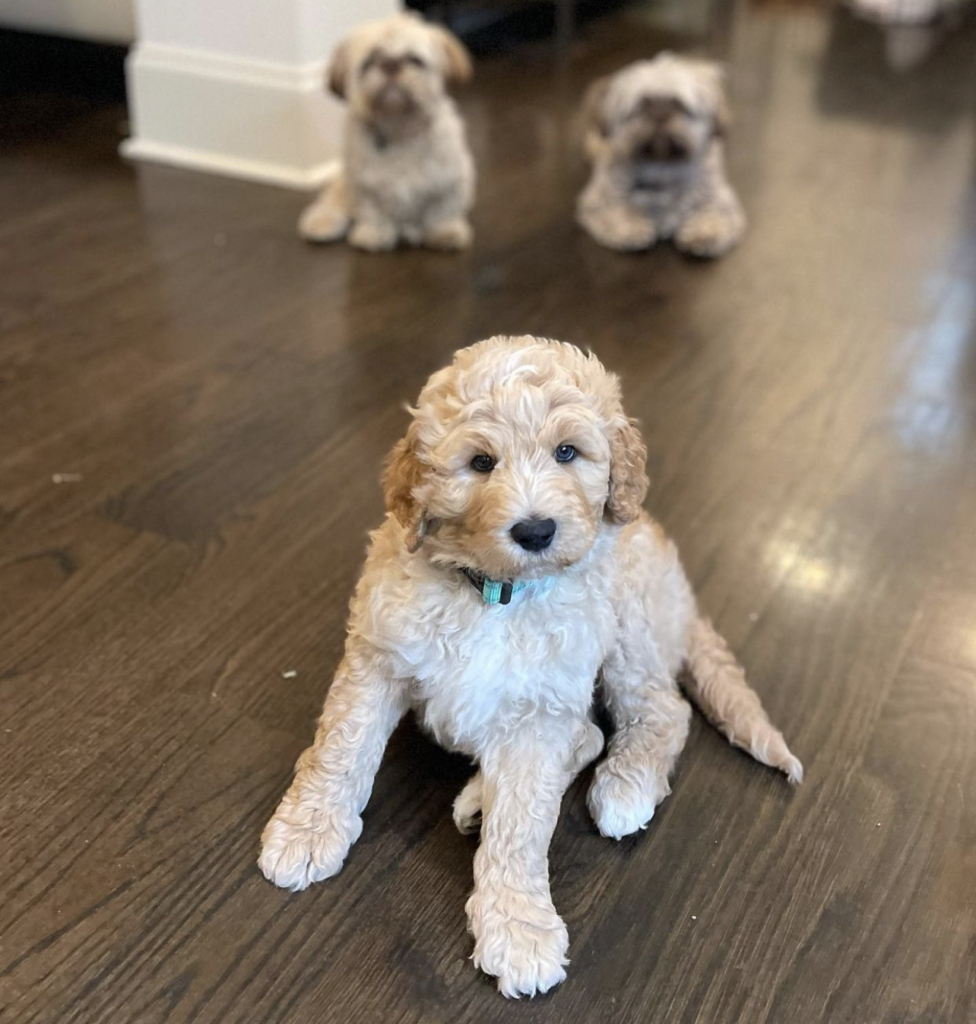 Pyredoodles on Pointe is a relatively new breeder. They appeared in the Pyredoodle community in 2020. Pyredoodles on Pointe specializes in Pyradoodles and Bernadoodles. Their mission is to ethically breed "Happy, Healthy Family Pups."
Pyredoodles on Pointe's breeding dogs have been rigorously health tested. They offer a one-year health guarantee for their Pyredoodle puppies. Their puppies are raised in thoroughly vetted "guardian homes" within an hour of Pyredoodles on Pointe. The guardian homes raise the Pyredoodle puppies in a clean, family environment.
If you want to buy a Pyredoodle puppy, fill out the application on their website. They require you to sign a waitlist agreement and submit a $300 deposit. 
Pyredoodles on Pointe offer Pyredoodle puppies with various coat colors, such as solid, badger mask, tuxedo, sable, and merle. Prices for the puppies are based on their coat color, ranging from $1500 to $2000. Pyredoodles on Pointe deducts the waitlist deposit from the final price.
Pyredoodle Puppy Information:
Generation: F1 and F1B Pyredoodle puppies
Size: Standard Pyredoodle puppies
Pyredoodle Breeder Details:
6 Reasons Why Pyredoodle Puppies are the Best
Pyredoodles are mostly Hypoallergenic. Due to the Poodle's dominant gene, doodles like Pyredoodles often get a nonshedding coat. This coat makes the Pyredoodle a perfect choice for families with allergies. You will be vacuuming less and won't have dog hair all over your clothes.

Pyredoodles are highly trainable. Unlike their parent breed, Great Pyrenees, Pyredoodles are pleasant to train. They are eager to please and intelligent, so they take to house training and basic training commands quicker. 

Pyredoodles are healthy. Pyredoodles are a cross between the Great Pyrenees and the Poodle. Similar to many doodles, the Pyredoodle combines the best of both worlds. Most Pyredoodles live an average of 4 to 5 years longer than their parent breeds due to a genetic condition known as hybrid vigor. They are less prone to develop bloat, elbow dysplasia, Addison's disease, Entropian, and many other diseases than purebred dogs.

Pyredoodles are loving and devoted dogs. Pyradoodles are great judges of character! They will go over and beyond to protect you and your family.

Pyredoodles come in varieties. Pyredoodles have a variety of coat colors, with looks such as badger look, red coat, apricot coat, or parti-colors. It's a sure bet you will find the color you want in a Pyredoodle.

Pyredoodles love being active. If you're an active person or family, a Pyredoodle will fit right in. Your Pyredoodle will be fine with a hike, a walk to the doggy park, or around the neighborhood. If you're not careful, your furry friend may end up wandering about and can be prone to mischief if bored. A general rule of thumb with this doodle is never to schedule exercise or playtime after a meal to avoid any chances of your Pyredoodle developing bloat.
Conclusion for Pyredoodle Breeders in the United States!
Pyredoodles are one of the best and new designer dog breeds to welcome into your home. Before purchasing a Pyredoodle puppy, ensure you do your due diligence to get a healthy puppy. Look for Pyredoodle breeders who go to great lengths to ensure their breeding dogs and puppies are of excellent health and ideal temperament. You can do this by checking the breeding dog's health records. Always take the time to conduct your research and choose the best breeder for you. Pyredoodles live a long time, so you want to make sure that this will be a worthwhile investment.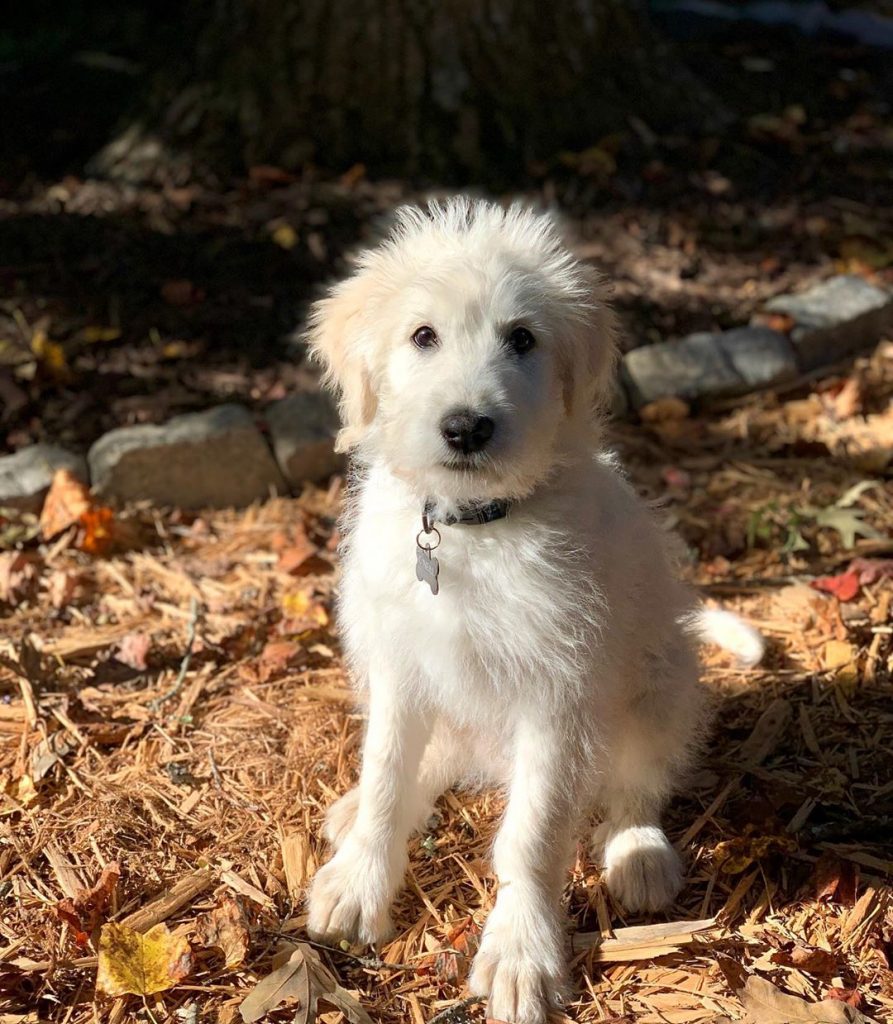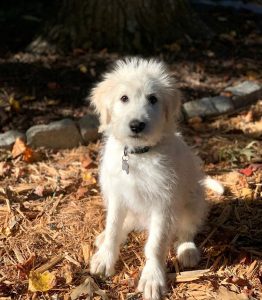 Other articles you might like:
FAQs about Pyredoodle Puppies and Breeders
Where can I find mini Pyredoodle puppies for sale?
Mini Pyredoodle puppies are relatively rare. On our list, For the Love of Doodles in Chapel Hill, Tennessee, breeds mini Pyredoodle puppies, as does Crockett Doodle Pyredoodles in Greensville, South Carolina, and FDF Doodles in Northwestern Ohio.
How big do Pyredoodle puppies get?
As with any dog, genetics are the best indicator of how big your Pyredoodle will grow. When working with a breeder, as about the height and weight of the parent dogs. Most reputable breeders will provide an estimate of your Pyradoodle puppy's height and weight up front. Generally, a standard Pyredoodle will weigh approximately 85 to 100 pounds and grow to a height of 15 to 32 inches at the shoulder.
Are there any rescue organizations where I can find Pyredoodle puppies for sale?
There are no Pyredoodle-specific rescue organizations. Because Pyredoodles are part Poodle, Poodle-mix rescue organizations are a good starting point if you're interested in adopting a Pyredoodle. You'll need to check many rescue organizations, shelters, and humane societies to find a Pyredoodle rescue. Finding a rescued Pyredoodle puppy will be next to impossible unless it was rescued from a puppy mill.
Garrett loves animals and is a huge advocate for all Doodle dog breeds. He owns his own Goldendoodle named Kona. In addition, he volunteers at the Humane Society of Silicon Valley, where he fosters dogs and helps animals. Garrett enjoys writing about Doodles and believes that dogs can teach humans more about how to live than humans can teach a dog.
Why Trust We Love Doodles?
At We Love Doodles, we're a team of writers, veterinarians, and puppy trainers that love dogs. Our team of qualified experts researches and provides reliable information on a wide range of dog topics. Our reviews are based on customer feedback, hands-on testing, and in-depth analysis. We are fully transparent and honest to our community of dog owners and future owners.