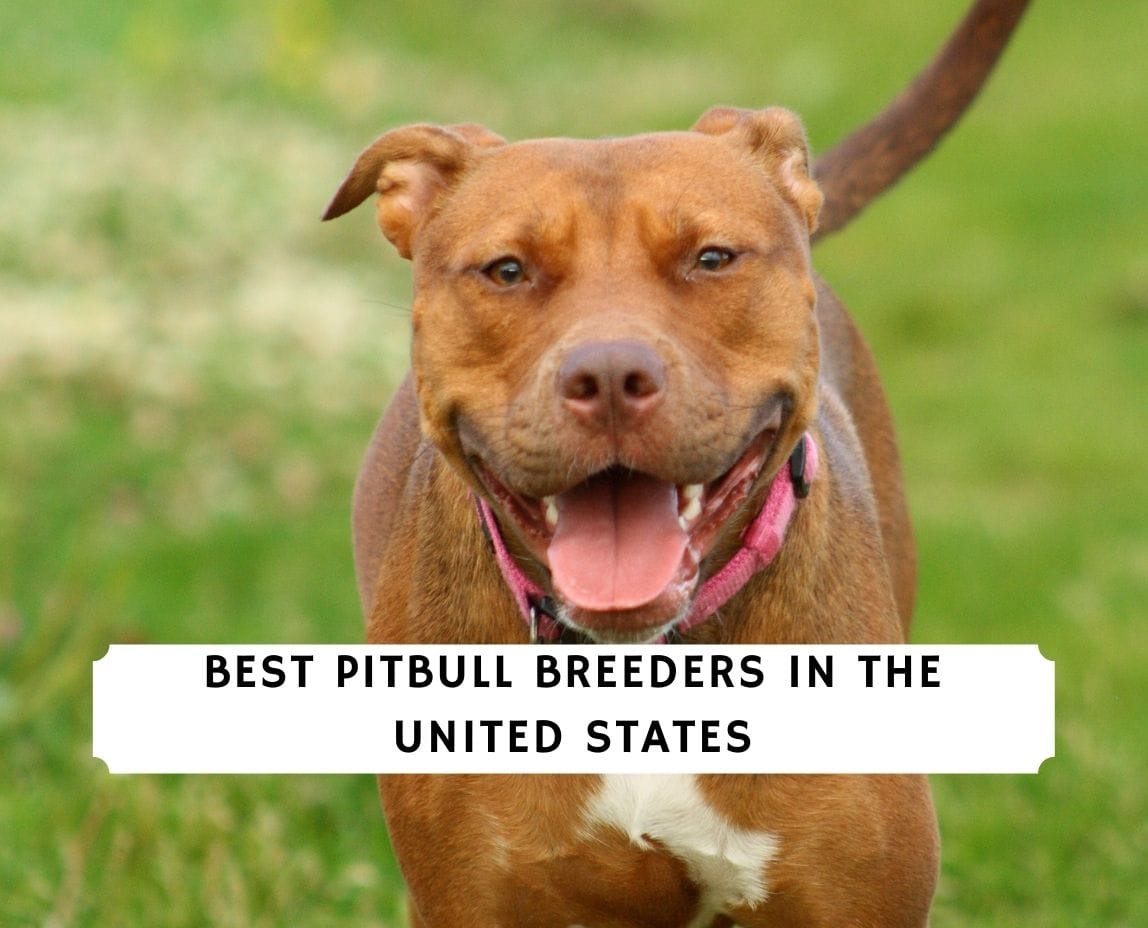 Here's what you need to know if you're searching for the best Pitbull breeders in the United States. Pitbulls have quite the reputation. They're known by those who don't understand the breed as aggressive and even dangerous. The truth is that yes, Pitbulls were bred to be fighting dogs.
If not appropriately trained, they may be more prone to attack than other breeds. However, a properly socialized and trained Pitbull can be a welcome addition to any family, particularly those with older children. It's primarily the Pitbulls that were bred in puppy mills and by inexperienced breeders that contribute to this breed's reputation.
Before scrolling down this list of Pitbull breeders in the United States, check out these recommendations: Best Labrador Breeders in the United States and Best Boxer Breeders in the Unted States.
Pitbull Puppies For Sale in the United States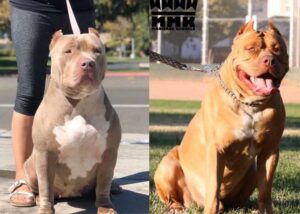 Before you adopt a Pitbull, please do your research. American Pit Bull Terriers may not be legal to own in your state. Furthermore, the breed isn't appropriate for everyone, and if you are a senior or have small children, you may wish to consider another breed. If you're sure a Pitbull is right for you, choose from this list of the best Pitbull breeders in the United States.
Pitbull Product Recommendations: Best Heated Water Bowls For Pets and Best Dog GPS Trackers.
1. Real Pits No Bull Kennels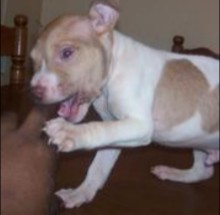 If you live in the South, you will want to check out Real Pits No Bull Kennels. This kennel has been in business for over ten years and produces both red- and blue-nosed Pitbulls.
They're located in Greensboro, North Carolina, another drive to Charlotte, Raleigh, and Atlanta, Georgia. If you're too far to pick up your puppy, shipping is available.
Sires and dams are registered with the Bonefide Kennel Club, American Dog Breeders Association, and the United Kennel Club. Documentation is provided when you pick up your puppy, as are health records and your health guarantee.
Your puppy will have had its shots and deworming by the time you pick them up. Contact Real Pits No Bull Kennels for puppy pricing and deposit information. All dogs are bred to weigh between 30 and 60 pounds when fully grown.
Real Pits No Bull Kennels Details
2. Devil's Den Kennels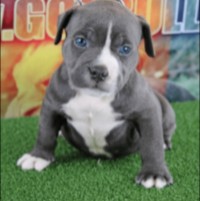 The next Pit Bull breeder on our list is Devil's Den Kennels. This breeder is based out of Staten Island, New York, but the team has several locations – they're also in Texas and Pennsylvania.
Whether you are in the United States, you can typically adopt a Pitbull puppy from Devil's Den. Devil's Den breeds both American Bullies and American Pit Bull Terriers.
Be sure you speak with the kennel about each; the team will be able to direct you to the breed of dog that's most appropriate for your living situation and your family. The kennel does not breed for color, instead emphasizing strength and temperament.
You can expect to pay $2,500 or more for your Devil's Den Kennel puppy. The deposit for your puppy is always a non-refundable $500. Each dog comes with registration forms and health records; it will be up to date on deworming and vaccinations upon arrival at your home.
Before you place a deposit on a Deal's Den Kennels puppy, you'll need to speak with the breeders on the phone at least once. The team is dedicated to ensuring their puppies go to a good home; they "need to like you" before allowing their babies to go home with you.
Devil's Den Kennels Details
3. Dunn's Pit Bulls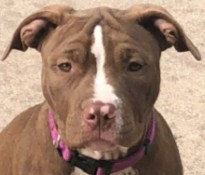 If you live in the deep South, you're likely to be close enough to Dunn's Pit Bulls to consider adopting from the kennel. Dunn's is located in Lake Charles, Louisiana, just a few hours from Baton Rouge, Houston, and even Shreveport.
If you're not local, home delivery is available. Dunn's Pit Bulls raises ADBA (American Dog Breeders Association) Pit Bulls for strength and stamina, not for color.
The dogs are socialized, and their temperament is given attention; the kennel will do their best to ensure your dog's personality matches your own. You can expect to pay at least $1,000 for your Dunn's Pit Bulls puppy.
The price may vary based on pedigree, sex, and the factors, so be sure you contact the breeder before making your final decision. Your dog will come to you with all of its vets and shot records and will be guaranteed healthy.
Dunn's Pit Bulls Details
4. Elite Monster Kennels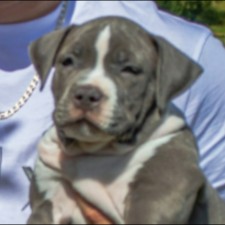 If you live in the far Northeast, Elite Monster Kennels may be a good option for you to consider when adopting a Pit Bull puppy. This breeder is located in Hermon, Maine, not far from Bangor and other popular vacation destinations.
Elite Monster Kennels specializes in breeding XL American Pit Bull puppies; you can expect your dog to be as large as 100 pounds or more when fully grown.
Contact Elite Monster Kennels with your "puppy specifications," They can usually cater to your needs. Elite Monster Kennels puppies grow to be huge.
But the kennel takes care to socialize them properly when they're very young. The dogs are raised to be pets, even for dog owners with children. They only breed a couple of times each year, so be sure to reserve your puppy with a deposit as soon as you're able.
Pit Bull Breeder Information:
5. San Diego Bullies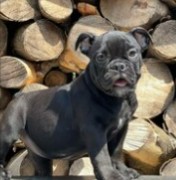 San Diego Bullies is a reputable breeder of well-socialized puppies with lovable temperaments for our West Coast Pit Bull lovers. Some of the puppies available can be AKC registered, so if this is what you're looking for, be sure to contact San Diego Bullies as soon as you're able.
Most puppies at San Diego Bullies come with a spay/neuter contract. If you're interested in breeding your dog, options are available, but an additional fee will apply.
Your dog will cost $3,500 for standard colors or $5,500 for rare. Before coming home with you, your Pitbull puppy will have been checked thoroughly by a veterinarian.
You'll receive all health documentation, a one-year health guarantee, and lifetime support for the health of your dog. If you have questions about pipe bulls in general, ask San Diego Bullies.
San Diego Bullies Details
6. OK Big Star Kennel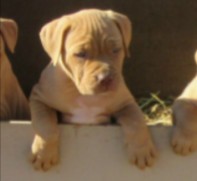 There's a local Pit Bull breeder for those of you who live out in the central part of the United States. Located in Wellston, Oklahoma, OK, Big Star Kennel is convenient to Oklahoma City and Tulsa.
OK, Big Star Kennel may be able to ship or deliver your puppy to you, so be sure to reach out to the breeder for more information. OK, Big Star Kennel is in a rural setting; your puppy will have plenty of room to run and play on the farm before coming home to you.
Dogs are socialized with young children and other pets; they're trained to be friendly and pleasant. However, because OK Big Star Kennel is a family-owned business, it's recommended that you contact the breeder well in advance of placing your deposit.
The team will want to interview you, learn more about where the puppy will be going, and ensure that the dog's needs are met. Your dog comes with a health warranty, and ear cropping is available.
Be sure you notify the breeder of your wishes before your puppy is four weeks old. Deposits are $500; contact OK Big Star Kennel for the total cost to adopt a dog.
OK Big Star Kennel Details
7. BarTin Kennels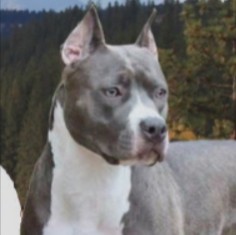 If you're looking for an American Pit Bull Terrier in the Pacific Northwest, look no further than BarTin Kennels. This breeder has been breeding dogs for many years, and they specialize in socializing dogs to be friendly family pets.
The kennel values temperament over other characteristics like coloring, so you can be confident that your dog will become a true member of your family. In addition, BarTin Kennels only produces litter a couple of times each year.
If you're in the area and are interested in adopting a Pitbull, contact Erin to put your name on the list early. As you'd imagine, the Pitbull puppies are adopted quickly, and deposits are accepted well in advance.
While BarTin Kennels is located in Washington State, they ship nationwide. Therefore, delivery and shipment fees do apply. Expect to pay a $500 deposit for your dog; the total cost of adoption may vary. Your dog will be up to date on vaccinations and deworming treatments upon pickup.
BarTin Kennels Details
8. Art of War Kennels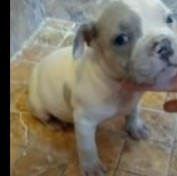 Art of War Kennels is a Florida-based Pitbull breeder specializing in socialized, friendly puppies despite the fierce name. The XL Pits can weigh up to 100 pounds or more when fully grown, but they're raised to be gentle giants, not watchdogs.
Art of War Kennels has been in business for over a decade. Their claim to fame produces very large (sometimes as big as 150 pounds) dogs with beautiful, rare coloration.
Depending upon the gender and coloring of your new pet, the price may vary. You can expect to pay $6,500 or more for your new Pitbull puppy.
Art of War puppies are born and raised in Miami, Florida, but can be delivered or shipped almost anywhere. Contact the breeder for delivery cost and information. Your Pitbull poppy will be up to date with deworming and vaccinations upon arrival at your home.
Art of War Kennels Details
9. Gatorback Kennels
Next on the list of the top Pitbull breeders in the United States is Gatorback Kennels. This facility is located in Phoenix, Arizona, and has been in business for over a decade. The team specializes in XL Bullies.
Your puppy will be raised on four acres of ranch land and receive one-on-one attention according to their personality. Gatorback Kennels produces more litters each year than some other breeders, but they're a far cry from a puppy mill.
There are four females on-site, and each one is permitted to produce a litter no more than once per year. Gatorback Kennels prefers to speak to individuals before providing complete details of the adoption.
After all, they seek ideal homes for their animals, and they want to vet each interested party before committing carefully. Upon approval, Gatorback Kennels will let you know the next steps you'll need to take to prepare for your puppy's arrival at your home.
Gatorback Kennels Details
Conclusion For The "Best Pitbull Breeders in the United States"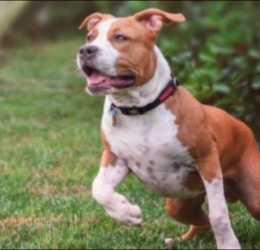 Adopting a Pitbull is a big decision – even more so than some other breeds of dogs. You must adopt your puppy from a reputable breeder. Puppy mills often produce dogs that are unhealthy and not properly socialized – this can mean a sick and dangerous addition to your home.
This list of the top Pitbull breeders in the United States is just a starting point. While most breeders will deliver to states which allow the breed, you likely have a reputable breeder local to your home. Do your research and interview kennel staff to find the best location to adopt your new pet.
For more articles with mentions of the Pitbull dog breed, you can check out:
Learn more about the Pitbull dog by watching "Before You Buy a Dog – PITBULL TERRIER – 7 Facts to Consider! DogCastTV!" down below: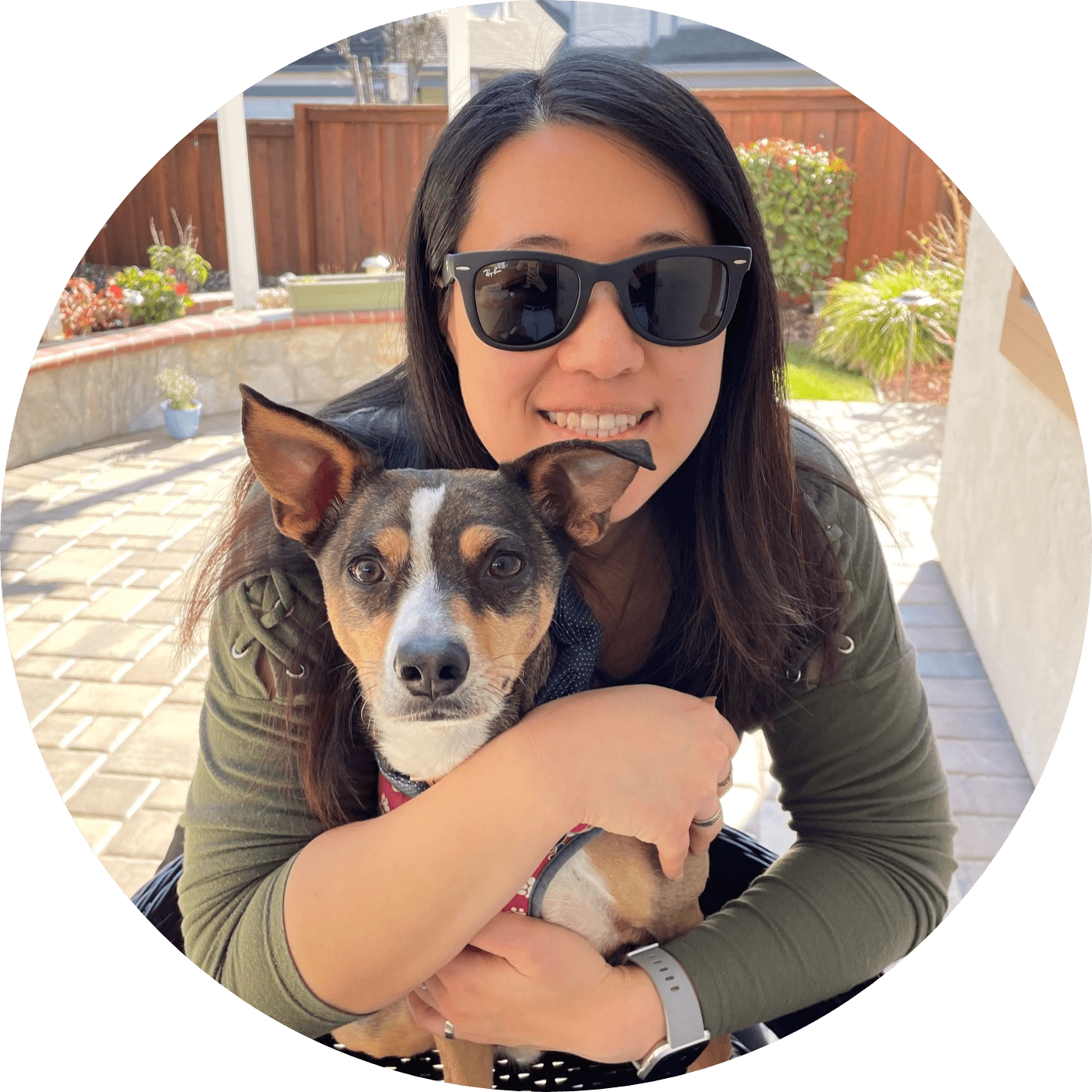 Dr. Sabrina Kong graduated from the Royal Veterinary College in England in 2016 and has been working at a small animal clinic in Northern California since then. She grew up in the Bay Area and got her bachelor's degree from Cal Poly San Luis Obispo. She also became a Certified Canine Rehabilitation Practitioner through a program at the University of Tennessee.
When she isn't in the clinic taking care of her four-legged patients, she enjoys traveling and trying new foods with her friends and her three-legged dog, Apollo. She adopted Apollo from her clinic when he was a puppy with numerous health issues. Dr. Kong truly cares about taking care of animals.