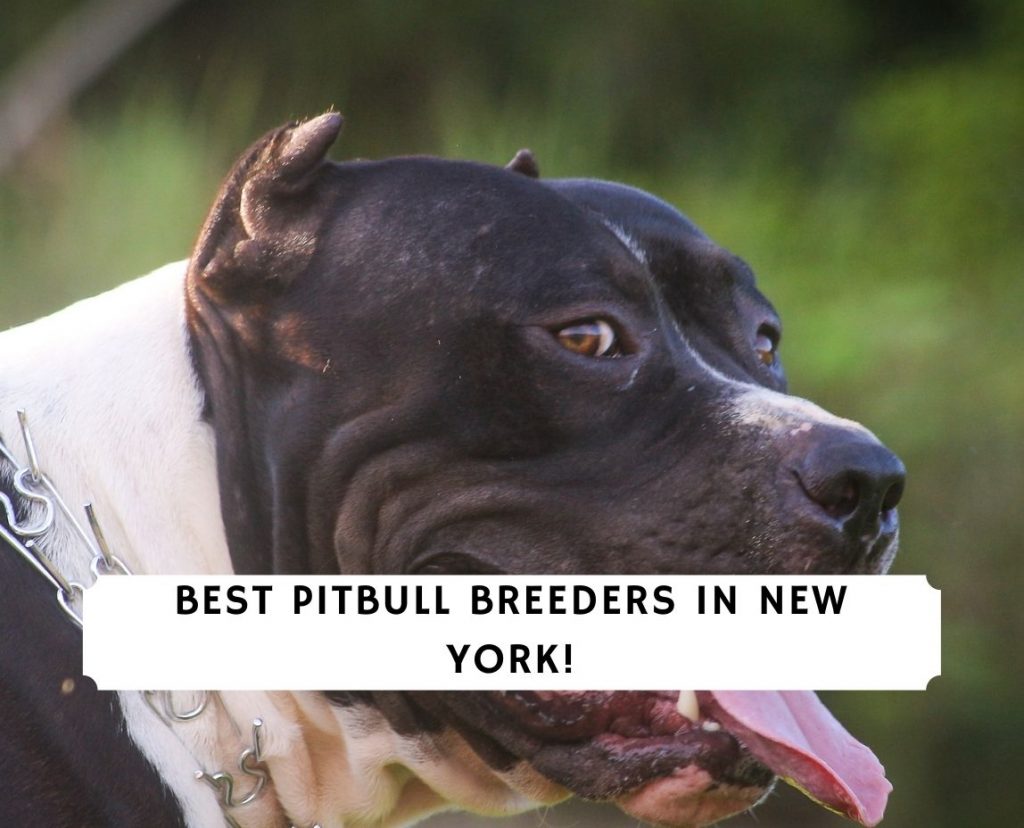 This list of the best Pitbull breeders in New York specializes in a variety of Pitbull's. From Blue Nose Pitbull puppies to Razors Edge Pitbull puppies, you can choose from a wide selection for the look you want.  The history of the pitbull dates back to the early 1800s, originating in the United Kingdom. Breeders decided to breed Old English Bulldogs with terriers to become the Pitbull Terrier. The Pitbull gained popularity on the British Isles.
Immigrants from the British Isles brought the Pitbull to the US. Eventually, the immigrants change the name of the pit bull to the American Pit Bull Terrier. Pitbull breeders were breeding the dogs to become larger and more robust throughout the United States. They kept the family safe from thieves, and the animals would be safe from predators. Today, you'll find many different Pitbull puppies for sale in New York.
Other articles you would like: Best Affordable Dog Food For Pitbulls and Best Dog Kennels For Pitbulls.
Pitbull Puppies For Sale in New York
We looked for breeders who are passionate about Pitbull puppies and truly about their health and well-being. Temperament, personality, and early socialization are important if you're considering a Pitbull puppy in New York. Below are the top five Pitbull breeders in New York-based on our own independent research. 
Top Blue Kennels
Blue Firepits
Devils Den Kennels
Blue Passion Kennels
Clase Pitbull Bullies
If you're in New York and still considering which dog breed to bring home as a companion, check out this other list of breeders:
1. Top Blue Kennels New York

Top Blue Kennels, located in Newburgh, New York, specializes in the XL and XXL Bullies. Their breeding dogs are five males and five females. This kennel requires a $500 non-refundable deposit in order to purchase one of their Pitbull puppies in New York.
The specific order of selection determines the price of the puppy.  If you want the first choice of females or males, you will pay a hefty price. The price declines for those who have second, third, or later picks. This Pitbull breeder in New York will also crop the puppy's ears for an additional $500.
If you love Pitbull or this specific breeder, they sell items like tee shirts, mugs, and sweatshirts with the company logo or picture of their dogs. The breeder also raises their Pitbull puppies indoors with the family. The puppies socialize with the children and different environments.
Top Blue Kennels Details
2. Blue Firepits NY
Blue Firepits, located in Binghamton, New York, has specialized in XXL Pitbull puppies since 2005. They specialize in breeding blue Pitbulls. They truly care where their puppies end up, so you'll have to do a brief interview to verify that you will be a responsible dog owner.
A $500 deposit is required to hold your spot, and they stipulate dogs can't be used for fighting. They give the buyer a two-year health guarantee and start the vaccination process at six weeks of age. The price of their Pitbull puppies for sale is based on the selected position. This Pitbull breeder in New York will ship anywhere in the United States, Canada, Mexico, and Paris. The cost of shipping in the United States is $600.
This Pitbull breeder purchases an airline ticket and sends a pet nanny with the dog on the flight. Frequent updates continue until you pick up your puppy at the airport. The breeder will also ship your dog via vehicle transportation to Pennsylvania, New York City, New Jersey, and upstate New York. There is a shipping fee with this service, calculated by the mile. You can also pick up the puppy in person.
Blue Firepits Details
Website: Blue Firepits NY
Location: Binghamton, New York
Email: groundbreakingbully@gmail.com
Phone: 607-229-8737
3. Blue Passion Kennels New York
Blue Passion Kennels is located in Freehold, New York, and established in 1993. This breeder is very selective in the breeding process and with the families' that purchase their dogs. A non-refundable $250 deposit is required, and a contract must be signed stating that the buyer will have the Pitbull puppy spayed or neutered by six months of age. For what it's worth, this is one of the oldest Pitbull breeders in New York that we could find.
This Pitbull breeder in New York gives a lifetime health guarantee. They hold onto the lifetime health guarantee certificate until the buyer shows proof that the animal was spayed or neutered. Eddie and Erica are the owners of Blue Passion Kennels. They have a meet and greet daily from 12 pm to 8 pm where buyers can visit and interact with the dogs. Their website contains a lot of information about the breeding process.
Blue Passion Kennels Details
4. Devil's Den Kennels NY
Devil's Den Kennels, located in Staten Island, New York, is known as Iron Dog Kennels. Iron Dog Kennels originated in 1996, and it still survives today as Devil's Den Kennels. They have several locations in New York City, Texas, Pennsylvania, and Canada.
Mike brought home his first Pitbull Terrier when he was 14 years old and had the first litter of puppies by the age of 15. The breeder focuses on genetics when breeding the Pits to ensure the breed remains a family-friendly social dog.  
Devil's Den Kennels Details
5. Clase Pitbull Bullies New York
Clase Pitbull Bullies, located in Coram, New York, has been in business since 2003. Pit bullies are the focus of this breeder. They are the oldest known blue nose breeder in New York.
At this breeder, you will find a one-year health guarantee as well as dog training programs. The Bullies are socialized and raised with children in order to reduce anxiety and stress when they transition to your home. The breeder claims that his XL Bullies have muscular frames, high drive, and excellent temperament. Clase Pitbull Bullies is veterinarian recommended and labeled as a Canine Good Citizen. They also screen their clients as they are a no fighting and no abuse Pitbull puppy breeder in New York.
Clase Pitbull Bullies Details
Pitbulls and World War History
Pitbulls were used during WWI and WWII because Pitbull breeders saw the dogs as more than companions than fighting dogs. Because of their loyalty, the Pitbull obtained the name "America's dog." Pulls were brave and worked on the front lines during the wars.
Many celebrities owned Pitbulls at this time. Helen Keller, Fred Astaire, Humphrey Bogart, and Theodore Roosevelt were known to own Pitbulls. After WWII, people treated Pitbulls as companions like any other dog.  
Many things changed for the Pitbull over the last three decades. Time Magazine featured the American Pitbull on the cover of the magazine. The picture used was of a vicious dog with the mouth open and teeth bared. People began to fear the Pitbull, and their reputation changed. People didn't want Pitbull puppies around their children or other animals. People perceived Pit Bull Terriers as vicious and uncontrollable.
Then, in 2007, NFL player Michael Vick was arrested for dog-fighting and because some of the dogs were Pitbulls, their reputation continued. In the mid-2000s, Pitbull breeders wanted to change the reputation of the American Pitbull Terrier.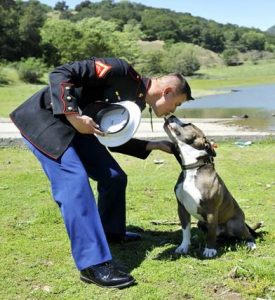 Pitbull Breeders Use New Measures
Pitbull breeders, especially in New York, started being very diligent and selective about breeding Pitbull puppies. They began by choosing which Pitbulls to mate based on not only strength but temperament. The breeders created another dog called the American Pit Bully. They coupled the Pitbull with the American Stafford Terrier, keeping the power of the Pitbull and the temperament of the American Stafford Terrier.
Many Pitbull breeders in New York specialize in this new dog breed. This breed, either the XL Bully or XXL Bully, is named depending on how much muscle the animal builds. These Pitbull puppies have extreme strength and are significantly larger than the American Pitbull Terrier.
Conclusion For The Best Pitbull Breeders in New York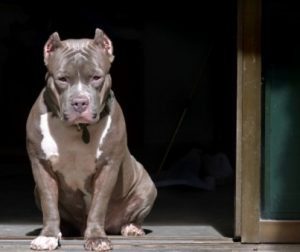 Pitbull Terriers are a misunderstood breed of dog. The many fears associated with Pitbulls puppies in New York declined with selective breeding. Nevertheless, Pitbulls are protective dogs and some situations may cause the Pitbull to react.
If the pitbull senses prey, like a squirrel, bird, or other small dogs, it may attack as it is a hunter by DNA. It would be best if you carefully thought about the best puppy for your family and household. You need to do your research and make sure you can handle the care that this breed of dog will need. Overall, Pitbull puppies in New York are a loving and caring dog breed. If they are socialized early with children, other animals, and different environments, the Pitbull can be a great family pet.
If this video of Pitbulls being wholesome doesn't convince you, we don't know what will! Check it out:
Garrett loves animals and is a huge advocate for all Doodle dog breeds. He owns his own Goldendoodle named Kona. In addition, he volunteers at the Humane Society of Silicon Valley, where he fosters dogs and helps animals. Garrett enjoys writing about Doodles and believes that dogs can teach humans more about how to live than humans can teach a dog.
Why Trust We Love Doodles?
At We Love Doodles, we're a team of writers, veterinarians, and puppy trainers that love dogs. Our team of qualified experts researches and provides reliable information on a wide range of dog topics. Our reviews are based on customer feedback, hands-on testing, and in-depth analysis. We are fully transparent and honest to our community of dog owners and future owners.