Did you know the most decorated dog in World War 1 was a Pitbull? Sergeant Stubby, fondly known as stubby, comforted thousands of wounded soldiers on the Western Front in 17 battles as a Pitbull.
This typical Pitbull behavior is just one case of how loving Pitbulls can be. Commonly stereotyped as aggressive, Pitbulls were negatively stereotyped because of irresponsible dog owners and sensationalized media stories over the years. However, Pitbulls are outstanding canines and loving pets to millions of United States households. They have excellent temperaments and have been successful as family pets, therapy dogs, K9 police dogs, and service dogs.
If you're looking for reputable Pitbull breeders in Texas we're here to help. We've done our own independent research to find breeders who care for their puppies by health and testing them. In addition, we looked for breeders who socialized their Pitbull puppies in Texas prior to them going to their forever home.
Other articles you will like: Indestructible Dog Beds for Pitbulls and Best Dog Kennels for Pitbulls.
1. Fort Blue Kennels Texas
Fort Blue Kennels have been breeding Pitbulls for over 18 years in Lubbock, Texas. They are one of the best Pitbull breeders in the DFW area and they are always available for any questions about their Pitbull puppies and the breed. They take time to properly guide every potential puppy buyer before making a purchase.
They are knowledgeable about the negative and positive attributes of their Pitbulls genetic makeup. Additionally, they combine their expertise and knowledge to weed out the negative and multiply the positive in their future litters by doing temperament testing. This helps to prevent against a Pitbull's aggressive behavior.
They search coast to coast and spare no expense to find the best studs in the United States. Shipping options are available as per arrangement. Contact this Pitbull breeder in Texas if you're interested in one of their puppies.
Pitbull Breeder Information:
2. Butler's Blue Bullys Texas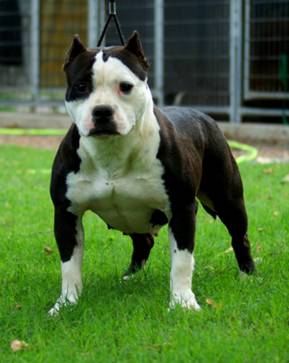 Butler's Blue Bullys, popularly known as Triple B, is a small kennel in Wilson County, Texas. They specialize in the best Blue American bullies in the southeast of the San Antonio area. The breeder is keen on their Pitbull puppies having excellent temperament, health, and structural correctness.
Their Pitbulls carry the blue color gene such as blue fawns, brindles, blue tri's, and other similar patterns. They have been and still breed for the best in the blue color for 13+ years running.
The breeder regularly updates their breeding pages for prospective Pitbull buyers in Texas. If you're interested, you can check their website and see if any litters appeal to you.
Pitbull Breeder Information:
3. Pryme Tyme Kennels TX
Pryme Tyme Kennels specializes in breeding blue Pitbulls and extra-large Pitbull puppies in Texas. They have been breeding Pitbulls for over 17 years. The breeder has the finest kinds of XL, XXL, XXXL Pitbulls that you can find in Texas.
The family-owned kennel thrives in creating bullies with massive heads, big heavy boned, and chest without sacrificing temperament, movement, beauty, or structure. They have produced some of the Country's premiere Pitbulls with foundation females and males. In addition, their dogs have excelled as working and companionship dogs.
They give the dogs the best care possible since the day they are born. They adhere to the UKC breeder's code of ethics and do everything necessary to ensure their Pitbull puppies in Texas are healthy, have excellent temperament, and are sound.
Pitbull Breeder Information:
4. MuscleHead Pitbull Kennel Texas
Musclehead Pitbull Kennel's goal is to breed American Pitbull Terriers (APBT) that are loyal and loving to their forever families. The family-owned kennel registers all their Pitbulls in Texas with the ABKC, UKC, and BCA. Thus, you know this is a reputable Pitbull breeder in Texas.
The kennel is keen on strong bone structure in various parts of their bully's bodies. Although they don't specialize in any specific bloodline, they love the Gottiline and Razor's edge. In all Pitbull breedings, they focus on the specific Pitbull, its bloodline/pedigree, and production quality.
Depending on the breeding, a Pitbull puppy for sale from this breeder ranges from $1000 to $2000. Visit their website to contact them today!
Pitbull Breeder Information:
5. Seven Star Bullies Texas
Seven Star Bullies is a small kennel in Houston, Texas, that breeds the highest quality of XL and XXL American Pitbull puppies. Their principal focus is to breed, raise, and positively promote the American bully. They raise their Pitbulls in a family setting and begin socializing early to give the puppies a good start.
Their dogs consist of Ruffian, Mugleston, Iron Cross, Ganghis Kon, Gotti, Greyline, and Extreme Bully bloodlines. They register their bullies with UKC.
When buying from Seven-star bullies, you can expect an American Pitbull with an excellent temperament, incredible size, impressive structure, wide chests, colossal heads, and in great health. Their Pitbull puppies for sale in Texas range upwards of $2500.
Pitbull Breeder Information:
Location: Houston, Texas
Telephone: 313-447-6862
Website: Seven Star Bullies Texas
Email Address: cordero@sevenstarbullies.com
Frequently Asked Questions About Pitbull Puppies in Texas
1. Are Pitbulls illegal in Texas?
Many states have laws prohibiting breed discrimination legislation, also known as BSL. These states include Florida, Illinois, California, Texas, and Colorado. Although these laws don't explicitly state "Pitbull", they target Pitbulls and other breeds such as Dobermans and Rottweilers.
Every city in Texas varies according to the requirements they have in place for Pitbull dogs. The City of Garland restricts American bulldogs and Pitbulls and required Pitbull owners to adhere to fencing requirements such as;
Your fence must be 6 feet tall when measured from the ground.
You must ensure the fence does not have any openings or gaps larger than 2 inches
You must construct the fence with wooden planks at least 11 gage chain link fencing or 0.5 inches thick.
Your gates must have a locking mechanism that keeps them closed securely.
The city of Childress does not allow the adoption of Chow Chows, Pitbulls, and other wolf-dog hybrids.
Houston bans all wolf-hybrids, Magnolia presumes all Pitbulls are dangerous, and Forest Hill declares pit bulls dangerous.
Before purchasing a Pitbull, we recommend you follow these guidelines and check with your city's requirements. It is also advisable to check the Pitbull's history in your area.
2. Were Pitbulls bred to fight?
Pitbulls trace their origins to the Old English Bulldog. Bred in the United Kingdom, for bull baiting, dog fights, and ratting. Pitbulls, upon arriving in America, were recreated to be multipurpose. They were bred with strength, vigilance, and agility in mind to enable them to serve as service dogs,  companions among others.
3. Can Pitbulls lock their jaws?
This is a common stereotype. A Pitbull's jaws don't lock when they bite. There is no mechanism in their mouth that allows them to do so. Pitbulls are thorough in seeing everything through to completion, and thus, it can be difficult to get them to stop biting if you don't train them well. Having a well-trained Pitbull will allow you to avoid biting situations.
4. Which Pitbull breed is the best?
Many people select a Pitbull puppy in Texas based on size, characteristics, features, and so on. There are small and large Pitbull dog breeds that you can select from. If you're looking for a small Pitbull breed, you can check for the Miniature Bull terrier. Keep in mind, the energy and playfulness is the same as a large Pitbull. For inexperienced dog owners, a large Pitbull is not the best choice. They need a steady and firm hand that will be thorough in training.
5. Are Pitbulls good with kids?
Just like many other dog breeds, a Pitbull that is socialized and raised properly will be an excellent companion for children of any age. That being said, as with many other dog breeds, take precautions to keep your dog and children safe. Don't leave small kids with a large dog unsupervised.
6. Will Pitbulls protect their owners?
Pitbulls are fiercely loyal and will see their owners as part of the pack. The owner is the best friend, provider, and caretaker. Like many dog breeds, animals instinctively protect their pack from predators. Pitbulls will do their best to keep their Pitbull parents safe. It is important, though, to train your Pitbull so they are obedient.
7. Will Pitbulls become aggressive and turn on you?
This depends. Dogs are a byproduct of their genetics and upbringing. Pitbulls who suffered abuse and neglect may develop aggression towards humans. This is why it is important to socialize your Pitbull puppies in Texas so they don't have fear-based behavior towards people. Equally important is to select the right Pitbull breeder in Texas.
Conclusion for Pitbull Breeders in Texas
Smart, loving, and energetic, Pitbulls make excellent companions, service dogs, and therapy dogs. Although popularly negatively stereotyped, Pitbulls are one of the best dog breeds an experienced dog owner can have. Pitbulls are a perfect match with an experienced dog owner who is firm, patient, and smart. We hope this list helps you out as you search for several perfect Pitbull breeders in Texas.
Other articles you will like: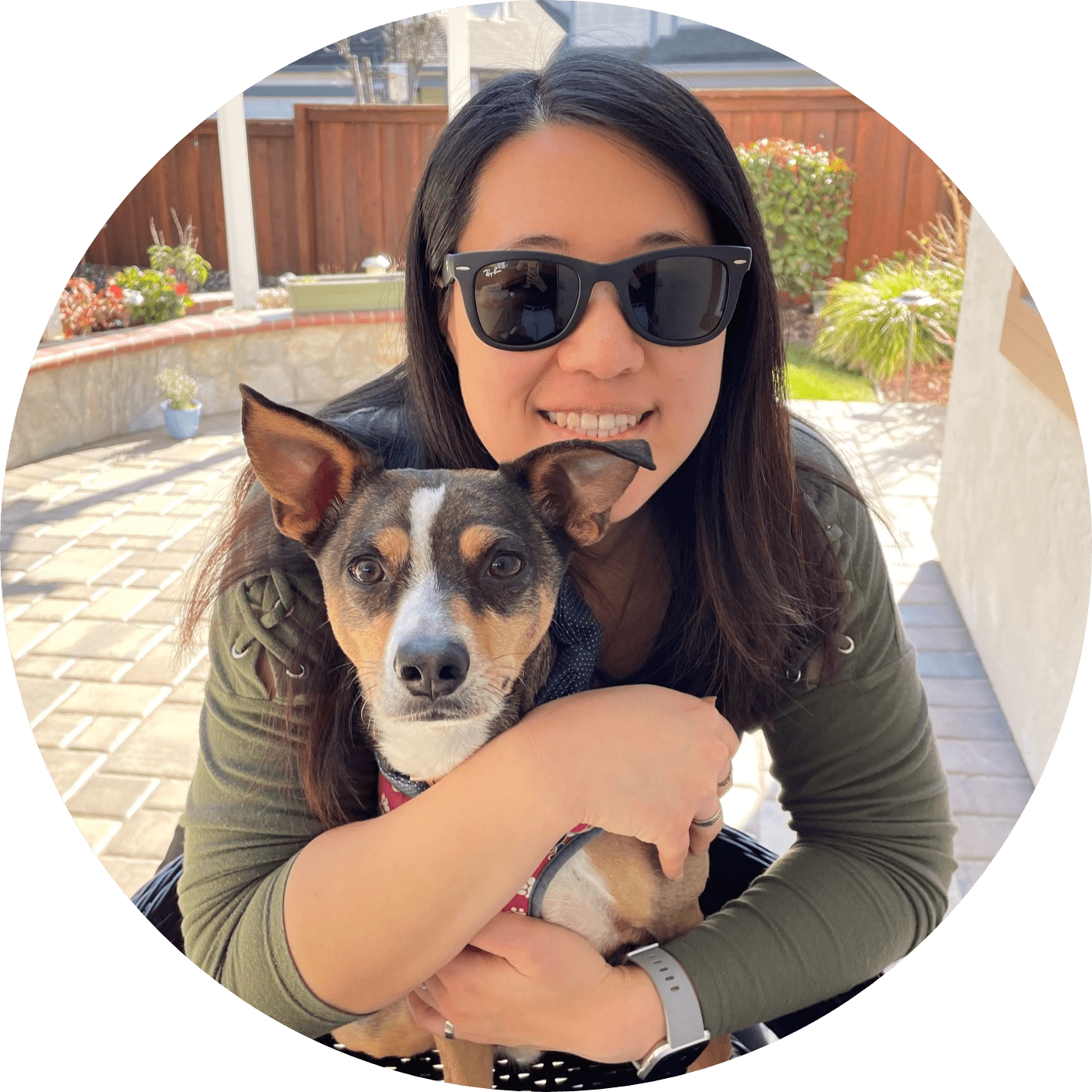 Dr. Sabrina Kong graduated from the Royal Veterinary College in England in 2016 and has been working at a small animal clinic in Northern California since then. She grew up in the Bay Area and got her bachelor's degree from Cal Poly San Luis Obispo. She also became a Certified Canine Rehabilitation Practitioner through a program at the University of Tennessee.
When she isn't in the clinic taking care of her four-legged patients, she enjoys traveling and trying new foods with her friends and her three-legged dog, Apollo. She adopted Apollo from her clinic when he was a puppy with numerous health issues. Dr. Kong truly cares about taking care of animals.