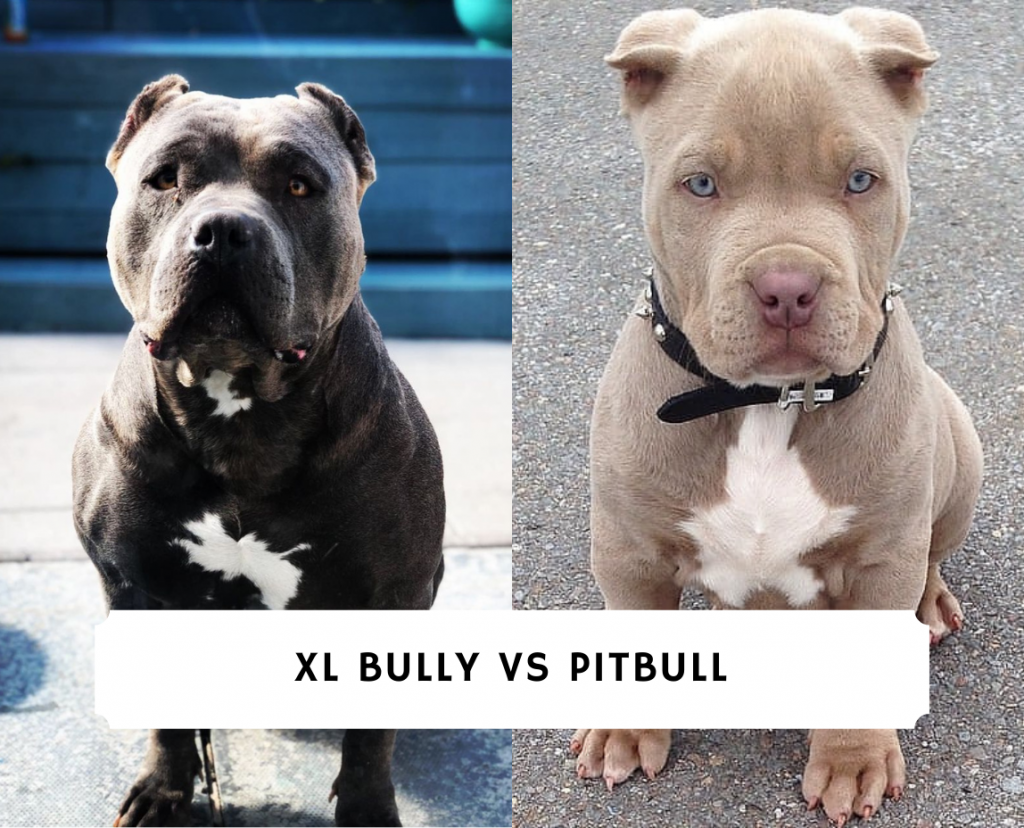 There are many differences between XL Bullies and Pitbulls that are important to consider when purchasing your next dog. The XL Bully is one of the most mishandled and misunderstood breeds around because they are compared to the Pitbull. It is important to truly understand the differences between these types of dogs before making the final decision about what you want. We will explain the difference between an XL Bully vs. Pitbull is in this article.
History of the XL Bully
The XL Bully and Pitbull are two very distinct dogs in a variety of different ways. The history of the XL American Bully goes back to the 1990s; it was bred to be the ideal family companion. Despite their tough look and strong build, these dogs are extremely lovable, intelligent, and loyal dogs. XL Bullies are a mix between the American Bully and Pitbull. They are not a type of Pitbull even though they closely resemble this type of dog at first glance. The primary difference lies within the temperament of each dog, though there are some different physical features you will notice.
History of the Pitbull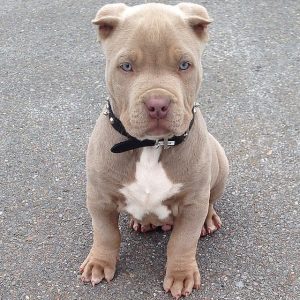 Pitbulls were historically bred as fighting dogs in the 1800s, with high prey drive, and are sometimes known to be aggressive. They are very intelligent, agile, and obedient dogs. They are people friendly but normally animal aggressive and usually thrive better as the only pet in the home. However, the Pitbull can still make a great companion if trained correctly. They normally weigh 30 to 60 pounds and 20" to 23" at the withers.
XL Bully vs. Pitbulls
XL American Bullies are known to be considerably larger than Pitbulls. Specifically, the males stand at 22″ to 26″ tall at the wither and females at 20″ to 25″ tall. They can also weigh 80 to 150 plus pounds. These dogs have the potential to be extremely big and strong animals. You will notice they have a large head and short legs and a muscular build.
In comparison to the Pitbull, XL bullies have more well-defined muscles. Even though these dogs are strongly built and muscular it does not take away from their sweet and soft personalities. Some more specific attributes include having noticeably wrinkly skin and as they increase in size the wrinkles become more pronounced.
More Information About the XL Bully
The XL Bully is the largest of the Bully breeds and has the same body type as the Standard American Bully. They have short muzzles that are very wide and squared or rounded at the end but not pushed in. Their short legs and smaller heights make their body very dense and concise.
The XL Bully was bred to be a docile family pet with minimal animal aggression as opposed to the Pitbull who can be much more aggressive. Additionally, the XL Bully is known to be intelligent and able to perform in any capacity such as service dogs, show dogs, and well-trained protection dogs. This makes them versatile and able to adapt to many situations.
The XL American Bully is known to have a high tolerance for kids and an overwhelming eagerness to please its loved ones. They possess great temperament, an impressive stature, loyalty, and know-how to show affection. They love attention, so you should expect tons of love from these dogs. Also, XL Bullies are always aware of their owner's emotions and body language making them easily able to discern between threatening or harmless situations.
This is a natural component the breed carries without being formally trained. These desirable characteristics make for an ideal family pet to have around the home as well as an excellent companion. Keep in mind that they are very athletic, functional, and healthy dogs but do require a decent amount of exercise each day, usually 30 to 60 minutes. Grouping exercise with a healthy diet is a must with these big and strong dogs. These dogs are very fun to work with and a joy to be around. They love people and adapt and adore strangers without any problem.
Frequently Asked Questions
Are XL Bully Good Family Dogs?
The tall and muscular frame of the XL Bully, as well as the unfortunate connotations of its name, may instinctively lead people to label this breed as more tough than lovable. However, the XL Bully actually makes a wonderful family dog.
The XL Bully is not naturally an aggressive breed. Instead, this dog has a calm and balanced temperament. Despite their size, XL Bullies are remarkably gentle. They also have a high pain tolerance, which makes them a good breed to have around children since they will be less likely to react with aggression.
In fact, the XL Bully is known to be so friendly with children that it is often called 'the nanny dog.' However, to be on the safe side, all interactions between XL Bullies and children (as with all dog breeds) should be monitored by an adult. Early socialization is also important.
Another key trait of the XL Bully is its loyalty. XL Bullies are intensely loyal to their owners and have a naturally protective nature. This, combined with the breed's strength, makes it a great guard dog for your home and family unit.
Do XL Bullies Have Lock Jaw?
No, the XL Bully does not have lock jaw. This is a rumor that has been circulating for many years and has been applied to many Bully and Mastiff breeds.
In order to explain why the idea that XL Bullies have lock jaw is false, it's necessary to explain what the term means.
While lock jaw is a term often used to refer to the bacterial infection Tetanus, this is not what is meant when a dog is referred to as having lock jaw. Instead, 'lock jaw' is used to indicate that a dog has the ability to lock its top and bottom jaw together when it bites. This would, in theory, increase the potential severity of the bite.
However, there is actually no such thing as lock jaw in dogs. No existing dog breeds have been found to be able to lock their jaws in this way when biting, including the XL Bully.
While the XL Bully can certainly deliver a very forceful and damaging bite, the idea that the breed will lock its jaw when doing so is a complete myth perpetuated by a widespread and unfounded fear of the breed. Moreover, the XL Bully's gentle temperament means that it will rarely exercise its ability to bite.
Conclusion for XL Bully vs. Pitbull
If you are looking for a fun, loving, and easily trained dog to have around the house an XL Bully may be the dog for you. This dog boasts an impressive and sometimes intimidating stature but never fails to be an affectionate, attention-seeking, and caring dog toward young children or their owner.
The XL bully has one of a kind looks similar to a Pitbull, free of their sometimes-problematic traits. All in all, the XL Bully is a great choice for any type of family or someone looking for a loyal companion. These dogs are smart, easy to train, and enjoy any type of attention which are key attributes any dog owner would be pleased with.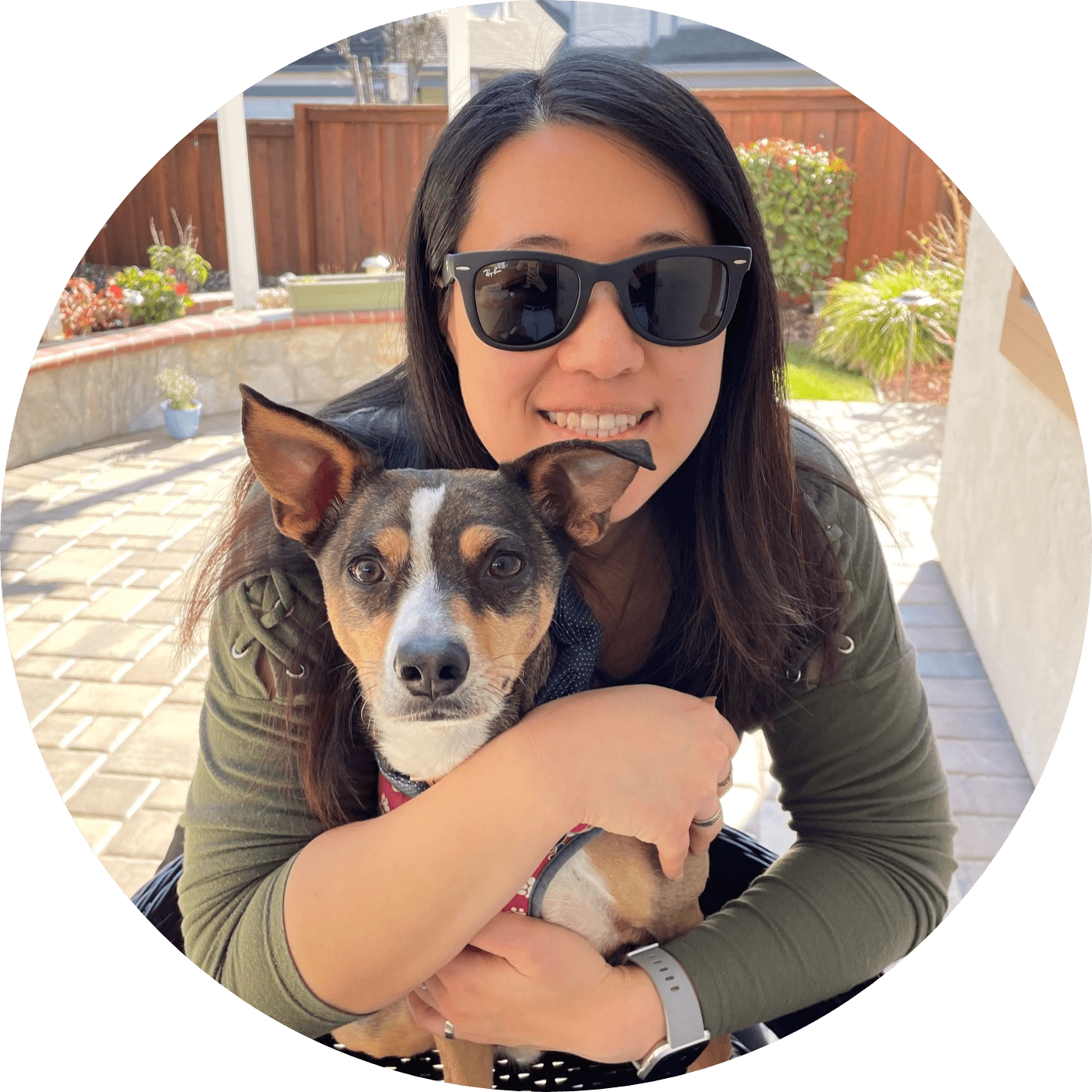 Dr. Sabrina Kong graduated from the Royal Veterinary College in England in 2016 and has been working at a small animal clinic in Northern California since then. She grew up in the Bay Area and got her bachelor's degree from Cal Poly San Luis Obispo. She also became a Certified Canine Rehabilitation Practitioner through a program at the University of Tennessee.
When she isn't in the clinic taking care of her four-legged patients, she enjoys traveling and trying new foods with her friends and her three-legged dog, Apollo. She adopted Apollo from her clinic when he was a puppy with numerous health issues. Dr. Kong truly cares about taking care of animals.