Goldendoodles are one of the best Doodle breeds out there, with a huge interest and love from the dog community worldwide. If you're shopping around for a companion and stumbled across this Doodle breed, you're probably asking yourself: Are Goldendoodles smart dogs?
Yes, Goldendoodles are smart and clever dogs because they come from two of the smartest dog breeds in the world: the Golden Retriever and Poodle. They learn to adapt in numerous different ways. Unlike many dog breeds, the Goldendoodle is very easy to teach because they pick up training commands quite quickly. If you're searching for an intelligent and family-like companion, the Goldendoodle dog breed might be what you're looking for. 
Not only are Goldendoodles great family companions, but they help countless people working as service or therapy dogs. WeLoveDoodles have some helpful and great tips to share about the intelligence of a Goldendoodle. They're much more intelligent than many people think.
Other articles you might like: Groodle (Goldendoodle) Dog Breed Guide and How Long Do Goldendoodles Live?
Is The Goldendoodle An Intelligent Breed?
Goldendoodles are incredible when it comes to memorization and intelligence. Many owners and enthusiasts believe that this breed is much easier to teach when compared to other dogs across the Goldendoodle community. They learn to pick up on our human commands and aim to please their owners. Goldendoodles are fun-loving family dogs, and many people appreciate their intelligence and perception levels.
The parent mix (Golden Retriever and Poodle) are known for being smart breeds. In fact, the Poodle is considered the #2 most intelligent dog breed. When you combine these two, you get a knowledgeable dog in return. This results in a dog that is smart and communicates well with its human owners.
Goldendoodles can easily understand commands and pick up on expectations as well. They're quick to pick up on simple commands, quickly learn potty training and crate training. The intelligence in a Goldendoodle doesn't mean they'll instantly become obedient. If you're a Goldendoodle owner, it's your job to train and shape your companion to become who they are. During training, it's recommended to apply positive reinforcements because it'll go a long way. 
Various factors can affect their intelligence and how quickly they adapt to certain situations. Goldendoodles love attention and socializing. If you're becoming a Goldendoodle owner, you should allow them to socialize with other pets and people because it can effectively put their brains to use. Goldendoodles will break out of their comfort shell with socialization and grow up to be confident, loving dogs.
If you look at the Goldendoodle breed and understand where they come from, their intelligence will make more sense. Poodles are ranked as the second most intelligent dogs, while Golden Retrievers are ranked fourth. With this mix, it's a great indication that the Goldendoodle dog breed is highly intelligent. While debatable, Goldendoodles might even be smarter than their parents.
Signs That Your Goldendoodle is Intelligent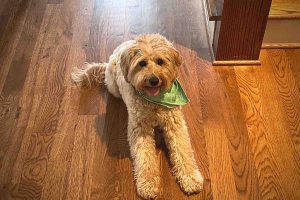 You can observe and find signs when your Goldendoodle is displaying its smartness. While these are not a tell-all remedy, they can be helpful factors that speak volumes about the intelligence of your companion. Humans can take various tests like the IQ test to rate their intelligence. For Goldendoodles, it's much different. There aren't any IQ tests for dogs.
However, you can find out if your Goldendoodle is smart based on the following:
Your Goldendoodle memorizes commands easily. Unlike other dog breeds, Goldendoodles will likely understand and respond quicker and more efficiently.
Most Goldendoodle owners have a daily routine and schedule. Assuming you'll have one set, you can find ways to puzzled your dog and learn their problem-solving abilities. You can find puzzles made explicitly for dogs for sale if you can't think of any ideas.
Your Goldendoodle might be in tune with your emotions and feelings. They can sense when you're sad or angry, which is another indicator of their intelligence. Goldendoodles are generally in tune with their owners, and they'll respond to how you feel accordingly. There are countless stories about owners discussing how their Goldendoodles comfort them during tough times.
Goldendoodles find ways to get attention from their owners. We don't necessarily mean that they misbehave for attention. We're talking about simple things like just rubbing against your hand, exposing their bellies for a nice rub, or maybe even offering its paw for a handshake without being asked. Goldendoodles do these things for attention from their owners, which is another indicator of their intelligence.
If you were to teach other dog breeds compare to the Goldendoodle, you'd realize how easy it is to train it.
Your Goldendoodle will understand familiar scenes and people they come across, even when it isn't things they see every day. For instance, your Goldendoodle might learn to spot a specific landmark when you travel to a different environment. Goldendoodles pick up on these things and will recognize where you're heading.
Many people don't realize the ability and intelligence of this breed. It's pretty incredible what Goldendoodles can pick up and how they can adapt themselves to different situations and environments. From communication skills to understanding commands well, Goldendoodles will pick up your tone and respond to your mood.
Whether you have a sad or angry tone of voice, your companion will figure it out. Goldendoodles can understand appearances and human hand gestures as forms of communication. If you compare the Goldendoodle to other dog breeds, you'll notice the drastic difference in their trainability skills and learning abilities.
Goldendoodles are perceptive dogs, which makes them quite charming dogs. With positive energy, they love to play and have fun. If you have children at home, then the Goldendoodle will be the perfect family companion. It's not uncommon to hear stories about Goldendoodles recognizing a baby and knowing when to be gentle or not.
Related: Are Goldendoodles Good With Kids?
Are Goldendoodles Easy to Train?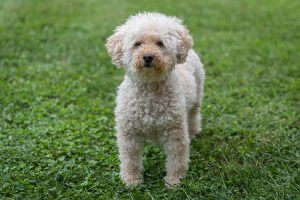 Whether you're a beginner with no experience in training a dog or not, Goldendoodles are one of the easiest breeds to train. Since they come from intelligent parents and have advanced perception and communication skills, their learning abilities will make life much easier for you.
Goldendoodles can learn and memorize multiple commands. Potty training should be much easier as long as you train them using positive reinforcement. This breed is perfect for families, first-time Doodle owners, and someone who wants a companion that'll understand them more. Many people raise Goldendoodles because they're great therapy dogs. a
Related: Goldendoodle Potty Training Tips and Are Goldendoodles Easy To Train?
Conclusion for "Are Goldendoodles Smart Dogs"
Are Goldendoodles smart dogs? Yes – Goldendoodles are smart dogs. The Golden Retriever and the Poodle passed down the breed's intelligence. The Golden Retriever is ranked fourth, and the Poodle is ranked second as the most intelligent dog. While Goldendoodles are smart dogs, raising them can sometimes be challenging. Every Goldendoodle is different in its unique ways. How your Goldendoodle turns out depends on how you shape them, and it's all from training and teaching them discipline. 
If you're ready to bring home a Goldendoodle companion, we compiled a list of the top breeders to save you time from researching:
For more information about the Goldendoodle's intelligence, watch "Testing Our Goldendoodle's Intelligence" from TheJoshAndMelissa down below: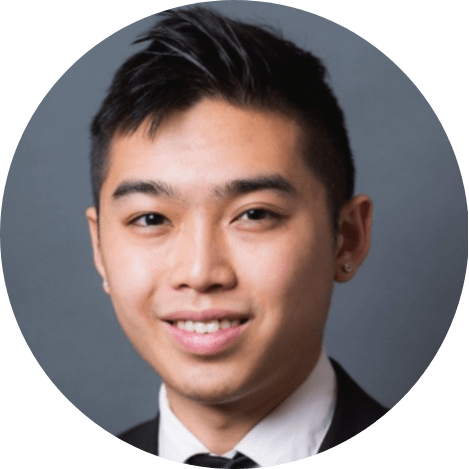 Andy is a full-time animal rescuer and owner of a toy doodle. When he's not saving dogs, Andy is one of our core writers and editors. He has been writing about dogs for over a decade. Andy joined our team because he believes that words are powerful tools that can change a dog's life for the better.
Why Trust We Love Doodles?
At We Love Doodles, we're a team of writers, veterinarians, and puppy trainers that love dogs. Our team of qualified experts researches and provides reliable information on a wide range of dog topics. Our reviews are based on customer feedback, hands-on testing, and in-depth analysis. We are fully transparent and honest to our community of dog owners and future owners.