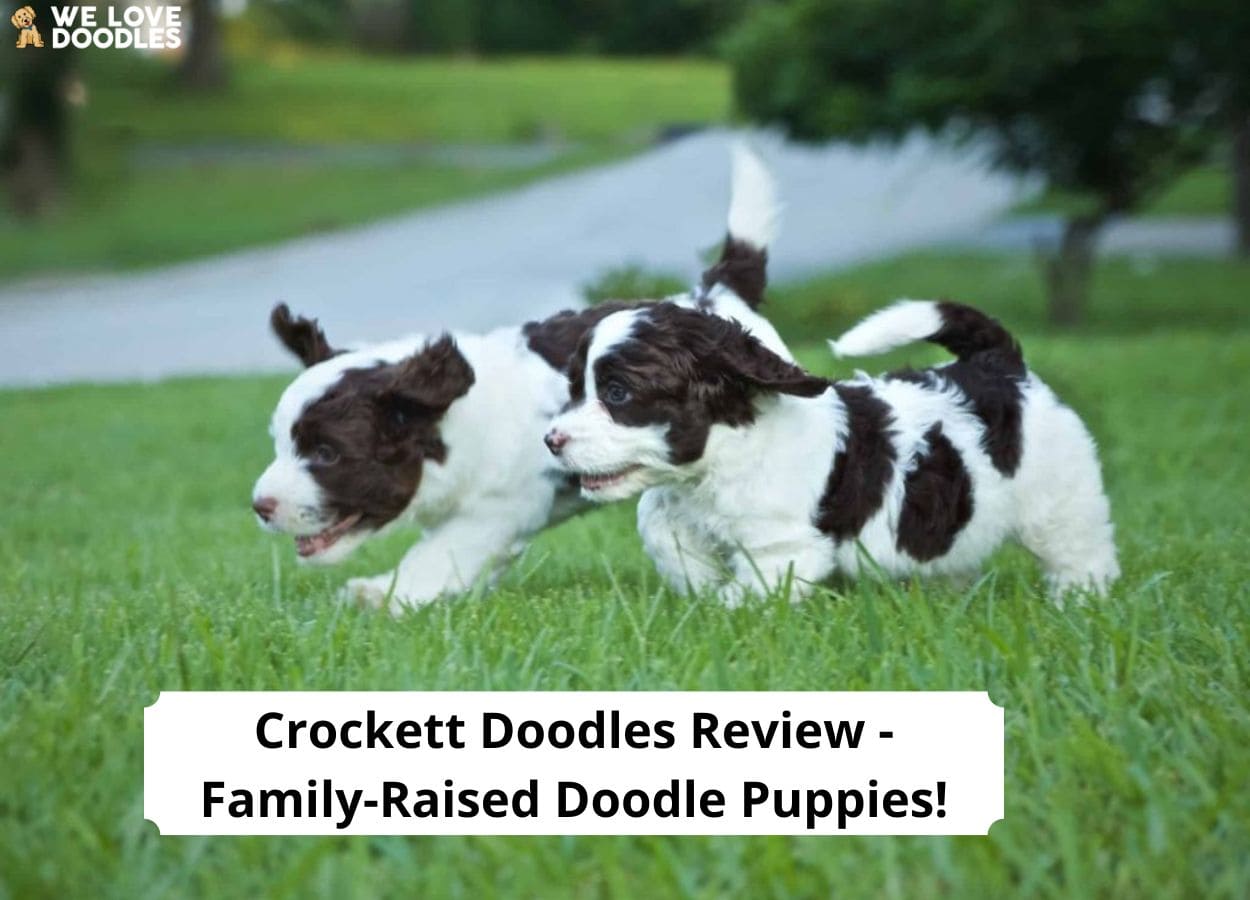 Welcoming a new puppy into your home is a big decision. Choosing where to get them can be an even larger one. You want your newest family member to be healthy, happy, and have a good temperament. But problems often aren't apparent until years down the line.
Choosing a responsible, reputable breeder can help to minimize potential problems. Crockett Doodles offers a wide variety of family-raised, responsibly bred Doodle puppies.
Before you scroll down this guide, "Crockett Doodles Review," you can check out these other related topics: Is PuppySpot a Puppy Mill and Lancaster Puppies Reviews and Information.
What Is Crockett Doodles?
Crockett Doodles started as a husband and wife team who planned to raise one litter of doodle puppies per year with their family apricot poodle. Having to turn away hundreds of families on the waitlist for their first litter, they realized that the demand for home-raised pups from a quality breeder was more than they could keep up with.
Not wanting to start a kennel, they partnered with several close friends to help raise litters of Goldendoodle puppies in their own homes. The first Partner Homes were born. Crockett Doodles has since expanded to a much larger network of families raising many different breeds of doodle — while still maintaining the ethos of the original Partner Homes.
What Sets Crockett Doodles Apart From Other Breeders?
Puppy mills prioritize profit over the health and well-being of their puppies. They breed puppies without consideration for genetic quality and remove puppies from their mother and littermates at a very early age. Puppies with genetic defects and poor temperaments are often the result.
Crockett Doodles isn't your standard kennel. It's a network of families that breed doodle puppies in their own homes. They aim to connect doodle puppies with loving forever homes.
Each Crockett Doodles Partner Home is carefully selected and adheres to Crockett Doodle standards. Health screening and genetic testing for parent dogs, socialization with humans and littermates, and adherence to responsible breeding practices.
Because each Partner Home has only one or two dogs, they become true members of the family. As a result, they raise each litter of puppies with the care and love they deserve.
When you buy a puppy from Crockett Doodles, you can rest assured that you'll match with a family-raised puppy, responsibly bred in a loving environment.
What Doodle Breeds Does Crockett Doodles Offer?
Originally specializing in Goldendoodle and Labradoodle puppies, Crockett Doodles has since expanded into many other breeds. By developing partnerships with more like-minded families, Crockett Doodles has grown to offer:
Goldendoodles
Labradoodles
Aussiedoodles
Bernedoodles
Cavachons
Cavapoos
Cockapoos
Maltipoos
Newfiedoodles
Sheepadoodles
Springerdoodles
Yorkipoos
Some breeds may only be available in select areas, depending on the locations of the Partner Homes that specialize in the breed.
Pricing
Crockett Doodles isn't your average puppy mill. And as a result, their prices are higher than most kennels. Puppies range from $2500 to $4000, depending on several factors — including breed, size, and color. Mini Doodles generally cost a bit more since minis often have smaller litters.
If you are unable to pick up your puppy directly from the Partner Home, delivery is available for an additional fee.
Wait Time
Crockett Doodles prioritizes flexibility for both Partner Homes and families on the waitlist. Partner families aren't rushed to breed to meet quotas or match deadlines. Families on the waitlist aren't pressured to buy a puppy if they aren't a perfect match.
As a result, wait times can be longer and less predictable than with your average kennel. When combined with extremely high demand, wait times often average between two and four months.
While some families may match with a pup in only a month or two, others may take the full four months — or sometimes even longer. In general, families with more specific wants will have longer wait times. Families who are okay with several breeds, in several sizes, with no preference for gender will often match much sooner.
Certain breeds may have longer wait times than others, depending on the size of the average litter and the number of Partner Homes specializing in that breed. Newer breeds of Crockett Doodles often have fewer families raising litters and longer wait times.
Availability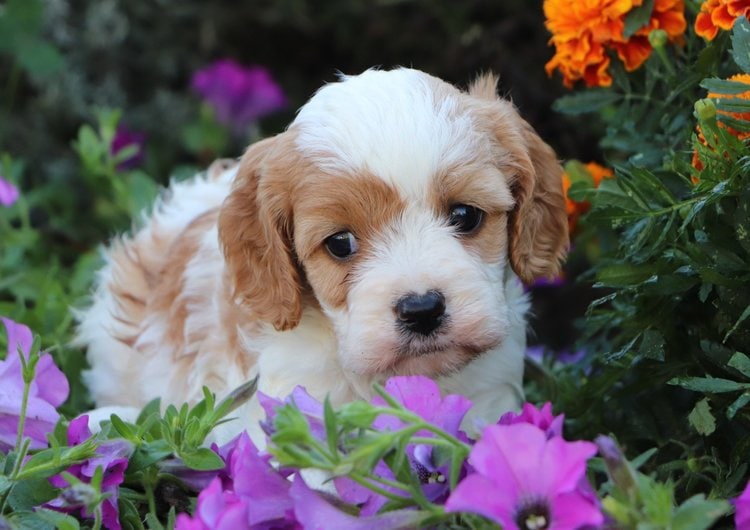 Based in Greenville, SC, Crockett Doodles has since expanded across the United States. There are Partner Homes as far north as Corning, NY, and as far west as San Diego, CA, with new Partner Homes in new states added regularly.
If within driving distance of your new puppy, Crockett Doodles encourages direct pick up from the Partner Home. If you're too far or unable, they offer delivery across the continental United States for an additional fee.
Responsible Breeding Practices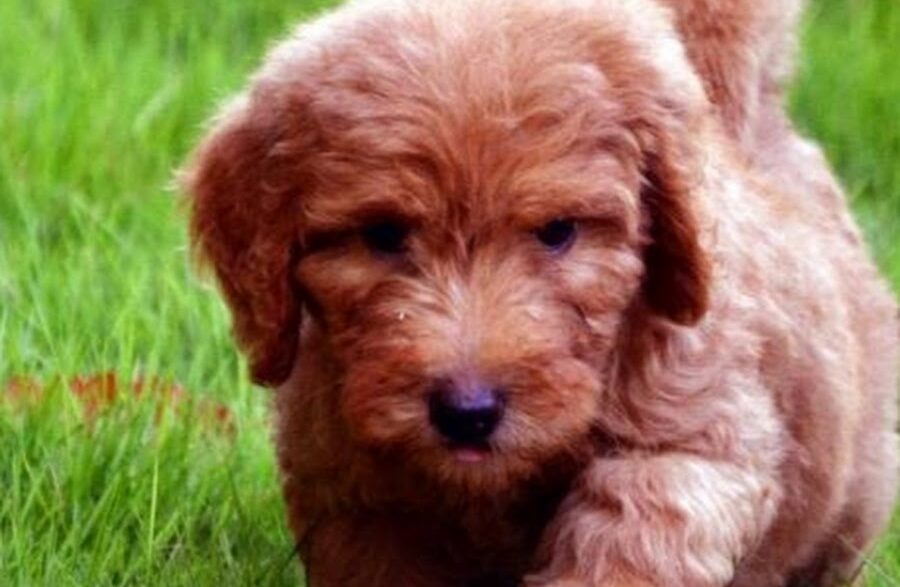 Crockett Doodles follows a majority of the breeding practices recommended by the Humane Society's Responsible Breeder Checklist.
Partner families breed sparingly and aren't required to breed again as soon as the mother is able.
Partner families specialize in only one or two breeds.
Puppies are not always available at each home.
Families receive medical records, including vaccination records, upon purchase. Crockett Doodles is currently in the process of adding additional health screens for parent dogs to check for genetic defects and other health problems.
Unfortunately, due to the COVID pandemic, Crockett Doodles is unable to match all criteria to a tee.
Puppies aren't only sold to people who the Partner Home has met with in person. But Crockett Doodles rigorously vets buyers to ensure they're a good match for each puppy sold.
Crockett Doodles encourages purchasers to pick up their new pup directly from the Partner Home. But unfortunately, they're no longer able to allow purchasers inside their homes. Before the pandemic, Crockett Doodles encouraged purchasers to see the environment firsthand.
Conclusion For "Crockett Doodles Review"
If looking for a reputable breeder of doodle puppies, Crockett Doodles has been serving the community for over seven years. Crockett Doodles puppies are raised in a nurturing environment from birth and treated like family, not a commodity.
Offering a wide range of doodle breeds, Crockett Doodles can help match you with the new puppy of your dreams.
If you find this guide, "Crockett Doodles Review," helpful, you can check out these other similar articles from our team at We Love Doodles:
Before you bring home your companion from Crockett Doodles, you can learn more about this dog breeder by watching the "We got a Sheepadoodle from Crockett Doodle" down below:
Garrett loves animals and is a huge advocate for all Doodle dog breeds. He owns his own Goldendoodle named Kona. In addition, he volunteers at the Humane Society of Silicon Valley, where he fosters dogs and helps animals. Garrett enjoys writing about Doodles and believes that dogs can teach humans more about how to live than humans can teach a dog.
Why Trust We Love Doodles?
At We Love Doodles, we're a team of writers, veterinarians, and puppy trainers that love dogs. Our team of qualified experts researches and provides reliable information on a wide range of dog topics. Our reviews are based on customer feedback, hands-on testing, and in-depth analysis. We are fully transparent and honest to our community of dog owners and future owners.