If you're searching for the best Pitbull breeders in North Carolina, then you've come to the right place. The name 'Pitbull' is a generic name used to describe a group of different dog breeds descendants of the bulldog and terrier breeds. This group includes the American Pit Bull Terrier, the American Bully, the American Staffordshire Terrier, the Staffordshire Bull Terrier, the American Bulldog, and nearly all other dogs that share the same physical attributes the ones above. In this guide, we'll cover the top breeders in North Carolina to make your search easier.
Before scrolling down this list of Pitbull breeders in North Carolina, check out these other breeds: Best Pug Breeders in North Carolina and Best English Bulldog Breeders in North Carolina.
Pitbull Dog Breed Information
The British Bulldog and Terrier were developed and popular for fighting sports, like bear/bull-baiting and intimidating and aggressive roles. However, it soon became apparent that it made more sense to use a lighter dog on its feet instead of the heavy bulldogs when it came to the wrestling matches. Therefore, it became imperative to produce a dog that could match the aggression and strength without its thickness.
After much cross-breeding and experimenting between the bulldog and the terrier breeds, the new creation, the 'Pitbull,' was eventually successful. The Pit Bull Terrier carried with it many controversies, especially when it landed in the United States, where organized dog fights had been outlawed since 1874. For this reason, the American Kennel Club (AKC) kept rejecting the offer to recognize the breed, causing lovers of the theme breed to form their own The United Kennel Club in 1898.
Decades later, AKC understood that eventually, they would have to recognize this dog breed that had been in existence on American soil for over 30 years. Thus, a conclusion was reached in 1972 to snub the name American Pitbull Terrier and recognize the dog as the American Staffordshire Terrier. Although dog fights became more and more disliked and criminalized even in the United Kingdom, some Pitbull owners kept organizing fights and using them to win bets and gamble or just for entertainment.
However, animal fights are not the only reason for the Pitbull's questionable image. They quickly became the poster dogs, especially in the media for armed runners, crime syndicates, drug traffickers, mafias, and the like. It became apparent that this breed was fast getting associated with the American gang culture. To counter that narrative, they also became a staple for the guys on the other side of the law, like the police force, immigration and customs, anti-drug trafficking units, customs, border protection, and so on.
All of them employed the services of Pitbulls to help them detect and solve ongoing crimes. But, all of the bad PR aside, a Pitbull is everything a great dog can be, with both physical and mental traits that make it a great dog companion for any worthy trainer. Pitbulls are pretty trainable, but it would be better to enroll them in obedience classes to get the best out of them. The good thing is, they are very eager to please, even with their propensity for temper tantrums, their determination to lead the way and not follow.
You need to know that Pitbulls are prone to coming down with the contagious Canine Parvovirus on the health front. So, as a responsible pet parent, you should ensure that it has received all its vaccination shots before you allow your pet to meet other dogs or animals. Although it is not easy to tell from their appearance, these dogs are also some of the funniest breeds with the most entertaining sense of humor. They remain childlike and playful all their lives—with them, maturity barely comes with age.
Pitbulls can be one of the most affectionate and 'touchy-feely' breeds out there when well socialized and trained. As intimidating as they can look, they can get along so well with people that family members can even consider leaving them alone as watchdogs. In recent times, Pitbulls have been known to serve as therapy dogs. That, in particular, is quite the turning point, considering that these dogs were initially bred for their abilities to soak their opponents in a blood bath during fighting sports.
Pitbull Mentions: Signs That Your Pitbull is Pregnant and XL Bully vs. Pitbull – What's The Difference.
Pitbull Puppies For Sale in North Carolina
The Pitbull has a bad rep and a tendency to be a threat to other pets around them. Therefore, it would be best that if you do get a Pitbull, you get one from people who are aware of its tendencies and are committed to breeding only dogs that would do justice to the Pitbull name. Getting your Pitbull from trusted breeders is the best way to get the best out of your new pet.
Pitbull Product Recommendations: Best GPS Dog Trackers and Best Dog Fitness Trackers.
1. Mr. Pitbull
First on the list of the best Pitbull breeders in North Carolina is "Mr. Pitbull." This breeder prides himself as the number one authority on anything Pitbull-related in the North Carolina district. The puppies are progenitors of quality parent breed, health conditions as well as temperament tendencies all considered.
Mr. Pitbull Details
2. Third Eye Kennels
This is a small family-owned Kennel located off the countrysides and home to different breeds of bully dogs. They pay special attention to each of their puppies, who they raised, socialized, and trained with love and affection.
Third Eye Kennels Details
3. Gator Head Bullies
These breeders are dedicated to breeding high-quality and top-tier bullies from the best bully bloodlines in America. They are consistent and are not swayed by the Pitbull's controversial PR, as they know a well-bred Pitbull's charming possibilities. 
Gator Head Bullies Details
4. ProBulls
Last on the list of the best Pitbull breeders in North Carolina is "ProBulls." With various dogs to pick from, this big ace breeder is persistent in giving dog lovers only the best of the Pitbull breeds, with no shortcuts. They ship to North Carina residents as well as the rest of the United States. So in case you have space where your four-legged friend will not feel confined, be it an apartment or a house, a Pitbull could be your choice, now that this article has dispelled the negative image that accompanies it. Getting a Pitbull would be most appropriate if you are looking for a pet who will keep you engaged with its or her antics and requests for treats, keep you company as you work at home or watch television, and be your best friend you could ask for.  
ProBulls Details
Raising a Pitbull in North Carolina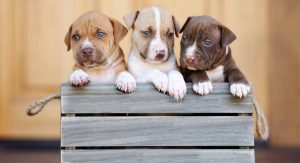 Health: Pitbulls are generally healthy, but a few of them can suffer from heart disease, hip dysplasia, allergies, hypothyroidism, etcetera. Conscious breeding practices like making sure parent breeders are not carriers of these illnesses and so will not pass them on genetically are of utmost importance to dog owners who want to prevent these things from happening to their dogs.
Adaptability: The Pitbulls are also quite adaptable to modern home life. They do not necessarily have to be security dogs alone in the yard. Some of them fancy themselves as 'lap dogs.' They can be low-maintenance couch potatoes and goofy as hell when around those they love. When properly socialized, they can adapt to other animals and children quickly.
Temperament: Due to its history in the lots, the Pitbull sees other animals, especially dogs, as default threats and occasionally attacks them. However, a Pitbull is not likely to attack humans since its initial training involved allowing its carers to reach out to it in the fighting pits. Nevertheless, their owners should take extra caution when around multiple other pets, as their tempers cannot be trusted. Most other dog breeds tend to fight. The Pitbulls need extra attention because they were bred to fight, so it has become their innate urge, making them start fights, sometimes for no reason at all. No matter their urge to fight, Pitbulls are affectionate, loyal, and caring with their owners. Goofy, hilarious, and entertaining, as well as intelligent, strong, and trainable. It is essential to know that aggression is not all there is to the Pitbull—they are cuddly, fun buddies too.
Grooming: The Pitbull coats are low maintenance in terms of cleaning. They need an occasional bath and brushing with a stiff brush once in a while to have them shining and clean. However, regular teeth brushing, possibly daily, prevents tartar build-up. Their nails should be trimmed, and ears and nose checked for signs of irritation, redness, or disease symptoms. Pitbulls come in many colors; red, blue, grey, black, brown, white, brindle, etcetera. 
Care: It is recommended to give them a daily diet of 2.5 cups of dry feed split into two servings. However, how your dog feeds depends on several variables, including its level of physical activity. The ultimate guide is to ensure you only provide high-quality food nourishing and making them full for longer.
Pitbulls need to be walked and exercised at least for an hour daily to keep them active and healthy. Also, they should not be left outside for long periods as they can easily catch a cold, regardless of how warm the weather might be.
More Pitbull Guides: Bulldog vs. Pitbull and When Do Pitbulls Stop Growing?
Conclusion For The "Best Pitbull Breeders in North Carolina"
There was a time when the Pitbull was called the 'Nanny Dog.' This article has been an attempt to show the loving and brave faces of the Pitbull, which acquired a fearsome reputation in the late 1900s. These are medium-sized gentle creatures that like nothing more than spending time with their humans and make one of the best companions.
For more articles with mentions of the Pitbull, feel free to check out:
To learn more about raising a Pitbull, watch "Tips for First Time Pitbull Owners" from Top Bullies down below: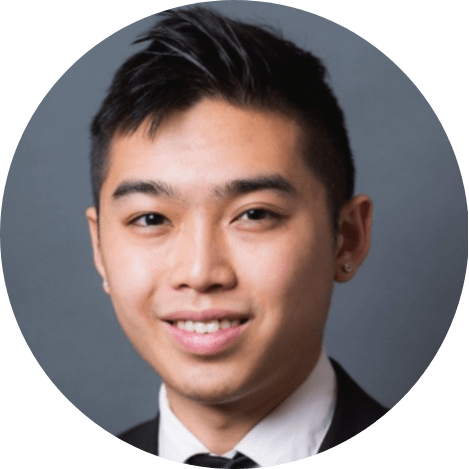 Andy is a full-time animal rescuer and owner of a toy doodle. When he's not saving dogs, Andy is one of our core writers and editors. He has been writing about dogs for over a decade. Andy joined our team because he believes that words are powerful tools that can change a dog's life for the better.
Why Trust We Love Doodles?
At We Love Doodles, we're a team of writers, veterinarians, and puppy trainers that love dogs. Our team of qualified experts researches and provides reliable information on a wide range of dog topics. Our reviews are based on customer feedback, hands-on testing, and in-depth analysis. We are fully transparent and honest to our community of dog owners and future owners.