Are you searching for Rottweiler puppies under $250? Rottweilers are a gentle breed and have consistently ranked in the American Kennel Club's top ten most popular dog breeds in the country. Because of the demand for these dogs, Rottweiler puppies can be expensive.
Thankfully, there are responsible kennels, breeders, and other sources that make Rotties more accessible to the average American. We've compiled a list of resources to help you find Rottweiler puppies under $250.
Adopting a puppy into your home is a big decision. Take your time, do your research, and ensure that your breeder is a good fit for you. When possible, visit the kennel in person prior to exchanging money, and always use your instincts to help guide you in finding the perfect puppy for your family.
Before you scroll further down this list of places with Rottweiler puppies under $250, you can check out these other dog-related guides from our team at We Love Doodles: Best Rottweiler Breeders in the United States and How to Take Care of a Baby Rottweiler.
Finding Rottweiler Puppies Under $250
Here's a list of places we found for you with Rottweiler puppies under $250. We hope this list helps you find what you're searching for.
Rottweiler Product Recommendations: Best Flea Collars For Dogs and Best Pin Brushes For Dogs.
1. Rotten Rottie Rescue
Rotten Rottie Rescue is a rescue organization based in Arizona, and they take in Rottweilers of all ages. You'll find rottie puppies, adults, and even seniors, and you can adopt many for only $250. Rescues come from all over the state and have various backgrounds. Some may have been abandoned, while others may have been orphaned.
Speak with the team at Rotten Rottie Rescue to find out which puppy or dog is right for your lifestyle. The group will ask you about your household members, your experience with pets, your existing animals, and your expectations for your dog. You may be required to participate in a home visit.
If you're unsure whether the Rottweiler breed is right for you, you can spend time with the animals before making a decision. Attend one of the team's Pack Walks with your dog or walk one of the rescues. Other events are listed on the team's Facebook page frequently.
Rotten Rottie Rescue Details
2. Lancaster Puppies
Lancaster Puppies is a great source for Rottweiler puppies under $250. If you're on a tight budget but want a quality puppy, search by breed, then use the slider scale to select your price range. While many puppies are still priced in the thousands of dollars, you can find quite a few offered at a fraction of that cost.
Rottweiler puppies are located across the United States, and they're sold by individuals and independent breeders. With that in mind, you'll need to vet your seller carefully. Interview them, ask for references and, when possible, visit the facility or home before you make your final decision.
Because Lancaster Puppies does not act as a liaison between you and the seller, you'll want to verify the health status of your dog. Confirm that your Rottweiler puppy will be up-to-date on vaccinations and on any appropriate dewormer. You'll also need to discuss whether you have breeding rights for your dog.
Lancaster Puppies Details
3. Good Dog's Rottweilers
Good Dog is an excellent resource for families looking for affordable puppies. You'll find quite a few Rottweilers under $250 and other purebreds and designer breeds. We love that Good Dog is a popular platform for small-scale, responsible breeders who don't have a website. You can find many prolific breeders on Good Dog who specialize in Rottweilers.
In addition to specialists, Good Dog allows shelters and rescues to advertise on the platform. These organizations generally charge an adoption fee, and most require dogs to be spayed or neutered before joining a new family. Take this into consideration if breeding your dog is your goal.
You can search breeders by entering Rottweiler into the search field, or you can view shelters nearby to the area in which you live. In either case, you'll be given a list of breeders that fit your criteria.
Photos of available puppies, contact information for the breeder, and other information will be given. Good Dog breeders and shelters are scattered throughout the United States, and many offer shipping or delivery options. If you find a puppy you love – even if they are located across the country, it doesn't hurt to ask.
Good Dog Details
4. Greenfield Puppies
Greenfield Puppies is another Pennsylvania-based organization that offers the transport of puppies to locations across the United States. There are dozens of breeds available, but they will vary from state to state. For instance, when this guide was compiled, all available Rottie puppies were located in Pennsylvania.
This may periodically change. Greenfield Puppies offers shipping service for dogs that begins at $545. This, of course, will add to the total cost of your dog. With that in mind, it's easy to find Rottweiler puppies under $250. Use the pull-down menu to select "puppies under $300" to be presented with pictures of all dogs meeting your criteria.
Bear in mind that many of the Rottie puppies in this price range will be mixed breed dogs. Purebred Rottweilers will typically be a bit outside this price range but come available occasionally.
Puppies sold in Pennsylvania come with a 30-day health guarantee. If you're purchasing a puppy from a different location, you'll need to ask your breeder about warranties on your dog. Your health guarantee may include the requirement that you spay or neuter your pet.
Greenfield Puppies Details
5. Facebook Marketplace's Rottweilers
You may be aware that Facebook Marketplace doesn't allow the sale of pets. However, a few local interest groups feature Rottweiler puppy listings. Use search terms like "Rottweiler puppies near me" or "Rottweilers for sale" to find these pages and groups.
Your local yard sale group on Facebook can also be a great resource. As with any transaction, you'll need to exercise caution. Meet in a public place, if possible. Bring a trusted friend if you'd prefer to travel to the kennel to see the conditions in which your puppy was raised.
Always interview the seller and follow your instinct before exchanging money. In addition to finding breeders and private sellers in your area, Facebook allows you to connect with Rottie enthusiasts worldwide. You can share advice, ask questions, or post pictures of your Rottweiler with like-minded individuals.
Facebook Details
6. Adopt a Pet
Adopt a Pet is another nationwide, classified-type forum. Within the listings on this site, you'll find individuals, breeders, and shelters with Rottweiler puppies for sale. Many are under $250, though the price range will vary greatly from the seller to seller.
Adopt a Pet advertisers offer purebred and mixed-breed dogs. You will be unable to search for Rottweiler puppies without entering your location. However, many sellers on Adopt a Pet will ship or deliver dogs. If you don't find a dog that matches your lifestyle within your immediate surroundings, it's okay to widen your search circumference a bit.
Many breeders and sellers are willing to meet you, as well. Because adoptable dogs come from all walks of life, you'll need to narrow down your search by age. Alternatively, you can opt to adopt an older Rottweiler.
Most dogs listed on Adopt a Pet are in shelters or are being re-homed through no fault of their own. Inquire about your dog's history and bring home a new-to-you adult or senior dog if there are no puppies in your area.
Adopt a Pet Details
7. AKC Marketplace's Rottweiler Puppies
The American Kennel Club is widely known across the United States as a reputable organization that puts the integrity of its registered dog breeds first. One of the AKC's many services is a marketplace where breeders can list puppies for sale. You'll find dozens of Rottweiler litters advertised on AKC Marketplace.
First, you'll need to search by breed. Read a bit about Rottweilers if you like, then look through the breeders who have chosen to partner with the AKC. It will take a bit of legwork on your part, but well worth the effort to find the perfect puppy for your family.
Rottweilers' prices will vary from breeder to breeder, and they can be quite pricey. However, you can often find breeders who are selling Rottweiler puppies under $250 for varying reasons. In addition, these kennels retire dogs, and those who aren't their household pets are sold to the best match.
You will need to speak with the breeder about breeding restrictions on your dog; generally speaking, dogs sold for breeding are more expensive. Your kennel's health guarantee is another point of discussion you'll want to address before you bring home a dog.
AKC Marketplace Details
Frequently Asked Questions
Still looking for the right source for your Rottweiler puppy? Are you still deciding whether a Rottie is right for you? Here are some frequently asked questions – we have the answers!
What is the cheapest Rottweiler?
The cheapest Rottweiler may not be for sale at all – he may be available in your local shelter. Many shelters and rescues offer low-cost dogs, and some even have fee-free events which allow you to bring home a spayed or neutered, vaccinated, and microchipped dog at absolutely no cost!
Check your local community bulletin board, whether it's your newspaper or a Facebook page to learn about the puppies (and adults and seniors, too) that are adoptable in your area.
Who should not own a Rottweiler?
Rottweilers aren't necessarily a great choice for first-time dog owners. While they're smart and generally obedient, they're strong and have a natural prey drive as they were bred to hunt.
Should you decide you'd like to get a Rottweiler, it's going to be a good idea to enlist the help of a trainer. Teach your dog his manners from as early an age as possible to avoid behavioral issues later in his life.
What states ban Rottweilers?
There are no American states that have banned citizens from owning Rottweilers. However, you'll need to look closely at your locality. In some cities and towns, as well as some apartment complexes and HOAs, Rottweilers are a hard no! In fact, it's best to get written permission from your HOA leaders or your property manager prior to bringing home your new beloved pet.
Will Rottweilers turn on their owners?
Not usually, no. In fact, studies have shown Rotties to be one of the most protective breeds, so if your Rottweiler is going to attack it will likely be to protect you!
That's a double-edged sword, though. Rottie owners have complained that, in the course of "roughhousing" or innocent play, their dogs have gotten mouthy with other family members. Training your dog is imperative, but you should also watch how you play with your family members when your furry friend is around.
Conclusion For "Where Can You Find Rottweiler Puppies Under $250."
Rottweilers are an extremely popular breed among Americans, and because of this popularity, the cost of purchasing one can seem unattainable to some families. Thankfully, breeders, individuals, and shelters across the country sell these gorgeous Rottweiler puppies for under $250.
Always do your research in advance; check reviews, interview the seller, and ensure that you and the breeder are a good fit. Then get ready. You and your family will love your new rottie for years to come.
If you find this guide, "Where to Find Rottweiler Puppies Under $250," helpful, you can check out these other dog-related recommendations from our team:
Before you bring home a Rottweiler puppy companion, you can learn more about this dog breed by watching the "Rottweiler: The Pros and Cons of Owning One" down below: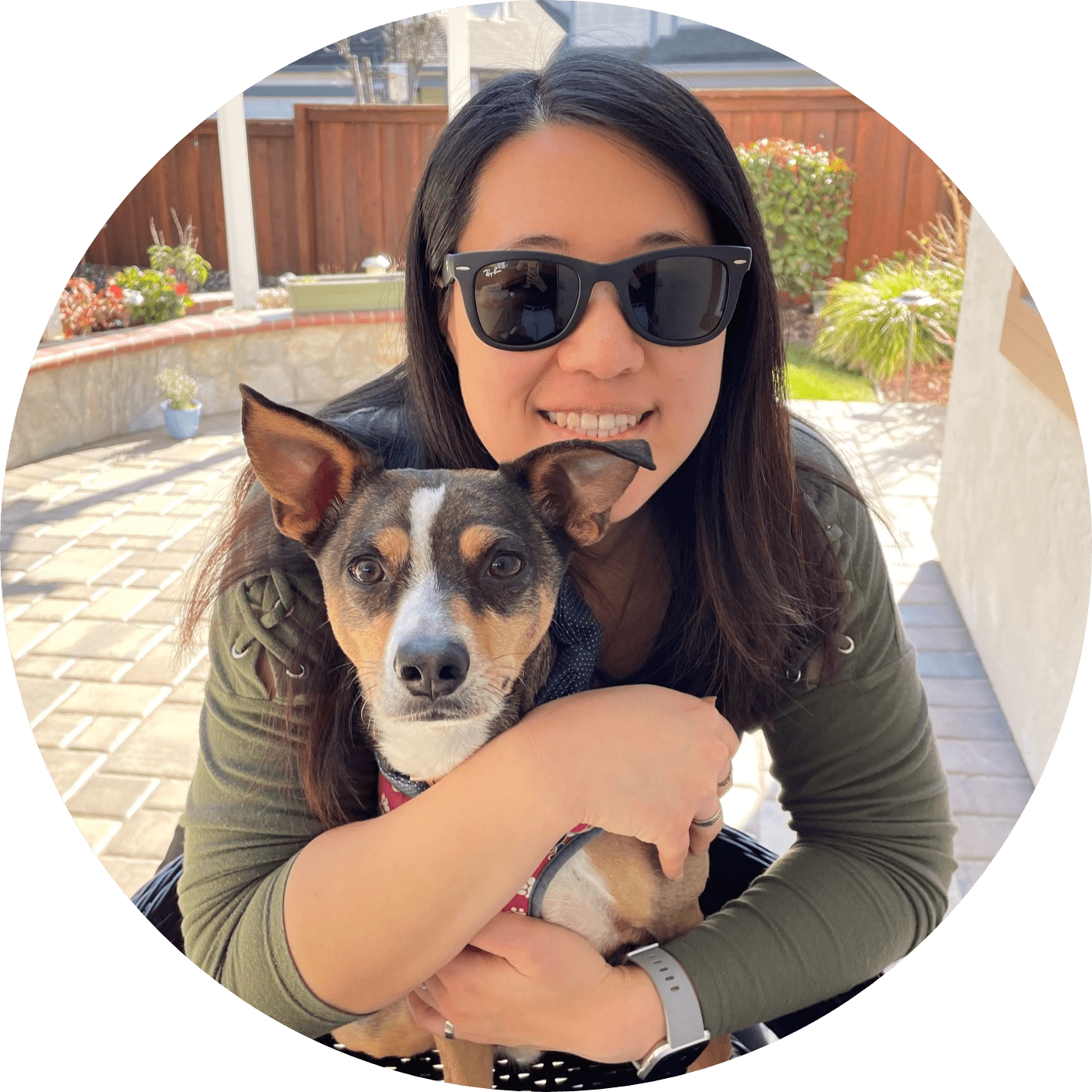 Dr. Sabrina Kong graduated from the Royal Veterinary College in England in 2016 and has been working at a small animal clinic in Northern California since then. She grew up in the Bay Area and got her bachelor's degree from Cal Poly San Luis Obispo. She also became a Certified Canine Rehabilitation Practitioner through a program at the University of Tennessee.
When she isn't in the clinic taking care of her four-legged patients, she enjoys traveling and trying new foods with her friends and her three-legged dog, Apollo. She adopted Apollo from her clinic when he was a puppy with numerous health issues. Dr. Kong truly cares about taking care of animals.