If you are looking to open your heart and home to one of the free puppies in Colorado, keep reading to find out the best places you can find your furry companion. Colorado is thought to be amongst the most animal-friendly states in the United States.
This is why it is relatively easier to find the free puppy of your dreams among the numerous shelters here that strive to provide forever homes for puppies and other animals. Adopting your free puppy will save two precious lives – the pet you adopt and the pet taken in with the vacant shelter.
Various organizations are running sophisticated placement programs in Colorado for puppies from which you can adopt a dog, for instance, the Colorado Animal Rescue, 2 Blondes All Breed Rescue, Evergreen Animal Protective League, and Breeder Release Adoption Service.
You can also check out other rescues with adoption facilities based in Colorado, such as Moms And Mutts ~ Colorado Rescue For Pregnant And Nursing Dogs, the Rocky Mountain Cocker and Friends Rescue, and the Larimer Humane Society.
Before you scroll further down this guide, "Where Can You Get Free Puppies in Colorado," you can check out these other dog-related recommendations from our team at We Love Doodles: Best Pitbull Rescues in Colorado For Adoption and Best Cocker Spaniel Rescues in Colorado For Adoption.
Find Free Puppies Near Me in Colorado
We have created a comprehensive guide about these places to help you discover their practices, adoption procedures, and locations.
Dog Product Recommendations: Best Brooms For Dog Hair and Best Slow Feeder Bowls For Dogs.
The Best Places to Find Free Puppies in Colorado
Now that you're ready to adopt a dog, you'll want to know where to begin in your search for a free puppy. The following resources are responsible, reputable organizations that can match you with the perfect puppy for your lifestyle and household.
1. Colorado Animal Rescue
The 501(c)(3) non-profit Colorado Animal Rescue provides pet care services to the Roaring Fork Valley, Glenwood Springs, and Garfield County. Colorado Animal Rescue guarantees that every animal has a wonderful place in a state bonded by the competent care of fit, content, and flourishing animals.
The organization aspires toward perfection in animal welfare, awareness, and activism. Colorado Animal Rescue makes an effort to ensure that all acquired pets are put in a home that is suitable for their requirements and that the adopted puppies are compatible with their eventual owners' lifestyles and personalities.
The shelter's website has all adoptable puppies listed for easy viewing. Once you have found a dog that matches your requirements, you must fill out an online questionnaire on dog and puppy adoption provided by Colorado Animal Rescue via email. The application may take up to one business day to be reviewed.
As soon as your adoption date is scheduled, you can take a trip to the rescue at 2801 County Road 114, Glenwood Springs, any time from Tuesday through Saturday between 11 AM and 5 PM or on Sunday from 11 AM to 3 PM.
Colorado Animal Rescue Details
2. Animal Rescue of The Rockies
Colorado-based 501(c)3 nonprofit organization Animal Rescue of the Rockies is another option to check out during your search for free puppies. The organization was founded in 2003 by a few friends who envisioned an alternative to packed shelter atmospheres.
Therefore, Animal Rescue of theRockies tends to collaborate with foster families to offer stray animals the opportunity to interact in a family atmosphere, which also provides them the benefit of adjusting to their new permanent dwellings far more rapidly.
Over 10,000 animals have been adopted through Animal Rescue of theRockies. To adopt your free puppy from Animal Rescue of the Rockies, you should browse the cutest listings of dogs in Colorado online.
You will then have to fill out the adoption form online, and the shelter will contact you within 2 days to address any concerns about the puppy you are interested in. Animal Rescue of the Rookies will contact the foster families to discuss and schedule a meeting if they believe the pupa greatderful match for you.
Animal Rescue of the Rookies Details
3. 2 Blondes All Breed Rescue
Another 501 c3 non-profit dog rescue, 2 Blondes All Breed Rescue, is committed to saving dogs from overcrowded, high-kill facilities. The charity tries to preserve puppies by finding their permanent abode by collaborating with community volunteers, foster families, qualified vets, instructors, daycare facilities, and shelters.
Since starting its services in 2015, 2 Blondes All Breed Rescue has saved, nurtured, and placed more than 10,500 dogs in forever homes. The organization is based in the Denver metro region and places dogs for adoption in Ft. Collins, Colorado Springs, and Denver. As evident from its name, you can find all breeds of dogs there.
2 Blondes All Breed Rescue has a rigorous adoption procedure that you must be ready for before you begin the process. Firstly, you should go through the guidelines and requirements for the adoption of dogs listed on their website. This is important specifically in their case because their requirements are stricter than standard shelters.
For instance, you have to be 25 years of age or more to be an eligible adopter. If you find yourself interested in a particular dog listed on their website, you should begin by completing the online application. The application process involves several stages of review and verification. Therefore, it has a waiting time of 14 days before you can request or receive a response.
Once approved, you can schedule a meeting with the puppy of your choice either at their foster homes or at adoption events. Do note that 2 Blondes All Breeds Rescue doesn't have an open location accessible to the public and is primarily foster-based, with dogs in foster homes all over the Denver area.
2 Blondes All Breed Rescue Details
4. Evergreen Animal Protective Leagues
As a foster-based rescue group, EAPL lacks the facilities to accommodate all available dogs. Most of its rescue animals are loved in foster homes along the Front Range Corridor, surrounding mountaintop towns like Evergreen, and in Evergreen itself.
You can get in touch with EAPL by calling (303) 674-6442 or sending an email to eaplevergreen@eapl.com. You can start the adoption procedure with Evergreen Animal Protective League by filling out an online dog placement form, selecting adoptable dogs, or describing the kind of puppy you want to acquire.
The application submission does not bind you to adopt any particular dog. After receiving your application, the organization will contact you and confirm that you are a perfect fit for the desired dog.
The foster carer will then contact you to set up a meeting so you can determine whether or not you want to finalize the adoption. You will also have to arrange a home visit with an Evergreen Animal Protective Leagues volunteer so they can ensure your house fits the needs of the dog you are adopting.
The adoption agreement must be filled out once the adoption has been approved. In the coming days, Evergreen Animal Protective Leagues will stay in touch to ensure everyone, both you and the dog, are content.
If everything is okay, adoption will be completed. The website of Evergreen Animal Protective Leagues also has fantastic guides on pre-puppy prep, crate, feeding, and potty training for you to explore once your puppy is home.
Evergreen Animal Protective Leagues Details
5. Breeder Release Adoption Service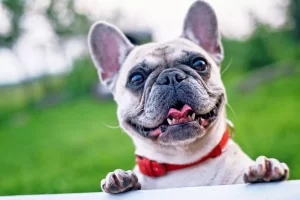 A 501c3 non-profit animal welfare group called Breeder Release Adoption Service also adopts puppies recovered from breeders who generally operate puppy mills. If you are interested in adopting from Breeder Release Adoption Service, you must go to their website and choose the dog you like from the listings.
On their website, you will learn all the details about the dog, including the location and a biography. Although the group is situated close to Trinidad, Colorado, it is important to pay close heed to the whereabouts of the dog you are interested in because the dogs are located in foster homes around Arizona, New Mexico, and Colorado.
Following your puppy selection, you must complete the online adoption application form. Breeder Release Adoption Service will reply to your application within a day. Although adoption requests are reviewed on a first-come, first-served basis, the shelter ultimately pairs the animal with the applicant they believe is the best fit.
You should carefully assess your eligibility for adoption before applying. To begin with, you must be at least 21 years old. To ensure the dog has enough room to be comfortable, you will also be requested to submit pictures of your home or, if feasible, arrange for a home visit.
Additionally, you should be able to present identification with your current residence and the approval of other household members. You must pick up your new puppy within three days of adoption approval.
All dogs receive spaying/neutering, vaccinations, worming, microchipping, and, if necessary, dental care. Along with all of their medical data, they also arrive with a collar and ID tag, a leash, a jumper or shirt, a toy, and a comforter if one is available to mark new beginnings.
Breeder Release Adoption Service Details
Conclusion For "Where Can You Get Free Puppies in Colorado"
Finding a free puppy doesn't complete itself in a day. It is often difficult and requires patience to conduct good research, but it becomes rewarding once you know what you are looking for in your best mate. We wish you success in your search.
If you find this guide, "Where Can You Get Free Puppies in Colorado," helpful, you can check out these other dog-related guides from our team:
Before you search for free puppies in Colorado, you can learn more about the process by watching "How to Get Free Puppies" down below: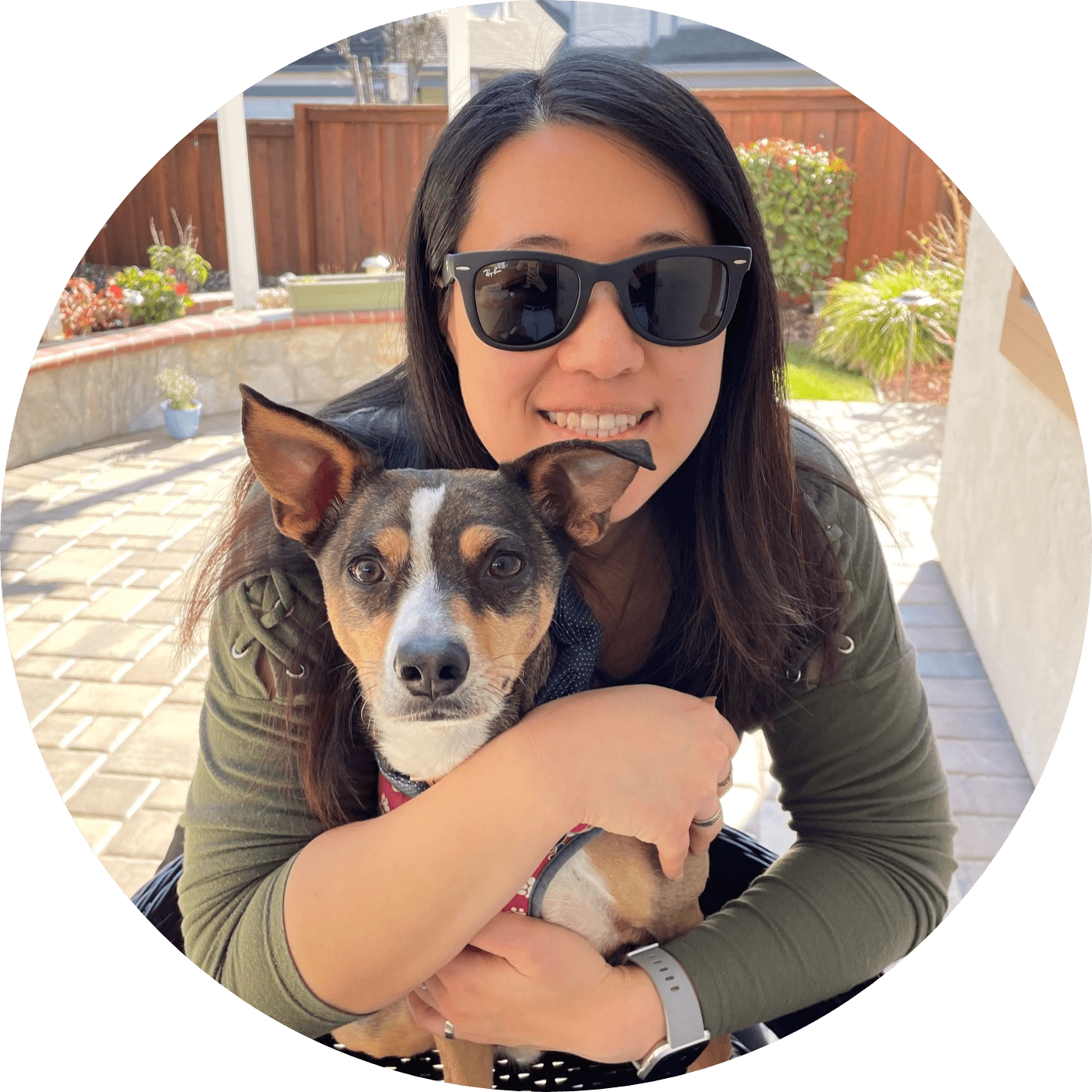 Dr. Sabrina Kong graduated from the Royal Veterinary College in England in 2016 and has been working at a small animal clinic in Northern California since then. She grew up in the Bay Area and got her bachelor's degree from Cal Poly San Luis Obispo. She also became a Certified Canine Rehabilitation Practitioner through a program at the University of Tennessee.
When she isn't in the clinic taking care of her four-legged patients, she enjoys traveling and trying new foods with her friends and her three-legged dog, Apollo. She adopted Apollo from her clinic when he was a puppy with numerous health issues. Dr. Kong truly cares about taking care of animals.