Are you looking for free puppies in Houston? Well, your search will be over today because we've got you covered with the sources in our guide. Keep reading to explore your best options!
One of the easiest ways to find free puppies is to look through rescues and shelters that are always in need of people kind enough to offer their homes to animals in need. This is true not only for Houston but everywhere. There are many legitimate places worth checking out for free puppies in Houston. These include Houston SPCA, Friends For Life, Houston Humane Society, Houston Pets Alive!, Pup Squad, Special Pals Rescue Resource Centre, and Scout's Honor.
Before you scroll further down this guide, "Where Can You Get Free Puppies in Houston," you can check out these other dog-related recommendations from our team at We Love Doodles: Best Beagle Rescues in Houston For Adoption and Best Cocker Spaniel Rescues in Houston For Adoption.
Find Free Puppies Near Me in Houston
Are you ready to find your free puppy in Houston? Read on to find the perfect puppy!
Dog Product Recommendations: Strongest Shock Collars For Dogs and Best Training Collars For Stubborn Dogs.
1. Houston SPCA
Houston SPCA, established nearly a century ago, is an iconic non-profit that strives towards the care and well-being of animals in Houston. The adoption process at the organization is simple and flexible compared to other shelters.
You must first visit the organization's website to browse the available adoption listings and select the puppy of your choice. You can visit the shelter throughout the week from 11 AM to 6 PM without worrying about an appointment or waitlist, and there you will adopt your furry companion.
Any adult with an identification card qualifies to be an adopter of Houston SPCA. The shelter doesn't only offer its adopted dogs health check-ups, immunizations, especially rabies vaccinations, sterilization, and deworming, but also generous gifts, complimentary vet visits, and microchips, all courtesy of their sponsors.
Houston SPCA Details
2. Friends for Life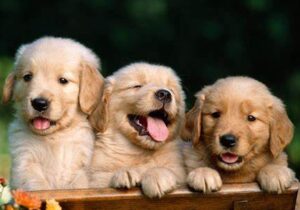 Every animal counts at Friends For Life. The Houston-based organization established in 2002 that rescues animals irrespective of their type, age, or health pioneered the no-kill facility concept in Houston. The group works to provide each animal with a loving, permanent home.
If you wish to adopt a dog via Friends For Life, you can do so by filling out a dog application form and following up with an interview with an adoption counselor. Friends For Life will get in touch with you regarding the progress of your application following further vetting stages.
There are simple guidelines for eligibility; you must be 21 years old or above, have photo identification available and have funds to provide your dog with adequate training and veterinary care and cater to any of their needs. For instance, special dietary requirements will be disclosed.
The adoptions team will work with you to identify a puppy that is a suitable fit for your family, set up a meeting date since puppies are often based in foster homes rather than the main shelter, and arrange night stays for a week to make sure you are comfortable with your new dog.
If the overnight trial goes well, an adoption agreement will seal the deal, and you'll get your new pet's health records, microchip information, and resources for post-adoption support.
Friends for Life Details
3. Houston Humane Society
The Houston Humane Society is committed to eradicating animal torture, neglect, and overpopulation while giving those entrusted to them for rehabilitation the best possible life. The process of adoption is very simple, like Houston SPCA.
All you have to do is confirm your visit at the shelter, and you are then allowed to visit the organization located at 14700 Almeda Road anytime from 11 AM till evening.
Once at the shelter, you can stroll around to see the puppies or come in prepared by going through the listings available online on Houston Humane's website. You must meet the dogs, and to complete the placement process, you must consult with an adoption counselor after choosing your puppy.
While some dogs are allowed to be adopted immediately, others might require a trip to the doctor to get sterilized, immunized, dewormed, and chipped. One benefit of adopting from the Houston Humane Society is receiving a free first veterinarian exam from several local clinics within 72 hours after adoption.
Houston Humane Society Details
4. Houston Pets Alive
To rescue the lives of domestic pets in danger of euthanasia and provide them with happy families through awareness, advocacy, and easily available care, Andrea Birkelbach launched a 501(c)3 non-profit Houston Pets Alive, in 2014.
You can begin your free puppy search by browsing through listings of adoptable dogs at Houston Pets Alive! 's website.   You can either apply for a particular dog that catches your eye or complete a general form. In any event, you will receive a response within two days.
Besides their weekly Saturday placement activities from 10 AM to 6 PM in the area behind 2800 Antoine Dr., Houston Pets Alive does not keep canines open for visits from the general public.
To be permitted access to the event, you need to fill out an adoption application and be among the confirmed candidates. The puppies are available at the event on a first-come, first-served basis and are not placed on hold; therefore, having your form accepted does not promise you a particular puppy.
Once you have met the puppies and your adoption has been finalized, you must follow the standard procedure of signing the agreement and receiving records of veterinary care. Afterward, you are allowed to take your newest family member home.
Houston Pets Alive Details
5. Pup Squad
Pup Squad is another wonderful organization to check out for free puppies. Established in 2008, this animal welfare group's mission is to prevent as many nursing puppies and their mamas from ending up in facilities as possible within the confines of their resources. Consider assisting the facility by making a donation!
The organization collaborates closely with other local shelters to immediately rescue litter before they get infected by illnesses in a shelter setting.
The Pup Squad website maintains a page of adoptable dogs that you can view online. Once you have found your dog, you should begin with an online application and submit it via the website or by email at pupsquadadoption@gmail.com. The group will contact you to go over details about your circumstances and the dog you're ready to adopt after examining your submission.
You will be scheduled to meet your potential new family member if approved. The next stage is an overnight stay if everyone agrees to proceed after meeting the puppy.
A sleepover often lasts three to five days, giving you and your new dog time to become comfortable with each other. If the overnight goes smoothly and everyone in your family is on board, you'll sign the adoption agreement and take your future best friendhome.
Pup Squad Details
6. Special Pals Rescue Resource Centre
The longest continually operating no-kill animal rescue in the Houston metro area is Special Pals, a 501(c)(3) nonprofit organization dedicated to animal welfare. It was formed in 1979 together with community animal welfare groups.
Special Pals works to preserve as many animal lives as possible in Houston, and in only the year 2021, the organization took in 1,650 animals and found homes forever for 1,536 others.
The shelter is open for weekly adoptions from noon till 4:00 PM at 3830 Greenhouse Rd. Houston, TX, 77084, and can be contacted at (281) 579-7387. Walk-ins and meet and greets are encouraged, with staff briefing potential adopters on the adoptable puppies.
Once you have decided on the dog you wish to adopt, you will be asked to complete an application with referrals and pet ownership history. If the application is accepted, you will be ready to take your puppy to its forever home.
Special Pals Rescue Resource Centre Details
7. Scout's Honor
Scout's Honor Rescue, Inc., a 501(c)(3) nonprofit animal shelter group, aims to save and rehome mistreated or abandoned pets in Houston, Texas, and the neighboring communities.
A community of animal enthusiasts who share a passion for helping animals founded Scout's Honor in May 2006 with the intent to reduce the number of homeless pets in the Houston region.
The group offers these lovely animals a second opportunity to be put in caring, long-term homes where they will get the love and care they need and deserve. The organization has saved over 2,500 animals since its foundations were laid.
The rescue program at Scout's Honor is foster based, meaning that each animal it saves is placed with a transitional foster family where it can get the affection, attention, and stability it needs while it awaits its forever home. The shelter houses the most adorable pets and offers practically any breed of dog you may want.
The adoption process at Scout's Honor is balanced and neither too strict nor too flexible. The process begins with you viewing the adoptable pets online on the organization's website and filling out a placement request for your dog of choice.
The application is reviewed within two days, and necessary checks are performed in that time. A decision is communicated to potential adopters. The shelter does not have a first come, first serve policy and tries to ensure that all its dogs go to the best homes possible, not just the first-available homes.
If your application is accepted, you will first meet your potential dog and schedule a home visit for volunteers from Scout's Honor who want to ensure your place will be a comfortable space for your new dog. Once these procedures are completed, adoption can be finalized.
Scout's Honor Details
Conclusion For "Where Can You Get Free Puppies in Houston"
There are many other places to find free puppies, for instance, Houston Shaggy Dog Rescue, BARCS Houston, or Citizens for Animal Protection. Your intuition and research will only determine the right place for you.
If you find this guide, "Where Can You Get Free Puppies in Houston," helpful, you can check out these other dog-related recommendations from our team:
Before you plan to bring home a free puppy in Houston, you can learn more about the process by watching "How to Get Free Puppies" down below: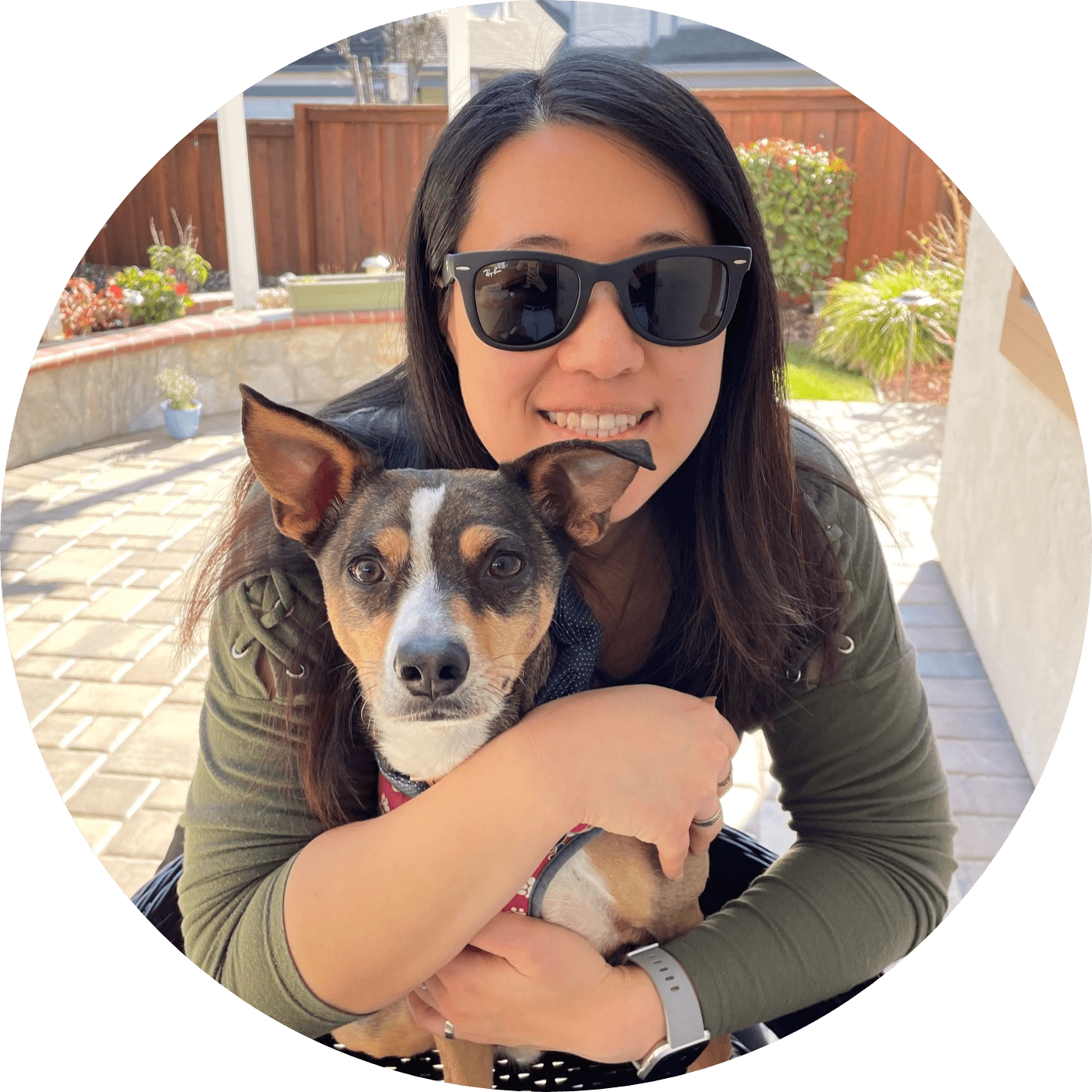 Dr. Sabrina Kong graduated from the Royal Veterinary College in England in 2016 and has been working at a small animal clinic in Northern California since then. She grew up in the Bay Area and got her bachelor's degree from Cal Poly San Luis Obispo. She also became a Certified Canine Rehabilitation Practitioner through a program at the University of Tennessee.
When she isn't in the clinic taking care of her four-legged patients, she enjoys traveling and trying new foods with her friends and her three-legged dog, Apollo. She adopted Apollo from her clinic when he was a puppy with numerous health issues. Dr. Kong truly cares about taking care of animals.