If you're searching for a new furry companion and have your heart set on a Rottweiler, you may be wondering where to find Rottweiler puppies nearby for under $500. This article will explore affordable and lesser-known sources of healthy, adorable Rottweiler puppies in the US.
Despite their imposing size and reputation, Rottweilers make excellent family pets. They are loyal, affectionate, and protective of their owner. Rottweilers are also pretty expensive, but with a bit of research and patience, it is possible to find affordable Rottweiler puppies.
So, if you're on the prowl for an affordable Rottweiler puppy under $500, here are your options.
Before you scroll down this guide, check out: 6 Best Rottweiler Breeders in the United States! (2023) and 15 Best Rottweiler Rescues in the United States! (2023).
1. Use Social Media
Social media has become essential for pet lovers looking to find their bundles of joy. With a few clicks, one can connect with breeders, rescues, and even individuals offering Rottweiler puppies for sale.
Facebook, Instagram, and Twitter are all potential hotspots for finding affordable purebred dogs looking for a new home. One great way is by joining breed-specific groups or pages.
You can search for "free Rottweilers or Rottweilers for sale near me" on Facebook to find and join these groups, ask for recommendations, post inquiries, or even share a "looking for" post to see if anyone in the group has a Rottweiler puppy for sale or adoption. One can also use Twitter and Instagram hashtags to search for Rottweiler puppies.
However, be cautious of potential scams and always verify the seller's legitimacy. Advertised Rottweiler puppies may not be from reputable breeders, so it's vital to meet the seller before exchanging money.
Social media accounts of pet shelters are another great option. Many shelters post pets on their social media pages. Luckily, they often have low or no adoption fees, which can be a great way to bring home an inexpensive Rottweiler while giving a deserving pet a forever home.
Below are some social media pages where you can find Rottweiler puppies under $500.
Rottweiler Puppies for Rehoming
When looking for Rottweilers under $500, don't miss out on Rottweiler Puppies for Rehoming. This Facebook page has over 8,500 members who are passionate about Rottweilers. The group can be one of the finest tools to aid your search if you want to adopt a Rottweiler at an affordable price.
The majority of the members of the group are Rottweiler owners seeking new homes for their puppies, in addition to breeders who may be offering Rottweiler puppies for sale. To find Rottweiler puppies that fit their particular needs, like age, gender, and location, members can browse the listings or create posts to request Rottweiler puppies.
Members can also submit requests for Rottweiler puppies or details regarding puppies they have for adoption in addition to reading other members' posts. The group is a great resource for connecting with others in the Rottweiler community and for finding a new best friend in the form of a puppy.
The group has no specific location, so coordinate directly with the seller or organization that has listed the dog for sale or adoption. It's a private group, so interested individuals must request to join and be approved by the group administrators. Once approved, members can browse the posts and contact owners or breeders directly to learn more about adoptable Rottweiler puppies.
Rottweiler Puppies for Rehoming Details:
2. Find Reliable Online Pet Stores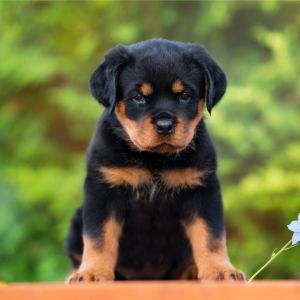 Conducting thorough research online to find reputable websites that offer healthy Rottweiler puppies is another proven way to find the desired puppy.
You can start by searching relevant keywords like "Rottweiler puppies for free" or "Rottweiler puppies for sale near me under $500." This will generate a list of websites that offer puppies at discounted prices.
However, it's essential to exercise caution when searching for Rottweiler puppies online. Some websites may be fraudulent and could scam you out of money or sell unhealthy puppies.
By browsing for reviews and a social media presence, you can determine the legitimacy of a website and make sure it offers accurate and current information on the puppies and the seller.
After finding a potential seller, contact them immediately to ask questions and learn more about the puppies. If at all feasible, plan a trip to their location to observe the puppies and make sure they are being taken care of and are healthy.
You can improve your chances of buying a healthy, content Rottweiler puppy at a fair price by taking the time to study and select a reliable seller. For example, you can check the website's trust score rating on websites like Trust Pilot and Scam Adviser
Some of the most notable online pet stores are:
You can also browse PuppySpot, which is an excellent pet store that offers industry-leading health insurance. However, their puppies are on the expensive side, and you may only be able to find a puppy for less than $500 if you're lucky.
3. Check Out Your Local Animal Shelter
If you are unable to find reliable Rottweiler puppies in your price range, try a shelter. Animal shelters and dog rescues are excellent sources of inexpensive puppies. They are non-profit organizations dedicated to rescuing and rehabilitating animals in need, including dogs.
The best part? Rescued dogs cost a fraction of the price that a breeder demands. You can easily get Rottweiler puppies for adoption for $500 or less from dog rescues in the US.
What is more, government-owned shelters may offer free puppies to prospective pet owners due to overcrowding. The limited space and resources make it difficult to provide sufficient care for all the animals. Therefore, they offer dogs for free to make space for new arrivals.
Unfortunately, you cannot expect a standard level of care from government-owned organizations — under budget, understaffed, and overpopulated, these agencies do the best they can to rehabilitate animals, but their dogs are not as well cared for as dogs in private charitable dog organizations.
In exchange for their superior care standard, private dog rescues rely on adoption fees to cover the costs associated with caring for these animals. However, these adoption fees are pretty minimal and well within your range of $500.
Some dog rescues you can consider are:
The Humane Society
The Humane Society is a well-known animal shelter with chapters all over the US. Whether you are in New York, Florida, Texas, or Washington, you can contact the local Humane Society to adopt a pet. There can be more than one shelter within a state, which greatly increases the convenience factor.
Although there are adoption fees in most cases, they also have a program that offers free adoptions for certain dogs and puppies. This program aims to help ill animals or animals at the shelter for a long time.
Adopting a puppy from the Humane Society is an incredible way to save a life and grow your family.
The Humane Society Details:
Location: 1255 23rd St. NW, Suite 450, Washington, DC 20037
Phone Number: 202-452-1100
American Society for the Prevention of Cruelty to Animals (ASPCA)
The ASPCA, American Society for the Prevention of Cruelty to Animals, is another non-profit that aims to prevent all forms of cruelty against animals. They provide animal adoption and the option to foster a pet.
American Society for the Prevention of Cruelty to Animals (ASPCA) Details:
Location: 424 E. 92nd St, New York, NY 10128-6804
Phone Number: 212-876-7700
4. Online Forums
Is your search for Rottweiler puppies for sale near me under $500 yielding no results? Online forums such as Reddit and Quora can be the solution. These forums are an excellent resource for finding Rottweilers for adoption and getting advice from experienced pet owners.
However, it can be challenging to confirm the dependability and validity of the pet owners on these networks, so make sure to thoroughly investigate. Verify the authenticity of the sellers by in-person contact or solid proof before finalizing the adoption.
What Are the Risks of Getting A $500 Puppy?
Buying a $500 puppy seems like a complete steal, but it can also bring along a hoard of difficulties in the future. The possibility that the puppy came from a breeder who does not prioritize the puppies' health and welfare is a significant risk.
This includes not giving the puppies the right care, medical attention, or socialization, which can result in behavioral and health difficulties.
Another risk is that the puppy may have an undisclosed health issue that can be costly to treat. This includes hip dysplasia, heart conditions, or genetic disorders. In the long term, this puppy might turn out to be more expensive despite its modest initial cost.
There is also a risk of the puppy being illegally imported or bred. This can lead to future legal and financial consequences for the owner.
Frequently Asked Questions
Why are Rottweilers so expensive?
Generally speaking, Rottweilers can be expensive because of the costs breeders invest in their dogs and puppies. Beyond the initial adoption or purchase price, Rottweilers can also be expensive long-term due to ongoing veterinarian care, sizable food requirements, and potential training costs.
What color Rottweiler is rare?
Per the American Kennel Club, the expected colors for a Rottweiler are black and rust, black and mahogany, and black and tan. Red Rottweilers are rare, but they do not conform to the breed standard.
How long do Rottweilers live?
The life expectancy of a Rottweiler is nine to 10 years.
Conclusion for "Rottweiler Puppies for Sale Near Me Under $500"
A Rottweiler puppy is exactly what you need if you are on the search for a forever companion that will provide you with all the love and loyalty in the world. Although they can be pricey, there are sources where you can find affordable Rottweiler puppies.
You can start by using social media such as Facebook or Instagram to aid your search. Online pet stores, local animal shelters, and online forums can also prove to be a success. However, be careful before making a final decision on a Rottweiler puppy under $500. It may come bearing risks that can lead to expenses that exceed the initial low cost of the puppy.
We hope to find your healthy and adorable furry companion soon.
If you find this guide, "Rottweiler Puppies for Sale Near Me Under $500" helpful, check out:
Before you bring home a Rottweiler, learn more by watching "Most Amazing Facts about Rottweilers" down below: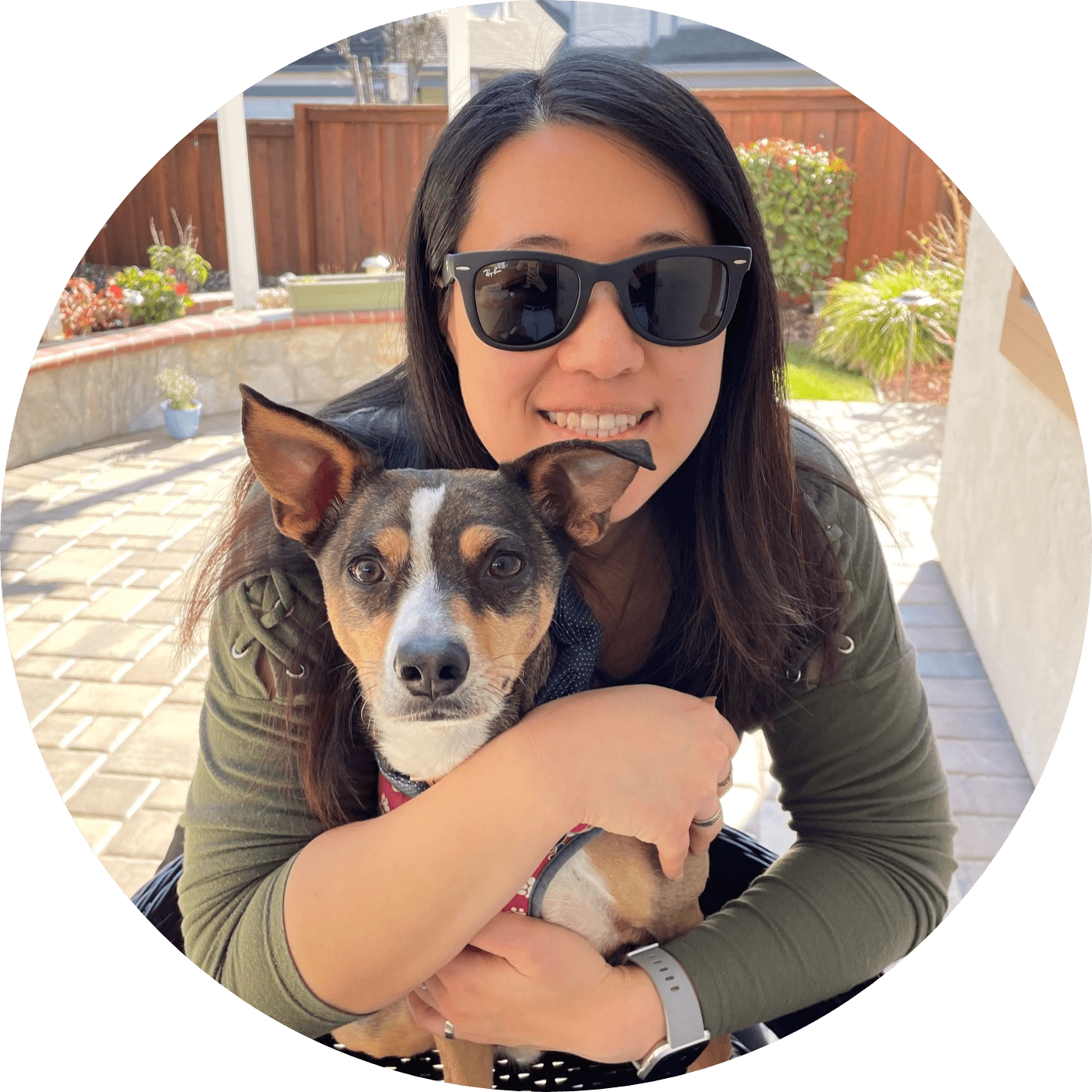 Dr. Sabrina Kong graduated from the Royal Veterinary College in England in 2016 and has been working at a small animal clinic in Northern California since then. She grew up in the Bay Area and got her bachelor's degree from Cal Poly San Luis Obispo. She also became a Certified Canine Rehabilitation Practitioner through a program at the University of Tennessee.
When she isn't in the clinic taking care of her four-legged patients, she enjoys traveling and trying new foods with her friends and her three-legged dog, Apollo. She adopted Apollo from her clinic when he was a puppy with numerous health issues. Dr. Kong truly cares about taking care of animals.