The cost of purebred puppies from breeders can be overwhelming, causing many potential pet owners to look for more affordable alternatives. Pugs are highly sought-after dogs, thanks to their great personality and friendly nature. They generally cost between $1,000 and $3,000 from breeders. But you can get Pug puppies for $500 or less when you look in the right spots.
We recommend you try these methods to increase your chances of getting a puppy within this price range. Your patience and effort are required, as cheap puppies don't come by easily.
Keep reading to see where to find Pug puppies for sale for under $500.
Before you scroll down this guide, check out: 10 Best Pug Rescues in the United States! (2023) and Why Pugs Are The Worst? (2023).
1. Pug Breeders
Breeders are often the last option people consider when looking for cheap puppies because their puppies often come with high price tags. However, breeders have been a rare source of cheap puppies.
Getting a Pug puppy from a breeder for under $500 is not guaranteed but possible. Breeders often give away their puppies for many different reasons, including:
When they are moving to a new state or city and don't want to put their puppies through the stress of moving.
When there are leftovers from a litter of puppies that people are no longer interested in.
In such cases, breeders give away their puppies for free or at very affordable rates. Make a list of breeders in your area that breed and raise Pugs. Call or visit their kennels to ask if they have Pug puppies for sale for under $500.
Be careful of backyard breeders looking for means to get rid of their defective puppies. Ensure you only buy from a reputable breeder with excellent reviews and genetically-sound breeding dogs.
2. Marketplaces for Dogs
Online marketplaces feature dog listings from dozens of individual sellers, breeders, and rescue organizations. These platforms feature puppies of various breeds, sizes, and ages for different price ranges.
Finding a Pug puppy on online marketplaces is easy, but you must be patient until you find the right platform and seller. Here are some reliable marketplaces to find Pug puppies for sale.
Adopt-a-Pet
Adopt-a-Pet is an excellent platform for buying pets of various breeds and sizes. The platform is backed by reputable companies like Bayer and Purina. The website has a clean and easy-to-use user interface, making it a user-friendly marketplace for even non-tech-savvies.
It has a simplified search system that allows you to search for puppies based on location, age, and breed. You can see photos and other essential information about the puppy before purchasing. If a Pug puppy is unavailable, you can activate the "pet alert" feature to be notified once your desired puppy is available.
Adopt-a-Pet Details:
The American Kennel Club (AKC)
The American Kennel Club is an organization established in the late 1800s, so you know it's reputable. It plays a crucial role in registering breeds, making it an excellent resource for reputable breeders near you.
AKC's marketplace is dedicated to pet lovers looking for healthy and registered puppies for sale. Puppies from this platform are vet-checked, dewormed, and up-to-date on vaccinations.
The American Kennel Club Details:
Petfinder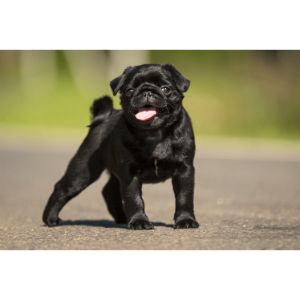 Petfinder is a popular platform for finding puppies and many other pets. Breeders, rescue organizations, and individuals use this platform to sell puppies, dogs, cats, and more.
It has an intuitive webpage and search engine that allows you to find your desired puppy in various locations in the US. You can narrow your result by gender, size, breed, age, price, and other options.
Photos, descriptions, and other essential details about the puppy are available on the platform. You can contact the current owner or shelter directly on the website.
Petfinder Details:
Petco Love
Petco Love is an online store for buying pet supplies. It has a foundation, the Petco Foundation, which focuses on pet welfare and making a difference. You can rely on them for quality and healthy puppies with exceptional traits.
The platform allows you to search for puppies based on breed, age, price, and location. Besides puppies, the platform lists other pets like cats, birds, and reptiles.
Petco Love Details:
Facebook Marketplace
People sell or look for suitable homes for their puppies and dogs on Facebook Marketplace. Facebook is one of the largest marketplaces; you can find puppies of all breeds and sizes here.
Search for Pug puppies on the platform and filter the result by price and location. Contact the seller to learn more about the puppy before arranging a meet and greet. Ensure you choose a seller within your region so you can visit and spend time with the pet.
Facebook Marketplace Details:
3. Dog Rescue Organizations
Dog rescues save, rehabilitate, and place dogs and puppies in loving, caring homes. Some rescues focus on specific breeds, while others save all dog breeds. You would have to explore both options when looking for Pug puppies for sale under $500.
Here are some top Pug rescue organizations across the US from whom you can get an affordable puppy:
Bluegrass Pug Rescue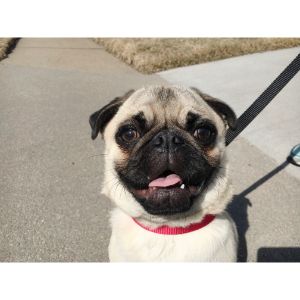 Bluegrass Pug Rescue is based in Kentucky and focuses on helping injured, abandoned, neglected, and sick Pugs. Their rescue services extend beyond Kentucky to surrounding states.
Besides rescuing and rehoming Pugs, this rescue educates the public about this breed's unique needs, care, and personality. You will learn much about Pugs from them, including their nutritional and health needs. In addition, the organization provides lifetime support for adopters.
Bluegrass Pug Rescue Details:
Colorado Pug Rescue
Based in Colorado, this breed-specific rescue saves relinquished, abandoned, and lost Pugs across the state. They save Pug puppies and dogs regardless of their health and age. It is an all-volunteer group with no central location or facility where you can meet their puppies.
All their rescued puppies and dogs are tested for heartworms, given heartworm preventative, microchipped, vaccinated, and spayed or neutered. They also address the pets' emotional trauma and behavioral issues to prepare them for their future home.
Colorado Pug Rescue Details:
Delaware Valley Pug Rescue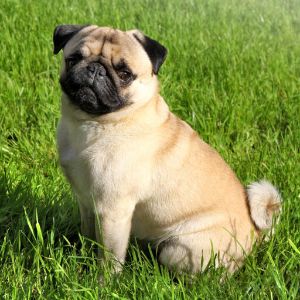 Delaware Valley Pug Rescue is a small non-profit group dedicated to helping Pugs of all ages, regardless of their health or behavioral issues. They believe every Pug deserves a happy life, so they do everything possible to ensure the puppies and dogs are placed in loving, caring homes.
This rescue group does not operate on a first-come, first-served basis. They thoroughly screen their applicants and choose the best for pets.
Delaware Valley Pug Rescue Details:
Compassionate Pug Rescue
Compassionate Pug Rescue has been helping needy Pugs in South Florida for over a decade. They occasionally rescue other dog breeds besides Pugs. The rescue saves, rehabilitates, and places puppies and dogs in forever homes in and around Florida.
All the puppies from this rescue are microchipped, vaccinated, and dewormed before being listed for adoption.
Compassionate Pug Rescue Details:
4. Craigslist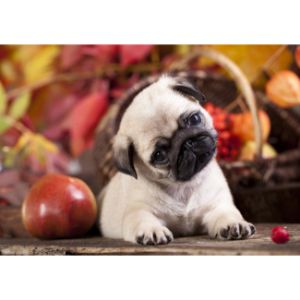 Craigslist features listings for puppies from various individuals, breeders, and rescue groups from different states in the US. Pet lovers use the platform to find affordable or free puppies. Whether you are looking for a puppy, adult, or senior of any breed, Craigslist is one of the best options to explore.
Browse through the numerous puppy classified ads to find a seller in your location and within your budget. Choosing a seller within your location has many benefits, including visiting and spending time with the puppy before finalizing the deal.
Since the platform is open to everyone, you will meet different types of people here. As such, we advise being cautious when dealing with sellers here. Ensure you meet the seller in a secure, open place.
Craigslist Details:
5. Social Media
We recommend extending your search for a Pug puppy under $500 to social media. Create a post about the kind of puppy you want and share it on social media platforms like Facebook, Instagram, and Twitter.
Ask your friends to share the post — you might be lucky to get a positive response. Joining a pet group is also a quick way to find affordable puppies on social media. Search for breed-specific groups or general puppy groups and join.
Frequently Asked Questions
What is the lowest price of a Pug puppy?
When buying from a breeder, a Pug puppy will typically cost anywhere from $1,000 to $3,000. To find Pug puppies below that range, you will likely need to consider shelters or rescues.
What color Pug is the cheapest?
You may find that Black pugs are cheaper than the more popular fawn-colored Pugs.
How long do Pugs live?
The life expectancy of a Pug is 13 to 15 years. The most common cause of death is neurological disorders and cancer.
Conclusion for "Where Can You Find Pug Puppies for Sale Under $500"
Despite their solid appearance, Pugs are friendly and playful dogs that make wonderful family pets. Owning and caring for a dog is expensive and a huge responsibility and many potential owners tend to cut the costs by getting a cheap puppy.
The practical methods mentioned here will help you find Pug puppies for sale in the United States for under $500. If one method does not work for you, proceed to the next until you find your desired puppy.
If you find this guide, "Where Can You Find Pug Puppies for Sale Under $500," helpful, check out:
Before you bring home a Pug puppy, learn more by watching "Everything You Need to Know About Pugs – Characteristics and Care" down below: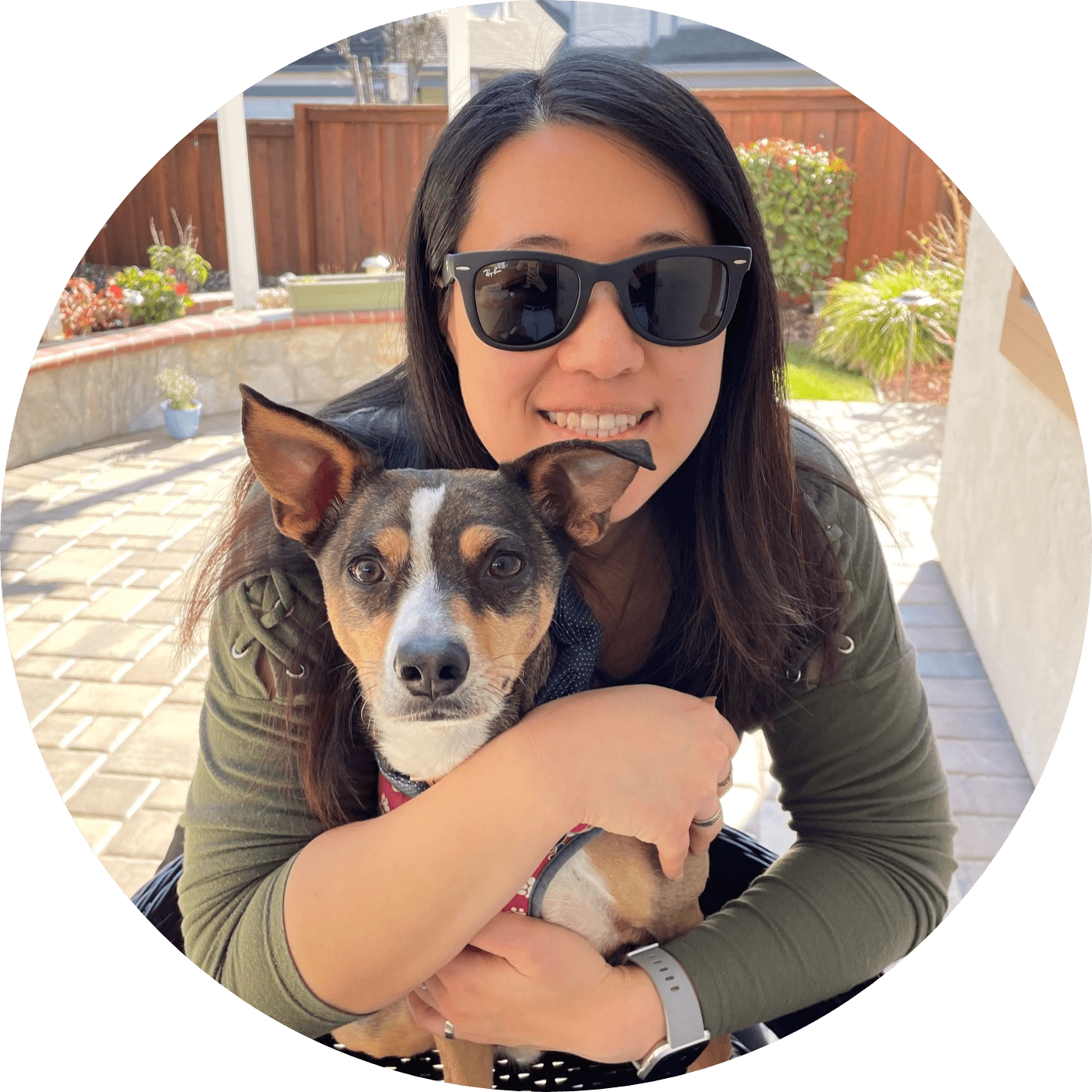 Dr. Sabrina Kong graduated from the Royal Veterinary College in England in 2016 and has been working at a small animal clinic in Northern California since then. She grew up in the Bay Area and got her bachelor's degree from Cal Poly San Luis Obispo. She also became a Certified Canine Rehabilitation Practitioner through a program at the University of Tennessee.
When she isn't in the clinic taking care of her four-legged patients, she enjoys traveling and trying new foods with her friends and her three-legged dog, Apollo. She adopted Apollo from her clinic when he was a puppy with numerous health issues. Dr. Kong truly cares about taking care of animals.