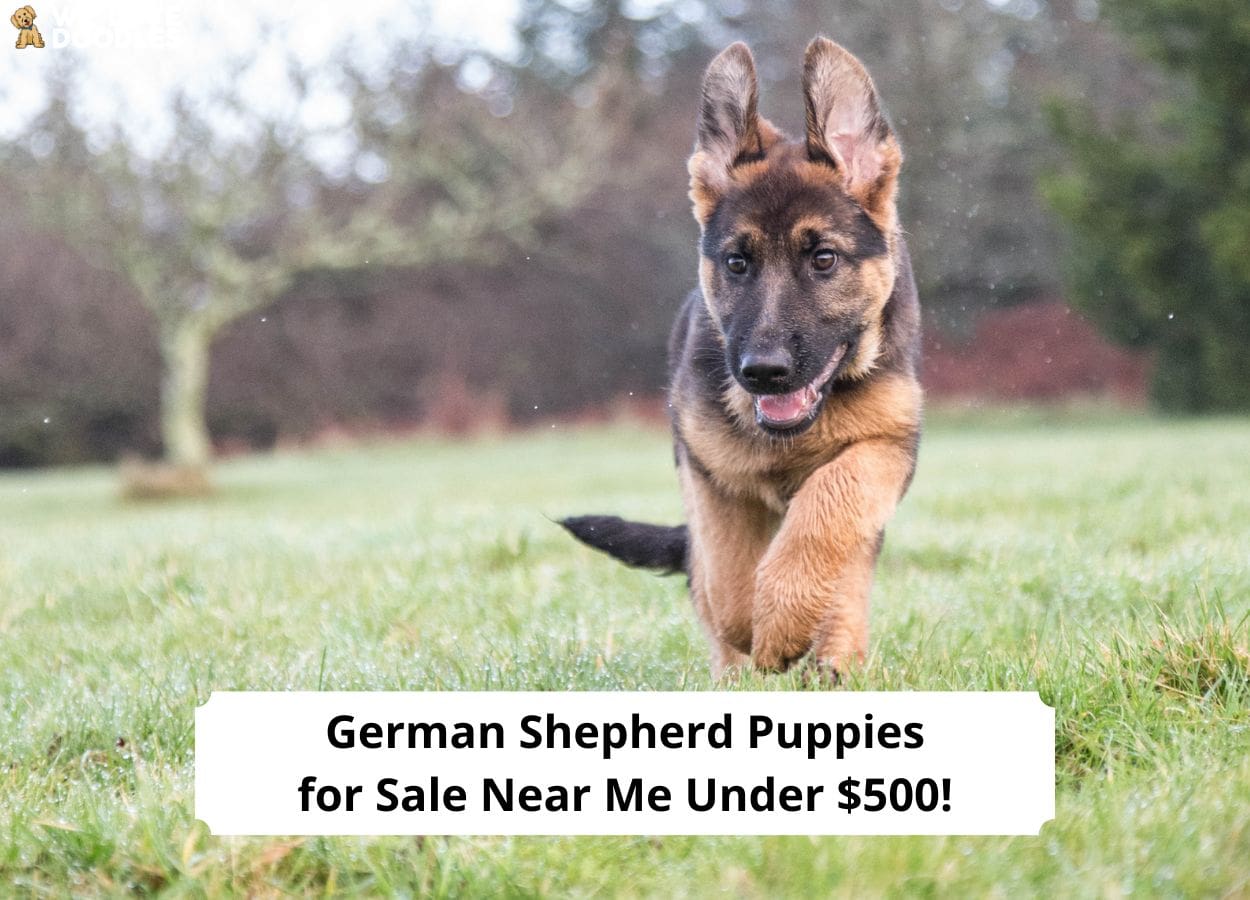 If you've been searching for German Shepherd puppies for sale near you under $500 without any luck, don't worry — we're here to help you out. This article lists the ins and outs of getting a low-cost puppy without the risks.
The German Shepherd is among the most popular dog breeds in the US. So, it's no surprise that the average price of a GSD puppy can range anywhere from $1,500 to $5,000. This can make it hard to find a quality puppy while staying within your budget, but not impossible.
So, if you think you are ready to add a German Shepherd puppy to your family, we have just the thing for you. We have made a list of all the places where you can find German Shepherd puppies under $500.
Before you scroll down this guide, check out: 6 Best German Shepherd Rescues in the United States! (2023) and Why Is My German Shepherd Skinny? (2023).
1. Social Media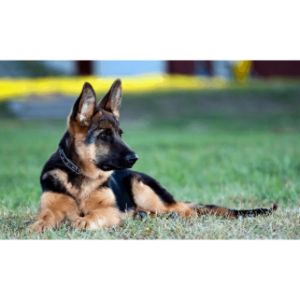 Social media is an excellent place to start your puppy search. Whether Facebook or Instagram, you can browse any social media platform you prefer to find a suitable low-cost puppy.
If you choose to search for a puppy on Instagram, we recommend you do it through the proper use of hashtags. This will help you find relevant posts and get in touch with people looking to rehome their pets.
Similarly, you can adopt German Shepherd puppies for $500 through Facebook. Several private and public Facebook groups have been created by German Shepherd lovers where members discuss everything about GSDs.
From training tips to puppy listings, these Facebook pages and groups have it all. In addition, people looking to rehome their pets also post in these groups. You may also find people looking for loving homes for their dog's new litter.
Since most group participants do not breed or sell with commercial intent, the prices are pretty affordable. Most people listing puppies for sale or adoption are just looking for a loving family to rehome their puppy, and money is not their priority. Hence, you're likely to find home-raised puppies at a low cost from these groups.
Here are some Facebook groups you can check out:
German Shepherd Puppies for Adoption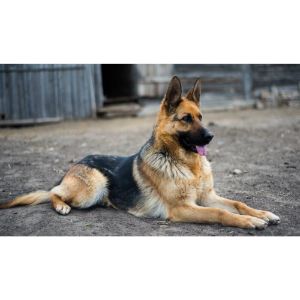 German Shepherd Puppies for Adoption is a public Facebook group where people can sell, buy or rehome puppies. You can find breeders as well as private sellers on this platform.
The group was created in 2021 and has around 3400 members now, but it is limited to residents of Missouri and surrounding states. If you qualify, visit the group and check the recent posts even if you aren't a member. If you find a pup you like, you can contact the seller and discuss further details.
German Shepherd Puppies for Adoption Details:
German Shepherd Puppies for Adoption and Rehoming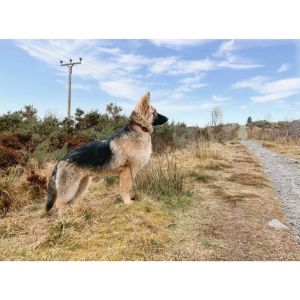 Another group you can check is German Shepherd Puppies for Adoption. As the name suggests, the group is for people looking to adopt or rehome their pets. However, as this group is private, you will have to submit a request to join the group to see all recent posts about available puppies.
The group has around 12,000 members and 30 posts (on average) per day, so the chances of you finding a puppy are pretty high.
German Shepherd Puppies for Adoption and Rehoming Details:
2. Search for Listings on Adopt-a-Pet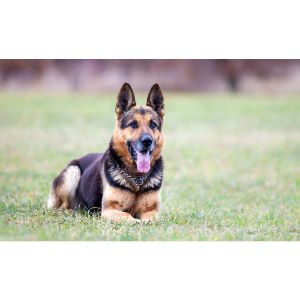 Adopt-a-Pet is a convenient website that acts as an animal adoption agency. The easy-to-use platform connects buyers and sellers and helps pets find forever homes.
You can also find adorable animals at your local shelter or rescue listed on the website. In addition, Adopt-a-Pet is a great place to look for German Shepherd puppies for adoption, as it is the biggest adoption agency in the US and has listings from all over the state.
You can visit Adopt-a-Pet's website and enter the required specifications in the search bar. The search engine will ask you for details like location, breed of choice, etc. After you have entered everything, the website will show you all relevant results that match your search.
You also get more information about a pet by clicking on its profile. Every puppy will have an informative profile, including all the information you'll need to help make up your mind. If you find a puppy you like, you can start the adoption process.
Adopt-a-Pet Details:
3. Browse through Craigslist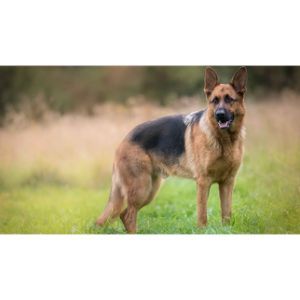 You can find almost everything for sale on Craigslist, from furniture to cars and more. But did you know that you can also find adorable German Shepherd puppies for sale here?
So, if you still haven't found what you want, you can head over to Craigslist. You can easily search for puppies by entering the necessary details in the search engine. You will end up with several listings for German Shepherds and German Shepherd mixes.
Although Craigslist can be pretty useful, we recommend you choose a puppy with caution. It is important to talk to the seller in detail and visit and pick up the puppy yourself to avoid scams.
Craigslist Details:
4. Check out Local Shelters and Rescues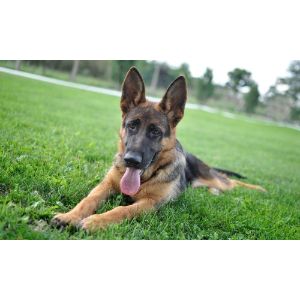 Dogs are man's best friend. Yet, about 3.3 million of these adorable creatures end up homeless or in shelters every year. Despite their versatility, German Shepherds are not immune to abandonment and surrender. Hundreds, if not thousands, of GSDs end up in shelters and dog rescues annually.
So, if you are looking for German Shepherd puppies under $500, we encourage you to adopt a dog from your nearby shelter. These organizations rescue dogs from unfortunate situations and help in any way possible. And they only charge a small adoption fee which helps provide the necessary care to these dogs.
Here are some non-profit rescues you can visit:
German Shepherd Rescue of Orange County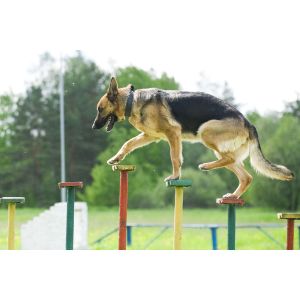 German Shepherd Rescue of Orange County rescues German Shepherds and Belgian Malinois that have suffered from pet overpopulation. They take in homeless and abandoned dogs and help them find forever families.
You can find dogs of all ages at this rescue, including puppies. So, if you find a puppy you like, you can start the adoption process by submitting an adoption application. You will also have to pay an adoption fee of $495 for purebred dogs and $395 for mixes.
In addition, your new best friend will be spayed/neutered, dewormed, and up-to-date on its shots before adoption.
German Shepherd Rescue of Orange County Details:
German Shepherd Rescue, Inc.
As a non-profit, German Shepherd Rescue, Inc. helps German Shepherds in need in the Chicagoland area. The organization takes in abandoned, stray, or homeless dogs, rehabilitates them, and finds families for them forever. The dogs leave for their new homes after a thorough application process.
You can learn more about their adoption requirements and the process by visiting the website. If you feel this rescue is the right choice, you can apply to adopt a dog through the website. You will also have to make an adoption donation of $400 for puppies, $350 for adult dogs, $250 for senior dogs, and $200 for dogs over eight years old.
German Shepherd Rescue, Inc. Details:
5. Find a Breeder
We know that buying a puppy from a breeder can be quite pricey. But many circumstances lead breeders to sell perfectly healthy puppies at discounted prices. For instance, a breeder may sell an unregistered litter they might otherwise use for farmwork at a lower price.
Or the breeder may also have adult or retired German Shepherd dogs for sale. They may also sell any puppies left over from a litter at a discount to help them find a home sooner.
So, you can look for reputable breeders near you while searching for German Shepherd puppies for sale. It is recommended to contact local breeders via phone or email as they may not list the discounted puppies or dogs on their website.
6. Ask on Reddit or Quora
Reddit and Quora are famous online platforms where people discuss their interests, hobbies, and more. On Reddit and Quora, you can start conversations with people with interests similar to your own.
Once you post something, for instance, asking about "German Shepherd puppies for sale near me under $500," several people will respond with what they know.
You may find someone looking to rehome their pet or a person with a litter of puppies available. Similarly, people may also let you know about breeders or sellers who offer puppies for sale and their previous experiences.
Frequently Asked Questions
How much should I pay for a German Shepherd puppy?
When buying a German Shepherd puppy from a reputable breeder, you can pay anywhere from $1,200 to $1,500, so finding a puppy for around $500 will require patience and a bit of luck.
How long can you leave an eight-week-old puppy in a crate?
Even the best-behaved eight-week-old puppy should not be left in a crate for more than an hour. Young puppies need to frequently go out for potty breaks, and you shouldn't leave a pee pad in their crate. As their training progresses, they can stay in the crate longer and longer.
How long do German Shepherds live?
The life expectancy of a German Shepherd is seven to 10 years.
Conclusion for "German Shepherd Puppies for Sale Near Me Under $500"
If Googling "German Shepherd puppies for sale near me under $500" has left you feeling confused, then we have just the thing for you. The German Shepherd is a popular and at times expensive breed. This can make it hard to find a puppy without breaking the bank. But we are here to help you make the impossible, possible.
We have created a list of all the places you can check out when looking for a puppy on a budget. For instance, you can search for people looking to rehome their pets via Facebook or any other social media platform.
You can take help from famous pet adoption agencies, such as Adopt-a-Pet, and look for suitable listings near you. You can also ask around for sellers on Reddit or browse the listings on Craigslist. However, no matter your choice, we recommend you cover all your bases by verifying the sources to avoid scams.
If you find this guide, "German Shepherd Puppies for Sale Near Me for Under $500," helpful, check out:
Before you bring home a German Shepherd, learn more by watching "All about the German Shepherd – History, care & training" down below:
Garrett loves animals and is a huge advocate for all Doodle dog breeds. He owns his own Goldendoodle named Kona. In addition, he volunteers at the Humane Society of Silicon Valley, where he fosters dogs and helps animals. Garrett enjoys writing about Doodles and believes that dogs can teach humans more about how to live than humans can teach a dog.
Why Trust We Love Doodles?
At We Love Doodles, we're a team of writers, veterinarians, and puppy trainers that love dogs. Our team of qualified experts researches and provides reliable information on a wide range of dog topics. Our reviews are based on customer feedback, hands-on testing, and in-depth analysis. We are fully transparent and honest to our community of dog owners and future owners.