Dogs are excellent pets, but they are expensive. Many Pennsylvanians abandon their wish for a pet dog after seeing the sky-high prices of most dog breeders. But there is no need to despair! There are many places where you can get puppies for sale in PA under $500, and this article lists them all!
Dogs are a significant responsibility; you should only adopt one when you're truly capable of caring for them. They need love, time, energy, and attention from their owners and families. A well-behaved dog receives good and timely training; it allows them to adjust well to society.
However, having your own dog is one of life's greatest pleasures. They're loyal, kind, affectionate, and loving. Research has proven that owning a pet dog can increase lifespan, reduce stress levels and ease loneliness.
If you're searching for puppies for adoption in PA, here are some places to consider:
Before you scroll further down this guide, check out these other dog-related articles: Goldendoodle Breeders in Pennsylvania and Best Border Collie Rescues in Pennsylvania.
1. Search Social Media
Social media is rapidly becoming an essential part of human life. Applications like Facebook, Instagram, and Twitter have billions of people who follow each other because of their similar interests.
These apps not only keep us connected with the entire world, but they're also a fabulous marketplace. Here, you can surf through hundreds of options and find an excellent puppy to bring home.
Social media is full of breeders and pet owners who want to give away or sell their puppies. They use these applications to share profiles and pictures of their dogs and are actively looking for interested buyers. To streamline your search, you can look for different community groups for the adoption and rehoming of pets in Pennsylvania.
For instance, you can visit Facebook's marketplace and type in the breed of puppies you want. The analytics would lead you to all available options, considering your price range and location. Besides this, you can type in 'Puppies under $500 in PA' and find different groups and pages to help you find the most suitable match.
Similarly, on Instagram and Twitter, you can search hashtags like #FreePuppies, #PuppiesForAdoption, and #DogsForFree. It will yield several successful results and lead you to people looking for a person to adopt their dog.
Browse these posts and comment under the one that seems the best to you. You can also click on the profiles before approaching, and if it's a rescue home or shelter, you can schedule a visit with them before finalizing your decision.
Free Pets to Good Homes (Pennsylvania)
Free Pets to Good Homes (Pennsylvania) is a group that was created in 2019 and now has 3,536 total followers who are looking to rehome animals who don't have a permanent home anymore. Some of these people are the owners of sweet little puppies and cannot take care of them anymore, while others might have rescued them from street or shelter homes.
The best part of this community group is that all the pets are free, and charging for them is not allowed. The sole purpose for this group to exist is the welfare of animals. Members of the group post a profile of the puppy available, mentioning their age, breed, and medical needs with their picture. Interested buyers can comment below or contact the original poster for further details.
It is a public group; you can surf peacefully without being a member, but if you want to get notified, you must follow it. If you're looking for a specific breed of puppy, you can also create a post mentioning the size, color, and type of dog you need. Anyone with a suitable match will approach you through comments or Messenger.
Free Pets to Good Homes (Pennsylvania) Contact Details:
Free Pets in Pennsylvania Only
Free Pets in Pennsylvania only is a Facebook group created nearly a decade ago in 2013 and has 14,874 total members. It is a private group, and you must answer a few essential questions and follow specific rules to become a member.
All the members ensure that they will be kind and courteous to each other and wouldn't use hate speech while respecting each other's privacy. The pets are up for adoption for free in this group, and no one is allowed to charge any money for them. All free puppies are given away only after they are eight weeks old, and the background check of the buyer and the seller should be allowed before purchase.
Within the group, you can also look for a specific type of puppies by searching for them by their breed or color. For example, if you find one according to your liking, reach out to the owner through a comment or message them and wait for their reply.
Free Pets in Pennsylvania Only Details:
2. Surf Breeder Websites
Browsing online can help you find many places to get puppies for sale or adoption. Visit search engines like Google, Bing, or Yahoo and type in 'puppies under $500 in PA.' It will yield hundreds of results and websites with lists of puppies and dogs in different sizes, health conditions, breeds, temperaments, and colors.
However, it is necessary to ensure that your connection is secure and the website you're surfing is safe and not a fraud. Many people become a victim of scams, easily impressed by catchy websites. To avoid this, check for the seller's social media presence, read customer testimonials, and ensure all information is up to date.
It is best to visit as many websites as possible and do your research to find the most suitable puppy that's up to your liking. Call and see the seller you like before depositing any money. It is better to check out the puppies by yourself on the visit to the facility before bringing them home. Ask as many questions as you like to ensure you're making the right decision about getting the puppy.
Examples of these websites include PuppySpot – an online marketplace that connects puppies to owners in the USA; Lancaster Puppies – an advertiser that connects breeders/sellers to potential adopters; and Greenfield Puppies – another online marketplace.
3. Craigslist
Craigslist is an American web platform that allows people to advertise their goods and services, post and look for jobs, search for an item, and much more. Individual dog owners, dog rescue organizations, and dog breeders often use this platform for advertising the puppies they want to sell or rehome.
Owners of these pets have several reasons to do so, such as newfound allergies, divorce, new babies, moving homes, etc. You can also look for a puppy here and provide one of these pups with a safe and loving home to live in forever.
All you have to do is visit the website and go to the 'Community' column. Here, you can browse through typing in $500 puppies in Pennsylvania and explore the many available listings.
Moreover, you can filter the search by specifying the location, breed, or size. Scroll through your options, and contact the owner of the pup you like. You can call them for further information and a quicker response.
We strongly recommend you schedule a visit to meet the dog before finalizing your decision.
When you search for a puppy in Pennsylvania, the results will look like this:
Free Puppy·Frederick·16 minutes ago
Free American bully·DMV·6 hours ago pic
Free Great Dane·Philadelphia·2/15
Free dog bloodhound blue tick Newport News·2/15 pic
Free 5-month-old male pup. ·Edwardsville·2/14 pic
The list lets you preview the puppy's location, and if you hover your mouse over (pic), you can view the picture of the puppy. You can star the ones you like the best and read about them in detail by clicking on the link.
4. Adopt-a-Pet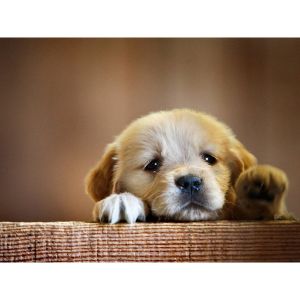 Adopt-a-Pet is another excellent source to find puppies for sale in PA under $500. It is a website known for the adoption and rehoming of pets all over the US and Canada. It has more than twelve thousand registered shelters, rescue centers, and private owners looking for new families for their dogs. It is a non-profit organization, and the website is easy to navigate.
You can choose to adopt from a rescue home, private owners, or shelters; most users are verified, meaning there is little chance of scams and fraud. You can adopt puppies for $500 or less in PA by typing it in the search bar along with your zip code to make the search location specific. Each dog has a profile; you can read more about them and their owners by clicking on their pictures.
Every user has a different process; for instance, if you want to adopt from a private owner, you can contact them by visiting their ad and clicking on 'Apply to Adopt.' It will send them a notification and allow them to view your application; if you're the right option, they will call you back and arrange a meet-up session.
Similarly, if you want to buy from a shelter home, they will ask you to visit the facility, sign a few documents, and pay for the dog you want to take home. Rescue homes have a little lengthier process, as they look for a perfect home for their puppy and review applications thoroughly. Some might not allow you to visit them to see the dogs as they will stay in private foster homes.
Adopt-a-Pet is a large community of people with pets, and you will find a good puppy at an affordable price.
More Information About Finding Puppies for Sale in PA under $500
Pennsylvania (PA) is a dog-friendly state, with many dog parks and facilities where you can take your puppy to socialize and play with other pets. In Pennsylvania, a puppy must have rabies vaccination by three months. Moreover, all dogs over the age of three months must be licensed by the local licensing authority.
Given these legal requirements, make sure the dogs you're buying online for $500 or less are vaccinated and licensed. You can benefit from checking whether the dogs are desexed, dewormed, and microchipped too. If not, that should be your first plan of action when you get them!
Most importantly, we strongly recommend getting the puppy checked by a trusted vet before making financial commitments.
Conclusion For "Where Can You Find Puppies For Sale in PA Under $500"
In conclusion, there are many places with $500 puppies in Pennsylvania; you just need to know where to look. With the help of the internet, you can find many online sellers through social media, websites, Facebook groups, Facebook Marketplace, Instagram, and Twitter.
Platforms like Craigslist and Adopt-a-Pet are good websites for finding a pet. Other options include visiting the local animal shelter, rescue homes, and ethical breeders.
Whichever source you choose, make sure you are buying an ethically-bred, healthy puppy.
If you find this guide, "Where Can You Find Puppies For Sale in PA Under $500," informative and helpful, you can check out these other dog-related articles from our team:
Before you find a puppy for sale in PA under $500, you can learn more about taking care of your puppy by watching "Avoid THESE Puppy Training First Week MISTAKES!" down below:
Garrett loves animals and is a huge advocate for all Doodle dog breeds. He owns his own Goldendoodle named Kona. In addition, he volunteers at the Humane Society of Silicon Valley, where he fosters dogs and helps animals. Garrett enjoys writing about Doodles and believes that dogs can teach humans more about how to live than humans can teach a dog.
Why Trust We Love Doodles?
At We Love Doodles, we're a team of writers, veterinarians, and puppy trainers that love dogs. Our team of qualified experts researches and provides reliable information on a wide range of dog topics. Our reviews are based on customer feedback, hands-on testing, and in-depth analysis. We are fully transparent and honest to our community of dog owners and future owners.