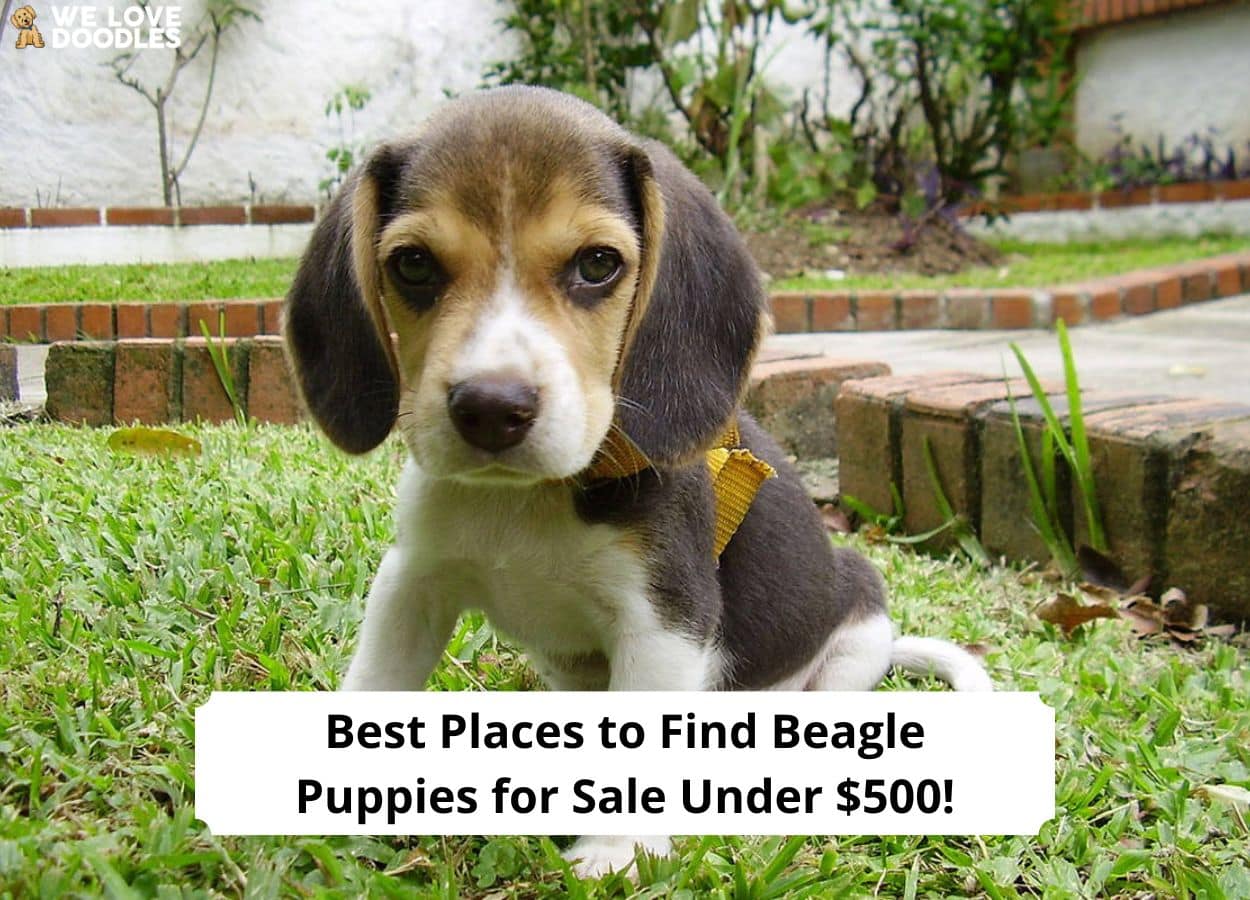 Do you want to buy an affordable Beagle? Then you are in the right place! We have compiled several reliable places for you to find Beagle puppies for sale for under $500.
If you have done a preliminary search for Beagle puppies for sale under $500, you might have come across websites that lead to broken links or suspicious websites in foreign languages.
Thankfully, we have thoroughly vetted the internet to bring you reliable places where you have a high chance of finding healthy and happy Beagle puppies for sale under $500.
Where to Find Cheap Beagle Puppies Under $500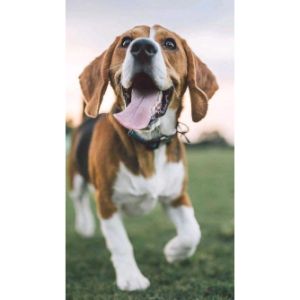 Before you scroll down this guide, "Best Places to Find Beagle Puppies for Sale Under $500," check out: 8 Best Beagle Breeders in the United States! (2023) and 10 Best Beagle Rescues in the United States! (2023).
1. Pet Finder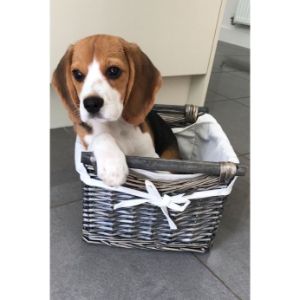 Pet Finder is one of the oldest adoption websites with hundreds of listings of purebred as well as mixed-breed dogs.
The site also lets you search for dogs within a specific distance from your zip code. They even let you set filters like age, gender, coat color, and dogs with special needs. You can also search for rescued Beagles.
The only downside to Pet finder is that it doesn't list the price of the dogs. However, you can email them at pets@petfinder.com or call them at 1-800-778-7462 to know more about a Beagle you like.
Pet Finder Details:
2. Next Day Pets
Next Day Pets is another top site for buying and selling dogs and they have plenty of Beagles and Beagle mixes. The best part is that the site lets you mention your budget as a filter, so you can easily find Beagle puppies for sale under $500.
Next Day Pets Details:
3. Pet Shops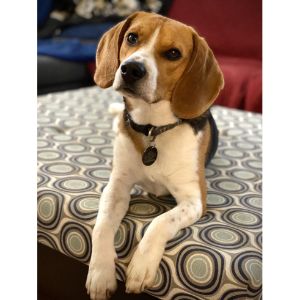 Pet shops like the Petco Foundation can also help you find Beagles under $500. Their website also lets you add filters like your location, the dog's age, and also gender. Browse through the site for hundreds of Beagles and Beagle mixes.
Once you pick a dog you can call or email them about the price, health, and temperament. They will send you the details so you can go ahead with the adoption process.
You also might have local pet stores carrying Beagle puppies for sale for under $500. However, please be careful when buying from these places. They could have inbred pups with health issues or behavioral problems.
Pet Shops Details:
4. Facebook
A search on Facebook Marketplace can also help you find Beagle puppies for as low as $400 each and you can even find sellers or Beagle breeders who are willing to drive over to you with the puppy.
Always ask for the puppy's vet records on this site. At the very least, the pups should be vaccinated and wormed. If possible, drive over to the seller's place to ensure they are not a backyard breeder or puppy mill owners who breed dogs indiscriminately for profit.
Facebook Details:
5. Breeders
Some US-based breeders sell Beagle puppies under $500. In most cases, breeders will sell their pups for less if they have excess puppies or if they have dogs are not show quality.
Do note that the reputed Beagle breeders who conduct various health checks on their dogs usually won't sell their puppies for less than $500. They spend money and effort in conducting various tests for their dogs for hips, eyes, heart, and joint-related issues. They only breed the ones that are cleared for them.
Naturally, most reputed breeders sell their purebred Beagle puppies with AKC papers for a range of $800 to $2,000. Some coat colors like the rare lemon-colored Beagle or the classic tri-colored black-white-tan Beagles cost even more. Also, pups born to championship-winning Beagles could cost as high as $3,000.
Breeders Details:
6. Rescue Shelters and Animal Adoption Homes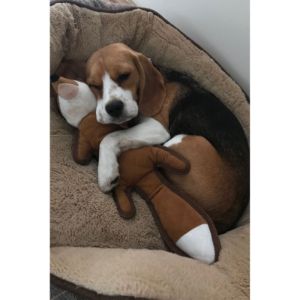 Shelters and rescue homes are other great places to find Beagle puppies under $500. You can contact any Humane Society in your state and check if they have Beagle puppies that need rehoming.
Many of these organizations cover the rescued dog's basic vaccines, deworming, and even spaying and neutering for a small adoption fee of $250 to $500.
Some shelters may have Beagle mixed-breed dogs while others could have slightly older purebred Beagles that have been rescued from a bad situation.
Good rescue organizations are forthcoming about the dog's background. They even train and treat the dogs for health issues before rehoming them. They also conduct a visit to your place to ensure that your home is suitable for the rescued Beagle. This process also helps them match the right dog and adopter.
Here are the top American rescue shelters that cater to the Beagle breed:
You can also find Beagles in non-breed-specific shelters like Rescue Me, ASPCA, and Adopt-A-Pet.
Rescue Shelters and Animal Adoption Homes Details:
7. Craigslist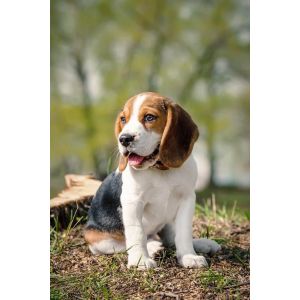 While it is easy to buy affordable Beagle puppies near you on Craigslist, we would generally advise you not to do so. There are many risks associated with buying Beagle puppies on Craigslist.
Firstly, many scam artists are looking to make a quick profit here, and there is no way you can find out about the seller's legitimacy on this platform.
Secondly, the puppies sold on Craigslist could be a product of in-breeding or puppy mills. This means their health and temperament could be questionable. You certainly don't want to spend thousands of dollars on your Beagle's health issues.
So, if you're considering purchasing affordable Beagle puppies on Craigslist, take precautions. If something appears too good to be true, steer clear of the seller.
Try and meet the seller in person and examine the dog thoroughly before paying them. Request the dog's vet records and if possible, have a veterinarian examine the dog before you buy it.
Craigslist Details:
8. Local Newspaper Listings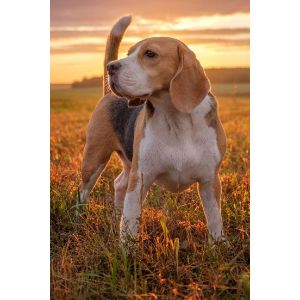 You can also go through your local newspaper classifieds to find Beagle puppies for sale. As with Craigslist, please ask to meet the puppies before paying. If possible, get the vet records for the puppy.
Local Newspaper Listings Details:
Is It Possible to Find Beagle Puppies for Sale Under $500?
The Beagle breed is incredibly popular. In 2022, the breed ranked number eight on the list of most popular dog breeds in the United States. Therefore, finding healthy Beagle puppies under $500 — especially those sold by top breeders — could be tough.
Good breeders usually charge between $1,000 and $3,000 for Beagle puppies. Of course, the cost can vary greatly depending on the breeder's location and reputation. It can also vary a lot based on the dog's bloodlines and coat colors.
The reason why Beagle breeders charge so high for their dogs is that they conduct health tests. They only breed healthy dogs cleared by OFA and CERF for hips, elbows, joints, eyes, and heart.
That is why your best bet for finding Beagle puppies for sale under $500 is adoption. You can adopt a slightly older Beagle that has been rescued by one of the many humane societies in the country. You can also check out the other resources we have provided in this guide to find cheap Beagle puppies near you.
Please note that the price of a Beagle puppy should not be your only criterion for selecting a pup. You must also take the dog's health, temperament, and lineage into account. Furthermore, you must also consider other costs of raising or owning a Beagle puppy.
How Much Does it Cost Annually to Keep a Beagle?
The cost of Beagle ownership includes the cost of ongoing medical care, healthy diet, training, basic equipment, etc.
Dog food can cost anywhere between $200 to $500 a year. If your Beagle needs prescription food or special food, then the cost can go to $800 to $1,000 a year.
Basic equipment like a bed, food and water bowls, crate, grooming tools, leash, collar, and a dog crate can cost between $200 to $400.
Veterinary care: most Beagle owners spend an average of $600 to $1,000 per year on basic vaccinations, deworming, flea-tick prevention, etc. Spaying or neutering can cost between $300 to $500. Microchipping is a one-time expense of $25 to $60.
Dog training can cost $200 to $500 a year depending on the type.
Dog grooming can cost between $50 to $120 a year.
Boarding your Beagle when you travel can cost $35 to $50 a night.
Hiring dog walking services to keep your energetic Beagle healthy can cost $10 to $30 per walk.
This brings the total cost of owning a Beagle to $2,000 to $6,000 a year.
More About the Beagle Breed
The Beagle originated in the UK, likely from several breeds like St. Hubert Hounds, Talbot Hounds, and Northern and Southern Hounds. They are available in two sizes — under 13 inches and the 13 to 15 inch categories. A Beagle can weigh between 18 to 35 lbs.
Beagles were originally bred to hunt in packs. They have several features that make them excellent hunters. This includes their sharp sense of smell and their long ears that funnel the smell toward the nose.
Beagles are energetic dogs that can run for hours to chase game animals. They're also small enough to maneuver through tiny spaces like burrows — something larger dog breeds can't.
Beagles are friendly, social dogs. They thrive in human company and hate being alone. They often bay or howl if left alone for long periods. Beagles need a lot of daily physical exercise. They also need an intelligent owner to keep them mentally stimulated.
Without mental and physical stimulation, these smart dogs can get bored, depressed, or destructive.
Frequently Asked Questions
Is the Beagle a good house dog?
Due to their small size and lovable nature, Beagles make great house dogs.
What is the usual price for a Beagle?
When buying a Beagle from a reputable breeder, you might pay over $1,500.
Are Beagles high maintenance?
Beagles are considered low-maintenance dogs. With weekly brushing and an hour of daily exercise, your Beagle will be happy and healthy.
Conclusion for "Best Places to Find Beagle Puppies for Sale Under $500"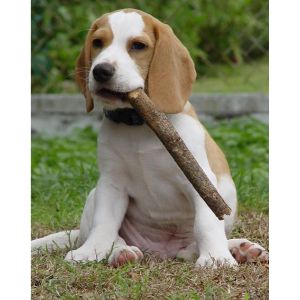 We hope the resources listed above help you find Beagle puppies for sale under $500. Online classifieds, Craigslist, Facebook Marketplace, and local newspapers are your best bet for finding cheap Beagles.
You could always consider adopting a slightly older Beagle. They are often house trained and the fees for adopting are between $50 to $500.
When searching for cheap Beagle puppies, remember to not base your selection on price alone. Also take the dog's background, temperament, and health into account.
If you find this guide, "Best Places to Find Beagle Puppies for Sale Under $500," informative, check out:
Before you find a Beagle puppy for sale under $500, learn more by watching "Things NOBODY tells you about owning a Beagle" down below:
Garrett loves animals and is a huge advocate for all Doodle dog breeds. He owns his own Goldendoodle named Kona. In addition, he volunteers at the Humane Society of Silicon Valley, where he fosters dogs and helps animals. Garrett enjoys writing about Doodles and believes that dogs can teach humans more about how to live than humans can teach a dog.
Why Trust We Love Doodles?
At We Love Doodles, we're a team of writers, veterinarians, and puppy trainers that love dogs. Our team of qualified experts researches and provides reliable information on a wide range of dog topics. Our reviews are based on customer feedback, hands-on testing, and in-depth analysis. We are fully transparent and honest to our community of dog owners and future owners.