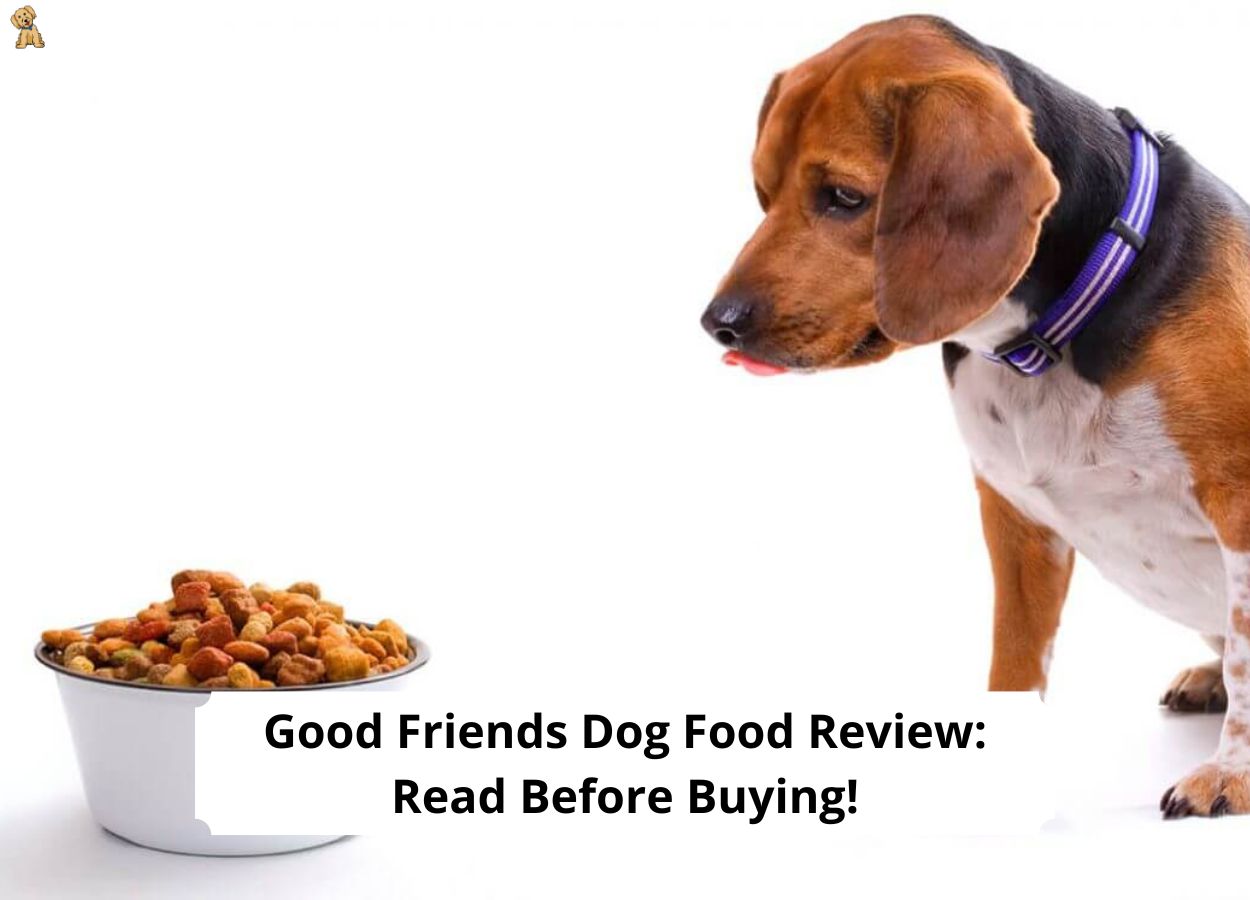 As dog owners, we only want the best of the best for our canine companions. That's why it is often a difficult decision to figure out which dog food brands are right. If you're wondering whether the Good Friends dog food brand is good enough, we've detailed all of the relevant information in this article.
The premium dog food Good Friends makes the claim that it only uses the best ingredients to provide your pet with an excellent diet. It has a reasonable price and is prepared with lots of proteins and carbs. But there is one drawback: some crucial nutrients are absent.
Before reading this guide, "Good Friends Dog Food Review," check out: Best Food for a Goldendoodle Puppy (2023) – Top 10! and Is Butcher Dog Food Good? Butcher's Dog Food Review! (2023).
About Nutrena
Good Friends Dog Food is produced by Nutrena, a Cargill subsidiary, and appears to be created especially for the store Rural Kings. As you may be aware, Cargill is a sizable private firm with operations in a variety of sectors. They are industry leaders and the owners of several brands, including Nutrena and Purina.
William Cargill, the owner of a grain storehouse in Conover, Iowa, began the business in 1865. It has developed into a national leader in several industries over a number of decades. Good Friends Dog Food is now just a very tiny brand whose products are made by Nutrena.
What Is Good Friends Dog Food?
The firm Nutrena produces a line of natural dog food under the name Good Friends. It comes in a variety of forms, including:
Good Friends Dry Dog Food
Good Friends Grain Free Dog Food
Good Friends Senior Dry Dog Food
There are several formulations for every type of dog food that meet various demands, such as Healthy Weight and High Protein.
Good Friends Dog Food Brand Review
We will examine the nutritional content, ingredients, and cost of Good Friends dog food in more detail to answer this question in detail.
Key Nutritional Values
Under AAFCO requirements, all pet food labels must offer a verified analysis of the nutrient content.
Here's a rundown of the Good Friends Crunchy Bites Recipe Adult Dry Dog Food.
Nutritional Content
Crude Protein: 18% min
Crude Fat: 6% min
Crude Fiber: 6%
Moisture: 10% max
Ingredients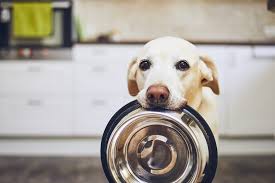 The ingredients used in this dog food are listed below.
Wheat Middlings, Ground Corn, Dehulled Soybean Meal, Meat and Bone Meal, Animal Fat (Preserved with BHA), Natural Chicken Flavor, Salt, Calcium Carbonate, Vitamins (Vitamin E Supplement, Niacin Supplement, d-Calcium Pantothenate, Riboflavin Supplement, Vitamin A Supplement, Vitamin D3 Supplement, Vitamin B 1 Supplement, Pyridoxine Hydrochloride, Biotin, Thiamine Mononitrate, Folic Acid), Minerals (Manganese Sulfate, Zinc Sulfate, Ferrous Sulfate, Copper Sulfate, Ethylenediamine Dihydroiodide, Sodium Selenite), Calcium Propionate (a preservative), Choline Chloride, and DL-Methionine.
The brand's ingredients are frequently found in high-quality dog food. However, it is deficient in a number of vital nutrients, including biotin, vitamin B-2, B-12, E, and folic acid.
Pricing
Good Friends markets itself as a low-cost dog food brand, and this is apparent in the cost.
The market price for the Good Friends Crunchy Bites Recipe Adult Dry Dog Food is $0.37 per pound (based on 40 lbs). This is budget-friendly and works in your favor if you're looking for something affordable that also consists of good ingredients.
However, the affordable prices can be due to the low cost of the ingredients used. The amount of money you spend on dog food is up to you, but we personally suggest you choose a brand that offers a more complete diet so that you won't later need to purchase supplements to make sure he meets his nutritional requirements.
Is Good Friends Dog Food Nutritious?
The dog food produced by Good Friends appears to be nutritious for dogs. It does have the proteins that your dog requires, as well as the vitamins, minerals, fiber, and antioxidants he needs to thrive and fend off oxidative stress in his body.
Because every breed will have specific nutritional demands, you ought to understand more about your dog's needs and review the ingredient list of Good Friends to see whether they are a good fit.
Is Good Friends Dog Food Grain Free?
Yes! The Grain-Free Beef and Sweet Potato Recipe dog food is just one of a number of grain-free dog foods offered by Good Friends. This recipe contains no grains of any type, including no soy, maize, or wheat proteins.
Many people think that these components can be harmful to some dogs, which is good news for dogs that have stomach problems or allergies.
It's also crucial to remember that feeding your dog a high-quality grain-free diet can make his coat healthy and lustrous, especially if he has skin problems or you simply wish for him to feel his best. For dogs with unique needs, many dog owners turn to supplements and other alternatives.
Are Good Friends Dog Treats Any Good?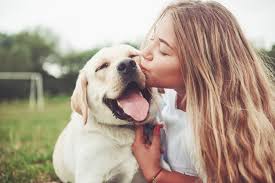 Good Friends dog treats are reasonably priced and available in a broad range of flavors, making them highly convenient for dog owners' budgets. You may anticipate the same level of quality as its standard line of dry dog food.
Only US-sourced ingredients are used in the production of Good Friends dog treats. This is significant since many pet food manufacturers manufacture their products overseas, and some dog owners may not prefer that.
Is Good Friends Naturals a Good Dog Food?
Good Friends Naturals is a dry dog food line produced by the same brand that is appropriate for dogs of all ages (except large-size dogs). It contains more protein than the standard range and it's grain-free with fewer carbs. This helps maintain a dog's weight while also lowering its risk of developing diabetes later in life.
Additionally, Good Friends Naturals uses only natural ingredients, so you won't have to be concerned about your dog developing an upset stomach or any other health problems brought on by artificial additives. They are available online at Rural King, or you can pop into one of their stores to check them out.
Can Puppies Eat Good Friends Dog Food?
Yes, Good Friends also produces dog food for young dogs. The nutritional information and ingredient list show that they are safe for pups to eat. Plus, with all the great ingredients, it's likely that the products will help your puppy thrive.
Consult your veterinarian if your puppy needs a specific diet or if you think it may be deficient in any nutrients. Also, make sure to introduce this dog food to your puppy slowly in order to avoid any stomach disturbances and to see how it suits him.
Customer Reviews
We've compiled some customer reviews of the Good Friends dog food line from Rural Kings.
"My rescued Poodle mix came to me with sore yeasty ears, and she was licking her itchy feet all the time. She also had the poodle-pink goo that ran down her face under her eye. It took me a while to find this, but after I changed her over (and kept on treating her allergies topically), it went away.
I use the salmon/sweet potato formula. We also switched the GSD over to it. He had no issues, but he just gleams with a healthy-looking coat and eyes now. I hope this stuff stays as good as it is. So many times, I've found something great & the supplier changes, or something gets bought out."
– Diane D
"I have all my dogs on this, which is 12 Siberian huskies, which are known for being picky. They love it, and meat is the first ingredient, which is awesome for the price. They also just came out with a new line of gluten-free food; I won't be feeding that because my dogs don't need it.
Anyway, the Good Friends' naturals don't have corn or soy in them, which is nice. They love the taste, wonderful coats, keeps weight on, and increases energy. I feed the lamb and rice kind to adults and the chicken to the younger ones since lamb is rich. Highly recommend anyone try this, never try the regular good friends though which is far more expensive."
– Heather L
"We have been feeding our dogs good friends from pups to adults. They never have any issues with allergies, they have high energy, good bowel movements, good digestion, and shiny coats.
Our vet was even amazed at how healthy our pets were, and she had never heard of it before we told her. My brother-in-law has a dog. He is allergic to almost all dog foods except high-end, expensive ones, and he tried our Good Friends and has also been using it ever since."
– Patrick M
"I have a Wirehaired Pointing Griffon and recently switched to Good Friends Naturals. I was feeding Diamond Naturals Chicken and Rice and had no issues with that food but decided to try Good Friends because of the cost savings. And as Diamond Naturals has no grain fillers, neither does Good Friends Naturals.
Corn gave my dog issues with other brands. It also has 5 lbs. less feed but is still a little cheaper. Have to say Good Friends is just as good for my dog as Diamond. No issues and he seems to be doing fine after three months on it. I do switch over to a higher protein food in the fall through winter during hunting season, usually the Purina Pro Plan."
– Gutbucket
Verdict
Since Nutrena is a Cargill subsidiary and a reputable business with a long history, you can be sure that it has the expertise to produce high-quality goods. Another positive aspect is that the producer has not yet issued a recall, which speaks to the safety of the product.
However, there doesn't seem to be enough additional information about the business to demonstrate its qualifications and get to know them better in order to totally trust them. If you are particular about what you feed your dog, you shouldn't skimp on quality in order to save money.
Additionally, when evaluating the benefits and drawbacks, the price issue appears to be minor when you consider all the other advantages and nutrients that your dog will receive from some other top brands. This is not to suggest that you shouldn't get Good Friends for your pets, but if you do, you might also need to supplement their diet.
Frequently Asked Questions
What should I watch for in dog food?
When considering a new dog food, watch out for preservatives like BHA, BHT, and sodium hexametaphosphate. Ingredients like xylitol, corn syrup, food dyes, and melamine are also bad for dogs.
What are toxic foods for dogs?
Avoid feeding your dog toxic foods like grapes or raisins, chocolate, and nuts. Alcohol, sugar, salt, and caffeine are also harmful.
What brand is Costco dog food?
Diamond Pet Foods makes dry dog food for Costco.
Conclusion for "Good Friends Dog Food Review"
Good Friends does look like an impressive brand, and the cost is undoubtedly alluring, but before making a choice, make sure to read over all the material on the website and the reviews. It could also be beneficial to speak with your veterinarian.
If you find this guide, "Good Friends Dog Food Review," helpful, check out:
Learn more by watching "4 Popular Dog Foods to AVOID?!? Fromm, Taste of the Wild, Canidae, Purina, Wellness" down below:
Garrett loves animals and is a huge advocate for all Doodle dog breeds. He owns his own Goldendoodle named Kona. In addition, he volunteers at the Humane Society of Silicon Valley, where he fosters dogs and helps animals. Garrett enjoys writing about Doodles and believes that dogs can teach humans more about how to live than humans can teach a dog.
Why Trust We Love Doodles?
At We Love Doodles, we're a team of writers, veterinarians, and puppy trainers that love dogs. Our team of qualified experts researches and provides reliable information on a wide range of dog topics. Our reviews are based on customer feedback, hands-on testing, and in-depth analysis. We are fully transparent and honest to our community of dog owners and future owners.