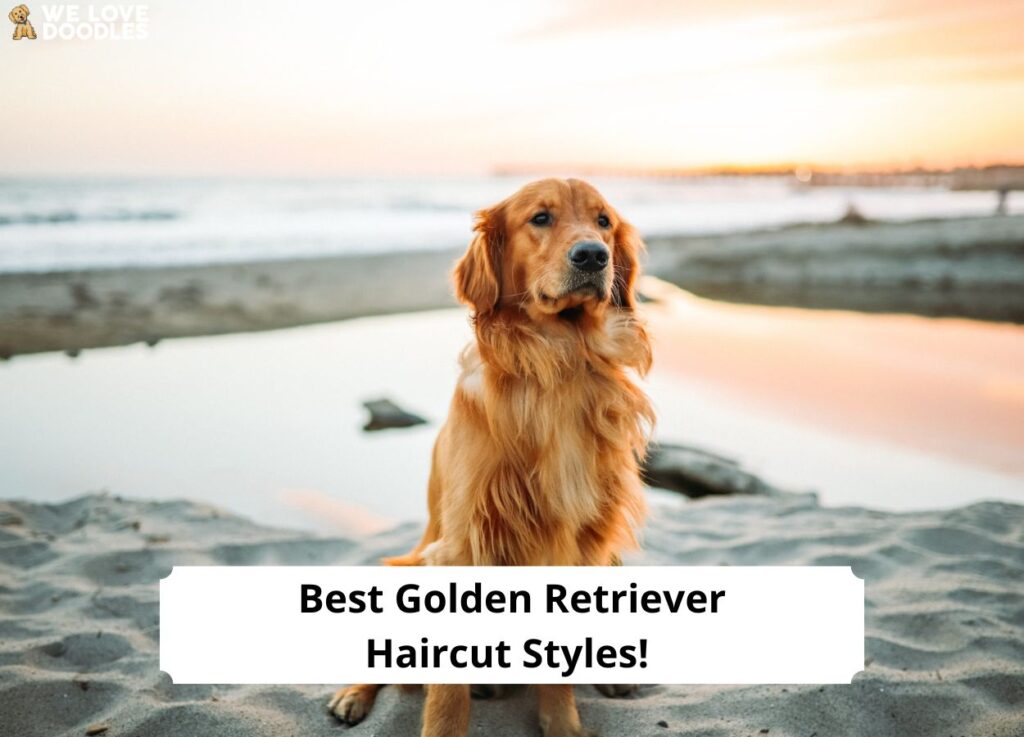 Getting a Golden Retriever is one of the most rewarding experiences, as these dogs are mainly associated with positive attributes. They are so lovable, obedient, loyal, and easy to train. Additionally, they are incredible working and hunting dogs, not forgetting great family companions. But what makes a Golden Retriever so recognizable is its unique golden coat, which includes many haircut styles.
Golden Retrievers have a dense double coat known for its propensity to shed. Because of this, it is crucial you groom your dog regularly so that its coat stays in the best condition.
This is why we've listed the most stylish Golden Retriever haircut styles guaranteed to make your dog look awesome. We'll also discuss crucial grooming information to help keep your Golden Retriever healthy.
Before you scroll down this list of Golden Retriever haircut styles, check out: Are Golden Retrievers Smart? (2023) and Best Shampoo for Golden Retrievers! (2023).
Do Golden Retrievers Need Haircuts?
As mentioned earlier, a Golden Retriever's coat is unique and beautiful. That said, grooming is crucial to keeping your pet dog healthy.
However, one essential aspect to consider is that this breed will not require a full haircut. As the owner, you should never attempt cutting the whole coat off. Doing so can pose risks to your dog, such as:
Increased skin irritation
Uncontrolled heat and moisture
Ruining the dog's look
Instead, you should ensure that you trim the whole coat to a suitable length. Trimming is an excellent activity as it will ensure that the hair does not get tangled or grow unruly.
Trimming will also keep your dog's coat visible, show off its facial features (like the eyes and the nose), and free your pup from dirt. It will also enhance the look of your dog's coat, making you more confident in its appearance.
Apart from trimming, a simple haircut can also be of great benefit to your dog. Cutting the hair after a certain period will mean that you have maintained the dog's look.
How to Give a Golden Retriever a Haircut
A Golden Retriever has flowing fur that covers the dog's entire body. As such, giving them a very close haircut will end up with different features than you originally intended. So, how do you give a Golden Retriever a haircut, and when?
It is simple. Ensure you keep your dog's fur at a medium length or longer than usual regarding specific dog breeds. It is what makes the signature golden coat stand out. You will need a short trim after some time to maintain its look.
However, only cut a few inches, and don't shave it all off when trimming. Shaving the dog may result in discomfort due to ingrown hairs and skin irritations.
The hair may also grow back differently than the previous ones. In this case, a short trim is the best way to maintain your dog's appearance and make him look great.
Golden Retriever Haircut Styles
Now that we understand how to correctly give your dog a haircut, it is also important to understand what makes a Golden Retriever look great. And a good way of doing this is to talk about which Golden Retriever haircut styles are trending.
Styles are important in dog types as they reflect the dog's overall temperament and look. And we've put together some of the best Golden Retriever haircut styles to help you pick what looks best on your dog.
1. Puppy Cut
This hairstyle is one of the simplest haircuts you will come across. The cut is usually the same despite the breed. The cut incorporates cutting the fur to a length of about half an inch for the entire body.
A puppy cut is usually easy to maintain since it doesn't require styling. The results will always be the same whether done by a professional or yourself.
The cut also provides the utmost comfort for the dog by not tangling the fur and making it easy for the dog to move around. Additionally, you will be sure to limit the fur amount that gets to your furniture.
However, even though it is a short cut, you should always ensure that you leave enough hair on the dog to protect it from the sun's ultraviolet rays and stray parasites.
2. Summer Cut
During summer, many dog owners prefer to shave their dog's fur. And this is okay for many reasons. For instance, shaving the dog during summer could make him cool, keeping him comfortable. In addition, it will also reduce the dog's weight, making it simple to move around with ease.
However, shaving will never be your best option for Golden Retrievers. The dog's double coat protects against the sun's ultraviolet rays and parasites present in the summer. For this reason, opting for a summer cut, one of the best summer golden retriever haircut styles, is a wise decision.
The summer cut is similar to a simple trim since it involves following the existing shape of the Golden Retriever's coat. The cut is also more shaped than a puppy haircut but can be shorter — about an inch or less. Be sure to trim the private areas appropriately and do the same for the feet, ears, and chest.
3. Simple Trim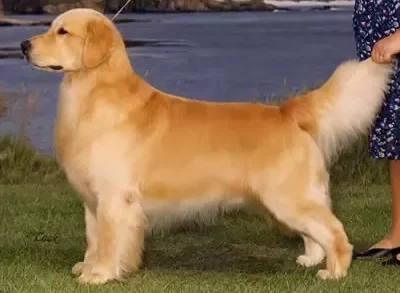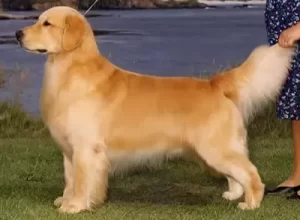 This style is an appropriate haircut for owners of Golden Retrievers. The cut doesn't require much cutting and only involves eliminating long hairs. This haircut also ensures that the coat is well-feathered, and owners can improvise it further by thinning the dog's chest and neck.
Since you ensure the amount of hair you eliminate is minimal, this haircut retains the dog's coat true to the breed's shape. Also, even though the simple trim may not make a huge difference to your dog, as it will keep it warm and help protect its coat, it is still important since it makes the dog look presentable.
4. Lion Cut
The Golden Retriever lion haircut is one of the most trendy haircuts you will come across. The haircut effortlessly works for these dogs since they have a thick double coat. The haircut involves cutting the dog's hair short on the entire body except for the head and neck, which will act as the mane. It makes the dog look funny and cute.
However, for this style to work, you must cut about 70 percent of your Retriever's hair short. It is also important to take good care of the dog's coat when you carry out the cut. Ensure you maintain it well by brushing it regularly to keep it from getting matted and filthy.
5. Show Cut
This haircut is similar to a simple trim requiring minimal cutting. The dog's hair is trimmed to the required length. However, with a show cut, the trimming is so minimum to reveal the dog's precious assets: the beautiful golden locks.
Here, you must feather the fur and trim the ears and paws, remembering the sanitary areas.
Since the show cut is mainly for Golden Retrievers participating in dog shows, it requires more precise trimming, attention, and upkeep. For this case, you must ensure trimming adheres to the right shape to get that perfect look.
On that note, it would be wise to appoint a professional groomer to handle the cut for you. It will take a bit of money, but it is worth it, especially if your dog gets featured in one of the popular dog shows.
6. The Teddy Cut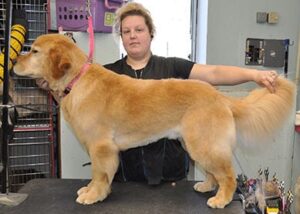 This professional haircut is the best option for a Golden Retriever with a long, luscious double coat. The cut assists in regulating the temperature in the dog, thus, making the dog comfortable during summer.
It involves clipping the hair on the body short while maintaining the natural shape of the legs. The cut also involves trimming the feet and tail while curving them into shape. The product is a beautiful fluffy dog that looks like a teddy bear.
The cut is ideal for Golden Retrievers since it does not damage the dog's coat.
Frequently Asked Questions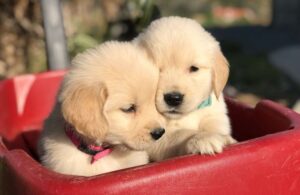 There are some common questions concerning the grooming of Golden Retrievers.
Is it okay to cut a Golden Retriever's hair?
It is indeed fine to cut the Golden Retriever's hair. However, only shave it partially if you wish to cut it. This is because the Golden Retriever's coat shields it from external elements. So, cutting it shorter than required will leave your dog vulnerable to sunburn, parasites, and other harmful elements such as ticks and fleas.
How often should a Golden Retriever get a haircut?
Golden Retrievers require a haircut every eight to ten weeks to keep the fur of their coat well under control.
How often should a Golden Retriever be professionally groomed?
Since Golden Retrievers are meticulous, they require often professional grooming to keep their coats in check, be it a simple trim or the best winter Golden Retriever cut. Therefore, it is recommended that you visit a professional groomer after every four to six weeks.
Is it safe to shave a Golden Retriever?
To answer this question, the best you can do is to trim the dog's hair. However, you must understand that it is very important not to shave it completely.
Do Golden Retrievers grow everything back after shaving?
Yes, the Golden Retriever will grow back after several months.
Does shaving a Golden Retriever help with shedding?
If you wonder if shaving a Golden Retriever will help reduce shedding, then the answer is no. You must understand that the Golden Retrievers shedding period is completely natural, and nothing you do will affect it.
Why did the groomer shave my Golden Retriever?
Golden Retrievers need frequent grooming if you want them to look beautiful. However, in some cases, the groomer will shave your dog completely, especially when the coat is matted.
Can Golden Retrievers have a short coat?
The Golden Retriever's coat is usually long and made up of thick hair. However it is possible to get a short-haired Golden Retriever, but it is rare. A good example of a short-haired Golden Retriever is the Field Golden Retriever.
Conclusion for "Best Golden Retriever Haircut Styles"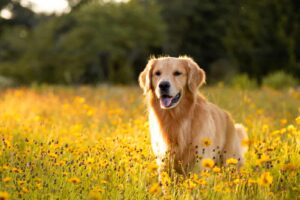 A Golden Retriever requires proper grooming. There are many options to go for when it comes to the type of Golden Retriever haircut that best suits your dog.
To ensure you get the best one, we recommend you look for a professional groomer. By taking your dog to them, you will have no problem getting the best cut and trim they can give.
For more guides similar to this list of Golden Retriever haircuts, check out:
If you find these Golden Retriever haircuts interesting, watch "LEARN to GROOM a GOLDEN RETRIEVER in less than an HOUR Timelapse" down below:
Garrett loves animals and is a huge advocate for all Doodle dog breeds. He owns his own Goldendoodle named Kona. In addition, he volunteers at the Humane Society of Silicon Valley, where he fosters dogs and helps animals. Garrett enjoys writing about Doodles and believes that dogs can teach humans more about how to live than humans can teach a dog.
Why Trust We Love Doodles?
At We Love Doodles, we're a team of writers, veterinarians, and puppy trainers that love dogs. Our team of qualified experts researches and provides reliable information on a wide range of dog topics. Our reviews are based on customer feedback, hands-on testing, and in-depth analysis. We are fully transparent and honest to our community of dog owners and future owners.