Looking for the best way to search rescues for a Cane Corso in the UK? We've got recommendations.
Regal and imposing, Cane Corsos are a magnificent breed with a rich history. Cane Corsos have the reputation of being ideal guard dogs because of their protective natures, but they are a breed that requires time, patience, and consistent training to be properly managed.
Some owners jump into Cane Corso ownership without much knowledge or research, and as a result, the poor dog gets given up through no fault of their own. Well, their loss, our gain! If you are looking for a Cane Corso in the UK, here are some places where you might be able to find your new bestie.
Before reading this list of Cane Corso rescues in the UK, check out: 6 Best Goldendoodle Rescue Centers in the UK! (2023) and Where Can You Find Cane Corso Puppies for Sale Under $600? (2023).
1. Cane Corso UK and Molosser Rescue
The Cane Corso is a difficult and misunderstood breed. They are not suitable for inexperienced dog owners and require much training, education, and exposure to create a well-balanced canine.
Cane Corso UK and Molosser Rescue are one of the UK's few breed-specific rescues. They work hard to find new homes for these magnificent Mastiffs, as well as take in other pets whose owners are unable to care for them.
The rescue is often inundated with phone calls from people who wish to surrender their dogs for a variety of reasons. The rescue is entirely funded by contributions, and the staff works hard to save as many dogs as possible.
Donations go toward vet costs, kennel fees, food, and basic canine care. This organization pledges to facilitate the transportation, adoption, fostering, rehoming, and ownership of any Cane Corso dog or puppy.
The shelter team is frequently in need of assistance to rescue the dogs. Check out their website if you want to become involved. You may provide a foster home to one of the dogs while they wait for their forever homes. You can also participate in house checks, transporting the dogs, and a variety of other tasks.
Cane Corso UK and Molosser Rescue Details:
2. Dogs Trust
Although not breed-specific, Dogs Trust is a large organization that frequently has Cane Corsos in its care. The group strives to ensure the continuation of numerous dog breeds, including the Cane Corso. It is the UK's largest dog welfare organization, with 22 rehoming centers.
This organization has a passionate staff and volunteers with numerous successes, including altering legislation and growing internationally, as well as aiding thousands of pets and owners.
They assist dogs in distress and find needy dogs a loving owner. Each member of the Dogs Trust family now plays a vital role. All members of the organization, from the chief executive to the canine caretakers and volunteers, are here to support dogs and their owners today and in the future.
If you want to acquire a Cane Corso as a new owner, you must have prior dog experience, preferably with larger breeds, and be prepared to invest time in pet training.
Every year, thanks to the generosity of their great supporters, Dogs Trust is capable of caring for thousands of dogs in the UK. Check out the Dogs Trust website to learn more about who they are and what they do.
Dogs Trust Details:
3. Finding Furever Homes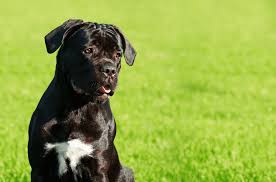 Finding Furever Homes is a network of rescues founded to help smaller, privately managed shelters where committed individuals invest a significant amount of time and effort to rescue the dogs from the pound and save them from being put to sleep.
They are currently playing two roles. Firstly, they support small private rescues where they help to rehome dogs and give financial support when needed. Secondly, they also have a responsibility to their network of shelters and dogs in foster care.
The passionate team uses its resources, expertise, enthusiasm, and activity on social media to spread awareness of its mission and promote its goals to as many people as possible. It also routinely hosts events to interact with the public, providing canines with the greatest chance possible to find a forever home.
Finding Furever Homes works hard to gather donations to meet their essential needs and support rescued dogs. These funds support food, transportation, kennels, vet services, sweaters, blankets, toys, and other items. Also, as a registered UK Charity, all of its accounts are open to the public.
The whole staff works entirely on a volunteer basis, without any salaries, in all areas of fundraising, legal matters, social media, and administration. They all work as volunteers, contributing their time and energy as they can in addition to covering their own travel costs to events and fundraisers.
If you wish to adopt a Cane Corso, this organization can certainly point you in the right direction. However, they just ask that you read the conditions and be confident that you are rescue-ready before proceeding.
Finding Furever Homes Details:
4. Breeds in Need UK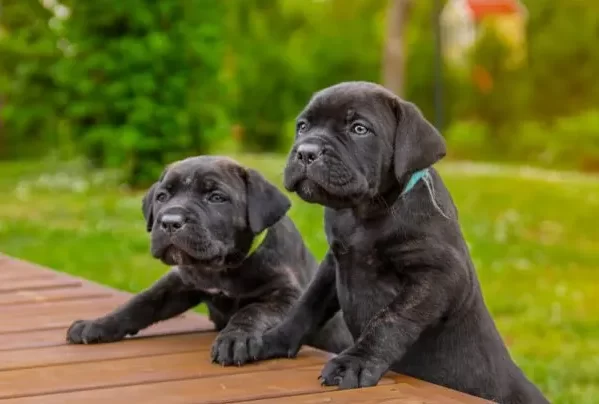 Breeds in Need is based in Lincolnshire, but they rehome dogs all across the UK. They routinely travel across the UK to pick up puppies using their incredible travel incubator. They are community-based, which means the dogs can be fostered anywhere.
This rescue provides adoption services, foster care for surrenders, and round-the-clock assistance on how to care for dogs with genetic disorders. They specialize in puppies with impairments such as cleft lips and palates and make an effort to never turn a dog away that walks through their doors.
Breeds in Need is handled solely by a group of volunteers from various backgrounds and experiences. The proactive volunteer team holds fundraising events such as raffles and sponsored walks every month.
This group is a charitable rescue and relies solely on the donations of the thoughtful public. Every pound of your contribution goes toward the care and essential supplies they require.
There are several ways for dog lovers to assist including fostering or adopting. While they are not breed-specific, they have a wide network and will be able to find you a Cane Corso, whether in their care or in the care of another organization.
They get a large number of queries to foster and adopt. As a result, they seldom react to applications that are not successful. If you require any kind of assistance, you can contact them at the details below.
Breeds in Need UK Details:
5. Blue Cross
Blue Cross is a nonprofit that has been helping sick, injured, and abandoned dogs find loving homes since 1897. This group not only helps Cane Corsos, but also cats, small pets, and horses in need.
They hope that every pet will live a healthy and happy life. For that reason, they promote good pet ownership and provide medical treatment to owners who cannot afford private veterinarian bills.
Blue Cross provides free education sessions and guidance to anyone who wants assistance. They also help with training and behavioral issues so your Cane Corso to live its best life with a stable temperament.
This rescue works hard to locate you a dog that is a good fit for you and your lifestyle, so you can have a happy, stress-free life together. Their tailored rehoming approach looks at each case differently to assist you in finding the ideal dog.
They don't have any hard and fast standards on what constitutes the ideal home since they understand every pet and its requirements are unique. Also, if you are unable to adopt a dog but can provide short-term care to dogs in your homes, this group is constantly looking for dedicated individuals to foster.
Blue Cross Details:
Frequently Asked Questions
Are Cane Corsos allowed in the UK?
Despite misconceptions, the UK has not banned people from owning Cane Corsos.
How much is a Cane Corso in the UK?
You can expect to pay anywhere from £1,000 to £2,500 for a Cane Corso puppy when buying from a breeder in the UK. To save money (and a spot for another dog), consider choosing a shelter or rescue.
How long will a Cane Corso live?
The life expectancy of a Cane Corso is nine to 12 years.
Conclusion for "5 Best Cane Corso Rescues in the UK"
Every day, many dogs in shelters all across the UK are put down simply because no one is there to save and rescue them, provide a secure area, a loving home, or a second opportunity. Every year, more than 9,000 dogs are killed for no fault of their own because UK rescues are severely overcrowded.
Because rehoming may be distressing for the dogs, as well as upsetting for the volunteers and costly for the organization, make sure you are prepared and able to give them a proper home before adopting.
For guides similar to this list of Cane Corso rescues in the UK, check out:
Learn more by watching "11 Facts You Need to Know Before Buying a Cane Corso" down below: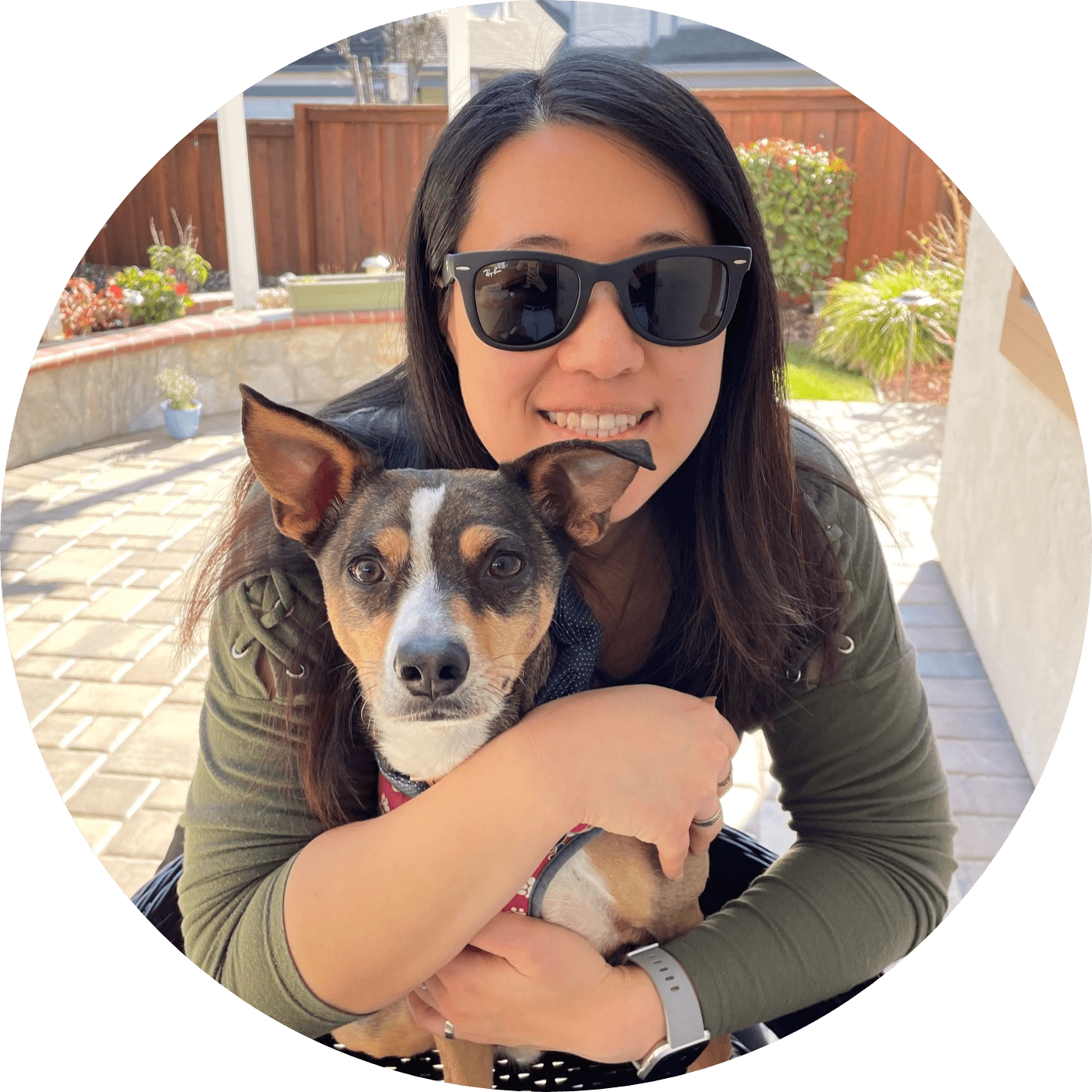 Dr. Sabrina Kong graduated from the Royal Veterinary College in England in 2016 and has been working at a small animal clinic in Northern California since then. She grew up in the Bay Area and got her bachelor's degree from Cal Poly San Luis Obispo. She also became a Certified Canine Rehabilitation Practitioner through a program at the University of Tennessee.
When she isn't in the clinic taking care of her four-legged patients, she enjoys traveling and trying new foods with her friends and her three-legged dog, Apollo. She adopted Apollo from her clinic when he was a puppy with numerous health issues. Dr. Kong truly cares about taking care of animals.