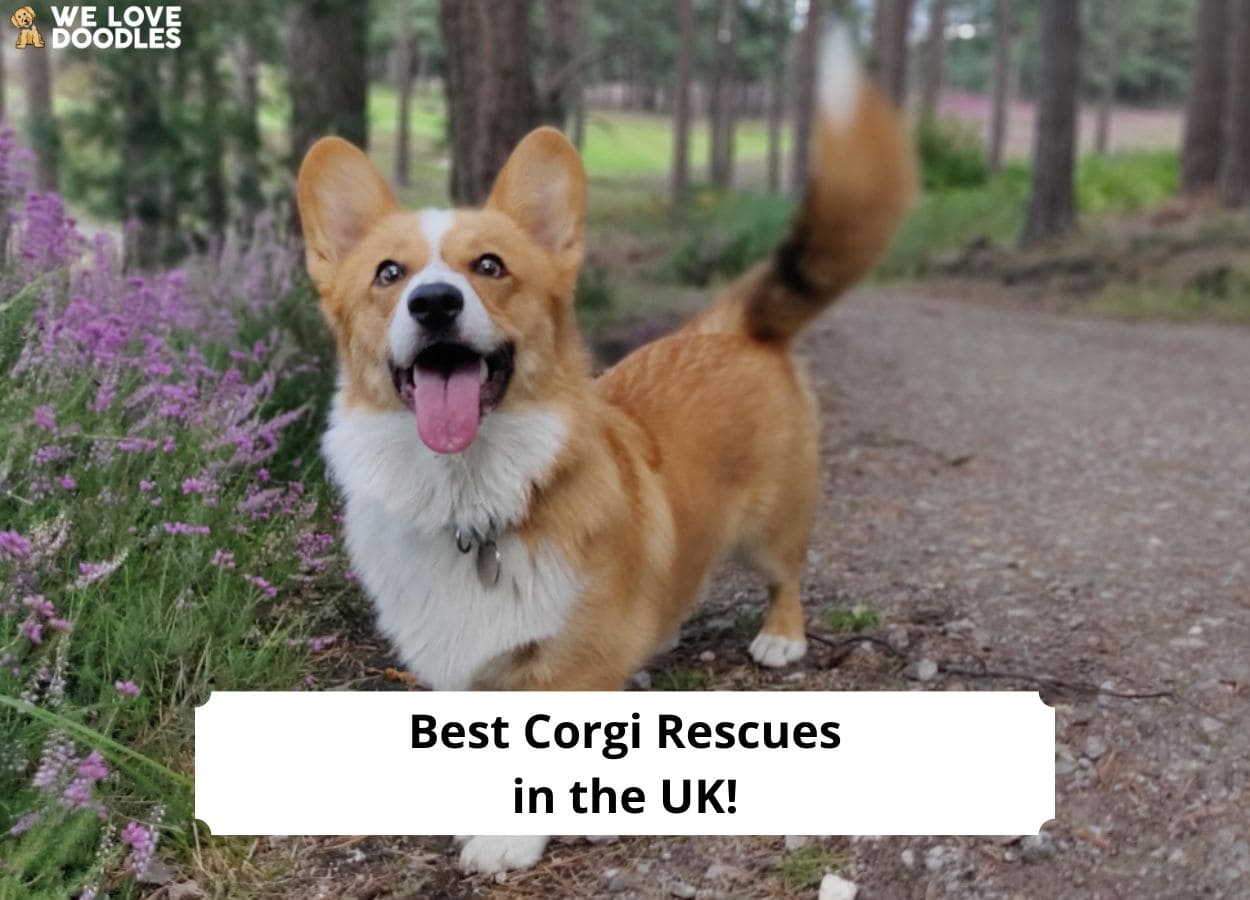 The United Kingdom boasts many wonderful shelters where you can adopt a Corgi. These Corgi rescues in the UK help rehabilitate and rehome these dogs out of passion and love. Reputable rescues help these dogs without any intention to make a profit from their adoptions.
Ever since Corgis became a pet of the royal family, they've become extremely popular and in high demand. However, as the popularity of this breed increases, an alarming number of dogs end up in shelters and rescues.
Adopting dogs is a kind gesture. Not only will this act save you a lot of money, but you would also be saving a dog from being homeless or euthanized. Adoption fees cover the rescue cost, medication, food, and other expenses incurred.
In this article, we'll present you with the best Corgi rescues in the UK where you can adopt a happy and healthy dog or puppy. Some of the rescues on this list also provide a variety of options, including purebred and mixed-breed Corgis. Here are our top picks.
Before you read this list of Corgi rescues in the UK, check out: 5 Best Border Terrier Rescues in the UK! (2023) and 4 Best Beagle Rescues in the UK! (2023).
1. Welsh Corgi Rescue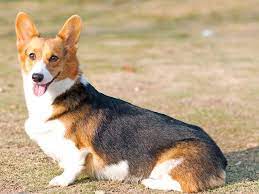 Welsh Corgi Rescue is the go-to rescue for people looking to adopt healthy and happy Corgis. Since 1972, this volunteer-based organization has had one simple mission: to save, rehabilitate, and rehome Corgis across the United Kingdom.
They do their best to find new homes for Corgis in need of new owners due to various circumstances, including ill health, divorce, owners going into assisted homes where dogs are not allowed, and more. The program is open to owner-surrendered dogs regardless of the condition for the surrender. People often give away their dogs for many reasons, including the arrival of a baby or a lifestyle change.
Besides accepting dogs from owners, this Welsh Corgi Rescue also saves lost, abandoned, abused, and neglected dogs. They pick up Corgis from the streets and those at risk in shelters.
They receive calls from various sources, including social services, veterinary surgeries, and other rescue centers. The rescue team works closely with other rescue centers to connect their Corgis to families already waiting to adopt this breed.
When a Corgi comes to this rescue for rehoming, they pay close attention to the health, temperament, and overall well-being of their dogs before placing them in their forever homes.
They believe every dog deserves a second chance and hopes their next home would be their last. As such, the team takes every necessary measure to ensure the dogs are ready for their new homes.
They take great care in matching their dogs. All potential adopters are screened thoroughly before being considered. A visit is also made to the prospective adopter's home by a local member to ensure the place is safe and comfortable for the dogs.
Essential details are also required of family members, accommodation, working arrangements, previous dogs owned, garden, and other pets. The dogs are placed in homes for a probationary period. Multiple visits are conducted during the period to ensure all is well before finalizing the adoption.
Welsh Corgi Rescue Details:
2. All Dogs Matter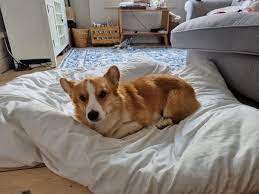 If you are in or around London and looking for the best place to adopt a Corgi, All Dogs Matter is the best option to consider. They work to transform the lives of abandoned and unwanted dogs.
They rescue and rehabilitate stray, homeless, abused, and surrendered dogs in the UK. The rescue team is made of volunteers who are committed to providing these dogs with the best life possible. Placing dogs in the right home is one of their top priorities.
Cautionary measures are taken when screening and choosing families for their rescued dogs. In addition to screening the applicants thoroughly, they conduct home visits to ensure the dogs are placed in the safest and most comfortable homes possible.
As the name implies, All Dogs Matter is an all-breed rescue. You can rely on them for both purebred and mixed-breed dogs of all sizes and ages. At the time of writing this article, they have a few Corgis waiting for their forever homes.
All Dogs Matter has a central kennel and works with foster homes across the country. Most of their rescues are placed in foster homes where they are cared for and given all the attention they need.
In 2021, this rescue organization saved and rehomed more than 330 dogs. In 2022, they rescued more than 450 dogs and placed them in loving, caring forever homes. They also help find and rehome abandoned and unwanted dogs from Italy, Egypt, and China.
Dog welfare drives everything All Dogs Matter does. They put a lot of effort into ensuring the dogs have safe and happy forever homes. All Dogs Matter does not put a healthy and adoptable dog down.
Provided the dog is treatable and adoptable, this team will ensure they find the best home. Before placing them in their forever homes, the team vet checks and treats the dogs for all known health issues.
They are also brought up to date on vaccines, dewormed, and microchipped before going home. All dogs matter to this rescue organization and they are always there for their dogs even after being adopted.
All Dogs Matter Details:
3. Stokenchurch Dog Rescue
Stokenchurch Dog Rescue is a mission-centric rescue located on Oxford Road, Stokenchurch. The organization gives dogs a second chance, rescuing and placing them in loving forever homes.
SDR attempts to find loving and suitable homes for all the dogs in their care. Once a dog arrives at their rescue program, it is medically assessed and immediately treated for any diagnosed health issue.
After receiving proper medication, the dog will be placed in their newly renovated isolation unit for seven to 10 days to ensure it is healthy and fit. Proper vet care is provided to ensure the dogs are fit to join a new family before placing them for adoption.
While in isolation, staff observe the dogs and assess their temperament. They also observe them during socialization and walks to assess their temperament to know the type of homes they are best suited for.
Among other things, staff members are looking to find out:
SDR has 41 modern, bright, and comfortable dog rooms with comfortable bedding and plenty of toys to ensure they live in a homey and relaxed environment during their stay with the team.
They have a vet surgeon that visits the kennel regularly to ensure all dogs receive appropriate medical treatment. Behavioral training is also provided to ensure the dogs are well-groomed and prepared for their forever homes.
Stokenchurch Dog Rescue Details:
4. Hope Rescue
Lastly, we have Hope Rescue, an all-breed organization with an excellent reputation and a dog-loving team. This rescue started in 2005 and has rescued more than 4,000 different dog breeds since then.
They focus on saving abandoned, stray, unwanted, neglected, and surrendered dogs and giving them a second chance at life. The team is committed to taking all lost and abandoned dogs from local authorities in South Wales.
Hope Rescue does not discriminate. They save all dogs regardless of their breed, age, and medical condition. The team also helps owners in crisis who need to surrender their dogs, helping them find loving, peaceful, and caring forever homes.
After operating from commercial boarding facilities and foster homes for over a decade, this rescue finally bought and moved to their own rescue facility in Llanharan, South Wales in April 2017.
Their new center has over 51 rescue kennels to accommodate as many dogs as possible. The facility also has two exercise paddocks, a grooming room, an indoor training center, and 18 acres of private woodland.
Hope Rescue Details:
Frequently Asked Questions
How much is a Corgi in the UK?
You can expect to pay £1,800 or more for a Corgi in the UK when buying from a breeder. Prices for a Corgi puppy, and especially an older dog, will be much more affordable in a shelter or home-based rescue.
Are Corgis common in the UK?
Many dog lovers associate Corgis with the UK due to Queen Elizabeth II.
Do Corgis bark a lot?
Corgis are prone to barking and vocalizing, especially without proper training and mental or physical stimulation to wear them out.
Conclusion for "Best Corgi Rescues in the UK"
Before bringing a Corgi home from any UK rescues, we recommend you prepare your home and your family first. Dog-proof your home to make it safe, comfortable, and welcoming for the new pet.
You should also learn a few things on how to help the dog bond with you and your family seamlessly to ensure successful adoption.
For guides similar to this list of Corgi rescues in the UK, check out:
Learn more by watching "What it's like to own a CORGI • Corgi Facts" down below: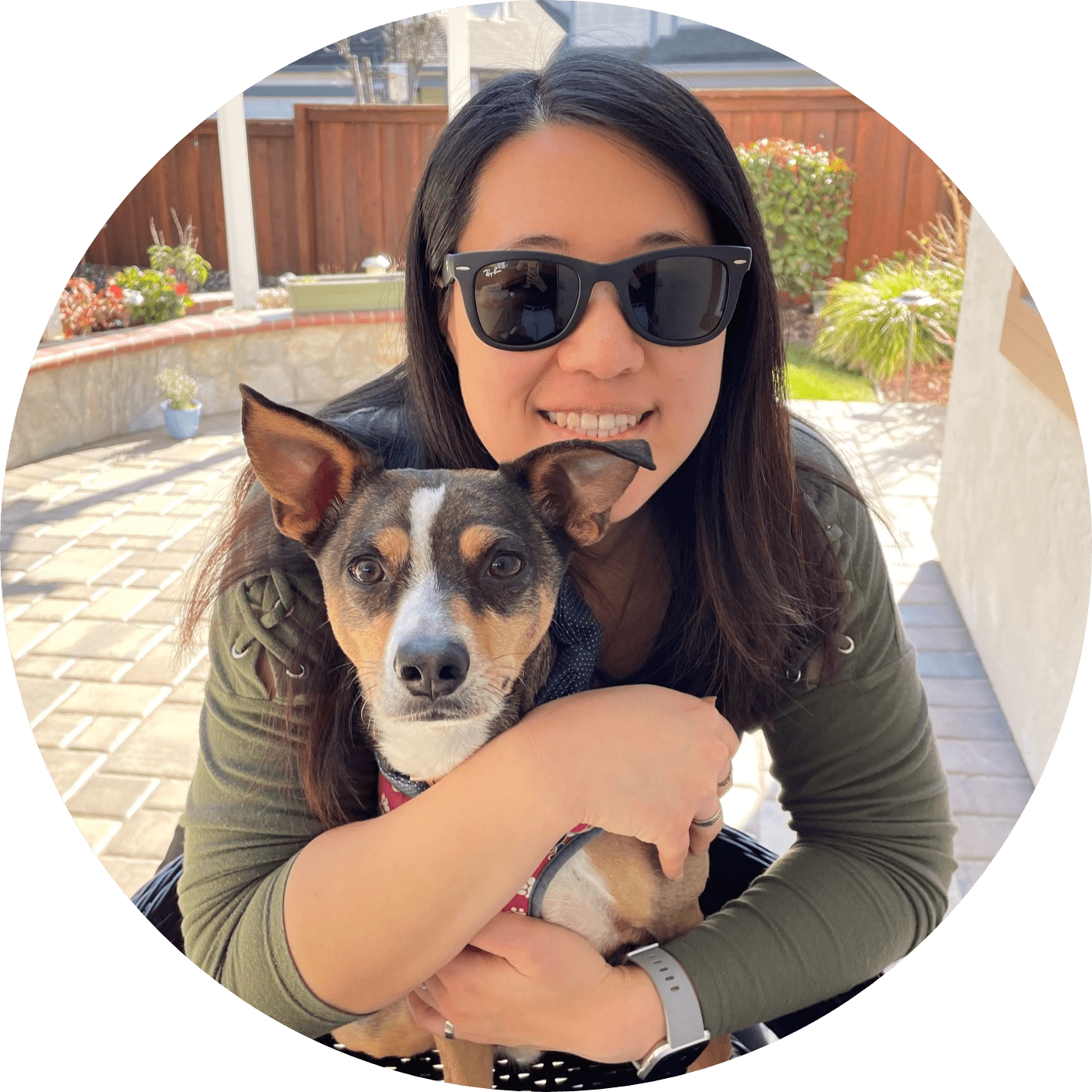 Dr. Sabrina Kong graduated from the Royal Veterinary College in England in 2016 and has been working at a small animal clinic in Northern California since then. She grew up in the Bay Area and got her bachelor's degree from Cal Poly San Luis Obispo. She also became a Certified Canine Rehabilitation Practitioner through a program at the University of Tennessee.
When she isn't in the clinic taking care of her four-legged patients, she enjoys traveling and trying new foods with her friends and her three-legged dog, Apollo. She adopted Apollo from her clinic when he was a puppy with numerous health issues. Dr. Kong truly cares about taking care of animals.