If you are looking for Bernese Mountain Dog rescues in Ohio, this guide is for you!
All floppy-eared and doe-eyed, the sheer size of the Bernese Mountain Dog is misleading. These massive teddy bears are just that. Gentle, loving, and the perfect playmate, Bernese Mountain Dogs, or "Berners," are excellent family dogs that suit almost all households.
Despite this, some Bernese Mountain Dogs manage to still find their way into shelters and rescues. Berners tend to be happy-go-lucky, affable dogs without many tendencies toward aggression. Most of the time, they are given up because of the owner's living situation like a divorce, death, or relocation.
Here are reputable rescues as well as groups where you may find your new Berner bestie.
Before you scroll further down this list of Bernese Mountain Dog rescues in Ohio, check out: 5 Best Pitbull Rescues in Ohio (2023) and 5 Best Labrador Rescues in Ohio! (2023).
1. Petcurious
Petcurious is a network with over 106,000 rescue dogs for adoption from over 7,700 organizations worldwide. Founded in 2016 by people who understood that pets spread love and happiness wherever they go, Petcurious contains a database of every breed of pet you can think of, helping you find your perfect furry friend within a few clicks.
Not only can you find the pet of your dreams through this organization, but thousands of pets from around the world find their forever-loving homes with the help of Petcurious.
A massive number of homes and rescues appear on Petcurious, which helps narrow down places near you. You can send in applications for the dog you wish to adopt and will get all the medical information like vaccinations and health issues.
The Petcurious site has all the adoption information and guidelines. It is essential to read up before submitting your adoption application as it contains several questions that you should consider before proceeding.
Petcurious Details:
2. BMDCA Rescue and Rehome
The Bernese Mountain Dog Club of America National Rescue & Rehome is the perfect place to look when it comes to finding a Berner. Undoubtedly, health and welfare are the top priorities. They ensure the perfect health of their rescues in their care and provide all necessary vaccinations before sending them home to you.
The BMDCA consists of a network of various rescue groups all around the US with contacts to many Berner rescue groups with a large number of dogs waiting for potential families.
To adopt, you will take a factual assessment. This will help prove that you are capable of pet ownership, especially with a dog the size of a Berner. The organization takes in all injured, abused, neglected, and rescued dogs and thoroughly screens potential adopters before sending their dogs to their forever homes.
BMDCA Rescue and Rehome Details:
3. Buckeye BMDC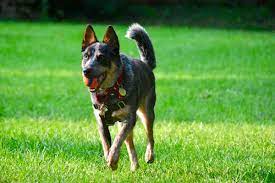 Buckeye isn't a rescue group but a breed-specific Bernese Mountain Dog club in Ohio. They may not have any rescue dogs immediately for adoption, but they can point you in the right direction.
Buckeye BMDC is made up of Berner enthusiasts that believe in promoting and enhancing the lives of this loving and gentle breed by providing them with the quality of life they deserve, so they too can become the perfect furry addition to your family.
During their events, the group keeps the dogs entertained and provides plenty of opportunities for socialization. They also encourage the participation of Berners in activities such as drafting, picnics, parades, agility, rally, and snow playtime as well as much more.
Buckeye BMDC Details:
4. Three Rivers Bernese Mountain Dog Club
Formed in 1991, Three Rivers Bernese Mountain Dog Club is another breed-specific club for Berner enthusiasts. A regional club under the BMDCA umbrella, Three Rivers is made up of passionate members with a keen interest in the breed.
With therapy work, obedience training, agility events and also fun days, picnics, dog walks, and educational programs for the dogs, the Three Rivers is an excellent Berner group whose members often provide a temporary home to rescues to wait for their forever-loving homes.
They have an event schedule on their page that you can check out and participate in to meet other Berner lovers and owners. It would be a good opportunity to make your intentions to adopt a Berner known as this group might be able to find a Berner in need for you.
Three Rivers Bernese Mountain Dog Club Details:
5. North Coast Bernese Mountain Dog Club Of Ohio
Another breed-specific club, the North Coast Bernese Mountain Dog Club has its ear to the ground and often knows of Berners that need adoption. Made up of breed enthusiasts from all over Ohio and surrounding states, these passionate members are active in dog shows, meetings, and other events.
Programs arranged by North Coast BMDC give Bernese and their owners a chance to earn an official AKC Trick Title that will appear on the dog's title record. You can see these programs and their dates on the homepage of their website.
North Coast BMDC is a part of the Berner-Garde Foundation which was established to help assist rescues like these to improve the health standard of Bernese Mountain Dogs. This group is essential in conducting scientific research on reducing health problems in this breed and preventing genetic diseases found within Bernese Mountain Dogs.
North Coast Bernese Mountain Dog Club Of Ohio Details:
6. Thirdtyme Rescue
Thirdtyme is a husband-and-wife-owned non-profit organization that focuses solely on caring for many rescued dogs including larger breeds like the Bernese Mountain Dog. The couple is trained in behavior modification, obedience, and training dogs of all types.
They ensure the rescue dogs in their care never have to live in kennels and allow them into their own home as a family member until they find the perfect adoptive family to take them into a forever home.
Whether it is for medical reasons, training or behavior problems, or nutrition queries, Thirdtyme Rescue is always available and continues to be responsible for pets even after adoption. You can check out their adoption forms on their website and see pictures of the pets available for adoption.
The small group has a volunteer network that ensures that all the dogs are vaccinated, spayed or neutered, treated for heartworms, microchipped, and vet-checked when they are in their foster homes.
They take in only a few dogs at a time so that each dog gets individual attention and is prepared adequately for being adopted.
Thirdtyme Rescue Details:
Common Bernese Mountain Dog Health Problems
If you are about to adopt a Bernese Mountain Dog, you should know about a few common health problems. Fret not, the majority of health problems can be easily (and affordably!) treated, especially if caught early.
Before taking your adopted dog home, you can consider having your potential dog checked out for these conditions so that you're prepared for any medical issues that may arise in the future.
Hip and Elbow Dysplasia
One of the most common conditions among these majestic creatures is hip and elbow dysplasia. Loss of joint mobility and poor joint alignment can occur due to genetic factors or environmental influences, leading to pain, lameness, and reduced quality of life.
Regular checkups with a vet will help identify any early signs of the condition so that your Berner can receive timely treatment and avoid enduring pain in the future.
Although there is no complete cure, there are treatments that can bring substantial relief to your beloved pet. While surgery remains an option, physical therapy and holistic medications are becoming increasingly popular due to their non-invasive nature and ability to provide real, tangible results without a lengthy recovery period.
Progressive Retinal Atrophy (PRA)
Progressive Retinal Atrophy, or PRA, is a serious eye condition that is unfortunately prevalent in the beloved Bernese Mountain Dog breed. Consequently, swift diagnosis and management of this hereditary disorder are key to preserving the long-term eye health of a Berner.
The onset of PRA typically begins with night blindness and can eventually lead to total blindness with no local or systemic treatments available for dogs suffering from this disease.
Berners can be tested for this condition, and with the information, your vet can develop a strategy to keep your pooch's vision sharp for years to come.
Frequently Asked Questions
What are the downsides to owning a Bernese Mountain Dog?
Berners can be exuberant and suffer from separation anxiety, so it's crucial to start training early.
Are Bernese Mountain Dogs used for rescue?
As working dogs, Bernese Mountain Dogs are used in search-and-rescue.
How difficult are Bernese Mountain Dogs?
Berners don't like to be left alone, and when corrected, they can be overly sensitive.
Conclusion for "Best Bernese Mountain Dog Rescues in Ohio"
Overall, the Berner is a love-everyone-and-everything type of dog that usually suits most households. We hope that this list of rescues has helped you get your Bernese Mountain Dog and wish you many long, happy years ahead with your new bestie!
For more guides similar to this list of Bernese Mountain Dog rescues in Ohio, check out:
Before you adopt a Bernese Mountain Dog from rescues in Ohio, learn more about this breed by watching the "BERNESE MOUNTAIN DOG – Characteristics and Care" down below:
Garrett loves animals and is a huge advocate for all Doodle dog breeds. He owns his own Goldendoodle named Kona. In addition, he volunteers at the Humane Society of Silicon Valley, where he fosters dogs and helps animals. Garrett enjoys writing about Doodles and believes that dogs can teach humans more about how to live than humans can teach a dog.
Why Trust We Love Doodles?
At We Love Doodles, we're a team of writers, veterinarians, and puppy trainers that love dogs. Our team of qualified experts researches and provides reliable information on a wide range of dog topics. Our reviews are based on customer feedback, hands-on testing, and in-depth analysis. We are fully transparent and honest to our community of dog owners and future owners.