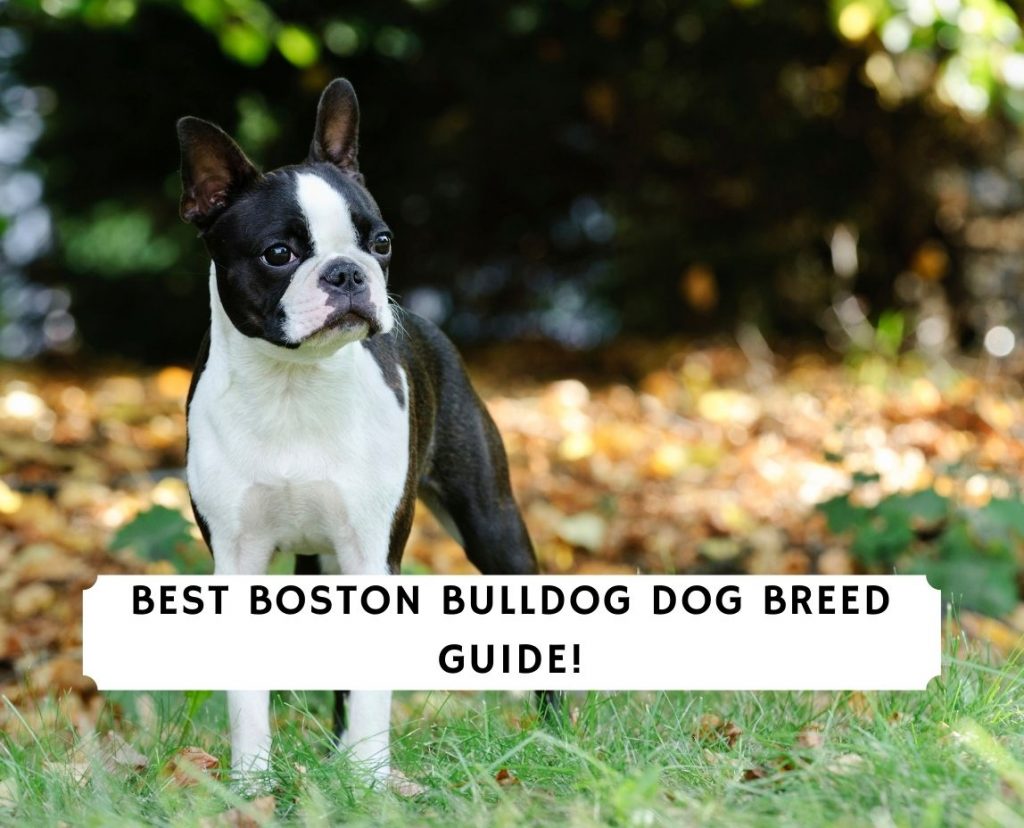 If you are looking for an affectionate, calm, and lovable dog, a Boston Bulldog is a great choice. Boston Bulldogs, also known as English Boston Bulldogs, is a hybrid mix of Boston Terrier and English Bulldog. Because of their friendly personalities, these dogs are great with children and make a great addition to any family.
Their small to medium size and low activity levels also means they adjust well to different living situations. Regardless of whether you live in an apartment or home, the Boston Bulldog breed will be happy, as long as it's with its family!
Characteristics of a Boston Bulldog
Breed: Boston Bulldog (also known as an English Boston Bulldog)
Mix: English Bulldog and Boston Terrier
Temperament: Affectionate, calm, playful
Typical Standard Height (Approx.): 15-18 inches
Typical Standard Weight (Approx.): 20-35 lbs
Life Expectancy: 12-15 years
Being a mix of English Bulldog and Boston Terrier, Boston Bulldogs remain small to medium in size. The typical height of Boston Bulldogs is 15-18 inches, with the weight being anywhere from 20-35lbs. Male Boston Bulldogs are typically slightly larger than females. These dogs have many of the English Bulldog and Boston Terrier breeds' physical attributes. Additionally, since they are a crossbreed dog, they typically have fewer genetic issues than their purebred parent dogs.
Origins
The Boston Bulldog is a relatively new breed and there is not much information regarding Boston Bulldogs' origin. It is estimated that this hybrid mix of Boston Terrier and English Bulldog dates back to the 1900s in Boston, Massachusetts. These dogs are thought to have been initially bred for fighting and hunting. Even though there is currently minimal information about Boston Bulldogs, there is lots of information regarding the parent breeds of Boston Terrier and English Bulldog. Looking at each parent breed can give a good idea of the temperament and characteristics of their offspring.
Boston Terriers were initially bred in Boston, Massachusetts, and were used as pit fighting dogs. In contrast, English Bulldogs were originally bred in the British Isles and were used to fight bulls. Over time, these dogs' personalities and aggressiveness have mellowed, and now they make great family pets.
Temperament & Personality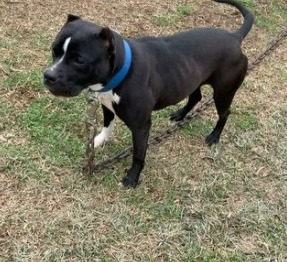 Boston Bulldogs' temperaments and personalities are a combination of the best parts of each of the parent breeds. These dogs are no longer used for aggressive sports so their characters have mellowed and become more friendly. Boston Bulldogs are known to be wonderfully loyal to their family. Along with their loyalty, these dogs are affectionate and loving; they make great family companions. However, these dogs are also sensitive and can get sad when not with their family. Make sure you have lots of time to spend with them if you are considering adopting this breed.
Boston Bulldogs are also known for having fun and playful personalities, making them great with children. When they are puppies, Boston Bulldogs are very energetic but grow into calm adult dogs. Whether it is going on a walk with their owner or cuddling on the couch, Boston Bulldog puppies are happy as long as they are with their favorite people. These dogs combine all the best characteristics of Boston Terriers and English Bulldogs into one bundle of joy.
Nutrition
Boston Bulldogs do not require large amounts of food. These dogs are small to medium size, and they are relatively inactive. Typically Boston Bulldogs eat about one cup of kibble a day. If you get high-quality kibble, the projected monthly cost for a healthy Boston Bulldog diet is about $25-$30 a month. One important thing to keep in mind when choosing food for your Boston Bulldog is that it should be easy to digest. Like their English Bulldog and Boston Terrier parents, Boston Bulldogs have frequent flatulence. Finding food that is high in fiber will help develop a healthy digestive system and reduce flatulence.
Related: Best Dog Food To Prevent Gas
Grooming
When it comes to grooming a Boston Bulldog, it is essential to brush them once a week to reduce shedding. These dogs do shed a lot, so any help you can get with preventing shedding will be beneficial. Although brushing helps with shedding, Boston Bulldogs should not bath frequently. These dogs have sensitive skin, so excessive bathing can cause them to develop sores. If you need to bathe your Boston Bulldog, use a sensitive skin shampoo that won't irritate them.
You may have also noticed that Boston Bulldogs have the classic wrinkles of their parents. These wrinkles are found on Boston Bulldogs' faces and need to be kept clean to prevent sores. It would be best if you cleaned their faces regularly using peroxide on a cotton ball. Once you are done cleaning, use a little bit of cornstarch to help dry the area. Without proper care, these dogs can develop sores and acne in these spots.
Related: Best Grooming Kit
Exercise
As mentioned before, Boston Bulldogs are not high activity dogs. When they are puppies, Boston Bulldogs tend to have lots of energy. However, as they get older, these dogs mellow out and become perfectly content lounging around most of the time. Just like any dog, however, Boston Bulldogs do need some daily exercise to prevent obesity. However, it is essential to keep these little guys out of extreme temperatures. Boston Bulldogs are not able to regulate temperature well, so they can quickly overheat and become sick.
Training
Boston Bulldogs are an intelligent breed, so they are easy to train. Along with their intelligence, these dogs are eager to please, so they want to do what makes their owners happy. Setting clear expectations for your Boston Bulldog will guarantee great training results because your dog will look forward to your praise.   However, this breed is notoriously sensitive. When training, you must be firm but gentle; they want to please their humans and do not respond well to anger.
As with any other dog, it is also important to begin socializing with Boston Bulldogs early. This socialization is essential for ensuring that your dog is friendly with humans and other animals. As discussed before, the English Bulldog and Boston Terrier were both bred to be fighting dogs. Without early socialization, a Boston Bulldog could become standoffish to new people.
Health
Unlike English Bulldogs and Boston Terriers, Boston Bulldogs are generally healthy dogs. Their life expectancy is closer to their Boston Terrier parent, with an average span of 12-15 years. These dogs do not have the breathing problems commonly found in English Bulldogs and Boston Terriers, contributing to a longer and healthier life.
These dogs do have sensitive skin and may develop sores in the creases of their faces. However, these are easily maintainable, ensuring that your dog lives a comfortable life. One other health problem they have inherited from their parent breeds is the inability to regulate body temperature. So it is essential to keep these dogs out of extreme heat.
Appearance
Boston Bulldogs are similar to a larger version of a Boston Terrier. These dogs tend to have a face that resembles their English Bulldog parent; this includes a large head with a square-shaped jaw. Boston Bulldogs have broad chests and small floppy ears rather than the large point ears typically seen on a Boston Terrier. You can get Boston Bulldogs in a variety of colors and patterns. So, regardless of the color you are looking for, there is a Boston Bulldog out there for you.
Price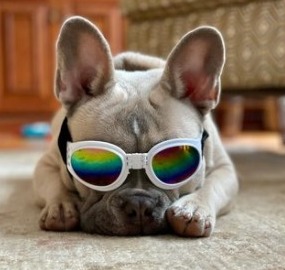 When it comes to a Boston Bulldog price, it often depends on the parent dogs' price. Boston Bulldogs are a sought-after breed because they are a combination of two popular breeds. However, the pedigree of parent dogs contributes to the cost of the offspring. Suppose the English Bulldog and Boston Terrier used for breeding come from good bloodlines. In that case, their Boston Bulldog puppy can range anywhere from $1,500-$4,000.
Frequently Asked Questions
How much does a Boston Bulldog cost?
A Boston Bulldog will cost anywhere from $1500 to a few thousand dollars, depending on your pup's pedigree. This hybrid dog breed is a cross between the Boston Terrier and the English Bulldog. You must ensure that you purchase your Boston Bulldog from a verified and trusted breeder, not a puppy mill.
What is the best breed of Bulldog?
The American Bulldog is the best breed of Bulldog, initially bred to herd cattle and guard property in the UK. This breed is part of the UKC Guardian Group and is a large, powerful, well-boned dog. 
The American Bulldog features a large, broad head and a wide muzzle with powerful jaws. Although this is an assertive dog breed, the American Bulldog is also gentle and loving with family. This is an intelligent dog breed that has a calm temperament.
What is an English Bulldog Boston Terrier Mix called?
The Boston Bulldog or English Boston Bulldog is a small to medium-sized hybrid mix from breeding a Boston Terrier and an English Bulldog. This sweet hybrid adapts easily to city, suburban, or rural living and makes for an easily adaptable hybrid dog. 
The Boston Bulldog is lively and intelligent but has a kind temperament and, when bred with the English Bulldog, makes for a hybrid that's an excellent companion dog.
What is the rarest Bulldog mix?
It's hard not to fall in love with Bulldog mixes. These versatile hybrids are even-tempered and gentle. Although they can be protective, they seem to know the difference between real or imagined threats.
Rare Bulldog types include the following:
Alano Espanol
Amitola Bulldog
Campeiro Bulldog
Catahoula Bulldog
Colorado Bulldog
Continental Bulldog
Mallorquin Bulldog
Mammut Bulldog
What are the best Bulldog mixes?
The 20 most popular Bulldog mixes are the following:
Busky (Bulldog x Husky) 
Bullcorg (Bulldog x Corgi) 
Bulldoodle (Bulldog x Poodle) 
Bull Shepherd (Bulldog x German Shepherd)
Beabull (Bulldog x Beagle Mix) 
Bullador (Labrador x Bulldog Mix) 
Bullenees (Bulldog x Great Pyrenees Mix) 
Bullbox (Boxer x Bulldog Mix) 
English Boodle (English Bulldog x Poodle)
English Weiler (English Bulldog x Rottweiler)
English Bullhuahua (English Bulldog x Chihuahua)
Bullmation (English Bulldog x Dalmatian)
English Bullwhip (English Bulldog x Whippet)
Mountain Bulldog (English Bulldog x Bernese Mountain Dog)
Bully Bassett (English Bulldog x Bassett Hound)
English Bullpit (English Bulldog x Pitbull Terrier)
English Bull Corgi (English Bulldog x Corgi)
English Bull Shepherd (English Bulldog x German Shepherd)
English Frenchie (English Bulldog x French Bulldog)
Catahoula Bulldog (English Bulldog x Catahoula)
What is a good mix with the English Bulldog?
Here are some of our favorite English Bulldog mixes:
English Bull Springer
Bully Bassett
Mountain Bulldog
Miniature Bulldog
English Bullwhip
Bullpit
Bull Jack
Bulldoodle
Bullador
Conclusion For Boston Bulldog Dog Breed Guide
As you can see, there is so much to love about the Boston Bulldog. These dogs are friendly, affectionate, and intelligent, making them a great addition to any family. They are a healthy breed that requires little maintenance. The highest maintenance part about these dogs is their need for love and attention. If you have lots of love to give, welcome a Boston Bulldog into your life today.
If you're in search of a Boston Bulldog, check out our breeder recommendations from several states:
For more dog breeds, check out our list of Doodle breeds!
You can learn more about the Boston Bulldog dog breed by watching "Bostin Terrier Dogs 101 – The American Gentlemen" from Animal Facts down below:
Garrett loves animals and is a huge advocate for all Doodle dog breeds. He owns his own Goldendoodle named Kona. In addition, he volunteers at the Humane Society of Silicon Valley, where he fosters dogs and helps animals. Garrett enjoys writing about Doodles and believes that dogs can teach humans more about how to live than humans can teach a dog.
Why Trust We Love Doodles?
At We Love Doodles, we're a team of writers, veterinarians, and puppy trainers that love dogs. Our team of qualified experts researches and provides reliable information on a wide range of dog topics. Our reviews are based on customer feedback, hands-on testing, and in-depth analysis. We are fully transparent and honest to our community of dog owners and future owners.