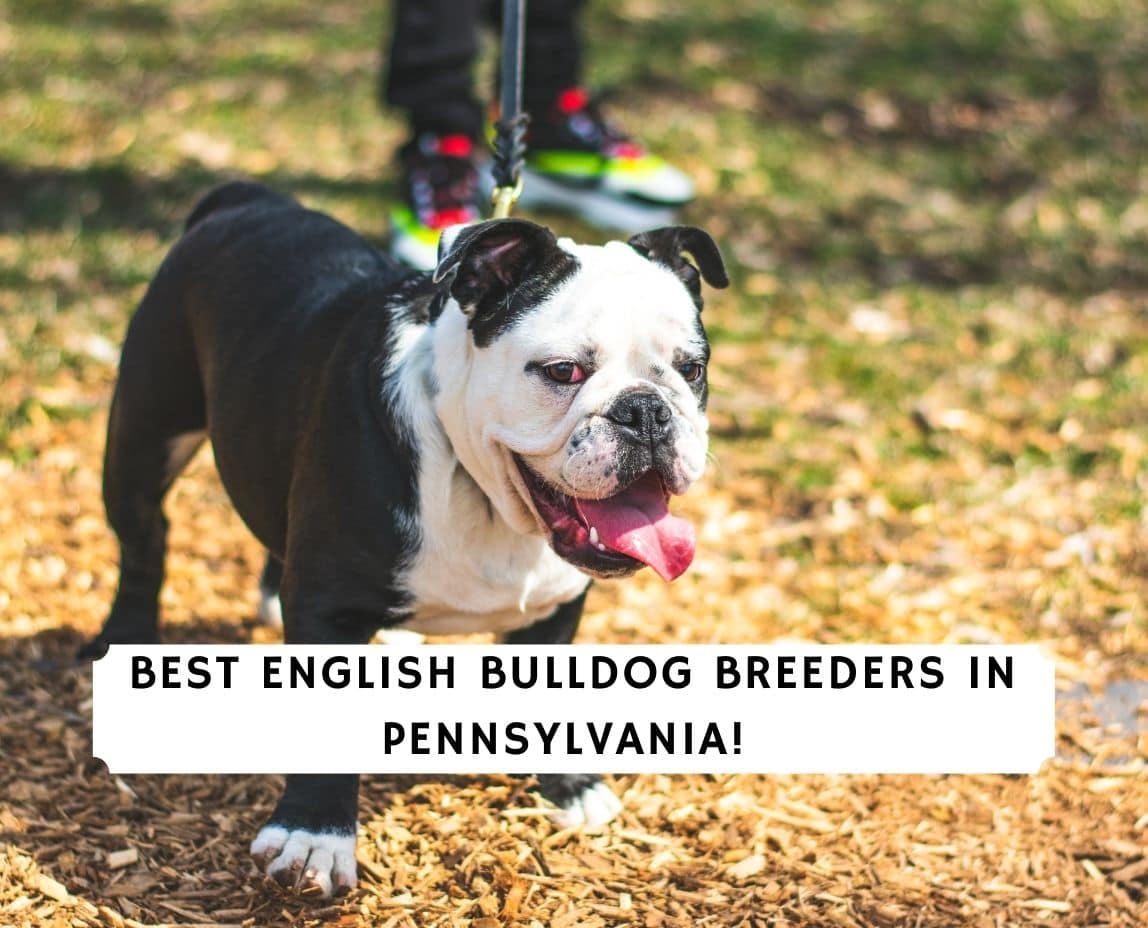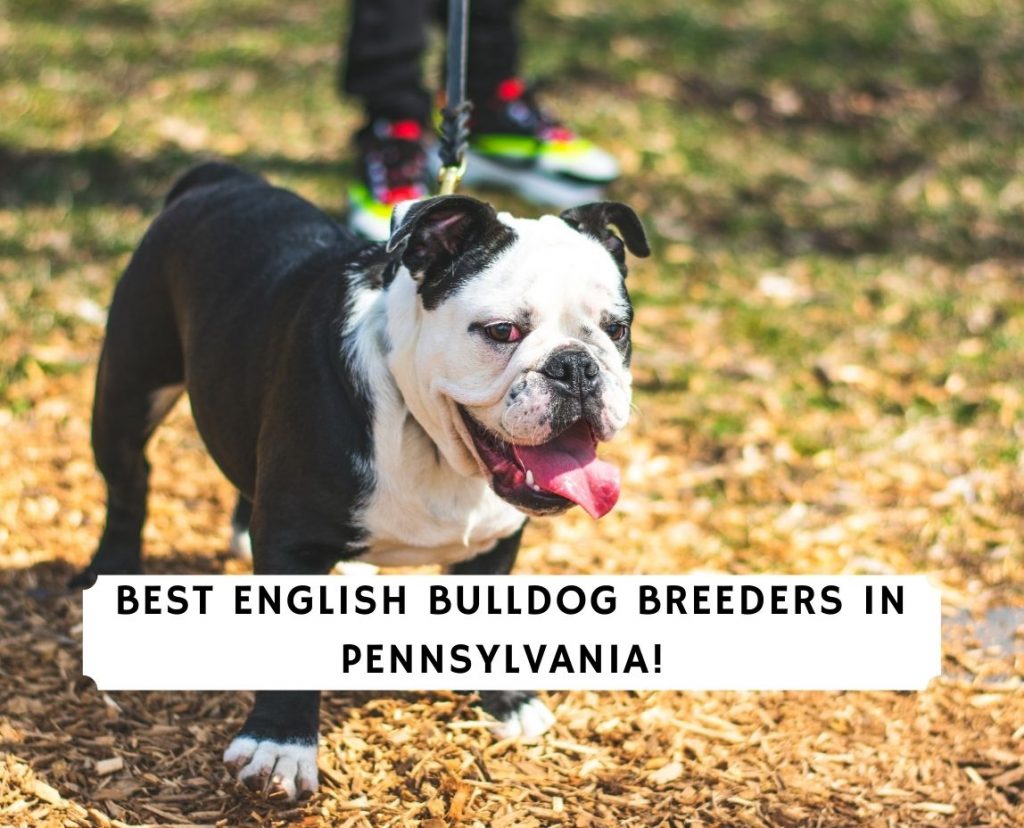 You probably know how adorable this dog breed is if you're in search of English Bulldog breeders in Pennsylvania. They might look like they fell flat on their face, but English Bulldogs are adorable. Docile and loyal, the English Bulldog is a short, heavy, and muscular dog breed. They are one of the most recognizable dog breeds in the United States, which is why you'll find tons of English Bulldog puppies for sale in Pennsylvania.
However, you want to find a breeder that is reputable and will sell you a healthy puppy. Not all English Bulldog puppies are the same and some will be healthier than others depending on the breeder.
Other articles you would like: Cavapoo Breeders in Pennsylvania and Poodle Breeders in Pennsylvania.
English Bulldog Puppies For Sale in Pennsylvania
Remember to stay cautious if you're purchasing from unknown English Bulldog breeders in Pennsylvania. As with any other breed, with proper care and precaution, Bulldogs make one of the most lovable pets and can live for over 10+ years. If you live in Pennsylvania and you want to adopt an English bulldog, here are a few breeders that you can take a look at.
1. Thelma's Bullys Pennsylvania
First on the list of English Bulldog breeders in Pennsylvania is Thelma's Bullys. The breeder is named after Thelma, who is highly devoted to her Bulldog puppies. Although she didn't grow up with dogs, her husband did. The day he brought home an English Bulldog puppy, back in 2003, is the day she fell in love again. Based in the small town of Millmont, Pennsylvania, they live on a 2-acre farmette, where they have plenty of peace and tranquillity to raise their dogs. They are Pennsylvania State licensed breeders and inspected by the Pennsylvania Department of Agriculture. They're also in compliance with the American Kennel Club (AKC).
They breed French as well as English bulldogs. Thelma and her family strive to breed their dogs as lovable pets. Thus, when their puppies come to you, they are healthy and happy. They, too, prioritize finding a loving home for their puppies the same way you are looking for a dog to love. Thelma's Bullys are veterinarian checked and they came with a one-year health guarantee.
Thelma's Bullys Details
2. Fox Chapel Bulldogs PA
The breeder behind Fox Chapel Bulldogs, Tricia Ross, has been breeding dogs that regularly compete in the show ring and are proven champions. Their focus is to breed excellent Bulldog puppies in Pennsylvania. They are compassionate about what they do.
They breed their English Bulldog puppies for health, temperament, and to conform to high standards. If you are interested in buying a puppy from them and have completed all the formalities, you get two options to bring your puppy home. You either meet the breeder in person when you come to pick up your newest addition, or you can meet the breeder at the Pittsburgh International Airport.
Either way, you'll return home with an English Bulldog puppy that will put a smile on your face! The breeder raises her puppies along with her three children in their family room. The children are in constant contact with the pups. Efforts are made to ensure that the puppies get comfortable with different sounds and floorings. They are also made to interact with older dogs. With these practices, they aim to build confidence in their puppies.
Fox Chapel Bulldogs Details
3. Muddy Creek Bulldogs
For reasons such as little wet noses, short, stout legs, and folds of wrinkles, Muddy Creek decided to breed English Bulldogs that they love. The Wurtz family bought their first English Bully in 2007 and has been in love with him ever since. They're not a kennel but a family hobby breeder located out of Denver, Pennsylvania. They offer a few litters in a year. After all, the less you have, the more attention you give to each puppy.
Their females are registered with AKC, with champion bloodlines. When you buy a puppy from them, they provide you with AKC papers, health guarantees, up-to-date shots, and parasite medication and ensure that a vet checks their puppies. Their website is brief, but they have included many pictures of the puppies that they have sold. You can scroll through them and get an idea of their health.
Muddy Creek Bulldogs Details
4. Adora Bulldogs Pennsylvania
Holly Epinger, the breeder behind Adora Bulldogs, is listed on the Good Dog's website. She breeds both English Bulldog puppies and parents at home. They are health-tested and descend from champion bloodlines. She spares no effort in socializing her English Bulldog puppies so that when they come to you, they don't have any issues with mixing with everyone. She also encourages puppy owners to get involved in the breed.
To get a puppy, you have to apply for a request to provide details about yourself and what you want. It helps the breeder find the right option for you. Once you are approved, and your puppy is finalized, you need to meet in person to pick up your cute family companion. This Bulldog breeder raises her puppies around children and friends. This means that they are socialized along with other dogs and cats too. When you get your puppy, they come with a Health Certificate, a blanket with littermates' and Mom's scents, vaccinations, a food starter bag, a one-year guarantee, and AKC Registration.
Adora Bulldogs Details
5. Cedar Lane Bulldog PA
Last on the list of English Bulldog breeders in Pennsylvania is Cedar Lane Bulldog. What began as a spur-of-the-moment purchase turned out to be a full-time job for this family of 8 four-legged members. The story behind their coming into this business is emotional yet inspiring. They are a family that discovered their love for Bulldogs through a series of trials and tribulations. And currently, they are proud parents to eight great English bulldogs.
They raise healthy, high-quality English Bulldog puppies in the core of Lancaster County, Pennsylvania. They consider their dogs as much family as their newborn puppies. Their website has a dedicated section to other people's testimonials that share their experience with their English Bulldog purchase from Cedar Lane. Once you go through them, you'll have an idea of the sheer love and devotion with which Lari and Chuck raise the pups. The website also features an FAQ section that would answer many doubts of potential bulldog owners.
Cedar Lane Bulldog Details
More Information About English Bulldog Puppies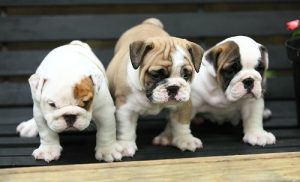 Being a universal symbol of courage and determination, the Bulldog face is famously called 'sour mug.' With the characteristic layers that shape their face, you cannot mistake a bulldog for any other breed. Unlike mean and grumbly Spike from Tom & Jerry, bulldogs generally are very easy-going and friendly with others, including cats.
English Bulldog puppies need a moderate exercise every day and are prone to getting overweight. While training them, you must make sure not to go overboard with their treats! Bulldogs are sweethearts, and they easily get devoted to their owners. They are always trying to please people and should be introduced to a healthy social environment at an early age for them to get accustomed to newer faces and other animals. Proper training at an early age also makes sure that they do not develop any undesirable behaviors.
The laid-back attitude of these old souls makes them the perfect couch potato. English Bulldog puppies are affectionate with people and tend to shower their faces with sloppy kisses and licks. Bulldogs cannot tolerate heat and humidity due to their shortened faces and can easily suffer breathing problems and heatstroke under overexertion.
Conclusion English Bulldog Breeders in Pennsylvania
Some people get scared at the sight of a Bulldog because they appear muscular. However, you'll quickly realize how loving and friendly they are! They'd plonk on the sofa with you and enjoy whatever it is you're watching on the TV. Choosing the right breeder ensures that you bring home a healthy puppy that was well looked-after. If you know someone with an English bulldog, you can ask them about their breeder and their experience with them. Before choosing the breeder, it's always advisable to do your research.
If traveling to these English Bulldog breeders in Pennsylvania is far, you can check out our recommendations from other states:
To learn more about the English Bulldog breed, watch "English Bulldog Breed Review" from Dogumentary TV down below: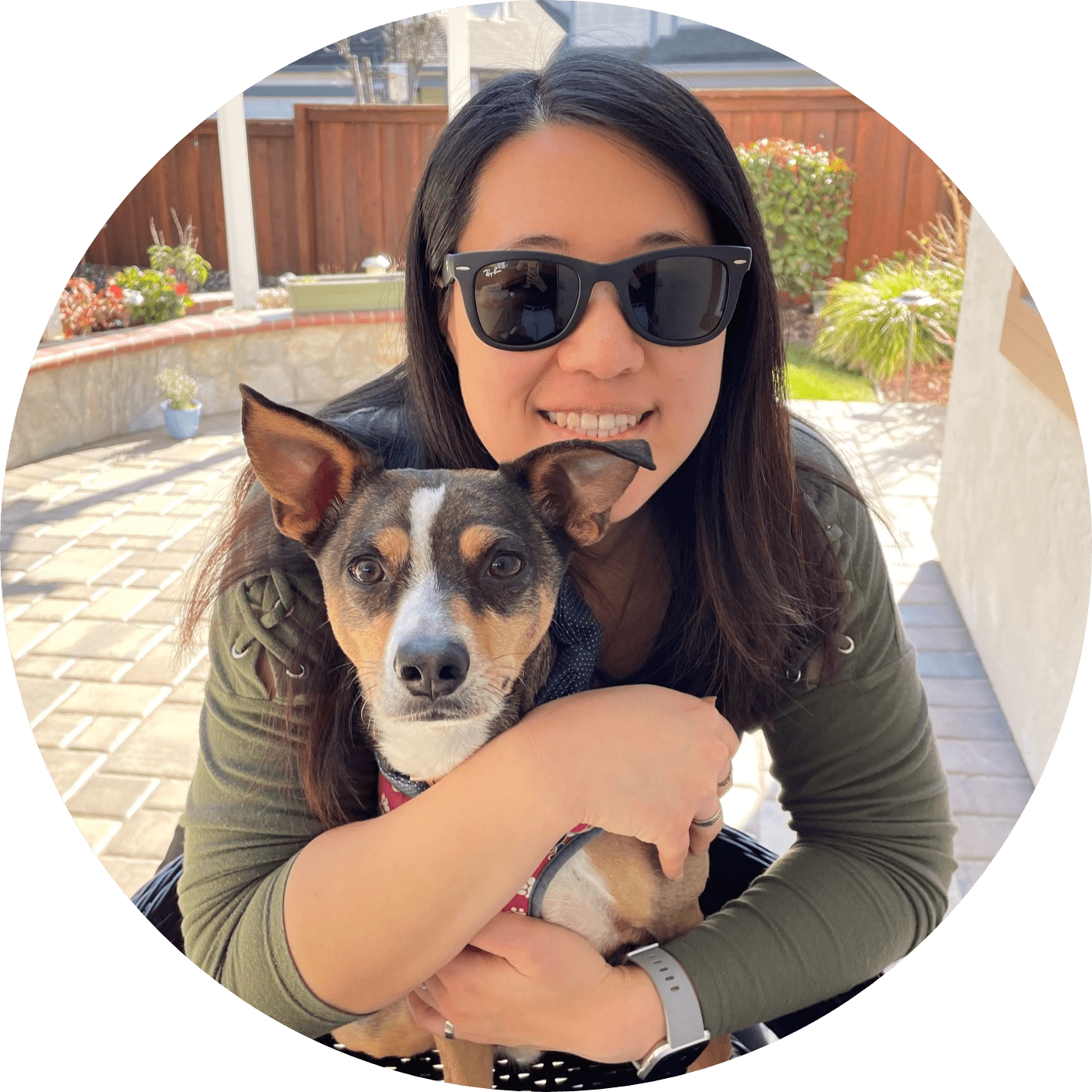 Dr. Sabrina Kong graduated from the Royal Veterinary College in England in 2016 and has been working at a small animal clinic in Northern California since then. She grew up in the Bay Area and got her bachelor's degree from Cal Poly San Luis Obispo. She also became a Certified Canine Rehabilitation Practitioner through a program at the University of Tennessee.
When she isn't in the clinic taking care of her four-legged patients, she enjoys traveling and trying new foods with her friends and her three-legged dog, Apollo. She adopted Apollo from her clinic when he was a puppy with numerous health issues. Dr. Kong truly cares about taking care of animals.