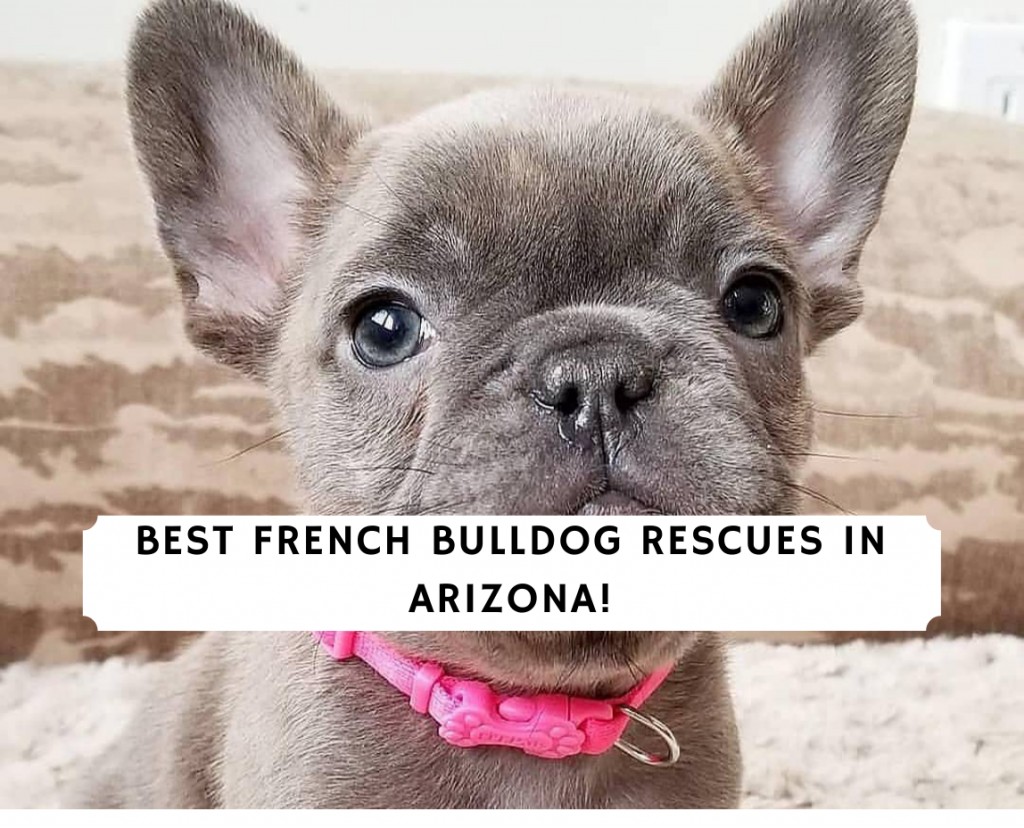 Are you living in Arizona and looking for an addition to your family? Perhaps you desire a cute little dog who is easy-going and affectionate? If this sounds like you, a French Bulldog may be the perfect rescue dog for you!
French Bulldogs are fun-loving dogs that don't require much exercise and are happy just to sit and hang out with their family. Because of their laid-back nature, French Bulldogs are usually great with children, though you should always check-in with shelters to understand a specific dog's preference of whether they like children are not.
Another great aspect of French Bulldogs is that they do not tend to bark a lot. A quiet dog is a perfect dog for people living in big cities because they won't wake up the neighbors. So, if you live in a large city, like Phoenix or Tucson, you might want to consider adopting a French Bulldog!
Below you will find a thorough list of the best French Bulldog rescues in Arizona. Some of these rescues are exclusively for French Bulldogs, while others have all different types of dogs. Regardless, you will be able to find the perfect Frenchie at any of these places! Due to very high demand, there are currently not many French Bulldogs available, but you can always check out the webpages and get on a waitlist.
Other articles you would like: Best Dog Rescues in Arizona
1. Almost Home Bulldog Rescue Arizona
The Almost Home Bulldog Rescue is a non-profit organization based in Maricopa County, Arizona. This rescue is exclusive to Bulldog breeds, including English Bulldogs and French Bulldogs. The mission of Almost Home Bulldog Rescue Arizona is to rescue Bulldogs that are on euthanasia lists in the surrounding area. Rehabilitating and rehoming Bulldogs is their goal, one dog at a time.
All dogs in the care of Almost Home Bulldog Rescue are given a medical evaluation, spayed/neutered, given Rabies shots, and microchipped. Each French Bulldog is also given a Maricopa County license (not a driver's license, a dog license) and an Almost Home Bulldog Rescue ID tag.
Each French Bulldog in the care of Almost Home Bulldog Rescue is housed in a foster home until a forever home has been found. These foster volunteers assess each dog for temperament and personality to ensure that it will be a good fit for its new family when the dog is adopted. This breaks the cycle of dogs returned to shelters and ensures that these dogs can live the rest of their lives with their new families.
If you are interested in adopting a French Bulldog from Almost Home Bulldog Rescue, you can go on their website and fill out an application form. After assessing your application, you will have to undergo a home inspection and meet-and-greet with the dog. The organization also keeps in touch with all adoptive families to check-in with each dog's wellbeing and provide any family resources. For these reasons, Almost Home Bulldog Rescue only adopts dogs to people within the state of Arizona.
Contact Information:
Email: AlmostHomeBulldogs@gmail.com
Address: PO Box 10306, Tempe, AZ 85284-0306
Telephone: (480) 665-9524
2. French Bulldog Rescue Network Arizona
If you are looking for a French Bulldog in Arizona, you should check out the French Bulldog Rescue Network. This organization has Bulldogs in foster homes all over the United States including Arizona. These dogs are available to all families within the country but please note that they do not ship dogs, so make sure you can pick up your French Bulldog rescue from the foster home.
French Bulldogs that are available to adopt are listed on the "Available Dogs" section of their website. You can find information about each of their French Bulldogs such as where they are being housed, age, weight, sex, and any special needs that the dog may have. Reading this information will help you decide which of these dogs are the best fit for your family and circumstances.
Knowing each dog's unique needs also helps during the application process because you can specify any experience you have with similar dogs. After applying for a specific French Bulldog, the foster family will contact you for an interview and schedule a home inspection. This inspection ensures that your house is compatible with the dog's needs.
All dogs under the care of the French Bulldog Rescue Network are up-to-date on their vaccinations, spayed/neutered, and microchipped. Any dogs that have special medical conditions are indicated in which case these dogs may require medication and treatment. Sometimes the French Bulldog Rescue Network rescues elderly dogs or dogs with untreatable diseases. These rescue French Bulldogs are considered "Hospice Dogs" and are sent to live with a foster family for the rest of their lives.
Contact Information:
3. French Bulldog Village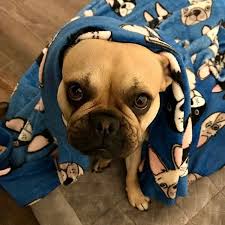 The French Bulldog Village is a non-profit rescue network that accepts adoption applications from people in the United States and Canada. However, they do not ship any dogs, so you will have to go pick up your French Bulldog where it is currently located. Dogs in their care are housed in foster homes across the United States. There are several foster homes for rescued French Bulldogs in Arizona.
The French Bulldog Village Rescue is focused on the rehabilitation and rehoming of French Bulldogs. They accept any Frenchies regardless of health problems and age. This French Bulldog Rescue also does not deal exclusively with purebreds and accept mixed-breed French Bulldogs. The goal of this organization is to find loving forever homes for all French Bulldogs.
You can find dogs currently available on their website under the "Our Available Dogs" tab. This lists the dogs that are ready to find their forever home. Each dog in this section will have information such as sex, age, and history. This section will also list any health problems or special needs that each dog has. Moreover, this will give you a good idea of which French Bulldog is the best fit for you.
The current foster dogs on their website are found under the "Our Foster Dogs" tab. The French Bulldogs in this section are currently being rehabilitated. They are not available for adoption yet, but you can always check here for dogs that will be adoptable in the future.
After looking at the dogs at the French Bulldog Village and deciding if one is for you, you can fill out an adoption application located on the website. If you are considered a good fit for the specified dog, you will have to undergo an interview and home visit. The Board of Directors will decide whether the dog you are interested in is a good fit for you.
Contact Information
Other Arizona Dog Rescues to Find a French Bulldog
If you live in Arizona and are looking for a French Bulldog, you may also want to check out one of these animal shelters. Although these shelters are not exclusively for French Bulldogs, you may find one here. Some people do not know about specific French Bulldog rescues, so they surrender a French Bulldog to one of these general shelters.
Arizona Animal Welfare League and SPCA: Located in Phoenix, this is the largest and oldest no-kill shelter in Arizona.

Address: Arizona Animal Welfare League, 25 North 40th St., Phoenix, AZ 85034
Telephone: 602-273-6852

Arizona Humane Society: This no-kill organization serves animals around Arizona. They rehome and rehabilitate animals and perform community outreach to educate people about proper animal care.

Website: Arizona Humane Society
Address: 1521 W. Dobbins Rd., Phoenix, AZ 85041
Email: adoptions@azhumane.org
Telephone: 602-997-7585

Humane Society of Southern Arizona: This organization is focused on helping all animals and the people that love animals.
Why Do People Put French Bulldogs Up for Adoption?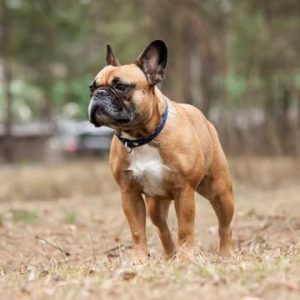 After looking at these resources, you may be wondering why adorable French Bulldogs get put up for adoption in a dog rescue. There are many reasons people put dogs up for adoption, including family changes and illnesses. Shelters also rescue French Bulldogs because of neglect or abuse. Additionally, many breeders will "retire" a French Bulldog to a rescue or shelter after they can no longer breed puppies. It's oftentimes a very unfortunate situation.
One important thing to remember when adopting a French Bulldog is that they can come with special needs. French Bulldogs are brachycephalic dogs, which means that their snouts are pushed back. You may see similar features in Pugs, Boston Terriers, and Shih Tzus. Brachycephalic dogs can have breathing problems, temperature regulation problems, and dental problems. You should consider these potential health problems when deciding whether a French Bulldog is for you.
Conclusions for French Bulldog Rescues in Arizona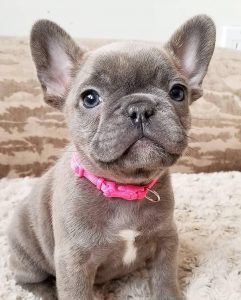 The resources in this article can help you decide if a French Bulldog is the right fit for you and your family. If you live in Arizona and have decided a Frenchie is the dog for you, you can check out the best French Bulldog rescues and shelters to find your new best friend!
Other articles you might like:
Garrett loves animals and is a huge advocate for all Doodle dog breeds. He owns his own Goldendoodle named Kona. In addition, he volunteers at the Humane Society of Silicon Valley, where he fosters dogs and helps animals. Garrett enjoys writing about Doodles and believes that dogs can teach humans more about how to live than humans can teach a dog.
Why Trust We Love Doodles?
At We Love Doodles, we're a team of writers, veterinarians, and puppy trainers that love dogs. Our team of qualified experts researches and provides reliable information on a wide range of dog topics. Our reviews are based on customer feedback, hands-on testing, and in-depth analysis. We are fully transparent and honest to our community of dog owners and future owners.