If you're searching for weather names for dogs, you've come to the right place. Naming your dog is an important decision, but looking to nature and weather for inspiration can help. In this list, you will find alphabetized sections for both male and female dogs and names that can be used for either gender. There's sure to be something fitting for your precious puppy.
Before you scroll down this list of weather names for dogs, you can check out these other dog name recommendations from our team at We Love Doodles: Best Dog Names That Start with a K and Best Polar Bear Dog Names.
Weather Names For Female Dogs
If your puppy is a female force of nature, let the world know with her weather-inspired name. These names tend to work for people, so why not your dog?
More Dog Names: Best Girl Disney Dog Names and Best Strong Female Dog Names.
Stormy or Cold Weather Names For Female Dogs
Autumn
Crystal: Crystal is one of the lone winter dog names for females on this list. However, keep reading to find many more unisex cold-weather names that could work for any puppy.
Misty
Warm Weather Names For Female Dogs
April: April is probably the most unique of these listed female months-as-names. April is a special time of year. When spring finally starts to arrive after a long winter. Your dog might be an April if she, too, brings light and warmth into your life.
May
June
Summer
Any Weather Names For Female Dogs
More Dog Names: Best Demon Dog Names and Best Welsh Dog Names.
Weather Names For Male Dogs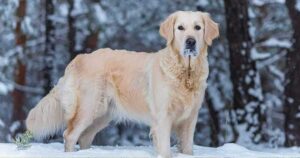 Who says boys can't remind us of Mother Nature? There are many good winter names for puppies in this category for male dogs, especially those who embody a stormy spirit.
Cold or Stormy Weather Names For Male Dogs
Avalanche
Blizzard: a must on a list of winter boy dog names. This name is perfect for a white dog with long hair.
Bolt
Cirrus: Cirrus is a type of cloud formation. The word is Latin for "lock or tuft of hair," which is fitting because cirrus clouds are wispy and extra white. It would be all the more fitting for a dog with white fur!
Dusty
Elmo: Elmo is not only a reference to a beloved muppet but also St. Elmo's fire, an electrical phenomenon that you may see as blue light during a thunderstorm.
Flash
Gale
Gust
Nimbus: Nimbus is another type of cloud, like cirrus. But nimbus clouds are a sure sign of a storm and they darken the sky. Talk about a tough-sounding weather name for a male dog.
Shade
Shadow
Stormy
Surge: Surge makes this list in the sense of "storm surge." You might pick it out for your puppy because the little guy is fast and powerful.
Thunder
More Dog Names: Best Coffee Names For Dogs and Best Fat Dog Names.
Warm Weather Names For Male Dogs
August
Blaze
Sol: Sol is a good choice because it means "sun." It also sounds like the more common name, "Saul," making it unique but not completely unheard of.
More Dog Names: Best Dope Dog Names and Best Fire Dog Names.
Any Weather Names For Male Dogs
Eddy
Gage
Jet
Kelvin: Kelvin is an unusual name referring to the temperature scale. What makes it familiar-sounding is that it's close to "Calvin."
More Dog Names: Best Boujee Dog Names and Best Yoga Dog Names.
Weather Names For Your Puppy (Unisex)
Earthy dog names don't need to be typically masculine or feminine. Plenty of dog names lay between male and female, and one might suit your dog perfectly. Many of these names are especially suitable as winter names for puppies.
Cold Weather Names For Dogs
Chilly
Cloud
Drizzle
Hail
Nor'easter: Nor'easters are East Coast United States storms that tend to be blizzards. They also make for a unique alternative to "Stormy."
Snow
Snowball
More Dog Names: Blonde Dog Names That Actually Work and Best Beer Names For Dogs.
Warm Weather Names For Dogs
Any Weather Names For Dogs
More Dog Names: Best Patriotic Dog Names and Best Minecraft Dog Names.
Dog Names Inspired By Nature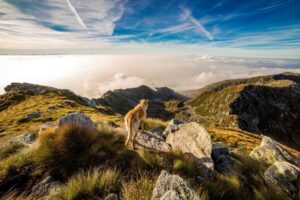 If the weather names for dogs listed above didn't fit your puppy, maybe one of these nature-themed names will. These names are inspired by plants, animals, or outer space.
Male Dog Names Inspired By Nature
Asher
Bayou: a bayou is "a slow-moving creek or a swampy section of a river or a lake," according to National Geographic. It's also a fun word to say and might be especially fitting if your dog is from the southeast United States, an area home to many bayous.
Bear
Buck
Bud
Capricorn: Capricorn comes from the Tropic of Capricorn, a latitudinal line you can find on the globe in the Southern hemisphere. It's also related to the zodiac sign of the same name and constellation, Capricornus.
Cedar
Chestnut
Clay
Cliff
Cosmos: The cosmos are the whole of outer space. It may be hard to picture how large the cosmos are, making this a potentially amusing name for a small dog. The name also works well as simply "Cosmo."
Duck
Dune
Echo
Falcon
Forrest
Geo: Geo is a Latin root meaning ground or rock; think geography or perhaps your dog, who's not quite a "Rocky!"
Glen
Grover: This name is inspired by the word "grove," as in a grove of trees.
Hawk
Jasper
Moose
Oakley: Oakley takes its name from the common oak tree. This name is perfect for a pet that will make an imprint on your heart, just as an oak tree makes an imprint in nature.
Oscar: Oscar may be a surprising name on this list, but its meaning is "dear friend," making it a great name and a nod to your appreciation of the great outdoors.
Ozone
Polar
Pluto
Radar
Ranger
Rio: Rio is Spanish for "river" and is slightly more masculine than the unisex name "River."
Rocky
Simba: Simba may remind you of The Lion King for the character of the same name, but it also means "lion." Your fiercely bold dog deserves such a name, even if he's a pint-sized chihuahua.
Sirius
Smoke
Smoky
Tiger
Timber
Woody
Female Dog Names Inspired by Nature
Amber
Aria: Aria, the common noun, usually refers to a song. However, another translation is "air," so naming your puppy Aria would give her two lovely meanings in one.
Aurora
Ava: If you're wondering how Ava is nature-inspired, look no further. The name is considered a variation of Eve, and Eve can be translated from Hebrew as "to breathe." Ava has become hugely popular as a baby name in the 21st century, frequently appearing on the top ten lists for baby girl names.
Birdie
Bloom
Blossom
Brooke
Buttercup
Daisy
Flora: Flora is Latin for plant life, often used in the phrase "flora and fauna" (meaning plants and animals).
Ginger
Greta: Greta makes this nature-inspired list because of young climate change activist Greta Thunberg.
Hazel
Heather
Holly
Iris
Ivy
Jasmine
Lark
Lavender
Lilac
Lily
Luna: Luna means "moon," making it a lovely choice for an out-of-this-world female puppy.
Pansy
Peaches
Pepper
Phoebe: Not just a name from the sitcom Friends, Phoebe also refers to the Eastern Phoebe, whose bird call sounds like "phoebe."
Poppy
Rose
Savannah
Stella
Violet
Willow
Wren
Zinnea: We have a German botanist to thank for this unusual name. Zinnea comes from the Zinnia flower, whose name comes from Johann Zinn.
More Dog Names: Best Unique Male Dog Names and Best Black and Brown Dog Names.
Unisex Dog Names Inspired by Nature
Aspen
Basil
Berry
Cherry
Clover
Coral
Cricket
Dakota
Fuji: Fuji refers to the Japanese Mount Fuji. Mount Fuji is a volcano and a popular tourist destination.
Gemini
Halo
Jade
Laurel
Maple
Meadow
Mesa: Mesa is Spanish for "table." It is also a flat geological feature. And it would be a good name for a dog with Southwestern US roots.
Montana
Nova
Nutmeg
Olive
Pebbles
Pumpkin
Raven: Raven is an intriguing name because of its dark and intelligent bird namesake. It also hints at the supernatural from its connection to Edgar Allan Poe's The Raven.
River
Robin
Sage
Star
Sunrise
Sunset
Zephyr: Zephyr is certainly a unique dog name and a very beautiful one. It's defined as a breeze but has a much more sophisticated sound than "Breezy."
More Dog Names: Best Dessert Dog Names and Best Beach Dog Names.
Conclusion For "Best Weather Name For Dogs"
We hope you were able to name your dog from this list of weather and nature-inspired names. Whether she's unique like a Zinnea or a good old-fashioned Snowball, your dog's name should fit her personality above all else.
For more lists similar to this list of weather names for dogs, you can check out:
Before officially naming your dog based on the weather, you can learn more by watching "How to Choose the Perfect Dog Name" down below: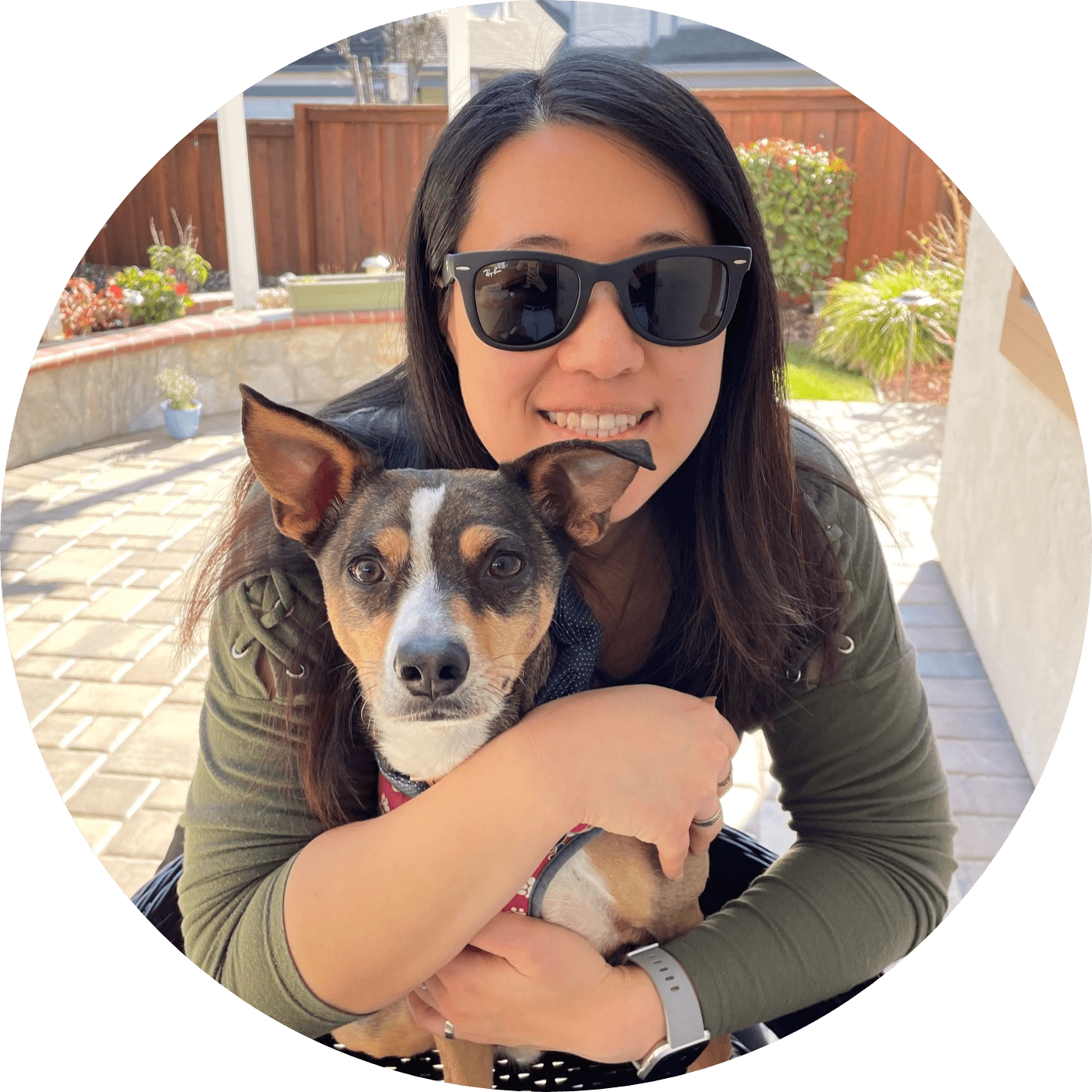 Dr. Sabrina Kong graduated from the Royal Veterinary College in England in 2016 and has been working at a small animal clinic in Northern California since then. She grew up in the Bay Area and got her bachelor's degree from Cal Poly San Luis Obispo. She also became a Certified Canine Rehabilitation Practitioner through a program at the University of Tennessee.
When she isn't in the clinic taking care of her four-legged patients, she enjoys traveling and trying new foods with her friends and her three-legged dog, Apollo. She adopted Apollo from her clinic when he was a puppy with numerous health issues. Dr. Kong truly cares about taking care of animals.