Choosing a dog name can be hard. The name should go with their look and personality, but you don't want a name that is so common you won't be able to call your dog out in a park.
Dog names do not have to adhere to the normal limits of a name. It can be completely made up if you want! The spelling of the name is also up to you. You can spell your dog's name however you like if you do not like the way it is traditionally spelled.
Dog names starting with "K" are common. Girl dog names starting with the letter "K" and boy dog names starting with "K" are both equally as popular. Unisex names also make great dog names. Any of these options will make for the perfect puppy dog name starting with the letter "K."
Other articles you would like: Three Letter Dog Names!
Why Should You Choose a Dog Name Starting With "K"?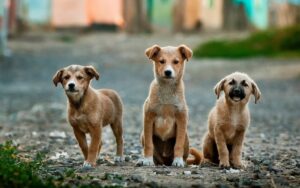 Dogs are experts at associating the tone of your voice when using words with positive or negative things. This is how they learn their names! They correlate the sounds of your voice when you say their name to a positive outcome, like petting or treats.
Veterinary behaviorist Christopher Pachel says that dogs can learn their names. He also states that they respond best to short, two-syllable words that begin with a hard consonant sound.
Experts say that dog names that start with a  "K" or "C" (which are hard consonant sounds) are best.
There are many ways to choose a dog name. Sometimes these names are based on their breed, coloring, personality, or personal interests. There are plenty of names that begin with a "K" from pop culture or fiction references you can use, meaning there are plenty of possibilities for your pooch's name!
Our list is broken down by category to make it easy for you to find the perfect name. Categories include boy names, girl names, unique names, names based on pop culture, and food-inspired names!
Continue on to find inspiration for your dog's name on our list of over 150 cute dog names that start with the letter "K". Which one will you choose?
Boy dog names that start with "K"
King
Kyle
Kenny
Kooper
Ken
Killer
Karlos
Karl
Karim
Kolby
Kamikaze
Kalif
Kareem
Kipper
Keegan
Kasbar
Kobe
Kenzo
Kanye
Kimba
Kidd
Kalle
Kefka
Kie
Kingpin
Kinder
Koby
Kevin
Kibbles
Karnes
Female dog names that start with "K"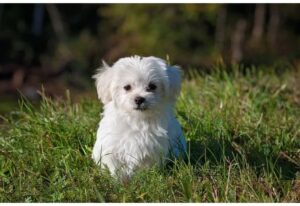 Kaylee
Kiki
Kamilla
Kassandra
Kissie
Koala
Kama
Karma
Kimani
Kala
Kalina
Kaba
Kyla
Kyra
Konny
Kontessa
Kessie
Kathy
Katie
Karen
Katka
Kaja
Katina
Kabuki
Korea
Kuba
Kuna
Kaluma
Kisha
Unique names that start with "K"
Knoxville
Kasius
Kylo
Kai
Klaus
Koopa
Kratos
Knuckles
Kowalski
Kefka
Kitty
Kiari
Kafka
Kadett
Komet
Klex
Kojak
Krishna
Kricket
Kemmi
Cute dog names that start with "K"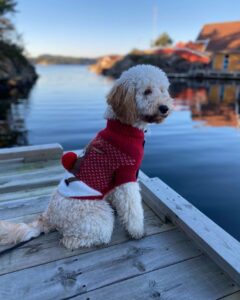 Kisses
Koko
Keeley
Kellie
Kismet
Kitty
Kia
Kerie
Keke
Kichi
Some names can be spelled with a "K" or a "C" but still have the same name sound and meaning. You can choose to spell it whichever way you please to satisfy your needs and preferences.
Dog names that start with a "K" or "C"
Chloe or Khloe
Curt or Kurt
Clara or Klara
Carly or Karlie
Cash or Kash
Cairo or Kairo
Colton or Kolton
Crew or Krew
Cam or Kam
Cato or Kato
Cora or Kora
Coda or Koda
Cassidy or Kassidy
Coco or Koko
Cleo or Kleo
If you want to name your dog a name that relates to pop culture, there are plenty of names that start with the letter "K". The Kardashians are a great source of inspiration for female dog names. Other names are from famous Disney movies, television shows, actors, and singers throughout time.
Pop culture names that start with "K"
Kim (After Kim Kardashian West)
Kourtney (After Kourtney Kardashian)
Kylie (After Kylie Jenner)
Khloe (After Khloe Kardashian)
Kendall (After Kendall Jenner)
Kris (After Kris Jenner)
Keifer (After actor Keifer Sutherland)
Kristoff (From Frozen and Frozen II)
Kuzco (From The Emperor's New Groove)
Keys (After singer Alicia Keys)
Keanu (After actor Keanu Reeves)
Kesha (After singer Ke$ha)
Kravitz (After singer Lenny Kravitz and actress Zoe Kravitz)
Khalifa (After rapper Wiz Khalifa)
Kehlani (After singer Kehlani)
Khalid (After singer Khalid)
Kennedy (After John F. Kennedy and the Kennedy family)
Keats (After poet John Keats)
Kane (After the classic movie Citizen Kane)
Kong (After the classic movie King Kong)
Perhaps you are a foodie at heart. If you love food and cooking, it is only right that your precious pup's name matches your interests!
Food inspired dog names that start with "K"
Kiwi
Krispy Kreme
Kumquat
Key Lime
Kale
Kit Kat
Klondike
Kettle Corn
Kim Chi
Krackle
Koshihikari
Kabob
Kahlua
Kix
Ketchup
Thoughts to Keep in Mind When Choosing a Dog Name with K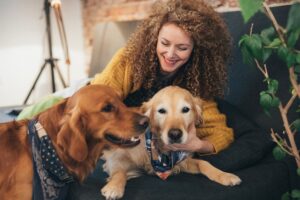 Picking a dog name is important, but it is not crucial. Many owners name their dogs and then call them a nickname. Others choose a variation of their full given name to use as their name. However, there are a few important things to keep in mind when choosing a dog name.
Is spelling important to you? For example, do all of your other pets have names beginning with the letter "K"? If so, pick a name that can be spelled with different letters so you can adhere to these traditions.
Is the name too long? If you need to call them, will they recognize the sound as their name? Most, if not all, of the names on our list, are only one or two syllables, which is a good idea when naming a dog.
Does the name make sense for the dog and its traits? Sometimes when you name a puppy as soon as you get them, they can grow out of the name. You might think of another different name that is a better fit after a few weeks of bonding. It is okay to change the name but do so quickly so they learn their name. 
Do you want a common name or an unusual name? Lots of people place meaning in their dog's name, such as naming them after their favorite cities or the state they grew up in. Other people might name them after their favorite character from a book, television show, or movie. Some settle on a name just because they think it is cute.
Don't use a name that might sound like a command your pup will learn. These include anything that might sound like "Sit", "Stay", "Go", etc.
Be sure to name the dog something that doesn't sound like other names in your household. It needs to be unique enough that the dog can learn it is for them.
Frequently Asked Questions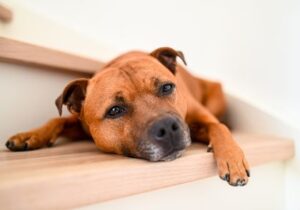 Here are the most asked questions others have about naming a dog.
What letters do dogs respond to best?
As we mentioned above, dogs respond best to names that begin with a hard consonant, like the letter K. Keep the name to one or two syllables so it is easier for them to learn and retain their name. Also, keep in mind that names ending in a vowel are also recommended.
Should you rename a dog?
This is a great question since many people choose to adopt dogs, rather than buy them from a breeder. Usually, the dog has a name already, especially if they are an older dog that was previously in a home.
Avoid renaming your dog unless there is cause to do so. Sometimes if the pet has a known history of verbal abuse, it may be a good idea to try and change the name so they do not associate it with impending doom for the rest of their lives.
What is the number one dog name?
Some of the most popular dog names are Bailey, Bella, Max, Lucy, Charlie, and Molly. There are plenty of other names that make the list of top dog names each year. If you prefer to have a unique name, research the top names for dogs before falling in love with a name.
Is it okay to give your dog a nickname?
Giving your dog a nickname is perfectly fine! Be sure to use the name that you give them frequently before using the nickname so they learn their name. You can begin to use a nickname once they seem to respond to their given name. It is also important that they understand the nickname is meant for them.
What is the worst name for a dog?
Though there are not any names that are widely regarded as the "worst," there are names that could be associated with negative emotions or thoughts.
By choosing a name with a negative reputation, you are fostering a negative attitude towards the pet. Avoiding negative words is crucial to the well-being of your pet and maintaining a positive attitude towards your pet in your home.
What's a badass name for a girl dog?
Kaio
Sassy
Kahlua
Chaos
Renegade
Bedlam
Malice
Inferno
Zelda
Valencia
What is the best dog name of 2022?
Top 10 Puppy Names of 2022
Bella
Lucy
Bailey
Cooper
Milo
Coco
Max
Daisy
Luna
Charlie
What is the number 1 dog name?
Here are the top 20 most popular male dog names and female dog names.
| | |
| --- | --- |
| Max | Bella |
| Kona | Lucy |
| Charlie | Molly |
| Buddy | Maggie |
| Rocky | Daisy |
| Jake | Sophie |
| Jack | Sadie |
| Cody | Chloe |
| Toby | Bailey |
| Buster | Lola |
VPI pet insurance adds that the names Max and Bella continuously rank in the top 100 dog names. There are a few other popular male dog names. These include:
Bear
Riley
Harvey
Teddy
Sammy
Winston
As for other popular female dog names, here's the takeaway:
Ruby
Sasha
Lily
Angel
Coco
Zoe
What is the coolest dog name?
Here are some of the coolest dog names in 2023.
Lulu
Cody
Chester
Griffin
Oreo
Harvey
Flint
Rex
Titus
Rocky
Spike
Tanner
Chase
Chloe
Stella
Dior
Chanel
Chance
Spirit
Lulu
What is the luckiest dog name?
Here are various dog names that mean lucky in other languages.
Asher means fortunate
Faust – fortunate
Felix – fortunate and happy
Boniface – fortunate fate
Green – color linked to luck
Irish – luck of the Irish
Fortunato – Spanish for luck
Kader – fortunate fate in Turkish
Karma – fortunate fate
Kismet – Arabic for fate
What should I name my girl puppy?
Ten most popular girl puppy names
Bella
Lucy
Daisy
Molly
Maggie
Lola
Sophie
Chloe
Ginger
Penny
What is a rare dog name for a girl dog?
Unusual names for girl dogs?
Mystic
Pearl
Savanah
Zoe
Kelly
Sedona
Rio
Kenya
Taco
Desert Rose
Conclusion Dog Names That Start With K

Now that you know more background on how dogs recognize and learn their name, you should be able to choose a name more efficiently. Keep in mind that dogs are a commitment to your household and should be treated as a member of the family! Give them a name that you are happy with and proud to have in your family.
Make it more fun by bringing the opinions of the household members into the naming process. You can make it a game and have each person pick their favorite name, then have the entire house vote on them.
We hope you are inspired by our list of over 100 dog names starting with the letter "K". Have fun with your newly named pet!
Other articles you would like:
Garrett loves animals and is a huge advocate for all Doodle dog breeds. He owns his own Goldendoodle named Kona. In addition, he volunteers at the Humane Society of Silicon Valley, where he fosters dogs and helps animals. Garrett enjoys writing about Doodles and believes that dogs can teach humans more about how to live than humans can teach a dog.
Why Trust We Love Doodles?
At We Love Doodles, we're a team of writers, veterinarians, and puppy trainers that love dogs. Our team of qualified experts researches and provides reliable information on a wide range of dog topics. Our reviews are based on customer feedback, hands-on testing, and in-depth analysis. We are fully transparent and honest to our community of dog owners and future owners.