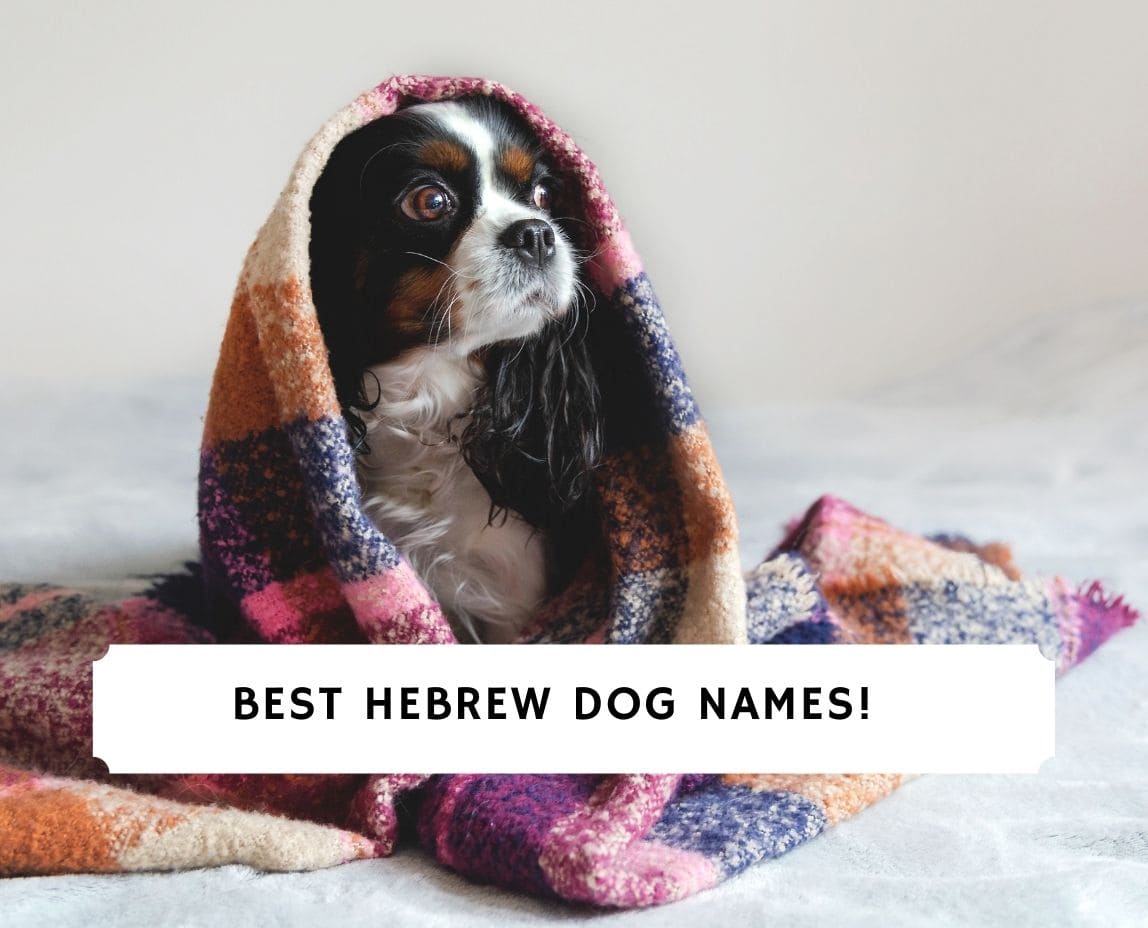 Choosing a dog name can entail so much more than just choosing a random name. Pet names are meant to have meaning, and at the same time be unique and special. That's why we love Hebrew dog names.
These names and words originate from a language that was used throughout history. If you want a name that is both meaningful and unique, you might consider looking at Hebrew dog names. Whether you're here because you love the Hebrew language or because there is some other connection for you, we hope that we can help!
We've put together a guide that contains a list of dog names. We've shared their meanings as well so you can fully understand why each name was selected and why it might be a great choice for a dog. We hope you can find something here that you like for your girl or boy dog!
Before scrolling down this list, you might like: Maltipoo Dog Names: Top 100 List!
Top Hebrew Dog Names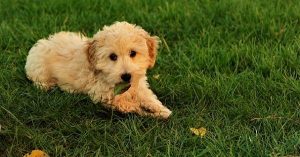 We've compiled a list of Hebrew words that can be suitable dog names. These names each have unique meaning and style so we've shared a little bit of that information as part of our list for you.
Many of these dog names are Hebrew names while others are Hebrew words.
1. Nes
Nes translates from Hebrew to the word miracle. This could be fitting and unique for any dog, particularly a rescue dog or a dog that you have found to be a miracle in some way or another. The name Nes also was a sign of victory and could be a symbol such as a banner or a flag.
2. Meira
Meira is a female Jewish name. This name holds the meaning of "one who illuminates". Think of your dog as a pal that is going to light up your life and this name can be a perfect choice. Meira was especially common around females born near Hanukkah since it was the Festival of Light.
3. Elliot
This name is a bit unique. It's not 100 percent a Hebrew name, but it does derive its origins from the Hebrew language. Elliott is actually a Greek name but it's a rendition of the name Elijah, which is Hebrew. Elliot is translated to mean "the Lord is my God" and is a unique name that can fit well for a male dog.
4. Achi
In Hebrew, the word for brother is Achi. In fact, Achi specifically translates to "my brother". This is the perfect Hebrew name for dogs if you want the value of the name to tie in with the Hebrew language. Your dog is often like a family member. They will be loyal and close to your heart, much like a brother might be.
5. Tzvi
This word has no vowels so if you're trying to pronounce it, it's more like Tzevi. This word is the name for a deer or a gazelle. We love this name, particularly for a dog that is graceful and maybe likes to run or be outdoors. It's very unique and it's simple all at the same time.
6. Dara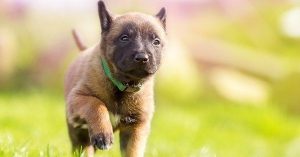 Dara is a female Hebrew name. This name has a special meaning to it as well. In Hebrew, Dara means leader or "pearl of wisdom". Your dog may or may not be a leader but the name is a pretty female name all the same.
7. Abel
It's unclear whether Abel is fully a Hebrew name but it does have Hebrew meaning. This name has a couple of different meanings and can translate to words like breath, vapor, or son. You've probably heard the stories of Cain and Abel from the Bible. This name has a strong and steady sound to it for a dog and is also short and simple.
8. Simon
Simon is a very popular name in the Hebrew language. A lot of time, we see this name as Simeon or Symeon and it has adapted to Simon over time but the origin remains. This name means "listen". Perhaps if you name your dog Simon, they will listen well!
9. Ketzia
This name is recommended as a female name from the Hebrew language, possibly because it sounds a bit more feminine. However, it is not necessarily specific to males or females. It's a pretty name that means "cinnamon-like bark". It could be a great name for a dog with shades of brown or red in its coat.
10. Ulla
Ulla is another Hebrew name with a unique meaning. It's a short, two-syllable name so it can work well for a dog. This is a female name from Biblical times. The name Ulla translates to "leaf, young child, or elevation". None of these seem to tie together but the name rolls off the tongue.
11. Lemek
The name Lemek comes from the Bible. It has a unique history to it and the name is used in Cain's genealogy in the book of Genesis. Lemek was responsible for writing the "Song of the Swords". This name translates to "powerful". It can be a great male dog name with a hidden meaning.
12. Hadar
For our last Hebrew name for dogs, we've chosen Hadar. This name is noted to have more than one meaning. The meaning that really sticks out to us is an honor. Chances are, your dog will be one of the most loyal characters you will ever know, so give them a name of honor to serve you with.
Other Hebrew Dog Names for Girl or Boy Dogs
Elijah
Abraham
Chiuta
Eva
Jonah
Isaac
Aaron
Ezra
Jordan
Axel
Adam
Asher
Sivan
Roni
Micah
Delilah
Jayce
Kaleb
Dara
Judith
Kyla
Joshua
Yalla
Elazar
Qayin
Angel
Sherah
Jesus
Mila
Silas
Luke
Galla
Baraq
Ori
Ziv
Hila
Binha
Shana
A Background on Hebrew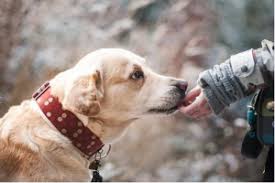 Before we get started, let's talk just a little bit about Hebrew. You may already be familiar with Hebrew and that might even by why you are here. Maybe we can share something new or inspiring for you here.
Hebrew is a language and the Hebrews were a people in Biblical time. This language is often associated with the Jewish culture or Israel. Hebrew is a cherished language from Israel's religion as well as their history and nation.
Sadly, Hebrew and the use of the language has faded over time but it is still used in some ways and by some people. There are still those who study and speak the language and it's a beautiful source for a meaningful dog name.
This beloved language is known as a Northwest Semitic language. There were multiple dialects of Hebrew over time but the most modern was so popular that more than 9 million people used the language at one time.
Using a Hebrew dog name doesn't have to match with the breed or color of your dog. You can use a Hebrew dog name on any size, shape, or sex of dog and find a great fit.
You will also like:
Garrett loves animals and is a huge advocate for all Doodle dog breeds. He owns his own Goldendoodle named Kona. In addition, he volunteers at the Humane Society of Silicon Valley, where he fosters dogs and helps animals. Garrett enjoys writing about Doodles and believes that dogs can teach humans more about how to live than humans can teach a dog.
Why Trust We Love Doodles?
At We Love Doodles, we're a team of writers, veterinarians, and puppy trainers that love dogs. Our team of qualified experts researches and provides reliable information on a wide range of dog topics. Our reviews are based on customer feedback, hands-on testing, and in-depth analysis. We are fully transparent and honest to our community of dog owners and future owners.