Congratulations on adding a dog to your family! Owning a dog can be a lot of fun and a lot of responsibility. One of the first things to think about is what you'll name your new dog. You might be welcoming home a large black and brown dog, like a Doberman or German Shepherd. There are also smaller black and brown breeds like Miniature Pinschers and Dachshunds.
No matter what kind of dog you have, a name goes a long way. It's a big decision. You can choose something that describes the physical or behavioral traits of your dog. With tawny-colored animals, it's very common to select a foody name. Really, the sky's the limit! So, I've put together a list of black and brown dog names to get you started. Keep reading for inspiration!
Other articles you would like: Brindle Dog Names and 150+ Brown Dog Names!
How to Choose Good Names for Black and Brown Dogs
It's a very human thing to want to name things. It's how we connect and identify with objects around us. We name our dogs to bond with them. It's important for us, but a name is also an essential part of communicating with dogs. Their name tells them when we are addressing them. Commands have more meaning when you address a dog by its name first.
Even the ancient Greeks named their pets based on beauty and power. It's a lot of fun to know that a Roman soldier might have named their puppy the Greek equivalent to "Riot" or "Happy." We still do this today! When you're looking for the perfect name to describe your new best friend, there are lots of wonderful options.
When you think of black and brown dog names, the first thing that might come to mind is food like chocolate or coffee. Perhaps you think of dirt or wood. For more abstract ideas, consider cute dog names for brown dogs that describe warm and earthy things. A dark-colored dog could be named something that describes a somber mood or something dark and strong or beautiful.
Below, you'll find lists of gender-specific names, cute and ironic names, and unique names with special meanings. Some of them you've heard before, while some you've probably never considered. After that, I'll share with you important things to consider when naming your new pet.
Black and Brown Girl Dog Names
When choosing black and brown dog names for girl dogs, you can go in several different directions. Many descriptive color words, like "Hazel" and "Ebony," make great feminine names. You could even name your dog a human name like "Gemma," and it would be a beautiful pairing for a large black and brown dog.
On this list, you'll find earthy Bohemian names, spice names, and names of brown animals. A name like "Wren" would be lovely for a girl miniature dachshund because both animals are small and cute!
A girl dog name can inspire thoughts of beauty, strength, and grace. Get more inspiration with my list of girl dog names below.
Hazel
Sienna
Velvet
Fawn
Coco/Cocoa
Raven
Sepia
Ebony
Rosetta
Sable
Tawny
Pepper
Ginger
Auburn
Henna
Brandy
Rebel
Bramble
Maple
Petra
Gemma
Cinnamon
Bohemia
Kona
Doe
Meadow
Fern
Briar
Wren
Willow
Black and Brown Boy Dog Names
Black and brown boy dog names come a little more easily because many masculine things are earthy and rustic. Names like "Onyx" or "Agate" both describe a dark-colored stone while also giving you ideas of strength. Brown animal names like "Wolf" and "Falcon" sound fierce.
For more nuanced boy dog names, you could stick with "Camo" or "Rusty." These types of descriptive words make sense as black and brown dog names for boys. "Urban" and "Tempest" are more poetically descriptive of dark environments and would be great for male dogs.
Don't be afraid to be creative when naming your boy dog! Check out more ideas below.
Midnight
Camo
Coffee
Rusty
Cedar
Whiskey
Bear
Angus
Blackjack
Dusty
Rocky
Onyx
Beast
Smudge
Darko
Ember
Cinder
Murky
Ace
Falcon
Gunner
Bourbon
Agate
Hero
Knight
Quarry
Forge
Coal
Flint
Bandit
Tempest
Wolf
Diesel
Urban
Shadow
Cutesy Names for Black and Brown Dogs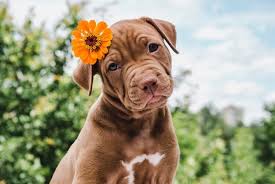 When you're considering black and brown dog names, don't shy away from cute ideas! They don't have to describe the color of your animal, per se. However, if your black and brown dog reminds you of your favorite tv show or movie character like "Chewbacca," go for it! Apparently, a third of all dog owners go this route, so you'll be in good company.
A brawny Doberman would be less intimidating with a name like "Teddy" or "Baby." You could even name your muscle-bound rottweiler "Sparkles" or "Bunny" for a smile. Enjoy my list of cute black and brown dog names.
Wookie
Groot
Teddy
Bunny
Smoky
Bambi
Sunshine
Snoop Dog
Beans
Brownie
Toast
Twiggy
Bonbon
Cricket
Bacon
Baby
Wednesday
Sparkles
Mudpie
Deer/Dear
Names with Special Meanings for Black and Brown Dogs
You might want something unique on your search for black and brown dog names. Names with special meanings make good names for black and brown dogs! Consider something that sounds beautiful but doesn't immediately conjure up ideas of dirt or chocolate. For more elegant ideas, check out my list below.
Afra — "color of earth; dust"
Ciar — "dark"
Duncan — "dark warrior"
Dhara — "earth"
Kiera — "little dark one
Melany — "black; dark"
Seb — "god of the earth"
Hari — "dark, tawny"
Bruna/Bruno — "brown"
Terra — "earth"
Kali — "black one"
Cassia — "cinnamon"
Umbra — "shadow"
Helah — "rust"
Bronson — "brown-haired one"
Tips for Picking the Perfect Dog Name
While you're considering black and brown dog names, there are a few things you should keep in mind. I'll go over each point so you can make the best decision for you and your furry friend.
Choose a Two- to Three-Syllable Name
You can be as creative as you want to be when it comes to black and brown dog names! But the American Kennel Club notes that a name longer than three syllables can be confusing to your dog. You may love the name "Lady Wigglebottom," but you may lose your dog's attention by the time you finish saying it. Instead, you could consider a shorter name, like "Wiggles."
Pick a Name that You'll Both Love
If you welcome a puppy into your home, you're probably committing to 10 to 15 years with them and their name. A name like "Bixby" is a sweet name but doesn't roll off the tongue for most people. If you start shortening it to "Bics" or even start to regret the name you chose, it may be too late to change it. This aspect is important to consider from the very beginning.
Think About Names that Suit Your Dog
It can be fun to pick black and brown dog names. A dog with patches of color might be named "Patches" or "Spot." You could call a large brown dog "Bear" or "Moose." Or, go the opposite direction and name them ironically. A chihuahua named "Tank" would certainly get a smile!
Avoid Names that Sound Like Commands
Leading dog trainers agree that your dog will only get confused by a name that sounds like commands that you'll be using with them. Don't name your dog "Neil" or "Bo" if you plan on using "heel" or "no" with them. Try out black and brown dog names you like and any potential nicknames that could come from them.
Say Your Dog's Name Often
Once you pick a name for your new pup, say it a lot, and not just when you're correcting them. Psychology Today points out that when Spot hears his name, he knows that a command is probably coming next: "Spot, sit." However, if this is the only time you're using his name, he may start to think his name is "sit!" Say his name when you're playing and being affectionate.
You Can Teach Your Adopted Dog Their New Name
The best advice I've found for teaching your dog their new name, whether they're a puppy or an older dog, is to use positive reinforcement. Keep them on a leash in a comfortable area with as few distractions as possible. Have treats on hand to give when they respond to you. Try as much as you can to keep things positive. Also, in the beginning, don't just use it with a command attached.
Conclusion for Black and Brown Dog Names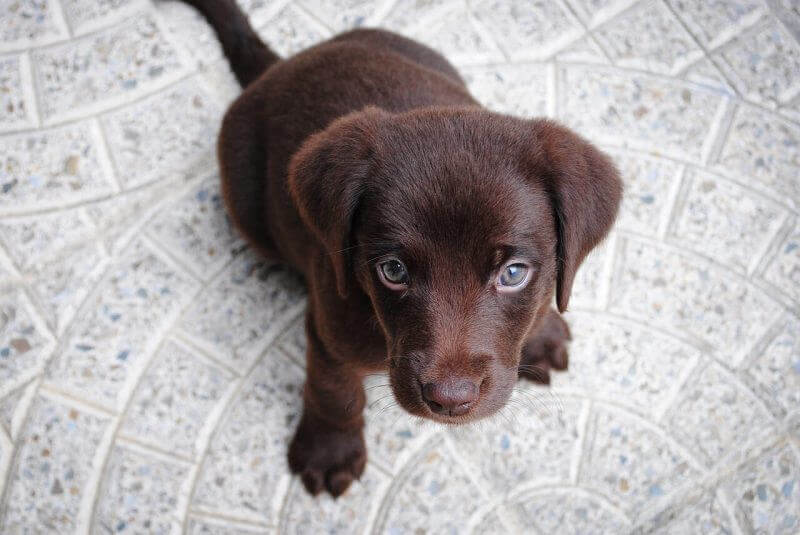 A dog's name has many purposes. It's a tool to communicate and a way to connect an owner to their pet. Black and brown dog names can describe your pet's appearance or personality. A name can combat fears about certain breeds or describe a memory only you have with your pet.
Perhaps you'll name your dog after your favorite drink or dessert. Even ironic and silly names can be the perfect fit for your furry friend. Whatever you name your dog, it should be special to the two of you. I hope I inspired you to come up with the right one. Good luck with all your future canine adventures!
Other articles you would like: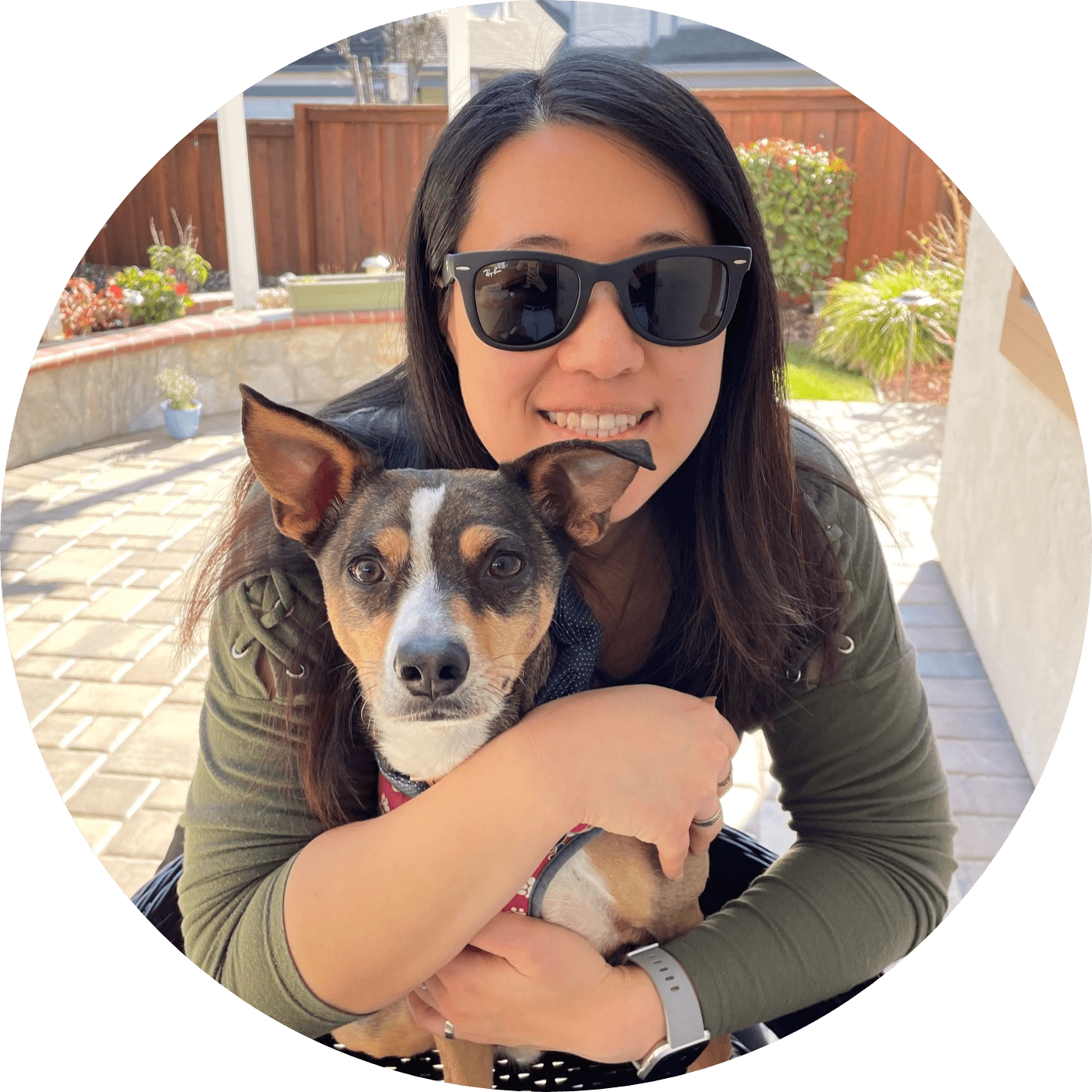 Dr. Sabrina Kong graduated from the Royal Veterinary College in England in 2016 and has been working at a small animal clinic in Northern California since then. She grew up in the Bay Area and got her bachelor's degree from Cal Poly San Luis Obispo. She also became a Certified Canine Rehabilitation Practitioner through a program at the University of Tennessee.
When she isn't in the clinic taking care of her four-legged patients, she enjoys traveling and trying new foods with her friends and her three-legged dog, Apollo. She adopted Apollo from her clinic when he was a puppy with numerous health issues. Dr. Kong truly cares about taking care of animals.