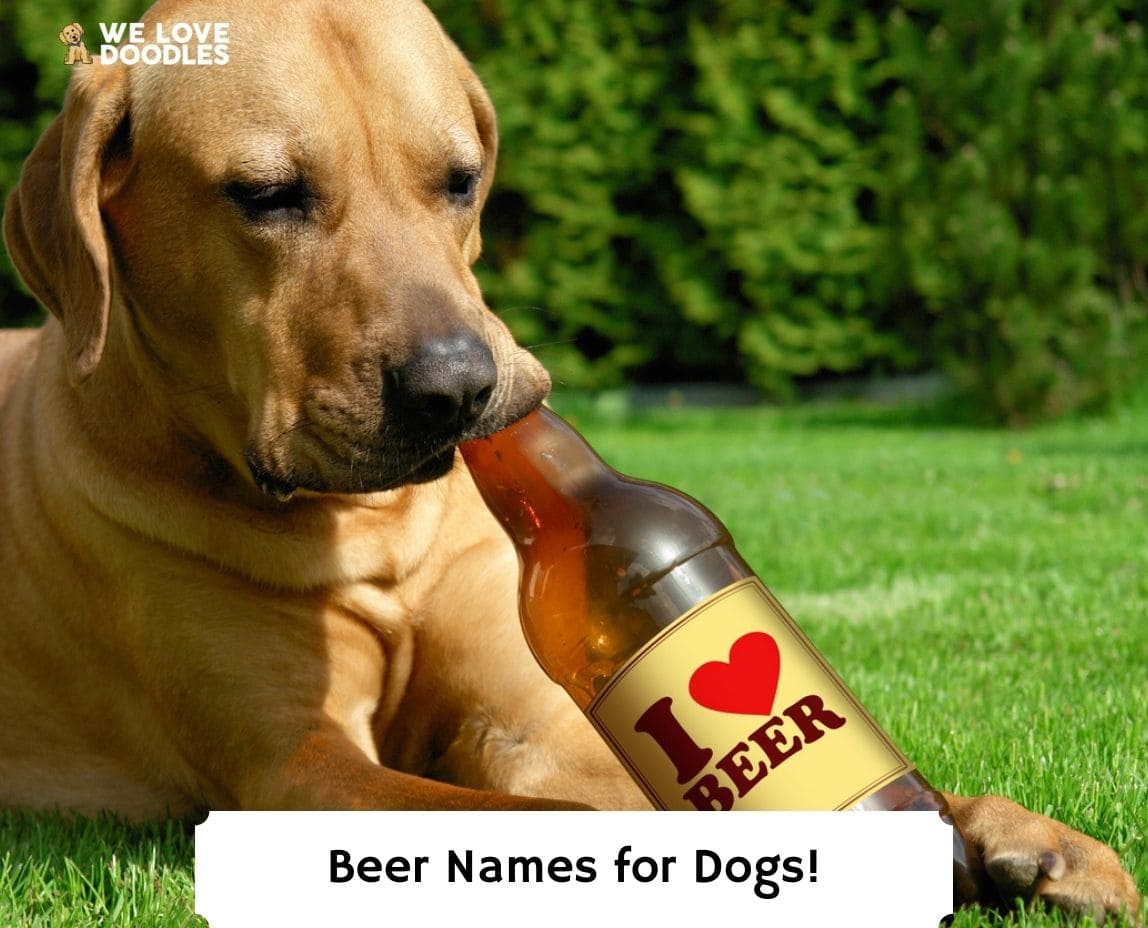 Do you love beer almost as much as you love dogs? Why not name your furball after your favorite beverage? Whether you want your dual passion to fly under the radar or you're ready to let your brew head-flag fly, there are plenty of beer names for dogs out there.
From titles fit for your little prince or princess to quirky puns and loud proclamations of your love for lagers, we've compiled a list for you to browse while you booze – or perhaps just a list of brews to try out on your next night out.
Other articles you would like: Outdoor Dog Names and Viking Dog Names.
Classic Beer Names for Dogs
Odds are you won't be able to conceal the hops connection to these monikers. On top of being decent names for your pet, they're some of the most recognizable beer brands in the world. At least you won't need to provide any explanations to inquiring minds about how you came up with them.
Budweiser
Miller
Coors
Heineken
Corona
Sam Adams
Modelo
Michelob
Guinness
Labat
Tecate
Foster
Beck
Craft Beer Names for Dogs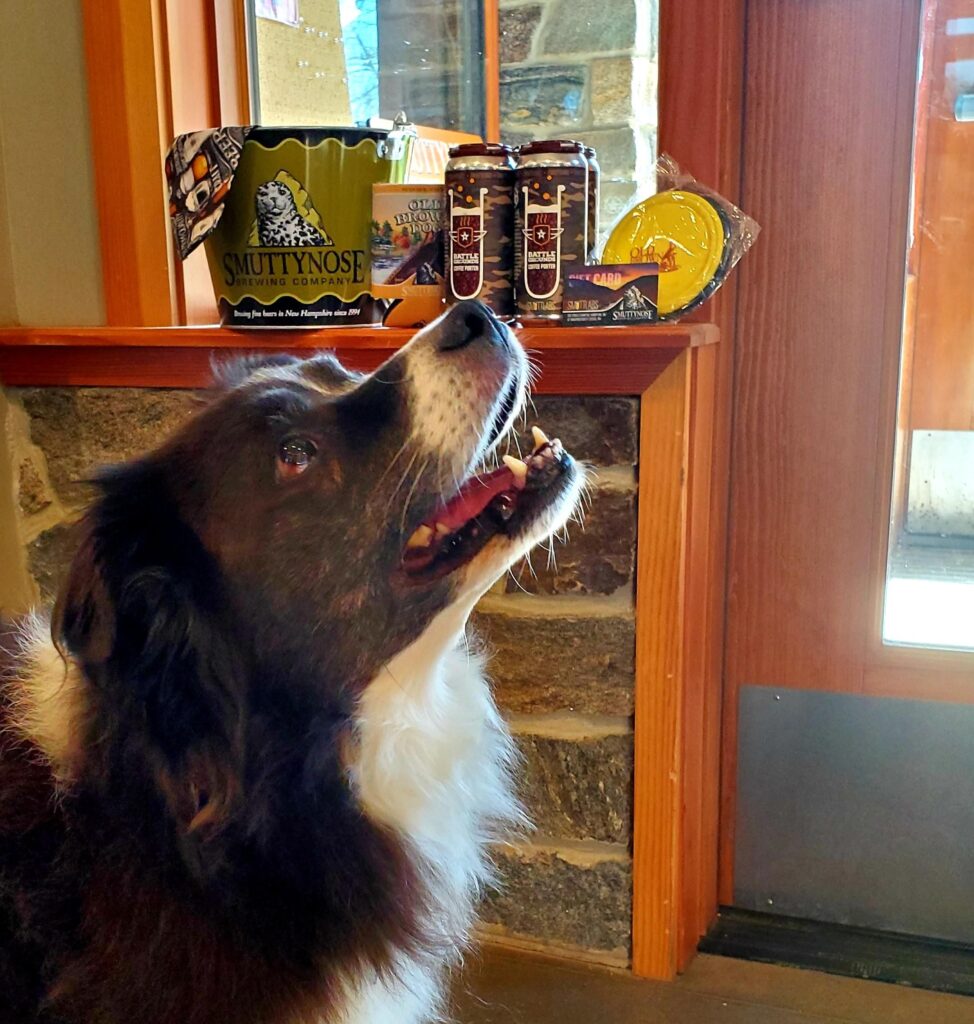 Sometimes you come across a brewery that has so many great offerings, it would be impossible to pick a favorite option for a dog name. Sometimes the brewer has a name that's just awesome on its own. These names come from players ranging from small craft brewers to popular independent operators offering some stellar suds, and they'll look awesome on your new best friend's collar. Don't recognize these names? Lucky you! You'll be discovering all sorts of new brews to taste with your dog on your side as you look them up.
Smuttynose
Canarchy
Ellum
Allagash
Orpheus
Odell
Terrapin
Sierra
Jester
Lord Hobo
Kona
Genessee
Goose
Avery
Murphy
Galena
Phoenix
Ninkasi
Beamish
Beer-Related Dog Names
Perhaps you find yourself facing two fierce sentiments – the desire to gift your dog with a nostalgic name that sounds like it actually belongs to a dog, and a fierce devotion to your drink of choice. Whether pulled from a name, ingredient, or class of brew, these could easily provide a way for those desires to meet in the middle.
Porter, Doppelbock, Dunkel, Marzen, Amber or Shandy (technically all a type of beer)
Nugget (Nugget Nectar Perpetual IPA from Tröegs Independent Brewing)
Tangerine (Tangerine Wheat Ale from Lost Coast Brewery)
Dino (Dino S'mores Imperial Marshmallow Stout from Off Color Brewing)
Yeti (Great Divide Brewing Company)
Rumpkin (Avery Brewing Company)
Apricot (Apricot Ale from Cascade Brewing Barrel House)
Mash (Weapons of Mash Destruction from Main & Six Brewing Company)
Gonzo (Gonzo Imperial Porter from Flying Dog Brewery)
Topper (Heady Topper from Alchemist Beer)
Beer Names for Girl Dogs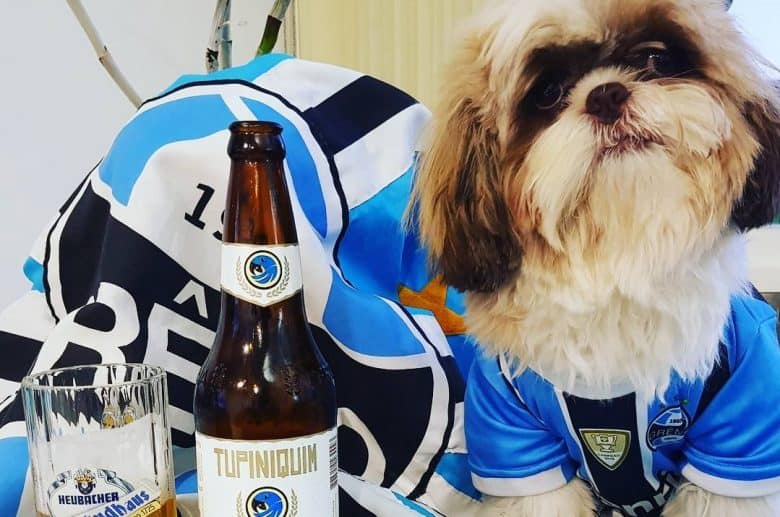 Want to pay homage to your favorite refreshment with some feminine flair? These beer-derived monikers might be just the ticket. In addition to being beautiful names for your prettiest girl, they won't necessarily raise any suspicions about your alcohol intake right off the bat.
Havana (Havana Affair from Stonecloud Brewing)
Stella (Stella Artois)
Daisy (Daisy Cutter Pale Ale from Half Acre Brewing Company)
Tropicalia or Tropicalisma (Creature Comforts)
Gingerbread (Gingerbread 10W-40 Imperial Stout from Hi-Wire Brewing)
Sherry (Sherry Barrel-Aged Cider from Buskey Cider)
Brooklyn (Brooklyn Lager from Brooklyn Brewery)
Rue (Saison Rue from The Bruery)
PseudoSue (Toppling Goliath Brewing Company)
Brown Shugga (Lagunitas)
Clara (Cerveza Pacifico Clara from Modelo)
Fancy (Fancy Lawnmower from Saint Arnold Brewing Company)
Prima (Prima Pils from Victory Brewing Company)
Beer Names for Boy Dogs
If your boisterous boy is looking for a buzzworthy title, these will do the trick. From conventional to historical to just pure masculine, these names are worth some consideration over a few cold ones.
Big Willie (Big Willie from Mr. Grundy's Brewery)
Dale (Dale's Pale Ale from Oskar Blues)
St. Patrick Hayze (Atlanta Brewing Company)
Jack (Union Jack IPA from Firestone Walker Brewing Company)
Wookey Jack (also from Firestone Walker)
Rasputin (Old Rasputin Imperial Russian Stout from North Coast Brewing Company)
Conway (Conway's Irish Ale from Great Lakes Brewing Company)
Carver (Fullsteam Brewery)
Fitzgerald or Fitz (Edmund Fitzgerald Porter from Great Lakes)
Boxer (Boxer's Revenge from Jester King Brewery)
Everett (Hill Farmstead Brewery)
Bomber (like the 22-ounce glass)
Check out for more: Boy Disney Dog Names! and Girl Disney Dog Names!
Dark Beer Names for Dogs
Maybe your hefty pup brings to mind your favorite hearty lager. Perhaps their coloring reminds you of a rich pour at the pub. Whatever the case might be, these names deserve a gander.
Dagger (Smoke & Dagger from Jack's Abby Craft Lagers)
Zonker (Zonker Stout from Snake River Brewing)
Obsidian (Deschutes Brewery Obsidian Stout)
Nitro (Milk Stout Nitro from Left Hand Brewing Company)
Zwart (Zwart Black Star from De Proef Brouwerij)
Silva (Silva Stout from Green Flash Brewing Company)
Maibock (Devil's Backbone Brewing Company)
Quirky Cool Beer Names for Dogs
Craft brewers are, well, crafty, so it's no surprise that craft beers can inspire dog names. Here are some of our favorites. They might just be weird enough that no one asks any questions.
Nuclear Penguin – or Nuc for short – or just Penguin (Tactical Nuclear Penguin from Brewdog)
Blitz (Blitzkrieg Hops Double IPA from Neshaminy Creek Brewing Company)
Boo Koo (Boo Koo IPA from Mother Earth Brew Company)
Barapapa (Barapapa Imperial Russian Stout from Pretty Things Beer & Ale Project)
Blockhead (Human Blockhead Imperial American Bock from Coney Island Brewing Company)
Saint Monday (Saint Monday Helles Lager from Monday Night Brewing)
Dynamo (Dynamo Copper Lager from Metropolitan Brewing)
Apex (Apex Predator Farmhouse Ale from Off Color Brewing)
Radix (Halfway Crooks Beer)
Glimmen (Glimmen Smoked Helles Lager from Schilling Brewing Company)
Juicy or Banger (Juicy Banger IPA from Station 26 Brewing Company)
Zombie (Zombie Dust from 3 Floyds Brewing)
Cabernale (Craftsman Brewing Company)
Zwickel (Zwickel Me Timbers from New Glory Craft Brewery)
Sir Veza (Old Hangtown Beer Works)
Abraxas (Perennial Artisan Ales)
Roja (La Roja Ale from Jolly Pumpkin Artisan Ales)
Merkin (Velvet Merkin from Firestone Walker Brewing Company)
Parabola (also from Firestone Walker)
Gooze (Duck Duck Gooze Ale from The Lost Abbey)
Hannaphu (Hannaphu Imperial Stout from Cigar City Brewing)
Pliny (Pliny the Elder from Russian River Brewing Company)
Barrique or Okarma (Barrique Okarma Oaked India Black Ale from Feral Brewing Company)
Pop Culture References
You might have to be imbibing already to get all these punchlines, but if you're a sucker for a good pun, play on words, or dad joke, the beer-related names for dogs you'll find here will be sure to tickle your funny bone every time.
Citra (Citra Ass Down Double India Pale Ale from Against the Grain Brewing)
Punkin' or Drublic (Punkin' Drublic from Coronado Brewing Company)
Boy Blue (You're My Boy, Blue! Blueberry Wheat Ale from Brew Bus Brewing)
Barbarian Streisand (Cellarmaker Brewing Company)
Audrey Hopburn (Audrey Hopburn Belgian IPA from Great Lakes Brewery)
Hoptimus Prime (Hoptimus Prime Double India Pale Ale from Ruckus Brewing Company)
Juice (Juicebox Hero IPA from Greenbush Brewing Company)
Waka Waka (Gravel Bottom Craft Brewery and Supply)
Lewbrewski (The Big Lebrewski from Naked City Brewing)
Lacto (Lacto the Future from Revolution Brewing)
Stoutfire (Mrs. Stoutfire from Cool Springs Brewery)
Dolla (Dolla Dolla Pilz from Four Quarters Brewing)
Whitney Brewston (Fort Rock Brewing)
Yeastus (Yeastus Christ Supersour Farmhouse Palehouse Ale from To Øl)
Buzz Lightbeer (Buzz Lightbeer American Cream Ale from Center Street Brewing Company)
Puppers (Bone Up Brewing)
Frequently Asked Questions
What is a unique name for a dog?
40 Most Popular Unique Dog Names
Bailey
Bella
Cooper
Duke
Harper
Jake
Mia
Oreo
Riley
Scout
Shadow
Stella
Tucker
Zoey
Ace
Bandit
Bentley
Blue
Bruno
Brutus
Bubba
Caesar
Cody
Diesel
Gizmo
Harley
Hercules
Jax
Kong
Leo
Loki
Maximus
Moose
Napoleon
Ozzy
Diesel
Gizmo
Harley
Jax
Kong Radar
What beer has a dog on it?
Beer magazine adds that a few different beers have dogs on them! Here are a few of our favorites:
Illinois' Lake Bluff Brewing Co. Kosmonaut Imperial Stout features an illustration of Laika, the first dog in space. 
Many of the beers from Maryland's Flying Dog Brewery are decorated with dogs by surrealistic illustrator Ralph Steadman, co-collaborator of the late Hunter S. Thompson. Also, Lagunitas Brewing Co. has a dog for its logo, a Pit Bull inspired by Petey from The Little Rascals.
Ohio's Thirsty Dog Brewing Co. has a whole pack of furry friends on its bottles and cans, and every one is based on a real-life employee's pet. Here are a few more names.
Abita Turbodog
Best Buds Brew Dog Beer Treat
Pet Winery Beer Bark Brew
Golden Road Wolf Pup
Dog Fish Head
SeaDog Sun Fish Wheat
Dog Fish Head Slightly Might IPA
Laughing Dog
Smuttynose Old Brown Dog
Mogli
Bam Bière Farmhouse Ale
Dog Brew by Busch
What should I name my beer?
Top 20 Dog Beer Names
Fido's Lager
Rover's Ale
Bentley's IPA
Daisy's Stout
Sadie's Wheat Beer
Tucker's Pilsner
Maggie's Amber Ale
Murphy's Brown Ale
Baxter's Porter
Sophie's Witbier
Cooper's ESB
Lulu's Hefeweizen
Winston's Tripel
Ollie's Saison
Gus' Lambic
Jasper's Bock
Harley's Doppelbock
Riley's Stout
Ellie's Pale Ale
Chloe's Dubbel
Which beer is best for dogs?
Bowser Beer for Dogs is a non-alcoholic, malt-flavored beer brewed specifically for dogs. It's crafted with natural human-grade beef, chicken, or pork.
It has no added salt and also is crafted with glucosamine to promote healthy joints and malt barley which contains vitamin B and amino acids. Bowser Beer is made in the USA with all-natural ingredients and features three flavors:
Brown Beefy Ale (Beef) only
Cock-a-doodle Brew (Chicken) only
Porky Pug Porter (Pork) only
What are the 40 most popular names for dogs?
Top 40 Most Popular Dog Names
Top male dog names Top female dog names.
Max
Bella
Charlie
Lily
Cooper
Daisy
Buddy
Lola
Jack
Coco
Rocky
Lucy
Tucker
Sophie
Duke
Maggie
Oliver
Molly
Bentley
Chloe
Zeus
Bailey
Riley
Ruby
Cody
Lily
Tyson
Angel
Jake
Stella
Henry
Zoey
Sammy
Abby
Archie
Gracie
Milo
Josie
Otis
Piper
Does dog beer get dogs drunk?
Dogs cannot get drunk from drinking Bowser Beer or other non-alcoholic malt beer. Bowser Beer is a non-alcoholic, malt-flavored beer brewed specifically for dogs. It's crafted with natural human-grade beef, chicken, or pork.
Conclusion for Beer Names For Dogs
We could go on and on with possible dog names that stem from beer brands, types, and brews. We could even cover German beer names for dogs, which would open up a whole new world of accents! But, this is certainly a good starting point on your naming journey. So, crack one open and try a few out on your new pup. Cheers!
You will also like:
Garrett loves animals and is a huge advocate for all Doodle dog breeds. He owns his own Goldendoodle named Kona. In addition, he volunteers at the Humane Society of Silicon Valley, where he fosters dogs and helps animals. Garrett enjoys writing about Doodles and believes that dogs can teach humans more about how to live than humans can teach a dog.
Why Trust We Love Doodles?
At We Love Doodles, we're a team of writers, veterinarians, and puppy trainers that love dogs. Our team of qualified experts researches and provides reliable information on a wide range of dog topics. Our reviews are based on customer feedback, hands-on testing, and in-depth analysis. We are fully transparent and honest to our community of dog owners and future owners.