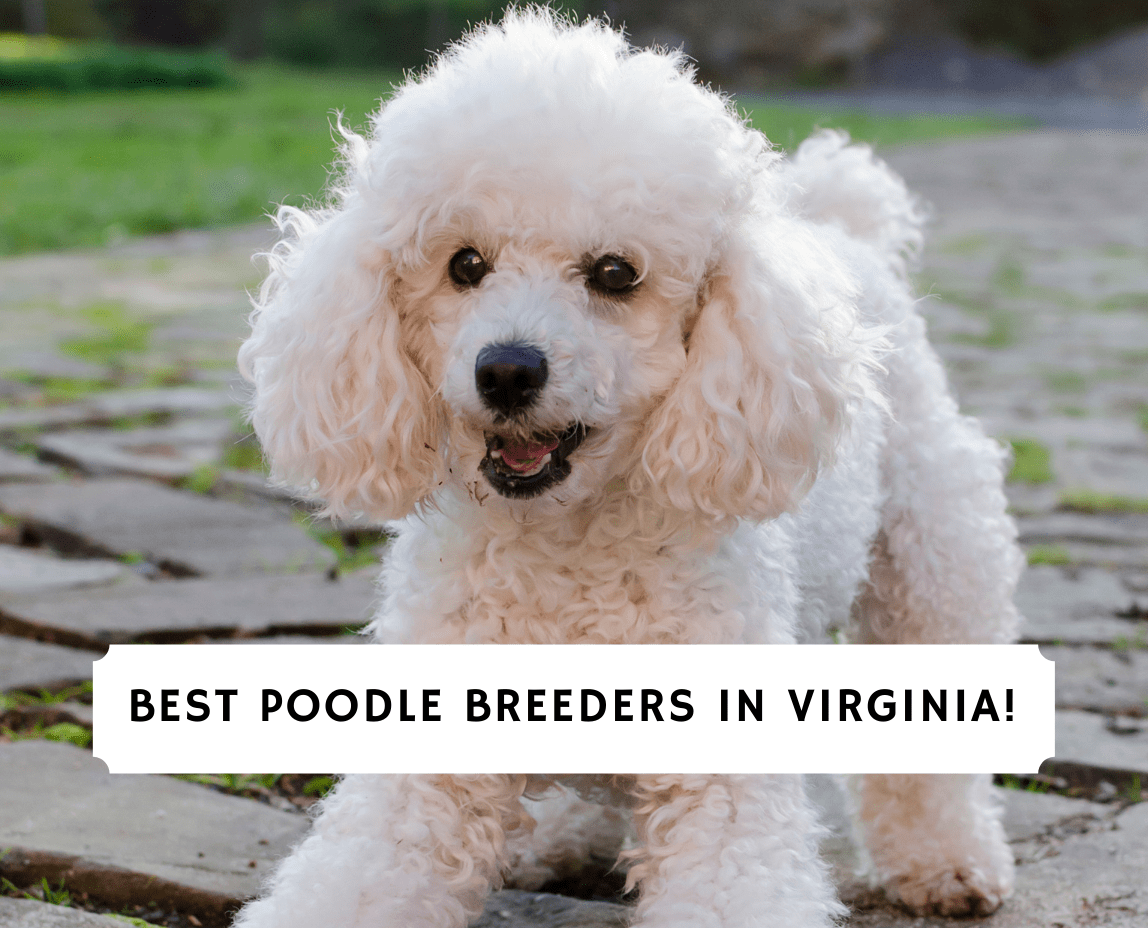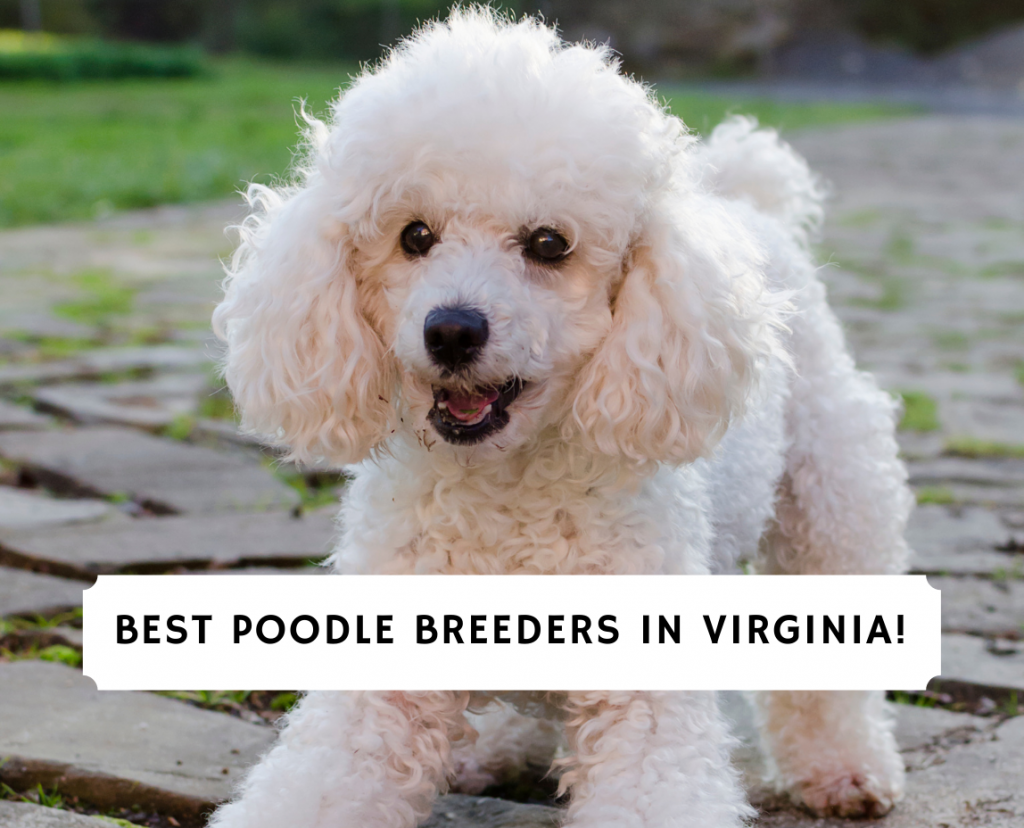 Poodles are the 7th most popular dog in the world according to the American Kennel Club (AKC). They are one of the most intelligent dogs in the entire world and they have a hypoallergenic and nonshedding coat. This is extremely convenient if you don't like vacuuming up dog hair and getting it stuck on your clothes.
There are tons of Poodle puppies for sale in Virginia because they are a popular dog breed. However, there are also lots of backyard breeders and puppy mills selling puppies for cheap. Reputable Poodle breeders in Virginia will always health test, genetic test, and allow you to physically see their breeding facilities. It's important to do your research before you purchase a Poodle puppy.
We've found 8 great Poodle breeders in Virginia. However, we always suggest that you do your own due diligence because breeding practices change. Always try to find a breeder that you can trust to sell you a happy and healthy Poodle puppy in Virginia.
Other articles you will like: Best Dog Food for Poodles and Best Clippers for Poodles.

Poodles and Poodle mixes have become so popular in Virginia that you'll notice long puppy waitlists. Oftentimes, you'll need to wait 4-6 months just to receive your puppy. PuppySpot is a marketplace of puppies for extremely reputable breeders that have Poodle puppies for sale in Virginia today.
They source all their puppies from breeders around the United States. Backed by the American Kennel Club, they thoroughly question all breeders to verify they are not a puppy mill, state-licensed, and state registered. A fun fact is less than 10% of all Poodle breeders will make the cut to list a puppy on their website.
We got our Poodle mix puppy from PuppySpot and highly recommend them. They save you tons of time researching Poodle breeders and interviewing them. Additionally, you don't have to wait for a puppy since they have Poodles for sale today. You can sort by size, coat color, price, and gender. If the Poodle puppy that you want isn't located in Virginia, they will fly them out to you. Check them out before scrolling down to other breeders.
Poodle Breeder Details
2. Tiny Toy Poodles of Danville VA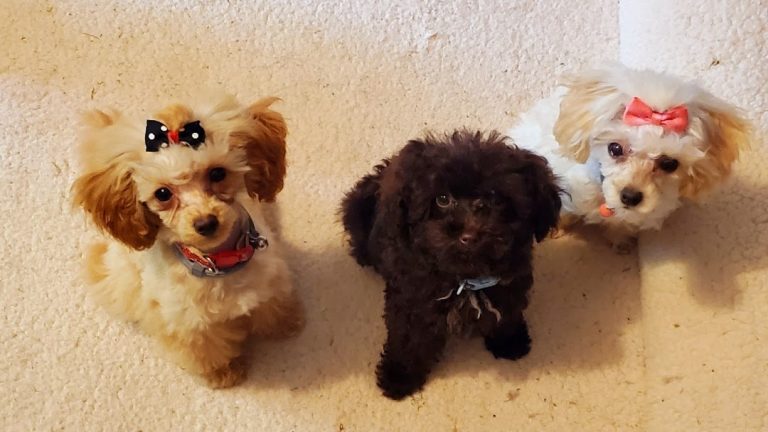 Tiny Toy Poodles of Danville, Virginia is a professional AKC registered dog breeder specializing in Tiny Toy, Teacup, and Tiny Teacup Poodle puppies in Virginia. While their naming convention is a little bit unorthodox, they basically sell smaller toy and teacup Poodles. When breeding their Poodles, Tiny Toy Poodles of Danville test for genetic issues, blood issues, and other health issues. This is the best way to make sure they only breed the healthiest dogs possible.
Their owner also is a veterinarian tech and a certified dog trainer. This helps to make sure their Poodles are healthy and well trained prior to going to their new home. Their Poodle puppies in Virginia are raised in a home with children, making them accustomed to humans of all ages. This makes the transition easy to their forever home because they will less anxious and stressed due to previous socialization.
Sizes and Prices for poodles from Tiny Toy Poodles of Danville Virginia are as follows:
Tiny Teacup = 8″ or under, 3lbs or under – $3600
Teacup = 8" and between 3.1lbs – 4.5lbs – $3400
Tiny Toy = 8.1" to under 10" and between 4.6lbs – 6lbs – $3000
Toy = 8.1 to under 10″ and between 6.1lbs – 8lbs $2700
All their Poodle puppies for sale in Virginia are completely vaccinated which is three rounds of shots, plus rabies, completely healthy, and basically trained, as well as all appropriate paperwork.
Poodle Breeder Details
3. Old Mill Doodles Virginia
Old Mill Doodles is a breeder of Goldendoodles, Poodles, and Sproodles (Poodle and Springer Spaniel mixes). Located in Staunton, Virginia, they have been breeding quality Poodles puppies in the area for nearly thirty years.
All of their dogs pass a health screening before being adopted and are AKC registered. They also offer a two-year health guarantee, making sure each customer gets a healthy and happy Poodle puppy in Virginia.
Old Mill Doodles keep their dogs for the first eight weeks before they are available for adoption. During these weeks, their dogs begin eating puppy food at 3 weeks, they stay with their moms until 5-6 weeks, they're wormed at 2, 4, 6, and 8 weeks, they receive their first puppy vaccination at 6 weeks, and they learn to go outside to potty at 5-6 weeks. Tons of activities and health checks are going on during the first 8 weeks the breeder has the puppies!
To reserve a Poodle puppy before the first 8 weeks, a customer may submit a deposit. Old Mill puppies are raised in a loving environment where there is special attention to early socialization with children and other pets. For full pricing of Poodle, Goldendoodle, and Sproodle puppies, contact Old Mill Doodle via their website.
Poodle Breeder Details
4. Du Puy Brigitte Poodles VA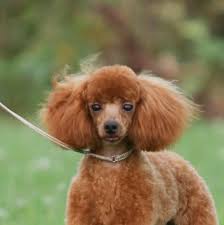 Originally a breeder of miniature and toy Poodles as well as the occasional standard-sized Poodle in France, Du Puy Brigitte Poodles brought their award-winning and highly regarded breeding kennel to the United States. Their climate-controlled kennel for their Poodle puppies in Virginia offers all the space and comfort the animals deserve while providing a safe place for people to board their dogs.
Located in the small community of Warsaw, Virginia, this allows an area for their Poodles to play in the river and run in the fields. A physically and mentally healthy disposition accompanied by sound owners has allowed Du Puy Brigitte to provide wonderful Poodle puppies as well as show dogs for many years. For full pricing as well as more information, contact Du Puy Brigitte Poodles via their website or phone.
Poodle Breeder Details
5. Virginia Poodles and Doodles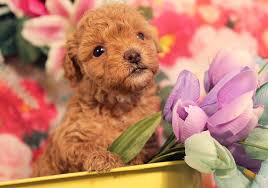 Virginia Poodles and Doodles puppies are raised in rural Virginia inside their home and allowed to play outside from an early age, giving them extraordinary socialization skills.
Every single one of their parent dogs is fully health tested to ensure that each Poodle puppy will be happy and healthy as they grow. They start with the genetic screening on young potential dogs, using Paw Print Genetics to screen for common genetic issues arising in each breed.
Then at 2 years old, the dogs are screened by OFA – The Canine Health Information Center (CHIC) is a health database sponsored by the Orthopedic Foundation for Animals (OFA). They screen for hips, patella, and cardiac on all breeding stock. This helps to ensure that you get one of the healthiest Poodle puppies in Virginia.
Any dog that doesn't meet their standards for exceptional genetics is spayed/neutered and retired to a life of ease as a companion pet. If there are any issues, Virginia Poodles and Doodles will take the puppy back with no questions asked because they don't want their dogs to end up in a rescue. Each of their Poodle puppies in Virginia comes with a 5-year health guarantee and 30 days free insurance. This is one of the longest puppy health guarantees that we have ever seen from a breeder. Typically, a health guarantee is 1-2 years.
All addition, their Poodle puppies come with a 1-year genetic health guarantee, ensuring customers are getting the best pet free of genetic issues. All of Virginia Poodles and Doodles puppies are microchipped, come with flea, tick, heartworm prevention, veterinarian paperwork, and a puppy care booklet. For full pricing of dogs from Virginia Poodles and Doodles, contact them via phone or their website.
Poodle Breeder Details
6. Forest Creek Kennels Virginia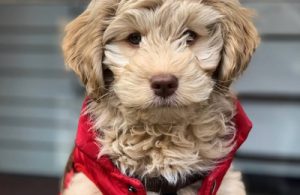 This is a mini Goldendoodle breeder which is a Poodle mixed dog breed. Forest Creek Kennels is located in Waynesboro, Virginia, in the Shenandoah Valley. They are a family-owned and operated business that has been in business for over 17 years and counting. Their Poodle mixed puppies in Virginia are socialized by children and adults, making sure their dogs are properly socialized.
They specialize in small hybrid designer dogs including miniature Goldendoodles and other miniature Doodles. Forest Creek breeds for health first, then temperament and longevity of life. At Forest Creek Kennels they strive to breed the healthiest pet they can.
They do everything to ensure the pet is healthy and has a good temperament. They have extensively researched the background of all of their breeding dogs, and all come from high-quality bloodlines. The parents have all passed their behavior test and health inspection from a qualified veterinarian prior to being bred.
All Forest Creek Kennel puppies come with a health guarantee, dog food, toy, blanket that smells like home, and shot records of everything done to the puppy. Their Poodle mixed puppies in Virginia will also be veterinarian checked before they are allowed to be adopted to their new homes. All Mini Goldendoodles from Forest Creek cost $1950, no matter size, gender, or color.
Breeder Details
7. Bella's Golden Doodles Kennel Virginia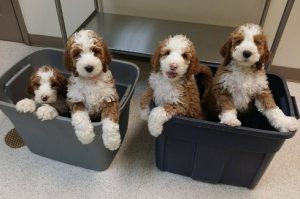 Bella's Golden Doodles Kennel is a breeder of Golden Retriever and Poodle mix puppies located in Louisa, Virginia. While these aren't 100% purebred Poodles, they are Poodle mixed dogs. Their goal is to breed beautiful, healthy, happy puppies for their adopted family.
Whether it is a Goldendoodle (standard or miniature) first-generation puppy, the goal is to complete any family with a wonderful forever family member. All of their adult dogs have produced puppies of excellent quality.
They have great temperaments, conformation to breed standards, and are veterinarian-certified healthy puppies in Virginia. Bella's Golden Doodles kennels are spacious and warm. In addition, their dogs have a TV with a DVD playing just for them to get accustomed to new sights and sounds. Moreover, large dog runners are attached to lots of exercise and room for play.
Pricing for mini puppies from Bella's Golden Doodles Kennel in Virginia is $2200.00 All standard Goldendoodle puppies are $1800.00. They also breed Maltipoos which are priced at $1600.00. A non-refundable $300 deposit is required to reserve a puppy. Only 6 deposits are taken per litter as a precaution.
Breeder Details
8. Neverland Doodles VA
Neverland Doodles is a breeder of Labradoodle Puppies in Virginia that also services the West Virginia and Maryland areas. The health and wellness of their dogs is their priority.  All of their parent dogs receive veterinarian care, are kept up to date on vaccinations, and spend plenty of time outside.
All of their puppies in Virginia are seen by a veterinarian for their complete examination at six weeks of age. They are guaranteed to be healthy and up-to-date on shots and worming by the pickup day.
A $200.00 deposit is required for reserving your puppy. Pricing for Labradoodle puppies from Neverland Doodles is Parti (Multicolor): $1700, Tuxedo/Solid Chocolate: $1700, and Tuxedo/Solid Black: $1600. They offer a 10% discount for adopters that have adopted a puppy from them before.
Poodle Breeder Details
9. Windy Way Hills Puppies Virginia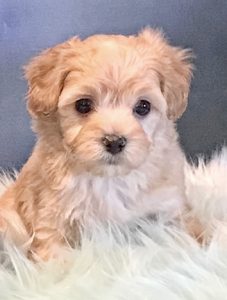 Windy Way Hill Puppies is a respected breeder of Maltipoo (Maltese and Poodle mix) puppies located in Lebanon, Virginia. They have a home with grasslands for their Maltipoo puppies to get to have their time to run and play that never have to worry about a road and potentially getting injured.
A $500 deposit is required to hold a Windy Way Hills puppy. Puppy deposits are non-refundable and go towards the total cost of a dog. No one under 18 years of age can purchase a puppy without a parent. They offer to microchip for their puppies for an additional $25.00.
A Maltipoo from Windy Way Hills is priced at $1500. They do offer full breed Maltese at $1800 on occasion as well as purebred Poodle puppies in Virginia on occasion priced at $1800.
Breeder Details
Conclusion for Poodle Breeders in Virginia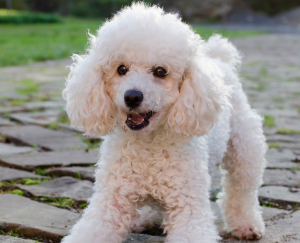 Poodle puppies in Virginia are extremely popular because of their coat that doesn't shed and is hypoallergenic. They are always extremely smart which makes them easy to train. If you're looking for reputable breeders in Virginia, we suggest that you reach out to a few of these breeders on our list. Ask lots of questions and make sure you can trust the person before putting your deposit down for a Poodle puppy in Virginia.
Other articles you might like:
Garrett loves animals and is a huge advocate for all Doodle dog breeds. He owns his own Goldendoodle named Kona. In addition, he volunteers at the Humane Society of Silicon Valley, where he fosters dogs and helps animals. Garrett enjoys writing about Doodles and believes that dogs can teach humans more about how to live than humans can teach a dog.
Why Trust We Love Doodles?
At We Love Doodles, we're a team of writers, veterinarians, and puppy trainers that love dogs. Our team of qualified experts researches and provides reliable information on a wide range of dog topics. Our reviews are based on customer feedback, hands-on testing, and in-depth analysis. We are fully transparent and honest to our community of dog owners and future owners.