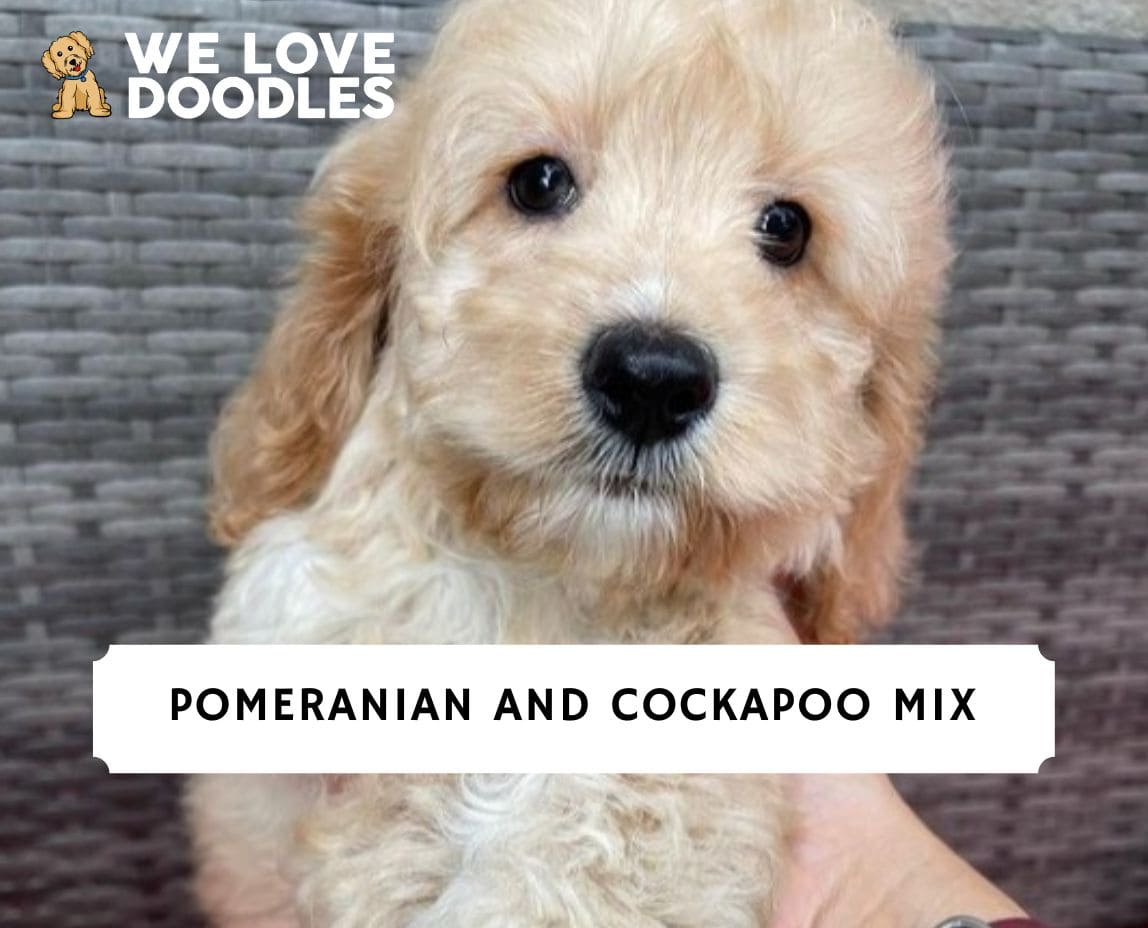 Here's what you need to know about the Pomeranian Cockapoo mix. Pomeranian Cockapoo mixes are a designer dog breed that is reaching high demand. Many people seek out this designer dog, like other Cockapoo mixes, including Cockapoo Pitbull mixes, Cockapoo Schnauzer mixes, or Dachshund Cockapoo mixes.
Cockapoo Pomeranian mixes are loving dogs who are intelligent and curious. This dog breed takes half of its genetic makeup from its Pomeranian parent and uses a quarter from its Poodle and Cocker Spaniel grandparents. Due to its genetics, a Pomeranian Cockapoo will act most like a Pomeranian, meaning it will be bold and loud when meeting new people.
This small dog breed is perfect for families with children who understand boundaries and those who enjoy outdoorsy adventures. Pomeranian Cockapoo mixes enjoy spending time with their family members and going on road trips and other travels. This dog breed will bring laughter, love, and affection to any home and will ensure there are plenty of cuddles to go around.
Before you scroll down this Pomeranian and Cockapoo mix dog breed guide, you can check out these other mixed dog breeds from our team at We Love Doodles: Maltipoo and Pomeranian Mix Dog Breed Guide and Pomeranian Husky Dog Breed Mix.
What is a Pomeranian Cockapoo Mix Dog Breed?
A Pomeranian Cockapoo mix comes from three dog breeds. However, a Pomeranian Cockapoo mix has more Pomeranian genetics. This dog breed also has Poodle and Cocker Spaniel in its family tree. Pomeranian Cockapoo mixes will take plenty of traits from each ancestor to create a stunning and lively dog who will spend its days eager to make its owners happy.
Pomeranians
Pomeranians are lively dogs with plenty of energy to use. This dog is curious and can get into trouble when they don't have enough toys or space to accommodate them. They are loving dogs who thrive when surrounded by other people.
This dog is much smaller than the other breeds that make up a Pomeranian Cockapoo mix. Pomeranians are only about 7 inches tall and weigh no more than 7 pounds. This dog breed has a long lifespan, at around 16 years.
Related: Are Pomeranians Good with Kids?
Cockapoos
Cockapoos come from two dog breeds: Cocker Spaniels and Poodles. These dog breeds come together to form a dog breed that is friendly and affectionate, but they can get aloof when they need space and relaxation. Cockapoos have stunning colors and can come in solid colors or a mixture of shades.
Usually, Cockapoos come in apricot, chocolate, brown, white, or gold. Cockapoos are highly-intelligent and loving. This dog breed thrives on affection and attention from others for long periods but will need time to recharge at the end of the night.
Pomeranian Cockapoo Mix Information
Pomeranian Cockapoo mixes need plenty of quality care, attention, and patience. However, when treated well and receive proper care, they will offer their family and owners plenty of love and affection. This dog breed may be susceptible to some health conditions. However, with a high-quality diet and access to quality medical care, your Pomeranian Cockapoo mix can live for a long time and offer your family plenty of memories.
Temperament
Not all dogs are happy-go-lucky, but a Pomeranian Cockapoo mix is happy. This dog breed is almost constantly happy, barring any sickness or fever. A Pomeranian Cockapoo is loyal and will follow its owners around the house, defending those they love against any perceived threats.
They may be a touch sassy and spunky. Pomeranian Cockapoo mixes are famous for their attitude and loudness, letting everyone know who and where they are. Unfortunately, this sassiness may mean that your Pomeranian Cockapoo mix might get into fights with others and can get themselves into trouble.
Related: Everything You Need to Know About The White Pomeranian.
Size
Pomeranian Cockapoo mixes are small dogs who usually don't grow taller than 10 to 15 inches and weigh less than 10 pounds. These small dogs will be vocal to alert others of their presence, partially to ensure they don't get injured by those walking nearby and sometimes to have attention.
Pomeranian Cockapoo mixes may have a rough attitude and may use their voice to let others know where it is so that they don't get into an altercation. Always be on the lookout for your small Pomeranian Cockapoo mix. Giving them a collar with a bell can help you know where they are at all times so that neither of you is hurt.
Related: Cockapoo Size Guide and How Big Do Cockapoos Get?
Colors
Pomeranian Cockapoo mixes can have stunning coloration, most notably a tan or brown color. These dogs typically inherit more of their Pomeranian parent's genetics and will likely get their coloration. However, plenty of Pomeranian Cockapoo mixes have inherited other coloration from other ancestors. Some of these dogs can be tricolor or bi-color, meaning they have plenty of color mixes in their genetic line that is present on their coat. The most common colors are brown, black, gold, and tan.
Related: Facts About The Red Cockapoo.
Grooming Needs
A Pomeranian Cockapoo mix will likely need plenty of grooming. Although this dog only mildly sheds, they will still need plenty of brushing, trimming, and fluffing. Pomeranian Cockapoo mixes have a stunning coat of hair that they need to have maintained nearly daily to prevent knots or matting.
A matted coat can be painful for dogs and become a place for pests, insects, and bacteria to hide. Your dog's hair can contain several indicators of disease, so keeping their hair clean, maintained, and trimmed can give you and your veterinarian a good idea of any potential health issues.
Related: What You Should Know About Shaving a Pomeranian and Best Types of Cockapoo Haircuts.
Exercise
Your Pomeranian Cockapoo mix will need daily exercise, but this can be achieved through playtime or a walk. Pomeranian Cockapoo mixes are small and will not likely need a lot of activity to remain healthy and happy.
About 30 minutes of daily exercise can ensure that your Pomeranian Cockapoo mix will maintain a long and healthy life. Even something as simple as a walk around the block or neighborhood can boost health and prevent diseases or illnesses.
Training
Pomeranian Cockapoo mixes can be stubborn dogs who may not be interested in verbal commands and training. This dog breed may need plenty of extra time, patience, and training treats to keep them interested in following your instructions and engaging in training.
Excessive praise and happy energy can help a Pomeranian Cockapoo mix feel more excited about doing their training, but you may want to consider adopting a schedule. Making a schedule can help you remain consistent with training and help your Pomeranian Cockapoo mix understand what they are expected to accomplish and achieve.
Diet
A Pomeranian Cockapoo mix may need special attention on its diet. Because this dog breed has multiple other breeds in its bloodline, they are more susceptible to sensitive stomach issues. Choose a gentle food that doesn't have by-products or harmful food dyes. Your Pomeranian Cockapoo mix may exhibit signs that they don't like their food or that their stomach doesn't agree with certain foods. Look for vomiting, diarrhea, loss of appetite, or excessive gas to decide if you should invest in different food.
Related: Best Dog Food For a Cockapoo.
Health Problems
Pomeranian Cockapoo mixes aren't susceptible to any particular health conditions. However, they may inherit a sensitive stomach from their Poodle grandparent. A Pomeranian Cockapoo mix may also be susceptible to typical canine troubles like joint dysplasia or old age symptoms. Because this dog breed is so affectionate and loving, you should monitor them for separation anxiety or depression.
Related: Common Cockapoo Health Issues.
History and Origins
Pomeranian Cockapoo mixes are a new breed and remain uncommon. Because of this, not much is known about when they first started. Small dogs have been bred for centuries, and many were created to offer those with money a companion who wasn't too big or difficult to manage.
Are Pomeranian Cockapoo Mixes Good With Children?
Pomeranian Cockapoo mixes do well with small children but need plenty of supervision. Small children require plenty of training and must respect boundaries to keep your Pomeranian Cockapoo mix safe. This dog breed is small and can easily injure a home with rowdy children.
However, Pomeranian Cockapoo mixes are lively and thrive on playtime with small children. Your Pomeranian Cockapoo mix is small enough to pick up and remove when they get too energetic, making them a perfect companion for families with a calm household.
Conclusion For "Pomeranian Cockapoo Mix Dog Breed"
Pomeranian Cockapoo mixes are stunning dogs who are constantly bold and lively. This dog breed has no problem making its presence known and letting others become aware of it. Pomeranian Cockapoo mixes enjoy spending time with those they love the most, but they can get easily distracted when they aren't properly trained to listen to verbal commands.
These mixes can have a variety of colors in their coats, especially since they have multiple dog breeds in their bloodlines. They are small dogs who get along well with other animals and children, as long as those other animals and children understand boundaries. Always supervise small children with your Pomeranian Cockapoo mix to ensure that no one is roughhousing or accidentally gets injured.
Pomeranian Cockapoo mixes are slowly becoming one of the most popular designer dog breeds, largely due to their friendliness, small stature, and durability. This dog loves to travel and go on adventures, making it a perfect breed for a family who wants to take their furry pal on road trips, vacations, or long hikes.
For more Poodle mixed guides similar to this Pomeranian Cockapoo mix dog breed, you can check out:
You can learn more about other Poodle mixes similar to the Pomeranian Cockapoo mix by watching "15 Poodle Mix Breed That Will Melt Your Heart" down below: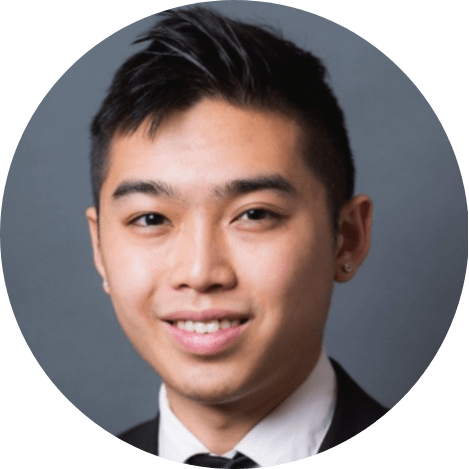 Andy is a full-time animal rescuer and owner of a toy doodle. When he's not saving dogs, Andy is one of our core writers and editors. He has been writing about dogs for over a decade. Andy joined our team because he believes that words are powerful tools that can change a dog's life for the better.
Why Trust We Love Doodles?
At We Love Doodles, we're a team of writers, veterinarians, and puppy trainers that love dogs. Our team of qualified experts researches and provides reliable information on a wide range of dog topics. Our reviews are based on customer feedback, hands-on testing, and in-depth analysis. We are fully transparent and honest to our community of dog owners and future owners.