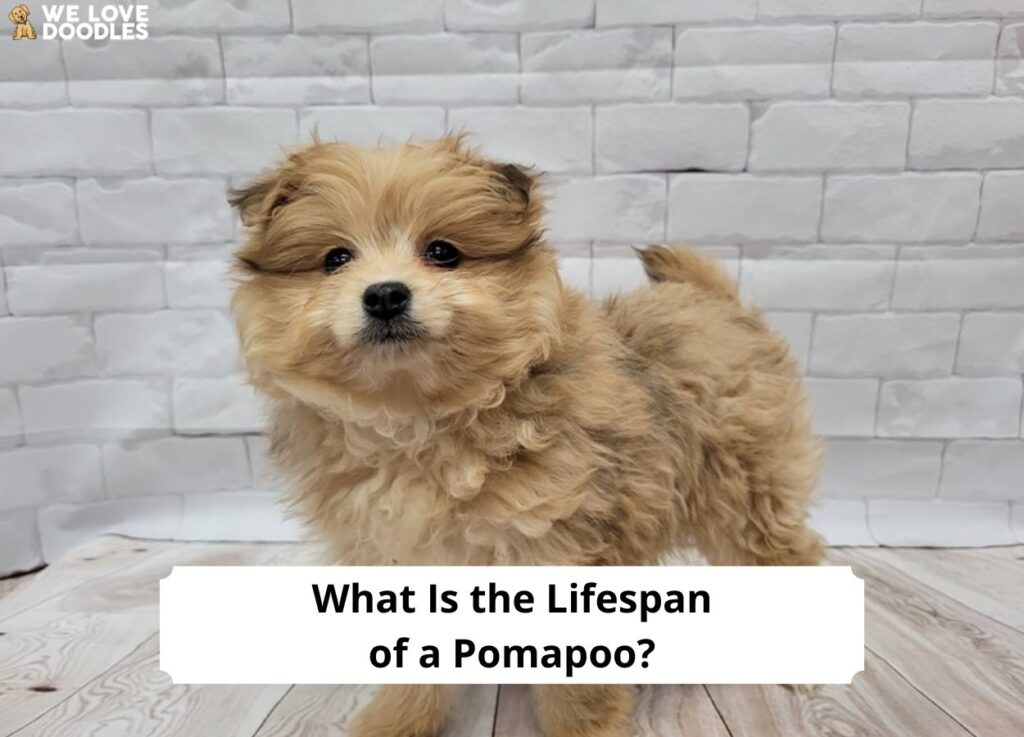 Small puppies typically have a longer lifespan than their bigger canine counterparts. How many years a Pomapoo lives will depend on factors including genetic conditions, diet, and health problems. Do you intend to buy a Pomapoo, but you've been wondering about its lifespan?
Pomapoos are lovely family pets since they get along well with children, dogs, and other domestic pets. Additionally, their small size makes them ideal for smaller homes.
Before scrolling down this guide "What Is the Lifespan of a Pomapoo," check out: What is the Price of a Pomapoo? (2023) and How to Take Care of a Pomapoo (2023).
How Long Do Pomapoos Live?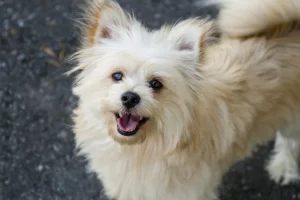 The average Pomapoo lifespan is between 12 and 14 years. In some circumstances, they may live longer.
Research shows that female dogs, particularly those that have undergone spaying, can live 1.5 years longer than male dogs. However, maintaining a healthy lifestyle is essential if your Pomapoo wants a long and happy lifespan.
Pomapoos are susceptible to various health problems that might shorten their average lifespan. Whereas most diseases are curable if you discover them in their early stages, a few can be fatal if left untreated.
Illnesses that can severely impact your Pomapoo include:
Distemper
Parvovirus
Protozoal disease
It's crucial to exercise your puppy as they tend to become stiffer with old age. Maintaining a healthy weight might help preserve joint mobility and prevent joint pain. Furthermore, regular veterinary checkups are essential to keep your puppy healthy.
Like other dog breeds, Pomapoos are very sensitive and love spending time with their owners. They thrive on the owner's care and attention. When left alone for too long, Pomapoo might develop separation anxiety, which can harm its health.
Pomapoos who have been through traumatic experiences are more likely to display greater fear and aggressiveness if you subject them to continuous stressors for a long time. Luckily, various therapies and strategies are available to lessen the adverse effects of traumatic experiences.
How Can I Make My Pomapoo Live Longer?
Your dog must face death at some point. However, you should do your best to ensure they live high-quality lives. Here are several things you can do to make your Pomapoo live longer.
Monitor Your Puppy's Diet Routines
Pomapoos are vulnerable to allergies. Therefore, ensure your puppy only eats the highest quality food.
Naturally, puppies will consume whatever it is that they are given. Thus, the burden of care falls upon the owner. Although small in stature, these canines have a huge appetite. They don't know when to stop eating, leading to obesity.
It's in your best interest to monitor your dog's eating routines. Ensure your dog follows a well-balanced meal plan. Since being overweight can increase the risk of heart disease, it's preferable to address the issue as early as possible.
It would be best if you learned which foods are best and unhealthy for your puppy. Pomapoos, like other small dog breeds, will experience gastrointestinal problems if they consume more food than their stomachs can handle.
To avoid destroying their taste buds, you must proceed with caution. Allow them to become accustomed to eating a selection of nutritious foods. You're only spoiling your puppy if you get stuck with one type.
Furthermore, it would help if you steer clear of preservatives and artificial coloring because it will have a cumulative effect on their health. Always give your Pomapoo natural, unprocessed foods. You can find specific dog bowls that are appealing, but they might not be the healthiest choice for your pup.
Plastic bowls can also harbor bacteria that can make your Pomapoo sick. On the other hand, ceramic bowls are fragile and prone to breakage, and the glaze may contain toxic lead. Glass and stainless steel bowls are the best bets since they're non-toxic and straightforward to clean.
Give Your Puppy a Clean Environment
The conditions in which you raise your Pomapoo also significantly determine how many years your dog lives. Avoid lighting up in your puppy's presence if you smoke cigarettes, as it might reduce their lifespan.
It's also advisable to watch out for what you eat in their presence. It's best not to leave food wrappers or crumbs on the floor since they'll be licking. If your dog takes contaminated food, it can get sick or have an allergic reaction.
For instance, although chocolate's exquisite flavor may be hard to resist, it could have disastrous consequences if your puppy eats some. Things like garlic and products containing artificial sweeteners, such as toothpaste, are also hazardous to dogs and shorten their life expectancy.
In addition, ensure your puppy has no access to any chemicals. Do not leave out anything that could poison your dogs, such as soaps, detergents, or alcohol, and always keep these items locked up safely. Because dogs are inherently curious, it's your responsibility to keep potentially poisonous things out of your puppy's reach.
Moreover, Pomapoos spend most of their time indoors, so your house should have adequate ventilation.
Regular Exercise and Training
Pomapoos have moderate vitality and don't need the same strenuous activity as other dogs. They need a short stroll to the park once every day to improve their mood and behavior.
Psychological stress is common among Pomapoos. They are delicate and depend on their owners' continual care. Regular jogging and running will relieve stress, and it's better than socialization training.
Your Pomapoo can play with other canine companions at the dog park, lifting their moods. Participating in these social activities will make them more open and welcoming toward unfamiliar people and pets. Regular exercise and training will assist in maintaining a healthy balance of activity.
Training is one of the best ways to strengthen the attachment you share with your puppy and gain insight into their character. Because Pomapoos are exceptionally intelligent, they respond well to training. However, avoid showing aggression when training your Pomapoo.
It is normal to become impatient when working with a puppy, but you should maintain calm. When training your dog, exercise patience and creativity. Hostility during training will only instill fear and terror. Rather than enjoying the training, your puppy will want to avoid it. Additionally, adhering to a regular timetable will ensure consistent training.
Veterinary Care
It's crucial to take your puppy to a vet regularly. Your veterinarian may recognize unusual details you might miss as a Pomapoo owner. Furthermore, taking your puppy for routine checkups allows you to detect potential problems in their early stages and eliminate them.
Your puppy's prognosis improves the sooner you treat any symptoms of illness. Some health problems that might impact your Pomapoo's lifespan include:
Skin allergies
Cataracts
Epilepsy
Remember to brush your Pomapoo's teeth regularly to prevent dental problems. The accumulation of oral bacteria may cause your Pomapoo to suffer various ailments like heart valves.
Even though Pomapoos have a longer life expectancy than most purebreds, you shouldn't treat them carelessly. To be safe, take your puppy to receive vaccinations because dogs are prone to infectious diseases such as canine influenza. Maintaining accurate records of your dog's health will help you avoid wasting money.
Educate Yourself
Learn as much as possible about your Pomapoo's health if you want him to live more healthy years. The susceptibility of your dog's breed to specific diseases is probably the most crucial information.
Knowing their causes, signs, and treatments can help you recognize them early. Thus, you can begin treatment sooner and lessen the condition's severity on your puppy's life.
Be Ready to Deal With Emergencies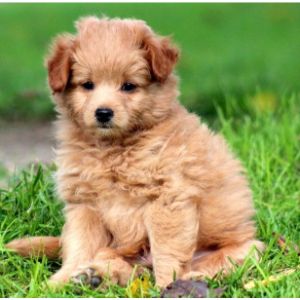 You'll have to deal with many medical emergencies as a dog owner. Despite your best efforts, your puppy may ingest something harmful or become ill. It's best to be ready for everything if your pet is in severe pain or has bone fractures. Get your puppy microchipped and know your emergency contacts.
It's also wise to put money aside. While pet insurance is good, it won't cater to all future expenses. If your puppy ever has an emergency and needs costly care, such as surgery, you should have savings in place.
What Is the Leading Cause of Death in Pomapoos?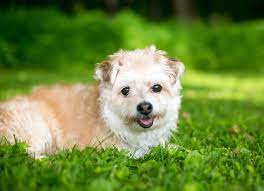 Research indicates that heart failure and respiratory diseases are the leading causes of death in Pomapoos. Cancer is also associated with numerous Pomapoos fatalities. Dog owners only detect their pets have cancer too late when it's hard to treat.
Older Pomapoos often die due to kidney disease. As your dog ages, it becomes challenging to filter harmful toxins in the body, resulting in excess buildup.
How Much Exercise Does a Pomapoo Need to Live Longer?
To increase your Pomapoo lifespan, it's important to walk it for approximately 20 minutes daily. Older Pomapoos should walk for only 10 minutes to prevent wear and poor health.
What Is the Best Food for Pomapoo to Increase Its Lifespan?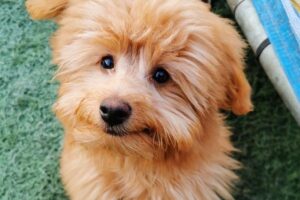 Feed your Pomapoo dry food but make sure it's a balanced diet. If you prefer canned foods, choose a reputable brand with plenty of protein. It's also advisable to give your dog fruits, which you can include as snacks. Don't forget to freeze your dog's fruits as it increases their shelf life.
Frequently Asked Questions
Do Pomapoos have health problems?
While generally healthy dogs, Pomapoos can develop luxating patella, skin problems, and eye diseases. It's always best to get a health guarantee from a breeder, if possible.
Are Pomapoos hypoallergenic?
While a Poodle is considered hypoallergenic by some breeders, a Pomeranian is not, and the same goes for a Pomapoo. Allergies can still be a problem due to the dog's dander.
How big does a Pomapoo get?
An adult Pomapoo could weigh as much as five to 15 pounds depending on the size of its parents.
Conclusion for "What Is the Lifespan of a Pomapoo"
The fact that dogs have shorter lifespans than humans is one of the most unfortunate aspects of owning a dog. However, there are things you can do to increase their life expectancy.
The quality of care you give your Pomapoo will determine how long it lives. If you can, try to make them happy and provide them with the best medical care. You may extend his lifespan if you can reduce the emotional strain on your Pomapoo.
We hope this guide on Pomapoo lifespan will help you make the most of the few years you have to spend with your puppy.
If this guide helped you learn the lifespan of a Pomapoo, you might also like:
To learn more about the Pomapoo dog breed, watch "Pomapoo – A Complete Guide to The Pomeranian Mix" down below:
Garrett loves animals and is a huge advocate for all Doodle dog breeds. He owns his own Goldendoodle named Kona. In addition, he volunteers at the Humane Society of Silicon Valley, where he fosters dogs and helps animals. Garrett enjoys writing about Doodles and believes that dogs can teach humans more about how to live than humans can teach a dog.
Why Trust We Love Doodles?
At We Love Doodles, we're a team of writers, veterinarians, and puppy trainers that love dogs. Our team of qualified experts researches and provides reliable information on a wide range of dog topics. Our reviews are based on customer feedback, hands-on testing, and in-depth analysis. We are fully transparent and honest to our community of dog owners and future owners.