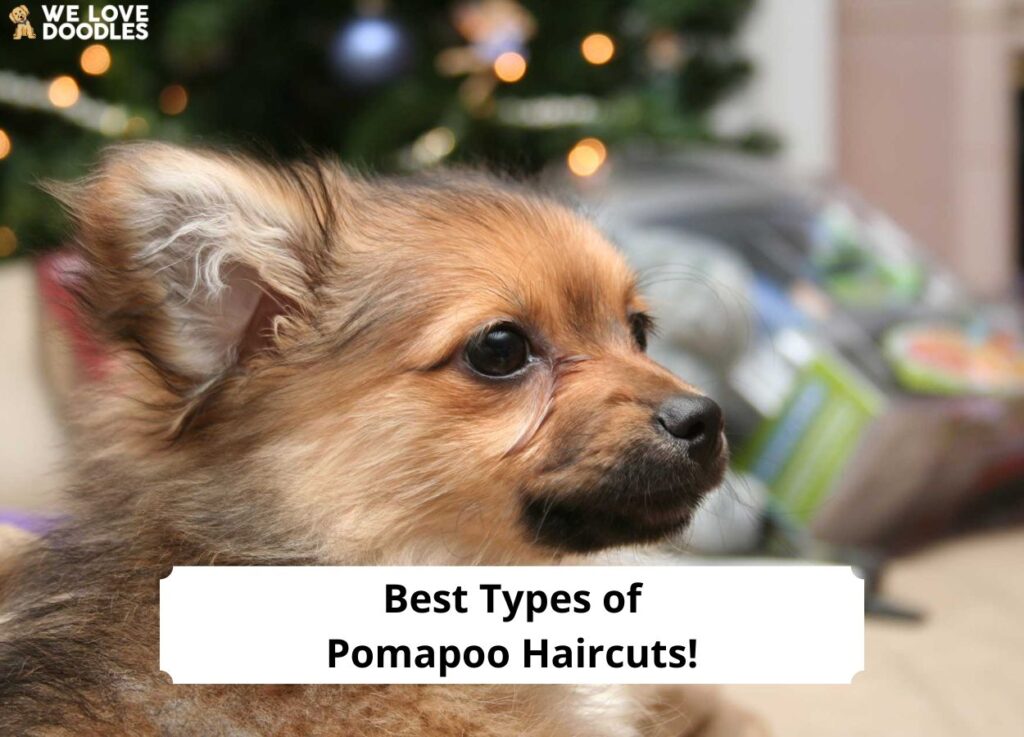 Pomapoos are famous for their glossy hair that requires a lot of grooming. They might have a Pomeranian's fluffy, straight hair or lean more toward the wavy Poodle side. Many Pomapoo puppies have wavy coats that blend the characteristics of both parents, so there are lots of types of haircuts.
While contemplating which haircut to give your Pomapoo, consider his type of coat and the amount of time you're ready to invest in your dog's grooming routine. The longer your dog's hair, the more frequently you'll need to brush it. You can do it yourself or leave it to the experts if you lack experience in dog grooming.
Here are some popular options if you're looking for inspiration on different types of Pomapoo haircuts.
Before scrolling down this guide "Best Types of Pomapoo Haircuts," check out: When Is a Pomapoo Full-Grown? (2023) and How to Take Care of a Pomapoo (2023).
1. Puppy Haircut
The puppy haircut entails short-trimming the puppy's entire coat to around one to one and a half inches. Some Pomapoo owners leave longer hair on the head, ears, and face. You're free to choose what you deem ideal for your pet. This style is an excellent option for grooming novices since it is simple to shape and requires low maintenance.
2. Teddy Bear Haircut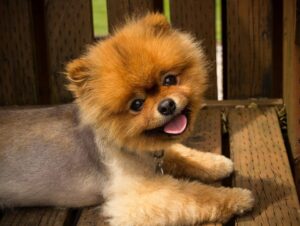 As the name suggests, the style gives your dog an actual teddy bear appearance. The teddy bear hairstyle is comparable but more challenging to achieve than the puppy cut.
The groomer leaves longer, rounder hair on the head, ears, and face. You can also keep the hair on the dog's body between one and two inches long. However, individual groomers may recommend varying lengths. You may brush the body's hair in different directions to pull out that teddy bear look.
Start by combing and shampooing your Pomapoo puppy. It's also best to utilize a slicker brush and comb for excellent results. Once you begin trimming, ensure the clippers won't snag on your dog and cause injuries.
You will also require high-quality clippers set, preferably cordless clippers. You'll be using a combination of fasteners to achieve a natural fur blending.
When trimming, follow the direction in which the hair grows for optimal outcomes. Ensure you don't cut too much hair around your puppy's hips and arms because that could throw off their proportions and make them look unnatural.
For the final touches, use expert-quality scissors. Hold the scissors with your fingertips and avoid opening them too widely. Don't forget to oil and sharpen your scissors before using them on your dog.
3. Lamb Haircut
The lamb haircut aims to give your puppy the fluffy appearance of a lamb. It complements your dog's natural shape and highlights its ears and muzzle points with smooth but fluff lines. The haircut is relatively simple for beginners, although it's not quite as fashionable as the teddy bear.
The style is ideal if you want your Pomapoo to have medium hair. To achieve a lamb-like appearance, the hair on the legs and around the ears should be long and fluffy.
However, if you're not an expert with a pair of dog clippers, you may find it challenging to achieve this look. That's because it requires carefully blending many aspects and body parts to ensure the fluffy sections don't flare out excessively.
4. Kennel Haircut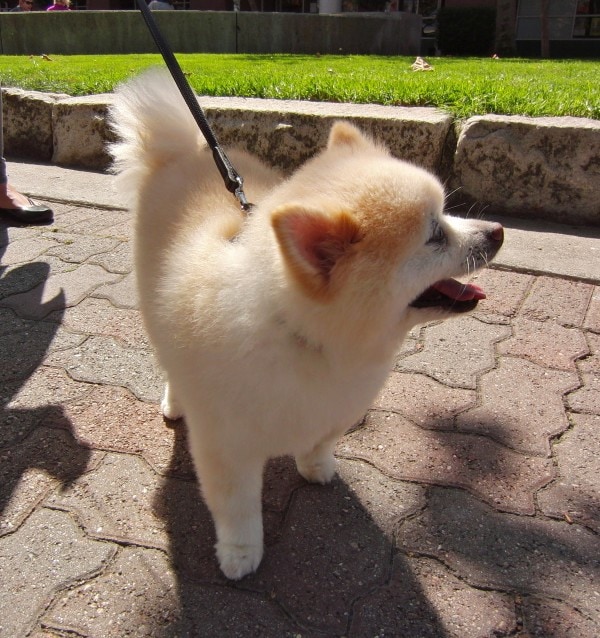 The kennel haircut is the perfect Pomapoo style for the summer months. On this haircut, you will keep the hair on the body short, while the hair on the face and ears will be longer. How short you trim the hair on the body depends on your Pomapoo's size.
The haircut requires minimal grooming, making it easy for inexperienced do-it-yourself groomers. If you're planning to give your puppy the kennel cut but are nervous about the grooming, it's best to go for a longer length for a start since you can always go shorter.
5. Poodle Haircut
The poodle haircut is one of the most popular haircuts for Pomapoos. The cut entails shaving all the fur on your puppy's body except the head and tail. You can also leave some fur on the paws or chest if you want your puppy to look awesome. After shaving off all his fur, you should trim him using scissors so that he looks clean and neat.
6. Full Shave Haircut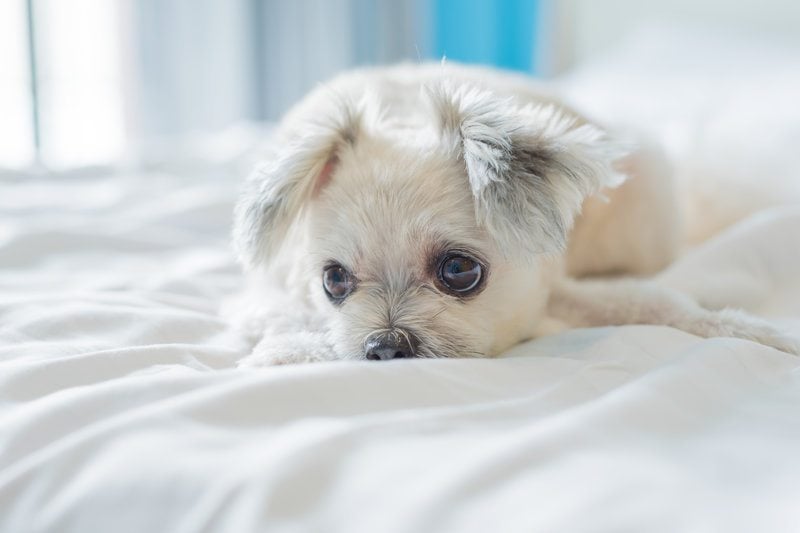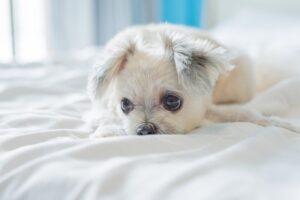 A full shave haircut is a basic style that may be either short or long. The dog's hair is kept short, with little attention to curling or shaping the hair in any particular way.
The haircut is a perfect but contentious option for Pomapoos owners who don't have the time or resources to give their dogs the regular, thorough grooming they require.
7. Mohawk Haircut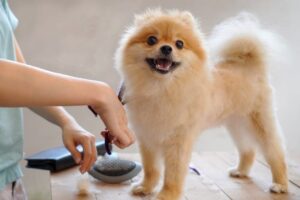 While the haircut hasn't caught on with the masses, it's still a stylish cut you can try out on young Pomapoos. It would help if you had a pair of scissors to cut your puppy perfectly. You can also use clippers, but be careful when cutting hair around the ears and nose.
The groomer will leave a tuft of hair at the peak of the dog's head and a patch under his snout and chin.
8. Lion Haircut
The lion haircut gives your dog a majestic appearance. The cut is simple, but you might need a professional's assistance. The groomer will clip the hair around the head and ears uniformly and keep it long.
You must keep the chest's hair round and lengthy, giving the impression of a lion's mane. Besides the areas you will use to form pom-poms, you should also trim the remainder of the body, including the face and paws. You might go for a more authentic lion cut by keeping the tail's tip fluffy.
The style is low-maintenance, as only the mane area demands special attention. Since the body's hair is kept shorter, you probably won't be dealing with as many tangles.
9. Summer Cut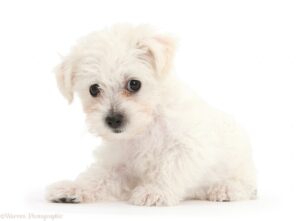 Shorter hair is more popular in the summer as it allows the escape of excess heat. While giving you a break from grooming, the style will help your puppy stay relaxed in the scorching heat. The groomer will trim the hair in the following areas:
Because shorter hair is less likely to form tangles, you won't have to groom your Pomapoo as frequently. It also makes it hard for dirt to get stuck on your dog's fur. However, avoid trimming your Pomapoo excessively, as it will develop painful bumps and become more vulnerable to insects.
If you want a shorter cut because you don't want to visit a stylist regularly, ensure you have a dog jacket for your Pomapoo.
10. Town and Country Cut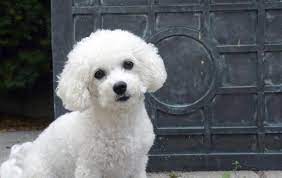 Town and country cut is the most popular contemporary style with Pomapoo owners. The style does not have a standard coat length. Therefore, you can cut your puppy's coat to whatever size you deem perfect.
The groomer trims the legs to achieve a cylinder-like shape. The ears and the head are pretty rounded with very few folds. Town and country haircuts are natural and ideal for any season.
11. Show Cut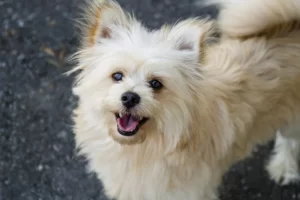 The show cut complements your puppy's physique. It's among the few cuts that take longer than usual, so you can expect your Pomapoo to spend hours in the groomer's chair. The cut entails making many small trims everywhere on the puppy's coat and undercutting some parts to make them thinner.
What's more, the show cut will give the impression that your Pomapoo has a massive body by clipping the hair around the paws. To give your puppy a fluffy appearance, the groomer will trim his ears using special scissors known as thinners. The goal is to form a fur triangle around your puppy's torso, with only the ears and feet peeking out.
12. Modern Cut
The modern cut highlights the puppy's athletic build and requires minimal maintenance, which is why many owners choose it. The groomer leaves about one inch of hair all over the body except behind the ears.
The hair around the neck is trimmed down to about a quarter inch long to form a circle. That gives them a nice look without too much maintenance for owners who don't have time to groom their pets daily. To do the haircut well, you should follow your Pomapoo shape and emphasize more on the dog's tail.
13. Bikini Cut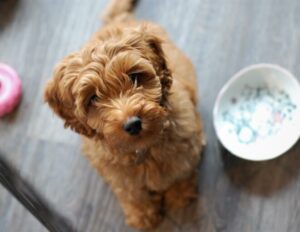 The cut is fashionable in a modest way and requires less maintenance. The style involves keeping the hair on most of the body short and leaving longer hair on the ears, paws, and tail.
Start by shaving the feet using a medium blade. It would be better to utilize a #40 blade for trimming excess hair and creating a cuff pattern. Next, cut your Pomapoo face and create a V on the muzzle. You can clip your dog's tail, but the pattern will vary with your pet's size.
Long shears will help you trim the foreface with ease. Cut the hair around the ears while holding your scissors at a 45-degree angle. Given that it's among the shortest cuts available, it is appropriate for warmer months.
Frequently Asked Questions
How often should you groom a Pomapoo?
Plan on brushing your Pomapoo several times per week and grooming them every four to six weeks.
What type of coat does a Pomapoo have?
Most Pomapoos have a medium or short coat with wavy fur, but there's some variability due to their Pomeranian and Poodle lineage.
How many walks does a Pomapoo need?
Aim for half an hour of daily walking for your Pomapoo.
Conclusion for "Best Types of Pomapoo Haircuts"
The Pomapoo is an adorable dog with a thick coat that can be wavy or curly. The coat may be short or long but requires regular grooming to remove tangles and keep the hair healthy.
Your Pomapoo will always look cute no matter what haircut you give them. However, it would be best if you used the right tools to have perfect Pomapoo haircuts.
If you're looking for the best way to show off your Pomapoo's beautiful coat, we hope our list of the best Pomapoo haircuts will help you make the right decision.
For more guides similar to this list showing the types of Pomapoo haircuts, check out:
If you find these types of Pomapoo haircuts interesting, learn more by watching "Cute Teddy Bear | Pomeranian/Poodle" down below:
Garrett loves animals and is a huge advocate for all Doodle dog breeds. He owns his own Goldendoodle named Kona. In addition, he volunteers at the Humane Society of Silicon Valley, where he fosters dogs and helps animals. Garrett enjoys writing about Doodles and believes that dogs can teach humans more about how to live than humans can teach a dog.
Why Trust We Love Doodles?
At We Love Doodles, we're a team of writers, veterinarians, and puppy trainers that love dogs. Our team of qualified experts researches and provides reliable information on a wide range of dog topics. Our reviews are based on customer feedback, hands-on testing, and in-depth analysis. We are fully transparent and honest to our community of dog owners and future owners.