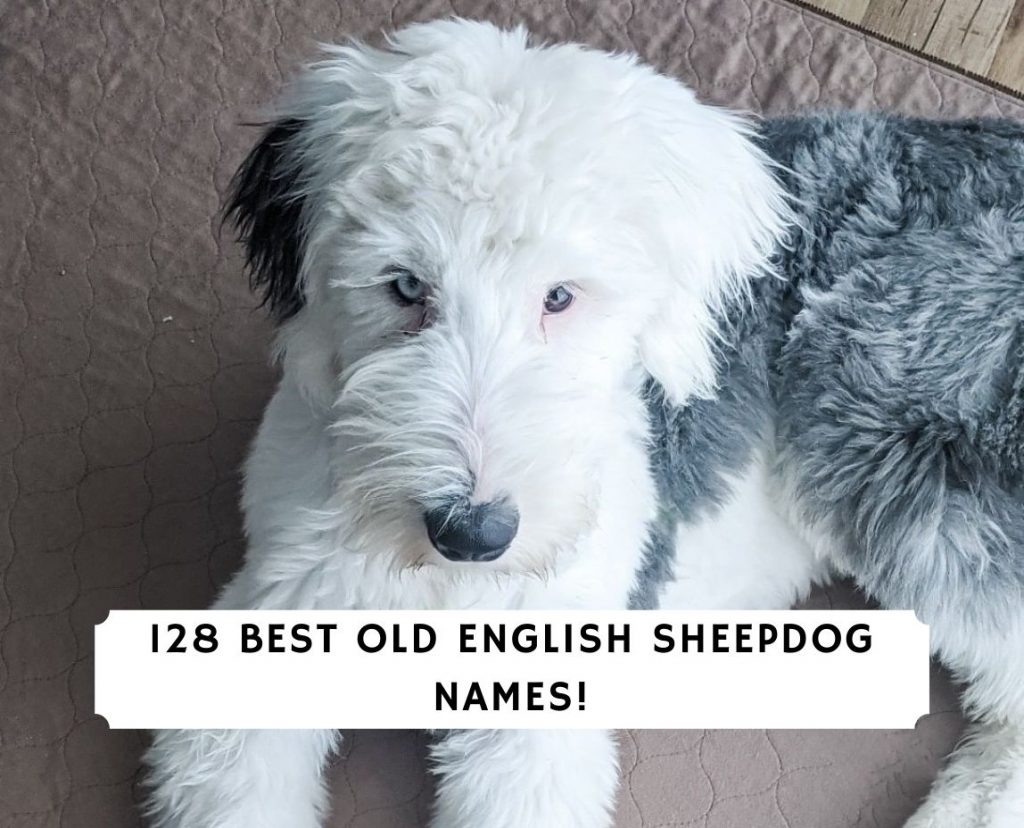 Originally bred to help farmers drive sheep and cattle to the market, the Old English Sheepdog is a large athletic dog. Today, many homeowners love this breed and adopt them into their homes. If you recently got one or you're looking to adopt a puppy, you'll need to name it. Thankfully, we've compiled a list of the best Old English Sheepdog names to help name your puppy. Our list is broken down by male and female names!
Old English Sheepdog Male Names
Jake
Sammy
Zeus
Riley
Oscar
Bandit
Pepper
Fred
Spike
Simba
Gus
Dylan
Smoky
Wolf
Ben
Felix
Gaius
Gideon
Jesse
Mickey
Rudy
Cody
Cain
Ezra
Duke
Bobby
Murphy
Rufus
Chaos
Jett
Jinx
Bruno
Rocky
Bailey
Winston
Tucker
Teddy
Gizmo
Samson
Jagger
Scout
Max
Buddy
Toby
Beau
Sparky
Lucky
Sam
Shadow
Rusty
Casey
Ragnor
Rogue
Sabre
Charlie
Jack
Archie
Apollo
Vulcan
Pluto
Pax
Caesar
Duke
Prince Candy
Old English Sheepdog Female Names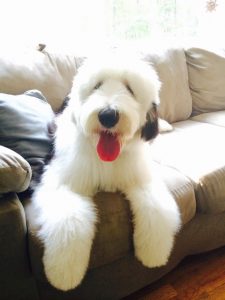 Princess
Kishi
Rosie
Misty
Duchess
Vicki
Venus
Flora
Cassie
Dixie
Sugar
Amber
Bella
Empress
Bobbi
Chloe
Emma
Sandy
Lily
Penny
Maddy
Pepper
Sheba
Tasha
Baby
Cleo
Sammy
Juno
Misty
Lady
Sasha
Abby
Roxy
Missy
Brandy
Coco
Annie
Molly
Maggie
Daisy
Lucy
Sadie
Ginger
Precious
Bella
Angel
Leah
Mara
Persis
Phoebe
Reba
Katie
Gracie
Abby
Zara
Lola
Honey
Sophie
Zoe
Charlie
Jasmine
Holly
Ruby
Sassy
How to Choose a Name for your Old English Sheepdog Dog
Commonly used names for male and female Old English Sheepdog dogs are short and can be easily recognized by a dog. Since your dog will bear the name you choose for the rest of its life, it would be best if you were happy with your choice. Here are some helpful tips for naming your Old English Sheepdog.
You should choose an Old English Sheepdog Dog name that is short – one or two syllables is enough.
Opt for a name that you can pronounce easily. Your dog may have issues learning its name if you call it differently from the way others pronounce it.
Don't give your dog a name that is considered offensive or embarrassing to others. This may include general insults, cultural slurs, slang terms, and names that have a curse word in them.
Don't choose names that sound like common dog commands. For example, the name 'Fletch' sounds like 'fetch.'
Give your dog a name that your family members can easily remember. People tend to forget difficult names, which makes them call the dog many different nicknames. You should avoid this as it can confuse your dog.
You must consult all your family members about the most suitable name for your Old English Sheepdog to ensure that everyone uses the same name.
Don't choose a name that sounds like another pet's name or any of your family member's names.
About the Old English Sheepdog
Old English Sheepdogs are big, bouncy, and enthusiastic breeds. They are rowdy at a young age. Thus, you will have to train them patiently and consistently. This breed also requires socialization and is not ideal for clean freaks.
If you like your environment clean at all times, you should consider getting another breed. They have heavy coats that can trap dirt and debris. This dirt usually ends up on your floor and couch.
You will have to give your Old English Sheepdog enough time to exercise. After all, they were initially bred to drive sheep and cattle. They are energetic and need enough playtime to help burn their abundant energy. This dog breed also requires regular grooming and it can be stressful to clean your Old English Sheepdog's coat.
Due to the bulky nature of their coat, it is often expensive and challenging to keep your Old English Sheepdog clean and tangle-free. This breed is better off living with their families and outdoors or not in a kennel. They thrive when they have a loving family to take care of them.
However, while leaving your house, try to turn on the radio. This way, your dog won't suffer from separation anxiety. If you're looking to get an Old English Sheepdog, it is advisable to go to a reputable breeder. They test their breeding dogs properly to ensure that they don't have any genetic diseases. Such diseases can pass on to the puppies.
Conclusion for Best Old English Sheepdog Names
The Old English Sheepdog is fun, energetic, and high-maintenance. Adopting one of these puppies into your household is a great joy, and you'll need to give it a good name. You should be able to come up with some good options for your puppy after going through our list!
Other articles you might like: