"Doodle" mixes are currently all the rage, and it's no surprise. These breeds combine all the best aspects of Poodles with other breeds. Known as "Designer Dogs," varieties of doodles are becoming commonplace in households worldwide. Some of the newest Doodle varieties include Aussiedoodles and Sheepadoodles.
If you're looking to add one of these dogs to your family, there are many things to consider when making this decision. From basics to health care to cost, this article will explain the ins and outs of these new hybrids, setting the stage for helping you to make an informed selection.
Before scrolling down this dog breed comparison guide between the Aussiedoodle vs. Sheepadoodle, you can check out these other similar guides from our team at We Love Doodles: Aussiedoodle vs. Goldendoodle Dog Breed Comparison and Australian Labradoodle vs. Aussiedoodle Dog Breed Comparison.
Basic Information About The Aussiedoodle
Aussiedoodles come from Poodles and Australian Shepherds, two incredibly intelligent breeds. Aussiedoodles combine the best characteristics of these animals. Still, because these are hybrid dogs, there are many variations in temperament, size, and overall demeanor. Generally, Aussiedoodles are small-to-medium in size, usually no larger than 70 pounds.
Aussiedoodles are highly active dogs. They require a household with proper space and an owner committed to exercising them daily. These are not apartment dogs. If you have a home in the country or a large backyard, an Aussiedoodle might be for you.
In addition to physical exercise, these super intelligent dogs also require mental stimulation. Aussiedoodles can run and run, but mental exercise is what will tire them out. Puzzle and scent games are a great way to ensure your dog's mind is exercised as much as her body.
If you're looking for a genius-level dog with a big personality to be your hiking buddy or to follow you on other outdoor adventures, the low-shedding Aussiepoo might be the best bet. These dogs make great additions to a family committed to giving these puppies the space they need.
Related: How Much Does an Aussiedoodle Cost and Best Aussiedoodle Generations.
Basic Information About The Sheepadoodle
Sheepadoodles come from Poodles and Old English Sheepdogs. Like Aussiedoodles, Sheepadoodles are intelligent and active animals that make great family pets. Sheepadoodles are generally larger than Aussidoodles, weighing around 65-85 pounds.
Still, since Doodle breeds can be bred with standard or mini Poodles, size can vary due to the nature of mixed-breed dogs. These dogs have a lot of herding instincts and develop a strong bond with their families. Protective but gentle, Sheepadoodles are great with children.
Due to their intelligence and gentle manner, these dogs make great emotional support animals. They tend to sense strong emotions in their people and will respond accordingly. Unlike the more independently minded Aussiedoodle, Sheepadoodles can read the room.
Related: Best Sheepadoodle Generations and What is a Sheepadoodle's Lifespan?
Aussiedoodle vs. Sheepadoodle: Appearance
Sheepadoodles are generally larger than Aussiedoodles, although that depends on whether they come from a Standard or Toy Poodle. Sheepadoodles tend to have larger heads, likely inherited from Old English Sheepdogs. Aussiedoodles, on the other hand, tend to take after Australian Shepherds.
They generally have a narrower head and a thin snout. The Aussiedoodle is usually a bit scrawnier than its bulky Sheepadoodle cousin. One of the main differences between these two breeds is their ears. Sheepadoodles tend to have larger, floppy ears. Aussiedoodles tend to have pointier ears. Both are equally adorable, by the way.
Colors
If you're looking for more variation in color, then Aussiedoodles are ideal. They come in various colors, from brown to cream to apricot. Some Aussiedoodles are bred to have a Blue Merle coloring, which leads to a unique mottling of colors. This genetic trait also leads to blue or multi-colored eyes. Sheepadoodles typically come in two colors, the most common being black and white or white with another color.
Related: Types of Sheepadoodle Colors and Types of Aussiedoodle Colors.
Aussiedoodle vs. Sheepadoodle: Maintenance
Because they are bred with Poodles, each requires routine grooming. The higher the percentage of Poodle in their genes, the curlier their coats will be. They will also shed less. Both breeds tend to have longer coats that require near-daily brushing and trips to professional groomers.
While no dog is entirely hypoallergenic, both Aussiedoodles and Sheepadoodles tend to be low-shedding and reported to be great for those suffering from allergies. Because both dogs come from herding stock, they require a ton of physical activity and mental stimulation.
While Sheepadoodles are the more laid back of the two, each requires regular exercise. Failing to tire your puppy properly can lead to destructive behaviors like digging, chewing, and barking. To ensure you provide enough mental stimulation to your dog, you should consider using scent games or other puzzles. These types of games are great additions to your routine.
Related: How Long Does Dog Grooming Take and What Shampoo Do Dog Groomers Use?
Sheepadoodle vs. Aussiedoodle: Health
The Sheepadoodle is predisposed to some of the same conditions that the Poodle and Old English Sheepdog experience.
Common health conditions in Sheepadoodles include:
Hip dysplasia: This condition occurs when the hip joint, ball, and socket, do not develop properly, causing the bones to rub together instead of sliding smoothly. Many dogs are predisposed to this condition, but it can be exacerbated by weight and certain types of exercise.
Addison's disease: Affecting the adrenal glands, this condition leads to a chemical imbalance that makes it challenging to manage stress-related hormones. Dogs with Addison's tend to show signs of stress, such as pacing or compulsive behaviors.
Joint issues: Many dogs encounter issues in their joints as they age. Genetic predisposition to joint issues might mean your Sheepadoodle experiences stiffness or other pain when moving, especially as they age.
Skin disorders: A genetic predisposition to skin disorders can occur in this breed, such as allergies.
Related: How Long Do Sheepadoodles Live?
Common health conditions in Aussiedoodles include:
Hip dysplasia: The condition where the hip joint doesn't develop properly.
Retinal atrophy and cataracts: Cataracts are a genetic condition where one or both eyes becomes cloudy, blocking your dog's vision. Retinal atrophy occurs when photoreceptors in the eye deteriorate, eventually leading to vision impairment or blindness.
Reactions to flea and tick medications: Certain breeds, such as the Aussiedoodle, are genetically predisposed to have poor reactions to Ivermectin, a common drug used to prevent and treat parasites. Symptoms of Ivermectin toxicity include lethargy and drooling and other serious symptoms like tremors and respiratory distress.
Overall, both breeds are generally healthy, but it's crucial to monitor your pets' health. Regular veterinary check-ups will help prevent or mitigate genetic predispositions and other ailments. Ensuring your pet is purchased from a reputable breeder or humane shelter is another way to ensure the health and safety of your puppy.
Aussiedoodle vs. Sheepadoodle: Cost
Designer dog breeds come with a price due to the genetic testing involved. Any doodle breed from a good breeder will cost anywhere from $1,000 to $3,000. Some breeders can charge as much as $5,000.
While these upfront costs are substantial, it's crucial to factor in the cost of care that generally comes with owning a pet. Consider items like toys, food, and veterinary care when planning for the new addition to your family.
Related: How Much Does a Sheepadoodle Cost?
Aussiedoodle vs. Sheepadoodle: Personality
Aussiedoodles and Sheepadoodles both contain characteristics of herding breeds. Because they are bred to work with other animals, they tend not to do well when left alone. Separation anxiety can occur if your dog is not properly crate-trained or socialized when young.
Symptoms of separation anxiety include restlessness, shaking, shivering, refusing to eat, or becoming quiet and withdrawn – this occurs whenever they are left alone. Destructive behaviors, such as barking or howling, can also take place.
Dogs with separation anxiety also become overly energetic and animated when their owner returns. Their owners often describe Aussiedoodles as being goofy and extremely smart. They are considered a "genius breed." You will enjoy their outgoing personalities and unwavering love if you keep your Aussiedoodle exercised and mentally stimulated.
Sheepadoodles are similarly smart but more easy-going than the driven Aussiedoodle. They are more content to relax with you on the couch and enjoy binge-watching shows on Netflix. Their generally relaxed presence also makes them excellent family dogs.
Dog Separation Anxiety Product Recommendations: Best Dog Beds For Separation Anxiety and Best Dog Toys For Separation Anxiety.
Aussiedoodle vs. Sheepadoodle: Trainability
These intelligent herding dogs benefit from having tasks to complete and are therefore relatively trainable. Still, having a smart dog comes with a price: They can often be headstrong and creative in getting out of tasks they dislike. These dogs will thrive learning from confident owners and may not be the best choice for those with little experience with dogs.
Frequently Asked Questions
Here are some common questions about Aussiedoodles vs. Sheepadoodles.
Are "designer breeds" like the Sheepadoodle or Aussiedoodle bad?
These dogs are bred to produce dogs with the best aspects of different breeds – this is not inherently bad, but some sources point to this leading to an increase in puppy mills. If you're looking to bring an Aussiedoodle or Sheepadoodle into your family, it's crucial to find a reputable breeder who specializes in these breeds.
How can I choose a reputable Aussiedoodle or Sheepadoodle breeder?
Reputable breeders are most concerned about their puppies' health and temperament. Because they are committed to the health of their animals, waiting lists for reputable breeders can be long. Choosing a reputable breeder takes time and research. If someone seems too good to be true, they probably are.
What is a Sheepadoodle or Aussiedoodle puppy mill?
Puppy mills are dog breeders who breed their dogs at an unhealthy rate to increase their profits. For many buyers looking to purchase a designer or purebred dog, puppy mills should be avoided. Animals from puppy mills are generally in poor condition and suffer health issues.
Can I adopt an Aussiedoodle or Sheepadoodle anywhere in the United States?
Because these animals are expensive and relatively new to the Doodle scene, it is likely rare to encounter these in humane shelters or at other adoption events. Still, it's not impossible. Many humane societies even allow you to go on a list in case a specific breed comes to their facility for adoption. Whether you adopt or purchase a new puppy, it's crucial to do your research to ensure they are healthy.
How do I know which dog breed is right for me?
As with any breed of dog, it's crucial to do your research before committing to an animal. Lifestyle, energy level, free time, and location are essential considerations. When selecting a breed of dog that's right for you, consider your lifestyle.
Are you active or more prone to relaxing on the couch? A high-energy dog won't be the right fit for a couch potato. A low-energy dog won't be likely to participate in hours-long hikes with a highly active human.
Does the American Kennel Club recognize either the Sheepadoodle or Aussiedoodle dog breed?
The American Kennel Club doesn't recognize the Aussiedoodle or Sheepadoodle because they are considered mixed breeds.
Conclusion For "Aussiedoodle vs. Sheepadoodle"
Both of these Poodle mixes each have their unique differences. Whether you think the Aussiedoodle or Sheepadoodle is the perfect dog, our We Love Doodles team wishes you the best on your journey if you're planning on introducing one into your home.
For more dog breed comparison guides like this guide between the Aussiedoodle vs. Sheepadoodle dog breeds, you can check out these other similar content from our team at We Love Doodles:
You can learn more about the differences between a Sheepadoodle vs. Aussiedoodle by watching "Sheepadoodle vs. Aussiedoodle (Breed Comparisons)" down below: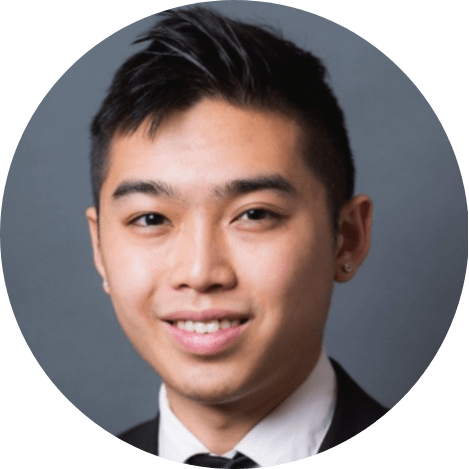 Andy is a full-time animal rescuer and owner of a toy doodle. When he's not saving dogs, Andy is one of our core writers and editors. He has been writing about dogs for over a decade. Andy joined our team because he believes that words are powerful tools that can change a dog's life for the better.
Why Trust We Love Doodles?
At We Love Doodles, we're a team of writers, veterinarians, and puppy trainers that love dogs. Our team of qualified experts researches and provides reliable information on a wide range of dog topics. Our reviews are based on customer feedback, hands-on testing, and in-depth analysis. We are fully transparent and honest to our community of dog owners and future owners.